Michael Abt, executive chef at Le Diplomate (1601 14th St., NW), has been carrying this recipe with him ever since he worked at sister restaurant Parc, in Philadelphia. For good reason—his pancakes are the fluffiest we've ever tasted, somehow more flavorful than the ones we whip up at home but still comfortingly familiar. Abt's secrets: not over-whisking the buttermilk batter, so the inflating pockets of baking powder don't get beaten out, plus adding dashes of vanilla, honey, and salt. The kitchen will throw in blueberries or chocolate chips if you ask—and will also serve a single pancake, so even if you're set on ordering the Eggs Norwegian, you can still satisfy a craving.
Le Diplomate's pancakes will cost you $10. Here's how that compares to others around DC: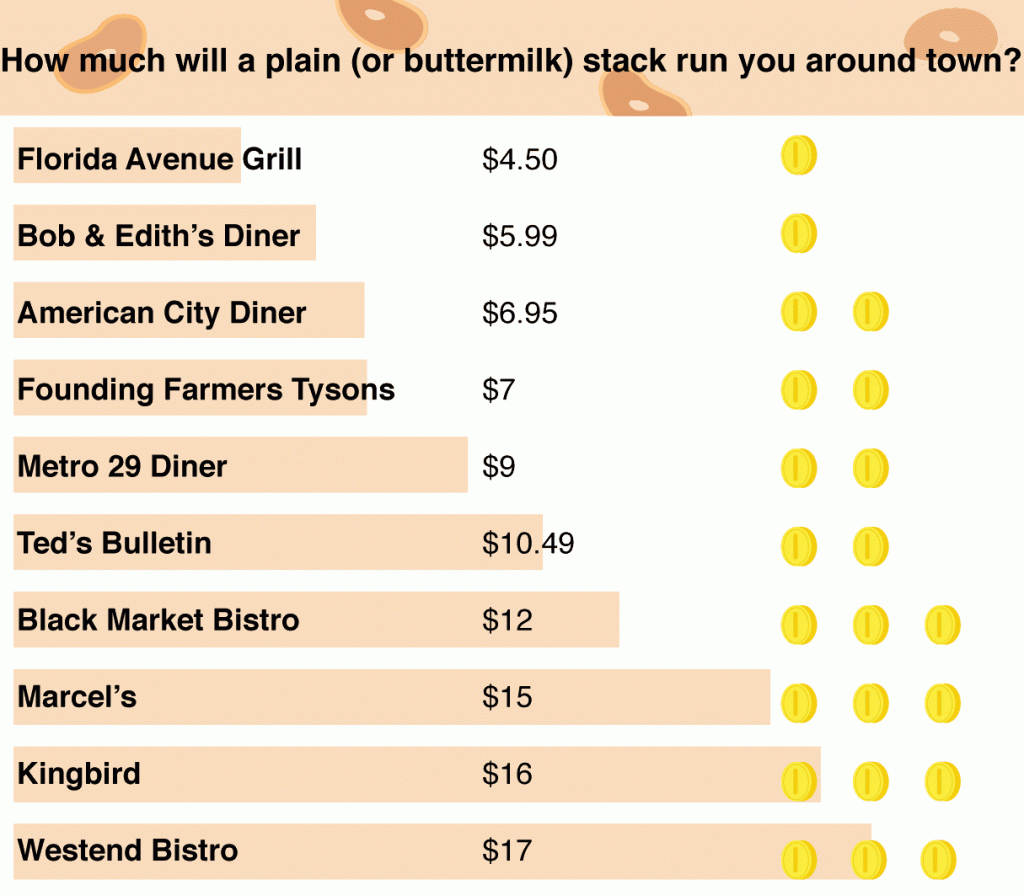 Want more breakfast ideas? Check out more than 50 of our favorite breakfast and brunch joints in DC.