Every five years, Icelandic artist Ragnar Kjartansson makes a video in which his mother repeatedly spits on him—for art's sake. It was his debut piece when he filmed it in 2000, and he's since developed a new style of visual art he likens to "tableaux vivants." Some are funny, others upsetting, all bizarre. In one performance, he paints 144 portraits of a friend in a Speedo; in another, a bloody soldier screams for an hour. In advance of Kjartansson's retrospective (hirshhorn.si.edu)—a mix of video installations, live performances, and paintings—the artist spoke with Washingtonian from his Reykjavík studio. The exhibition opens tonight and runs through January 8.
How would you describe your work to someone who's never heard of you?
I just say that I'm a visual artist and I make a lot of videos and performances, but at the end of the day, they're just like paintings and sculptures. That's how I explain it to a taxi driver. And it's the repetition makes things sculptural or painterly. When you take something narrative and you repeat it, it becomes something still. Time goes out of it—it puts the pause button on life.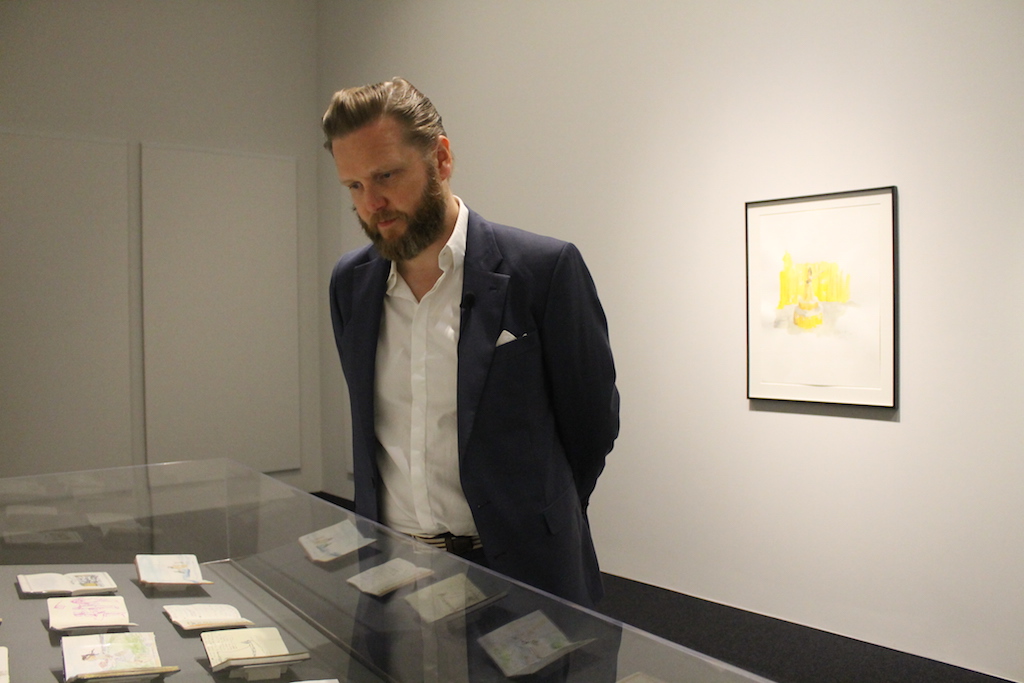 You have a piece in which opera singers perform the finale of The Marriage of Figaro for 12 hours. How do they physically do that?
It's, like, no problem. We stay awake and do all kinds of stuff for 12 hours. But to stay in the situation of this gorgeous music by Mozart for 12 hours—it's actually easier than real life. The tenor in the set was like, "Oh, we're going to do Mozart for 12 hours? That's just like sleeping." When you're concentrated on one thing, it's totally a freeing experience.
What do you mean by it's not as hard as real life?
Making all the decisions you have to make and thinking about many things at the same time and dreading things—all these complications are inside of us. And when you're concentrated on one thing, it's totally a freeing experience.
Because you do it every five years, does the spitting piece with your mother serve as a benchmark in your artistic progression?
It's become a weird family tradition. Not maybe a benchmark in my practice but more like a benchmark in my mother's and my lives. I look at it as a memento mori—we just do it until one of us dies. You always see us aging in it. I did the first one in art school, and it was the piece where I realized this tension between the pretend and the real—and that has somehow become a thread through my work.
How should an audience experience your work?
The audience can watch and feel as long as they want. Often you can see the pieces in one minute, or you can stay there for hours. It's basically the same as watching a painting. You can zoom into and stay with one painting for hours or you can just glance at it. But sometimes they lure people in. If you stay focused on watching something for a long time, it's always rewarding.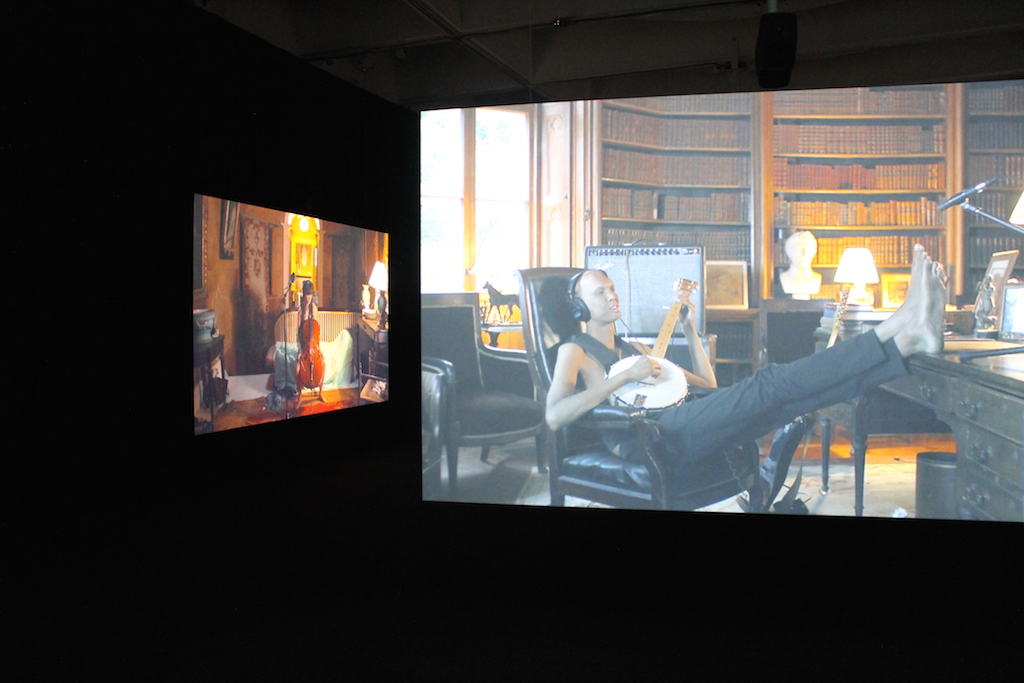 So you haven't been making art for that long—just about 15 years. Is it strange that you're already having a retrospective of your work?
It's ridiculous! It feels strange—to show the stuff and see it all in one place that it would somehow expose my little mind. But seeing it all together, I was really relieved. I'm just really happy how they work together and somehow create a statement, which I guess is what every artist wants to do.
Did you learn anything about yourself and what you've been doing seeing it all together?
It gave me a bit of confidence from it. Seeing it all together and getting a really positive response was empowering. I just feel kind of relaxed, which I think is okay. I've always been so freakin' desperate, and it feels a bit ahhhh. I hope that it makes me less desperate.