By day, Alonso Roche serves up chili half-smokes and BLT burgers at his snug Bethesda joint, Bold Bite. But Roche has always had more ambitious plans. Namely, dinner.
Early this year, the chef—who once trained at a one-Michelin-star restaurant in Madrid—took over the curved pub adjacent to his lunch counter. He and brother Alvaro tore out the booths, painted the walls a bright Scandinavian white, and installed a living wall of succulents and other greenery. The resulting dining room, which opened in August, looks like something that might pop up in Goop's gauzy Instagram feed. It's easily the most design-savvy restaurant in Bethesda.
It's also become one of the better places to eat in a neighborhood that's crammed with restaurants but lacks many really good ones. Alonso Roche takes a more straightforward approach to Spanish bar snacks than, say, José Andrés, who has a branch of Jaleo a few blocks away. While you won't find delicacies such as the 48-month Ibérico de Bellota ham or sea urchin that Andrés scores, or any traces of espuma, Roche specializes in simple, thoughtfully prepared tapas standards.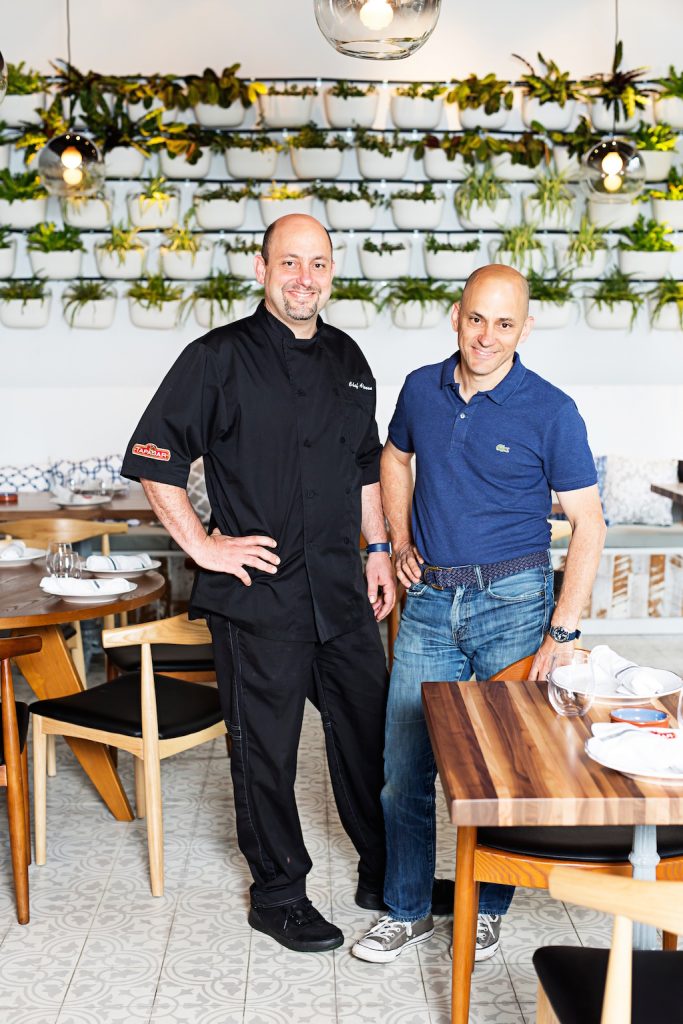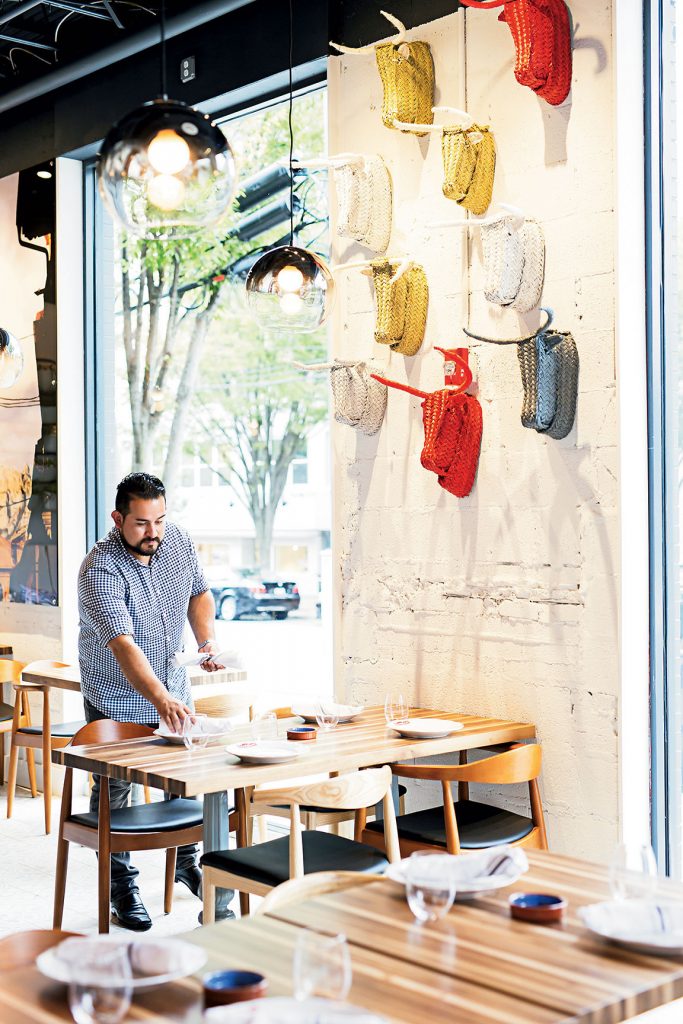 Albondigas, finely ground lamb-and-pork meatballs, get a lift from mint, arugula, and pine nuts. White wine and chorizo make a nice bath for a big pot of briny-fresh mussels. And juicy slices of rare sirloin are paired with a terrifically bright salsa verde. When dishes lag, it's usually because they could use more seasoning. A sauté of mushrooms would come to life with just one more hit of salt, a quartet of croquetas were expertly fried but filled with a ho-hum béchamel, and a crock of shrimp in garlicky olive oil would have been vastly improved by a hit of lemon.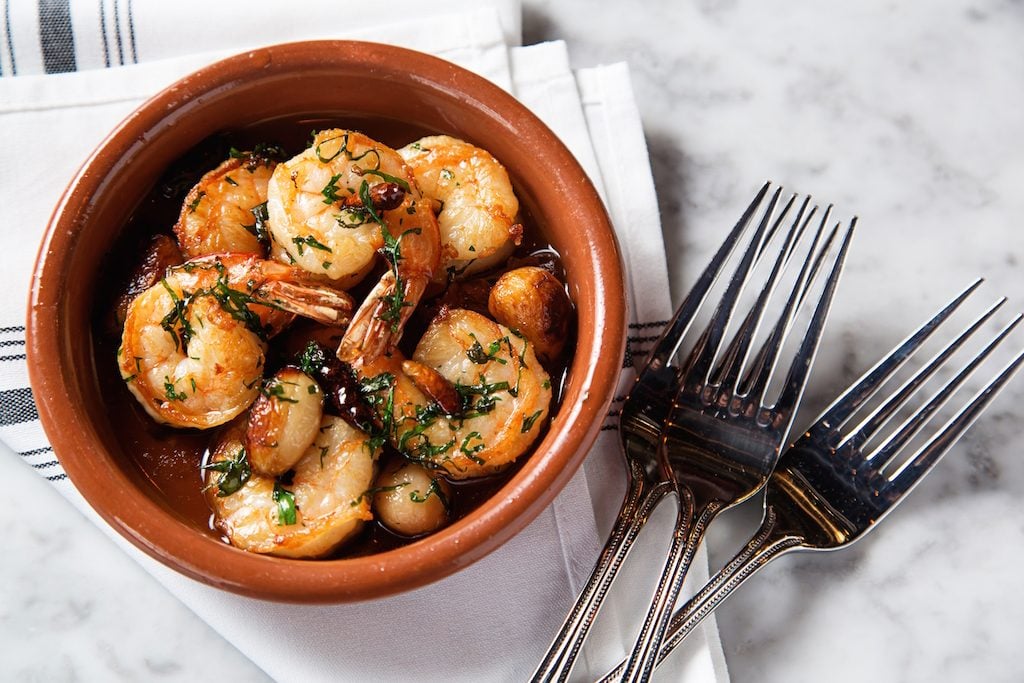 The best tactic: share a couple of these small plates (they're generously portioned) and go in on a seafood risotto. The bountiful platter of creamy rice—arrayed with squid, shrimp, and octopus and enriched with smoky aïoli—easily feeds three. Don't miss out on the Roche brothers' well-balanced cocktails, especially a goblet-size gin and tonic garnished with a long slice of cucumber, or the Bees Knees, a mix of gin, honey, more cucumber, and cilantro soda.
In the mornings, Bold Bite fries its own American-style doughnuts, laden with ingredients such as crushed cookies and peanut butter. TapaBar takes a more re-strained approach. The cigar-shaped, sugar-dusted churros, served alongside a small pot of dark chocolate, are so good you might want two rounds.
This article appears in our November 2016 issue of Washingtonian.
---