1. Fred Armisen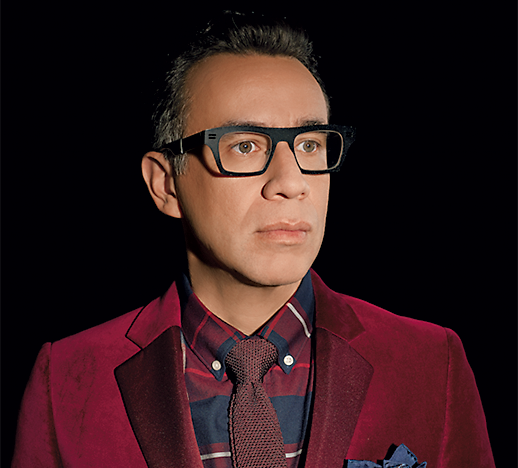 9:30 Club, November 2
A master impersonator, sketch and standup-comedy star, SNL alum, and eccentric musician, Armisen can currently be seen showing off his oddball characters in Portlandia and the mockumentary series Documentary Now! He's also known for live shows that are just as random and varied, so expect this appearance to be a mix of comedy, music, and possibly video. $30.
2. Hannibal Buress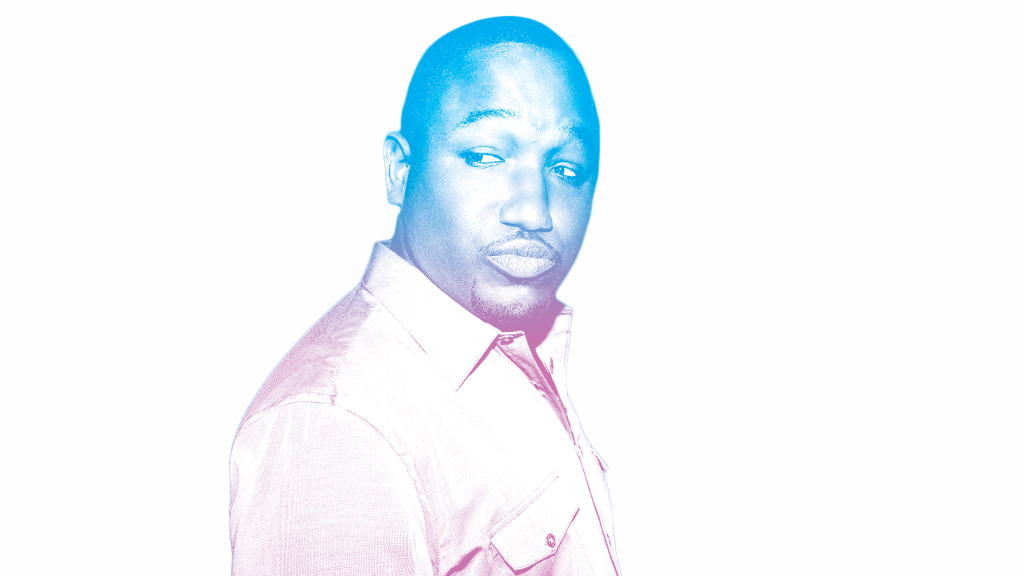 Howard Theatre, November 1
Lisner Auditorium, November 2 (sold out)
The standup comic known for his nonchalant delivery got a jolt of notoriety in 2014 when he called out then-underreported rape allegations against Bill Cosby, helping set off a chain reaction of accusers stepping forward. He's also a comedic powerhouse with three Netflix specials, a gig as cohost of Adult Swim's Eric Andre Show, and regular appearances on Comedy Central's Broad City. Will he have anything to say about the Ben's Chili Bowl mural? $23 to $63.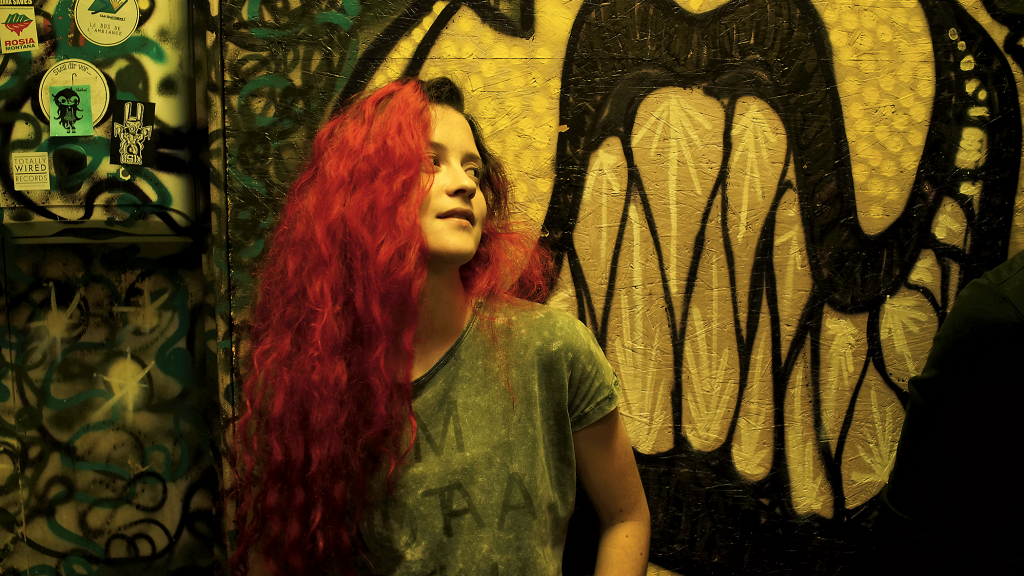 Various venues, November 3–6
This annual film festival features nine movies from the German-speaking world, at Landmark E Street Cinema and the Goethe-Institut. We've chosen one film from each country represented (Austria, Switzerland, and Germany) to offer a glimpse of what to expect this year. $11.50 to $26.50; goethe.de.
Chucks (2015)
In this grungy meet-cute, Mae, a punk who wears her dead brother's Converses, loiters on the streets of Vienna before court-ordered community service leads her to a strait-laced, and terminally ill, companion.
Wonderland (Heimatland, 2015)
The apocalyptic anthology film features ten shorts by ten Swiss directors, each exploring how his or her fellow countrymen might react to an impending catastrophic hurricane.
Me and Kaminski (Ich und Kaminski, 2015)
Bringing together director Wolfgang Becker and the US's favorite German actor, Daniel Brühl, this film follows a struggling journalist trying to jump-start his career by writing the ultimate biography of a once-famous, now-forgotten painter who's going blind.
4. STREB Extreme Action: SEA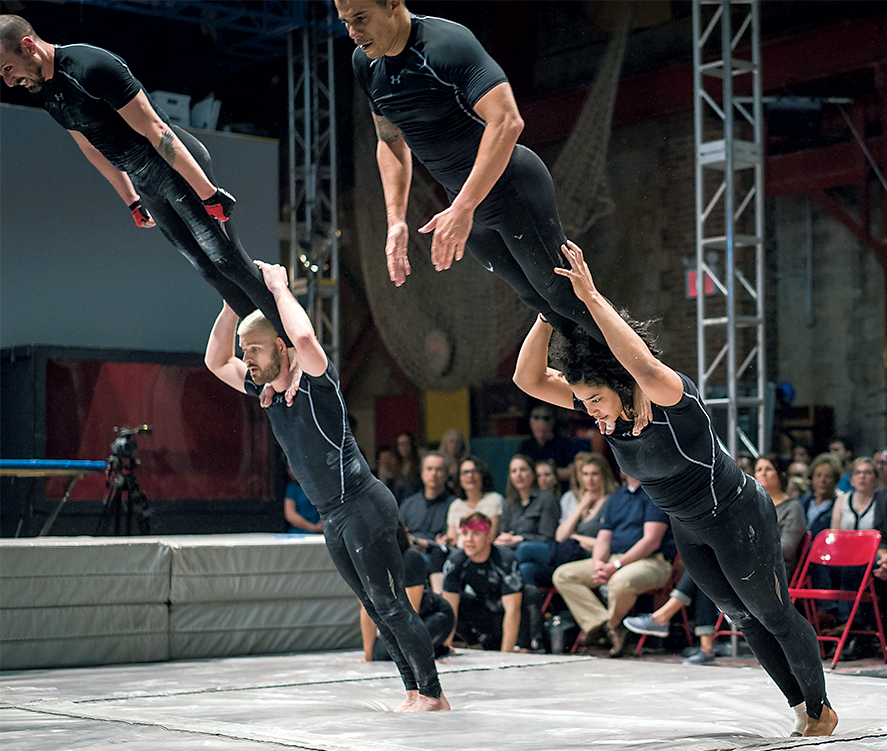 Kennedy Center, November 4–5
Choreographer Elizabeth Streb's performances are Cirque du Soleil meets Extreme Ninja Warrior. The 66-year-old MacArthur "genius grant" winner considers it her mission to beat gravity. She has said she thinks humans can fly, and she wants to prove it. Her latest piece, SEA (Singular Extreme Actions), sends the members of her Brooklyn company launching headfirst off trampolines, ducking swinging steel construction beams, and jumping on and off a windmilling multistory ladder. $25 to $79.
5. Loving
Area theaters, Premieres November 4
There's Oscar talk surrounding this story of a 1967 Supreme Court case and the interracial couple at the center of it, Richard Loving and Mildred Jeter, played by Joel Edgerton and Ruth Negga. The two Virginians married in 1958 in DC, where their union was legal, then returned to their home state, where it wasn't. Written and directed by Jeff Nichols, the film depicts the fight to overcome a system that forced them to leave Virginia to avoid prison. (For an oral history about the case, see page 92.)
6. The Legend of Zelda: Symphony of the Goddesses
Warner Theatre, November 5
This 30-year-old video-game series still makes grown men weep tears of Nintendo nostalgia, with its epic heroes-and-villians tales, sweeping visuals, and stirring music. Those elements meld in this grand showcase, in which clips from the franchise's history are projected on the big screen while an orchestra plays a four-movement symphony devoted to its swords-and-sorcery legacy. Tissues not included. $45 to $95.
7. Henry Rollins: Election Night Spoken Word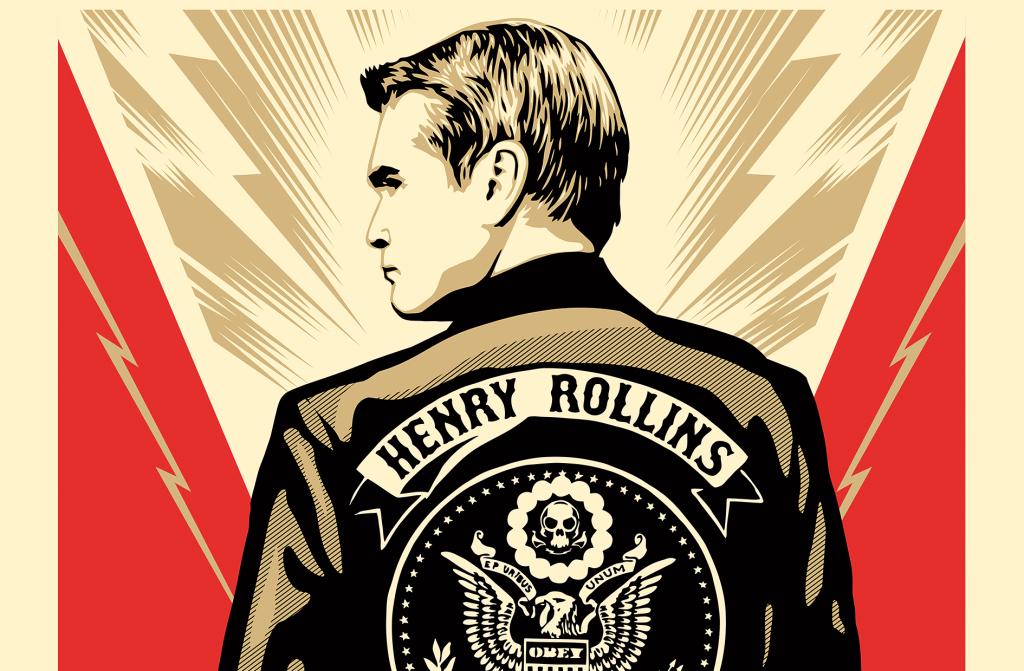 Lincoln Theatre, November 8
Punk-rock elder statesmen Henry Rollins will keep a wary eye on election results when he brings this tour to town ($40). "If Mr. Trump is elected, which is very possible, it will be because the electorate has been dumbed down over the last few decades to where he seems like a credible antidote to Washington gridlock," says the former Washingtonian, who joined the punk band Black Flag before starting a solo career, making a name for himself as a spoken-word artist, and compiling a long list of TV and film credits. One of his most recent? Contributing host of the new PBS series Live at 9:30. James Michael Causey talked with Rollins.
What can audiences expect at your spoken-word show?
I tell stories, mainly. The material is derived from extensive travel and experiences. It's a great way to report to the audience about what I saw and what happened out there. Film and television work I've done certainly finds its way into the night.
Did you schedule the tour to land you in Washington on Election Night?
That was planned. It's always great to be back in DC, but it is absolutely a special night. My material doesn't have to do with who wins. I no longer look to government to get anything done. I look to individuals.
Presumably, sometime during your performance we'll know if we're going to have a President Trump. In some ways, as a candidate he riffs like a punk rocker—swinging wildly, hitting hard, playing it outside the mainstream.
I agree very much, to a certain extent. Trump does all those things but doesn't seem to have any direction or solutions. For me at least, punk rock had plenty of both. He reminds me of those professional wrestlers who talk a lot but are not to be taken seriously. There's a lot at stake. Immigration, health care, Russia, China, renewable energy, LGBT rights, women's rights—big stuff. This is where I think Hillary Clinton would be effective and Trump would not be.
What's next for you?
I have another 100-plus shows in ten countries before the end of the year. I have a weekly radio show, a monthly radio show, weekly and monthly columns, five books in various stages of completion. I always try to have a bit more on the schedule than is comfortable. Life is too short for taking it easy. No matter who the next President is, you're still you and you have to get on with things.
8. Seu Jorge Presents The Life Aquatic: A Tribute To David Bowie
Howard Theatre, November 8
When Wes Anderson's movie The Life Aquatic With Steve Zissou premiered in 2004, the breakthrough performance came not from one of the director's darling regulars but from a young Brazilian samba singer named Seu Jorge, whose gentle, stirring acoustic covers of David Bowie made up most of the soundtrack. Twelve years later—and a year after Bowie's death—Jorge revives the spirit of his crooning, red-capped sailor. $38.50 to $45.
9. Straight White Men
Studio Theatre, November 9–December 18
When she begins to write, Korean-born experimental playwright Young Jean Lee says, she picks the play she would least like to produce—creating uncomfortable art by challenging race and identity through a feminist lens. Her latest is about three brothers celebrating Christmas with their widowed father, but don't be fooled by the holiday atmosphere: Lee uses the story to examine the pressure of white male privilege as one son's acceptance of an unfulfilled life affects his entire family. $20 to $69.
10. Isamu Noguchi, Archaic/Modern

Smithsonian American Art Museum, November 11–March 19
As he established himself as one of the US's most creative 20th-century sculptors, Isamu Noguchi took inspiration from Buddhist temples, Native American burial sites, and Egyptian pyramids to imagine what the future might hold. This is the first comprehensive exhibition to examine how ancient art and architecture molded the late artist's work, featuring more than 70 pieces that address then-futuristic concepts such as nuclear energy and the space race.
11. For a Love of His People: The Photography of Horace Poolaw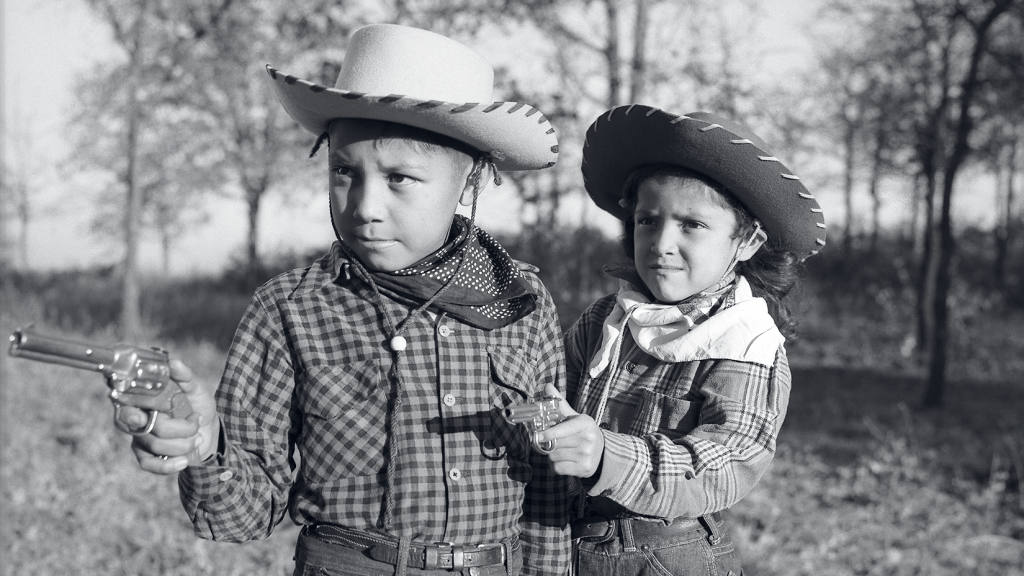 National Museum of the American Indian, November 11–June 4
Before Horace Poolaw, photos of Native Americans were largely taken by white outsiders. A member of Oklahoma's Kiowa tribe, Poolaw was one of the few Native Americans to take the camera into his own hands, documenting the daily lives of his fellow Kiowa from the 1920s to the '70s. His photographs not only helped dispel racist stereotypes but also traced the everyday effects of a half century of the government's Indian policies.
12. FotoweekDC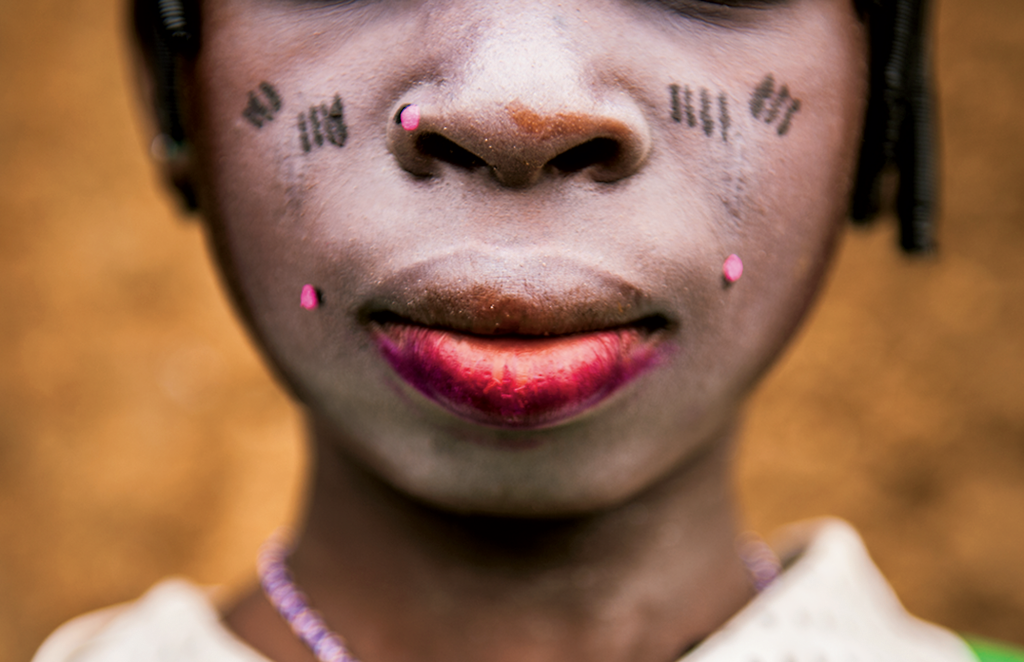 Various Venues, November 12–20
The eight-year-old photography festival kicks off with a party at the National Geographic Museum—featuring the dicey combination of an open bar and a photo booth—and continues with more than 150 events showcasing the work of local and international photographers. An exhibition at the US Holocaust Memorial Museum projects images of persecuted groups on the building's exterior, while the Nat Geo Museum shows off hits from its Instagram account in an exhibit that extends through May 1. Free to $55.
13. The Emporiyum
Union Market, November 12–13
The third iteration of this food market and "celebration of everything delicious" features Jeni's Splendid Ice Creams, Erik Bruner-Yang's ramen, Eggloo's egg waffles, and other treats from more than 90 chefs, producers, and artisans. Food and cocktail samples will be passed around, while gourmands can find a gift for their fellow foodies or dig into a meal right there in the market. $15 to $25.
14. What's Going On
Dance Place, November 12–13 and 19–20
Dance Place uses Marvin Gaye's musical oeuvre to explore social issues such as war, suffering, injustice, and police brutality—the same topics Gaye sang about in the 1971 song and album that the work is named for. With dancers who move through West African, jazz, modern, and hand dance, choreographers Vincent E. Thomas, Ralph Glenmore, and Sylvia Soumah aim to build a work that goes beyond the venue to be a catalyst for community discussion. $25 to $30.
15. Black Violin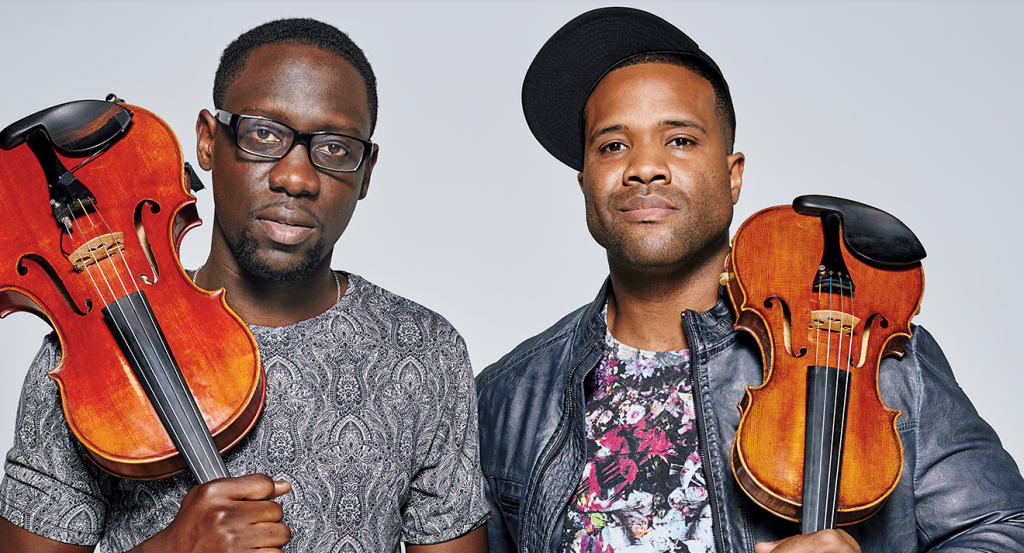 Strathmore, November 12
Few classically trained violinists can say they've played Bonnaroo. Even fewer have collaborated with Kanye West. Black Violin—two musicians from Florida who blend classical strings with hip-hop and R&B—can claim both. Neither member initially wanted to pick up the instrument as a kid, and both faced scrutiny as they rehearsed the rhythms of Bach alongside their hip-hop idols—perhaps the reason they named their latest album, released last year, Stereotypes. $25 to $55.
16. She Made Me Laugh: My Friend Nora Ephron by Richard Cohen
Politics and Prose, November 14
Syndicated columnist Cohen strongly denies he was the model for the male lead in When Harry Met Sally, Nora Ephron's 1989 romantic comedy. But his relationship with Ephron—the multi-discipline writer who died of cancer in 2012—went far beyond authorial inspirations, as he discusses at this event for his new book, which he describes as a "third-person memoir" of his closest confidante. And for the record: Washington Post writer Sally Quinn—the admitted inspiration for Sally—told Washingtonian that Cohen is most definitely Harry. 
17. "Bill Viola: The Moving Portrait"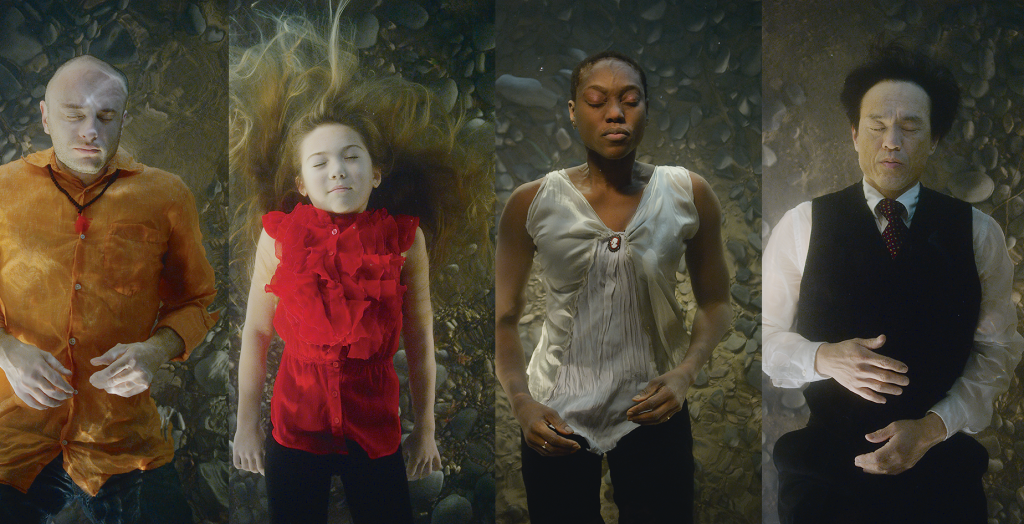 National Portrait Gallery, November 18–May 7
If you want to take selfies that delve into your inner soul, look to Bill Viola for inspiration. This is the Portrait Gallery's first exhibit devoted to video and digital art, covering the span of Viola's bizarre video work since 1970, much of which is "moving portraits" of people (including himself) underwater, illuminated by flashlight, or in some other way obscured.
18. Moby Dick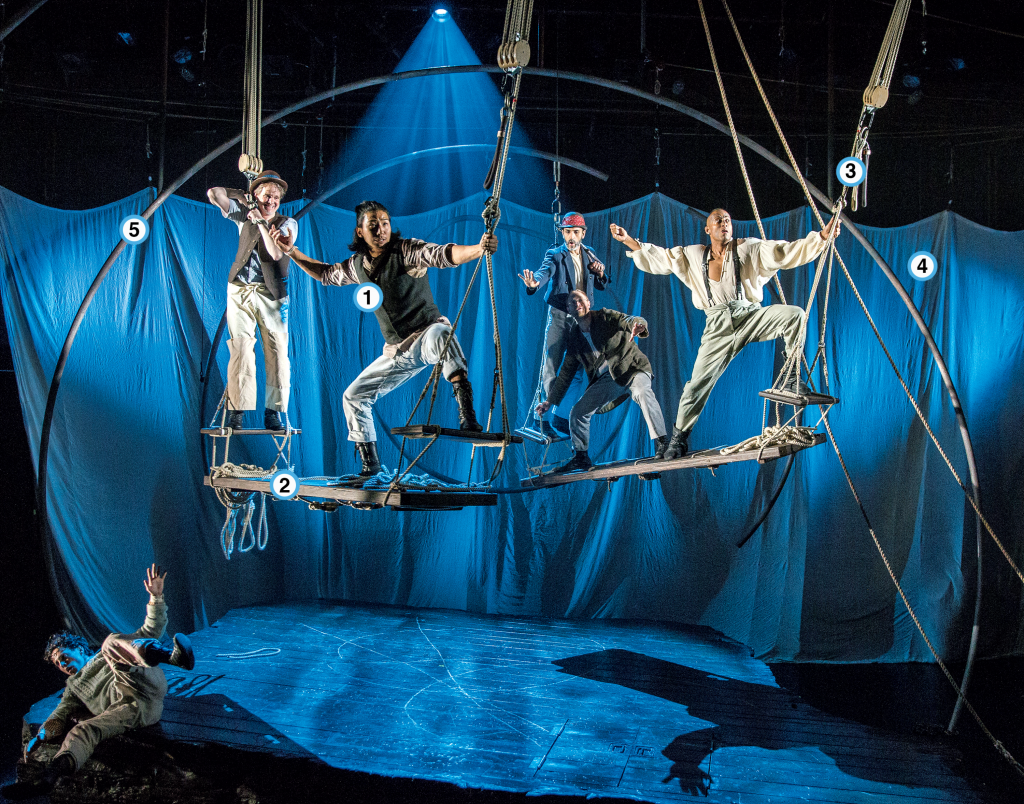 Arena Stage, November 18–December 24
Chicago's Lookingglass Theatre Company presents a stage adaptation of Melville's whale tale. It premiered last year to acclaim, due in large part to its unconventional set, which pushed its actors into physically demanding arrangements. Here, scenic designer Courtney O'Neill takes us through the many moving parts of the Pequod and its crew. $40 to $110. arenastage.org
1. The cast had circus and trapeze training. "I tried to create a playground for the actors," O'Neill says. "It's amazing to watch what they can do—climbing, hanging upside down. It's beyond my imagination."
2. The planks suspended from the ceiling represent small boats on which the act-ors swing back and forth to mimic riding the waves.
3. In Melville's day, sailors on land were often employed in theaters because they already had rigging skills for raising and lowering parts of the set. In this production, the actors do the rigging themselves in a nod to the old tradition.
4. The curtain is used both to create waves and to represent the ship's sail—the actors raise it when they set off to sea. It's lit in different colors for various scenes: white for the sail, orange for sunset, deep blue for under water.
5. After considering several design concepts, O'Neill and her team chose to make the stage look like the inside of a whale's belly, with curved metal pipes representing the ribs of the elusive Moby Dick. "Fate is always present," she says. "Moby Dick is there even before they set sail."
19. Amy Ray and Chely Wright
Birchmere, November 28
Ray is half of the folk duo Indigo Girls (whose fierce lesbian following was celebrated in an episode of Transparent) but has also nurtured a solo career that first drew on her punk roots and lately pays gorgeous homage to classic country, honky-tonk, and swing. Wright enjoyed Nashville success till coming out of the closet, a process chronicled in the 2011 documentary Wish Me Away. Since moving to New York City, she has released two intimate and melodic country-folk albums, of which I Am the Rain is the latest. $29.50.
Correction: This post originally misstated the timeline of Hannibal Buress's career, implying that his 2014 Cosby rebuke came before his Netflix specials and TV roles. It was after.
This article appears in the November 2016 issue of Washingtonian.