From the decor to food to the clothing of the servers, the owners of Eyo Restaurant aim to make everything at their second Ethiopian eatery a little more authentic.
Husband and wife Adam and Casie Bizuwork, along with his mother Hiwot Fesseha, opened their first spot, EYO Restaurant and Sports Bar, in Falls Church in 2008. Their new restaurant, less than a mile away, trades TVs blaring soccer games for white linen tablecloths and a stage for Ethiopian dance and music performances. The 149-seat establishment also has ample parking—something the flagship restaurant lacked.
Chef Almaz Dadi, who oversees both locations, will continue to serve some of his most popular dishes: awaze tibs (cubed lamb or beef cooked with tomatoes, jalapeño, garlic, and berbere spice) and fitfit salad (chopped onion, tomato, and jalapeño with pieces of injera bread and dressing).
"All the spices and herbs are flown in from Ethiopia," says Adam, adding that they make their own spiced clarified butter, a staple in Ethiopian cuisine.
Chef Dadi will also serve monthly specials and dishes with Italian influences such as chicken shiro, a pasta or rice dish that includes chicken and a sauce made of tomato, basil, pepper, and crushed chickpeas. (The fusion comes from Italian colonization of Eritrea.)
Servers are clad in traditional garb consisting of white linen with decorative gold designs.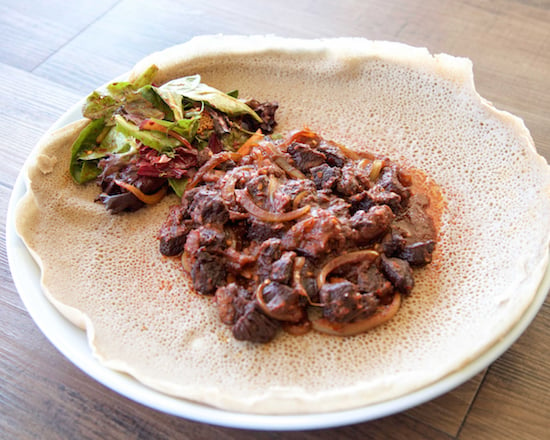 As for drinks, Adam recommends trying the Ethiopian honey wine called tej or an Ethiopian-brewed beer named St. George, but cocktails and other beverages will also be available from a curved bar, representative of a gojo, or hut.
"To people's eyes, it'll kind of look like a tiki [bar]," says Adam. "But [it's] what a traditional home, especially in the rural areas (they still exist), would kind of look like."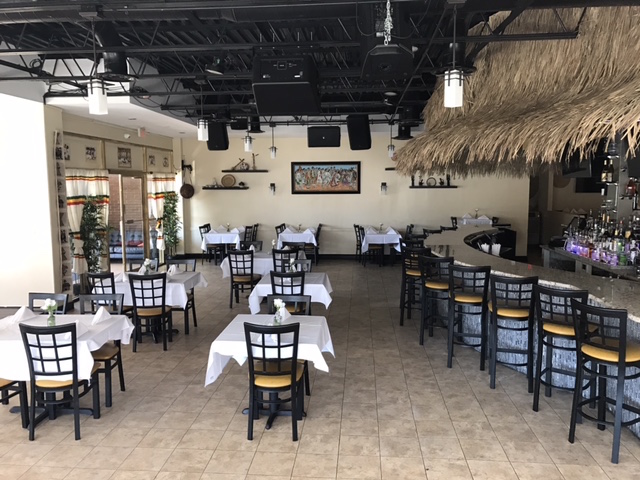 Every other Saturday, there will be live music (think a jazz sound with the storytelling lyrics of country music) or a cultural show that features music, dance, and crowd participation. On Sundays from 11 am to 3 pm, the restaurant will have traditional coffee ceremony demonstrations.
"The ceremony itself is supposed to be with your family members," says Adam. "It derives from the people who are more tribal."
The ceremony begins by roasting the beans on a small stove. Each person then wafts the aroma, which is supposed to give you good luck.
"People say it wards off any evil spirits," Adam says.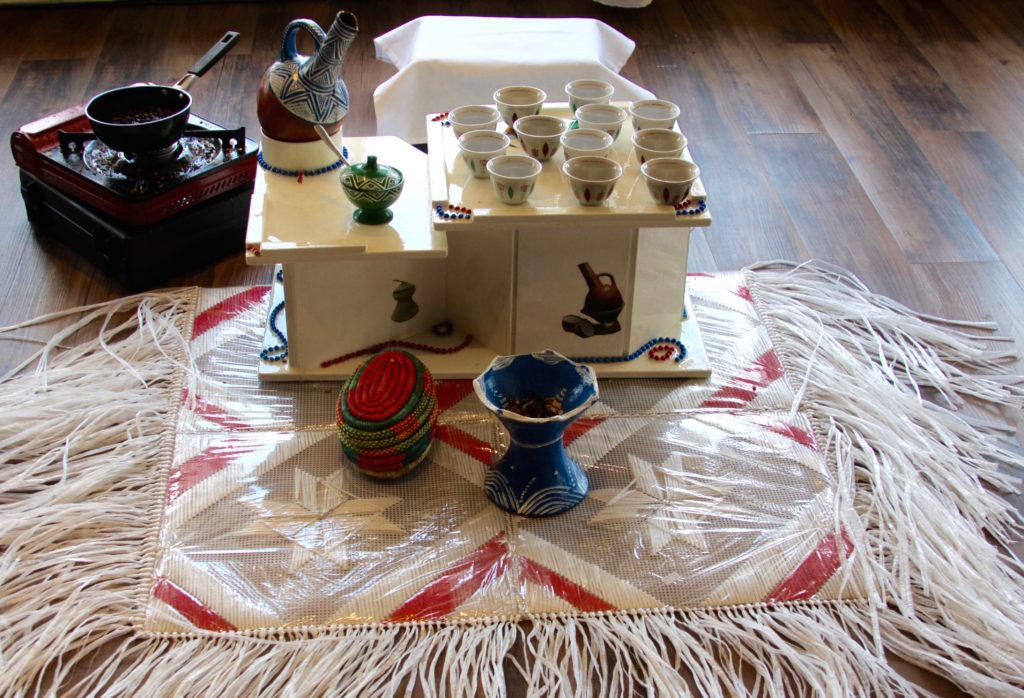 EYO Restaurant, 5815 Seminary Road, Falls Church; 703-579-7442.