Chances are you've drowned rum in Coke at a shitty bar or mixed it into a fruity tropical cocktail during spring break. Cotton & Reed, a new distillery opening Saturday near Union Market, wants to tell you there's another way. The spirit doesn't have to be sweet mixer and taste like a Christmas tree. It can also be a bitter, dry base spirit as versatile as gin or whiskey in cocktails.
Cotton & Reed comes from Reed Walker and Jordan Cotton, who are both former consultants to NASA. Head distiller Chas Jefferson and bartender/"herbalist" Lukas Smith help round out the team.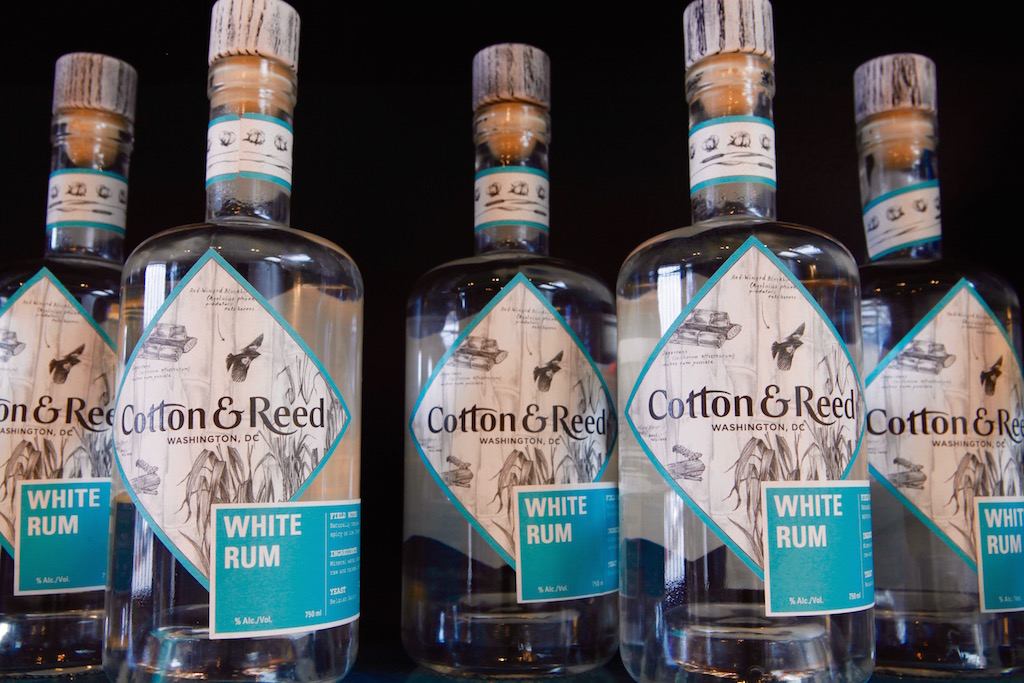 The distillery launches with a white rum and a dry-spiced rum. The former uses a Belgian saison yeast strain typically used for beer and a wild pineapple yeast strain. "It gives a lot of cool, sweet, funky aromas," Smith says. The latter incorporates 17 different botanicals, including ginger, Chinese long black pepper, gentian, bitter orange peel, fenugreek, and licorice. "It kind of behaves as much as an amaro as it does any traditional spiced rum," he says.
Both products are only available at the distillery to start but will roll out to other retail outlets over the next couple weeks. The white rum goes from $30 and the dry-spiced rum for $35.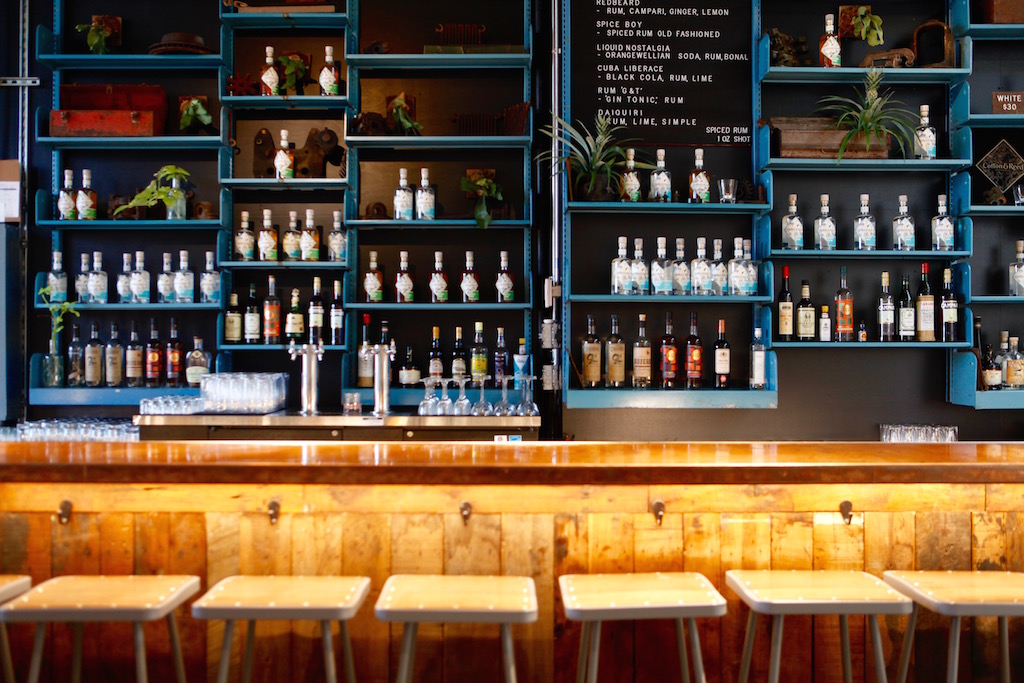 Early next year, the distillery will also come out with an allspice dram—"probably my favorite product," Smith says. The spirit uses clove, allspice, black pepper, burdock root, star anise, cinnamon, and a big dose of dry-fermented Persian limes.
All the spirits lack the sweetness typical of many rums, which Cotton & Reed hopes will make them more appealing to bartenders. "We want it to have more flexibility in cocktails, and we don't want it to cloy," Smith says. "We want everything to finish clean."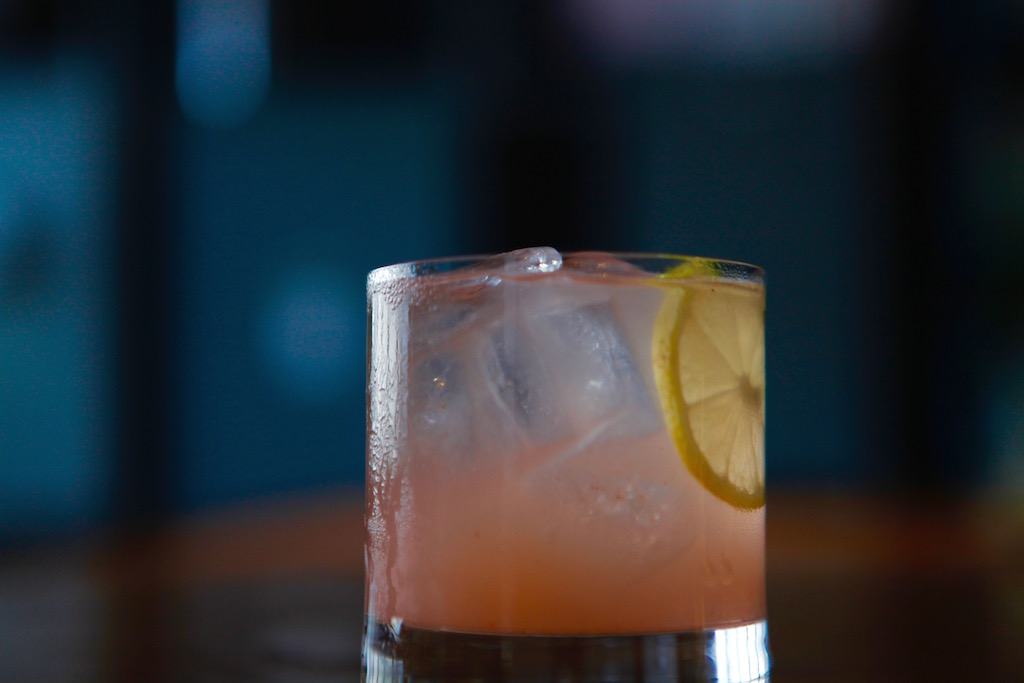 The cocktails on Cotton & Reed's own tasting room menu—all $10—certainly aren't your typical rum drinks. For example, a white rum, Campari, lime, and ginger beer drink called "Redbeard" is more bitter than you would usually find with a rum cocktail. Meanwhile, the "Rum G&T" uses a housemade tonic with botanicals typically found in gin to create a cocktail that mimics a gin and tonic.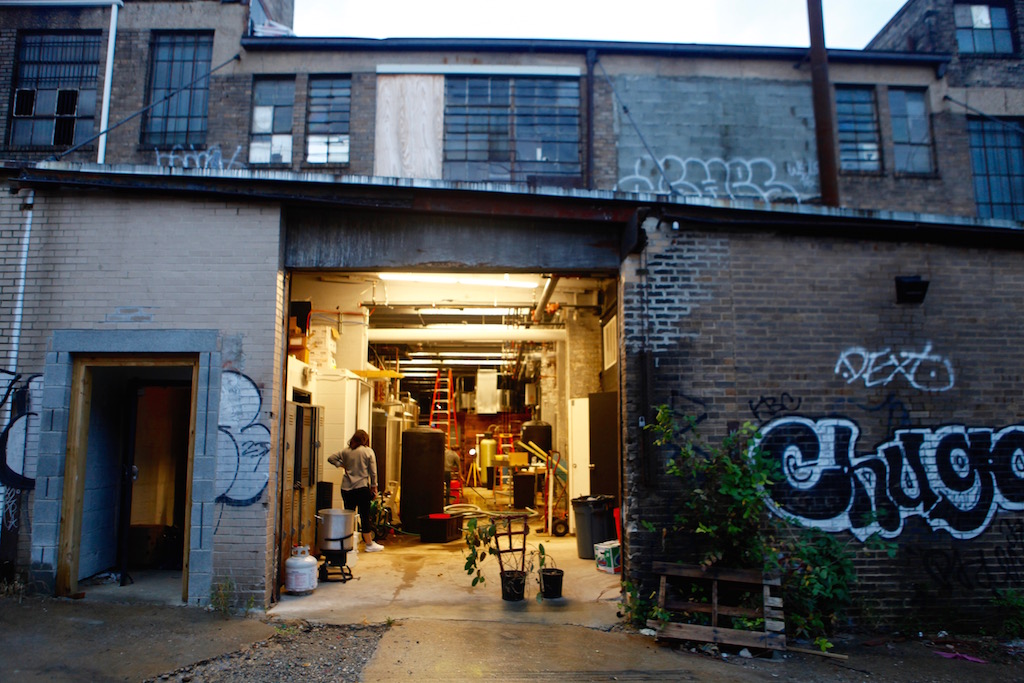 Cotton & Reed. 1339 5th St., NE; 202-544-2805. Open Wednesdays through Fridays from 4 pm to midnight and weekends from noon to midnight.