Think you have to search far and wide to find opportunities? Not always.
Tony Nicely started at GEICO as an underwriting clerk at age 18 and stayed on, eventually becoming CEO. Gary Tabach joined his accounting firm straight out of the University of Maryland. The company's name changed, but his path never did—he's now a managing partner at Deloitte & Touche. MedStar Health CEO Ken Samet is also a lifer. He started at the much smaller Medlantic Healthcare Group, and as the company grew, so did his career. Diane Hoskins changed her focus—from architecture to the business of architecture—but after earning an MBA, she returned to her previous firm, Gensler, to use her new skills. These four leaders will be inducted into the Washington Business Hall of Fame on November 30.
Twenty-eight years ago, Washingtonian, the Greater Washington Board of Trade, and Junior Achievement of Greater Washington created the Washington Business Hall of Fame. The dinner and awards ceremony benefit Junior Achievement, whose programs teach entrepreneurship and financial literacy to local children. Last year, the organization sent more than 5,300 volunteers to work with 65,108 kids at 263 area schools and afterschool sites. More than 25,000 middle-schoolers went through JA's Finance Parks. For information about the dinner, contact Nora Wheeler at 202-777-4485.
Diane Hoskins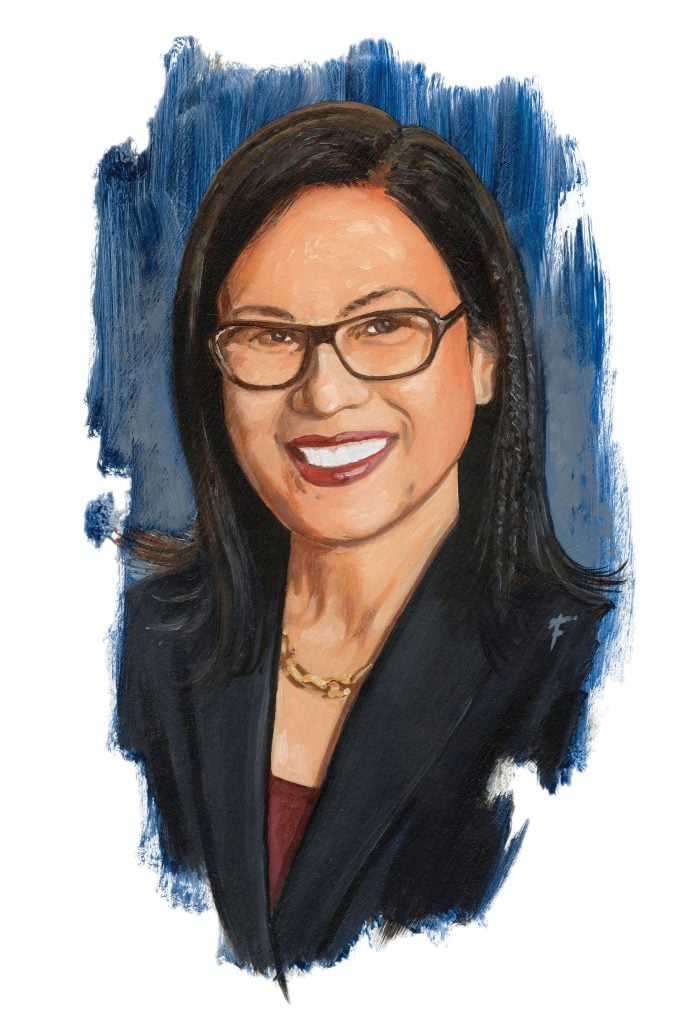 Title: Co-CEO of Gensler.
Joined the firm: In 1983, in the New York office.
Job then: MIT-trained architect; she left in 1985 to attend UCLA Anderson School of Management.
Job now: Helps head the world's largest architecture-and-design firm, with more than 5,000 employees in 46 offices, serving clients in 120-plus countries, and $1 billion in revenue last year. Gensler projects range from creating a new wine name and "identity" to designing the Shanghai Tower, China's tallest building.
"I was always captivated by art and design," Diane Hoskins says. "I played with my Legos like it was a job."
After going back to school for an MBA, Hoskins worked in real-estate development and business before returning to architecture. Having briefly been with Gensler in New York early in her career, she came back as managing director of the Washington office in 1995 and was elevated to her current position ten years later. She has been responsible for Gensler's increased focus on research into how design can drive worker performance and become a strategic asset for people who share a space.
Moving here from LA, she and husband Victor Hoskins—a former deputy DC mayor who heads economic development for Arlington—found Washington to be unlike any other place in the US: "People really bring you into the network."
Olza "Tony" Nicely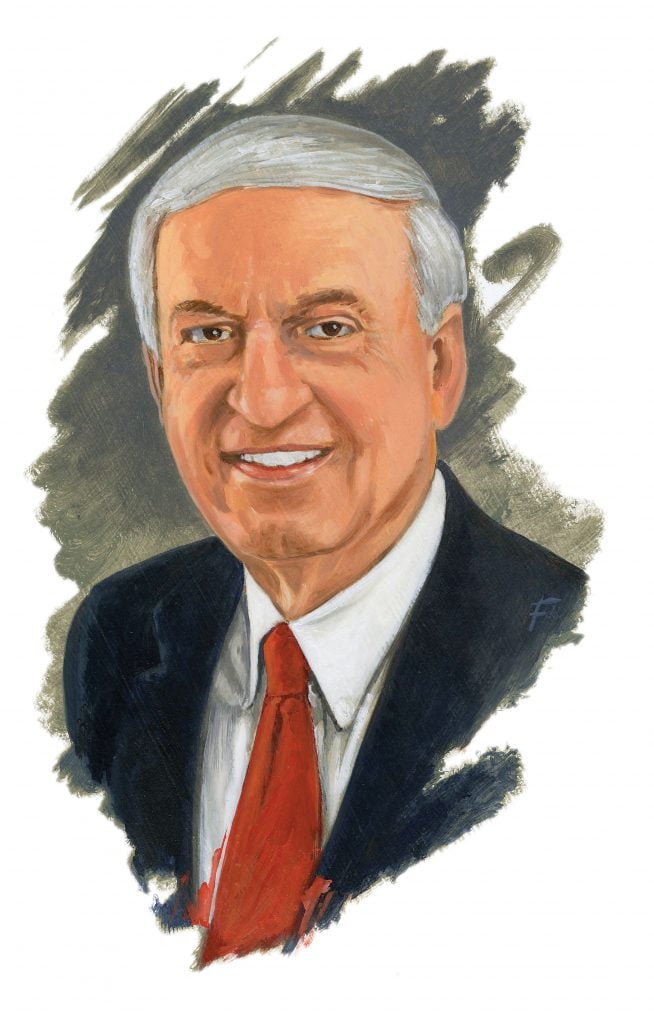 Title: GEICO chairman and CEO.
Joined the company: In 1961 at age 18.
Job then: Temporary clerk.
Job now: Head of the wholly owned subsidiary of Berkshire Hathaway with 36,000 employees, 14 million auto-insurance policyholders, and assets of more than $32 billion.
How did a green lizard become the symbol of GEICO's success? CEO Tony Nicely realized that the company—founded in 1936 as the Government Employees Insurance Company to serve federal workers and military officers—needed to rebrand itself to attract new customers. "People didn't understand that it was open to all," he says. "But when we started using GEICO as the name, they didn't know how to pronounce it. They called us Geeko or Gayco."
In the late 1990s, the advertising team sought to find a word that rhymed with GEICO—gecko was the closest. Plus, a Hollywood actors' strike necessitated using an animated spokesperson. The GEICO Gecko has been serving the company ever since. That type of creative thinking, along with a near-fanatical devotion to the company, has been Nicely's hallmark since he took on the top job in 1993.
"We don't have a Coke formula locked away in a vault," he says. "What we do have is a long history of dealing directly with customers and the ability to make changes necessary to be a leader in our field."
Kenneth A. Samet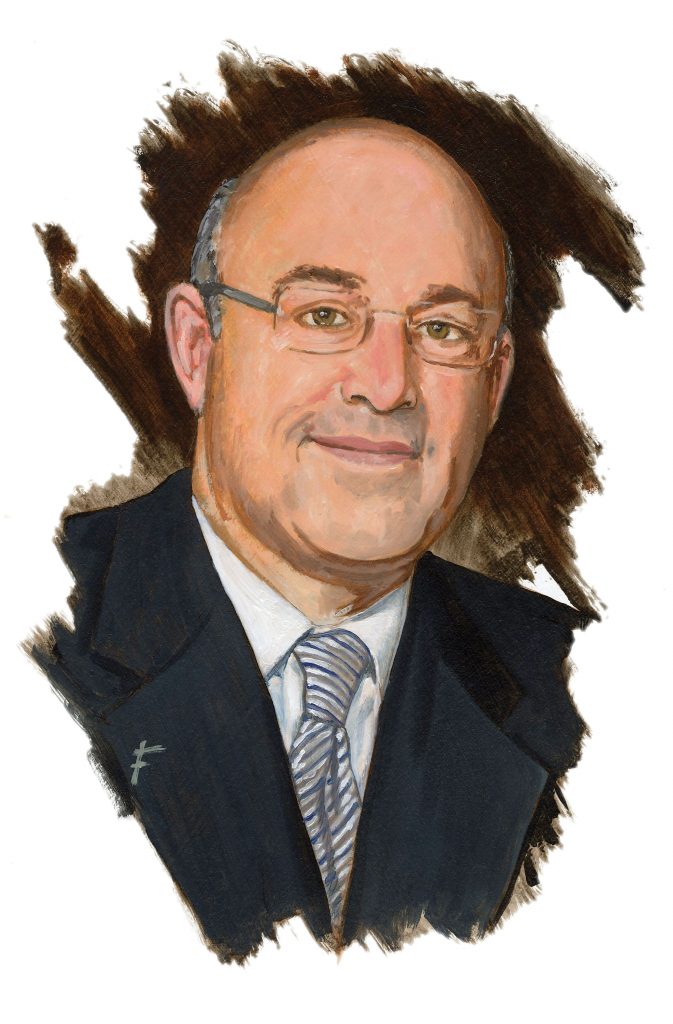 Title: President and CEO of MedStar Health.
Joined the company: After earning a master's in heath-services administration at the University of Michigan in 1982.
Job then: Administrative resident, a yearlong position akin to an internship, at Washington Hospital Center.
Job now: Leads a $5-billion nonprofit health-care system including ten hospitals in Maryland and DC and a range of health-related businesses. MedStar has 31,000 associates, 4,700 affiliated physicians, and a partnership with Georgetown University.
Kenneth Samet's first job after graduate school was with the Medlantic Healthcare Group—the precursor of MedStar Health—and he never left. "When I looked for the next assignment or challenge," he says, "I was always able to find it within MedStar."
When Helix Health merged with Medlantic in 1998 to create the current company, Samet was its first chief operating officer. He became president and CEO in 2008.
Now he's deliberately disrupting MedStar's approach to delivering health care. "It's not just a person in a hospital bed," Samet says. "We're competing with CVS, Walgreens, Google—lots of providers. That's the new retail medicine."
His advice for succeeding in business: "You need lots of talented people around you."
Gary Tabach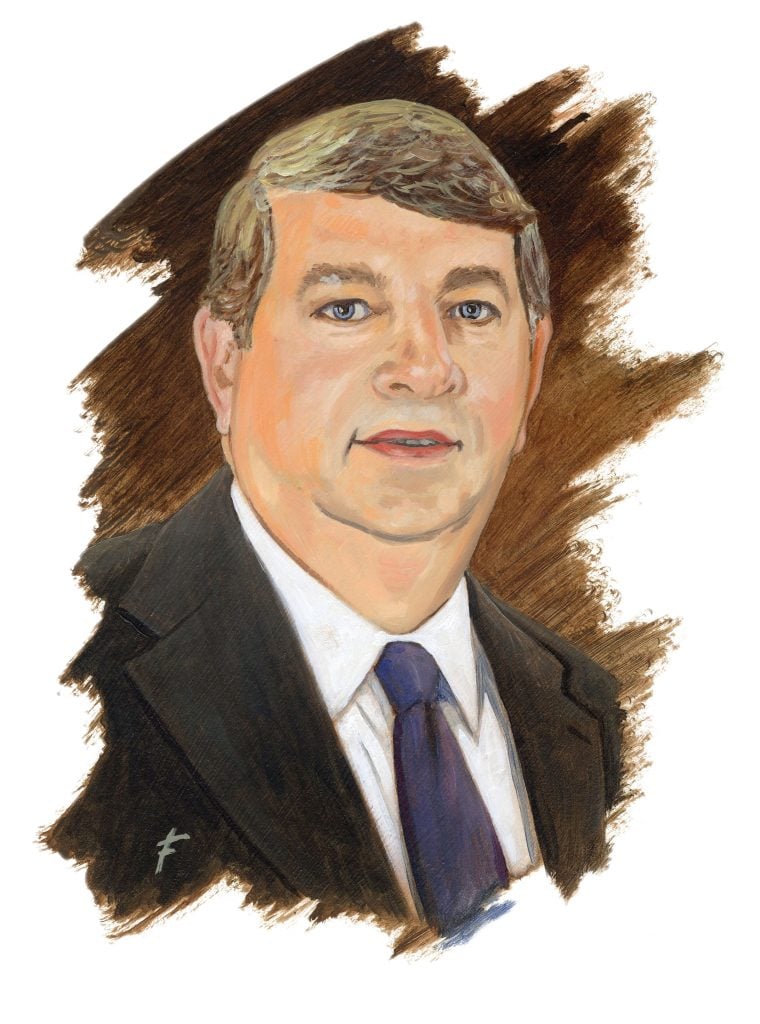 Title: Managing partner, Deloitte & Touche Greater Washington.
Joined the firm: After graduation from the University of Maryland in 1977.
Job then: Auditor for defense contractors and aerospace companies.
Job now: Oversees 9,000 partners and staff in audit, tax, and financial practices.
Gary Tabach developed his work ethic early, helping out in his father's Silver Spring auto-parts store. With some of his first earnings, he bought a blue Chevy Camaro with a black top for $3,000—cash. At age 16, he was too young to get a loan.
After college, Tabach joined one of the Big Eight accounting firms, Touche Ross—which eventually became Deloitte & Touche—rising through the ranks as he tackled new assignments. "I've had only one employer but a number of different jobs," he says.
The Big Eight eventually morphed into the Big Four and expanded their business services beyond accounting. In 2009, Tabach was named vice chairman of Deloitte and managing partner for its southeastern region.
Once a numbers guy, he stresses he's more of a people person today: "I love mentoring my fellow partners and our younger staff."
His proudest moment was when he made partner—"but I think my dad was prouder than I was."