The year was barely half over when people started denouncing 2016 as perhaps the worst year ever. Sure, there was plenty to dread on a global scale: the outbreak of a deadly tropical disease, unrest between cities and police departments, the lurking threat of a terror group that claims to speak for an entire religion, and—oh, yeah—the rise of an orange-hued, would-be strongman who, if election returns are to be believed, was uniquely unpopular in our region.
There was bad news close to home, too: DC's murder rate hasn't declined that much from its seven-year high in 2015. Metro—which entered 2016 with its reputation reeling with regard to everything from service outages to a fatal track fire—is possibly in an even more precarious state as the year winds down. The Nationals blew it in the first round of the playoffs—again.
But maybe, in this quiet lame-duck month, it's worth taking a moment to look on the bright side—by looking on the really rotten side. Was the year truly so awful for Washington? There were no riots, as in 1968, or civic embarrassment, as happened with the creation of the District's financial-control board in 1995. Nothing on the scale of 1857, when a group of Know-Nothing Party supporters from Baltimore invaded Washington to disrupt a city election, only to set off a deadly skirmish with the Marines. As far as anni horribiles go, 2016 might not be that bad.
For one thing, the region continues to grow, leapfrogging over Philadelphia to become the country's sixth-biggest metropolitan area, according to a Census Bureau report in March, and putting us on pace, by some estimates, to reach 7 million residents by 2045—1 million of those in DC proper. The Census also announced this year that, once again, Washington has the highest median household income of any large metropolitan area. To be sure, these distinctions come with quandaries: Economic growth—across all industries—hasn't kept up with the population's; the District and some denser suburbs continue to struggle with the question of where all the new arrivals are going to live; and Metro's yearlong SafeTrack maintenance plan has so far done little to reverse the slide in reliability, ridership, and revenue.
Even with Metro problems, many of the other institutions that unite Washington had stellar years. The National Museum of African American History & Culture opened to near universal acclaim and so much foot traffic that visitor passes are unavailable through March. Within a week of debuting, it was already on pace to be the Smithsonian's third-busiest museum, with a projected 3.8 million visitors in its first year. The dining scene has thrived enough to make Washington Bon Appétit's "restaurant city of the year" and to merit the publication of a local Michelin guide. So what if some out-of-town foodie scoffs?
Or take the Washington Post. While it had already spent a few years beefing up thanks to owner Jeff Bezos's seemingly bottomless wallet, its coverage of Donald Trump may have surpassed all of its competitors'. There was the biography churned out by more than two dozen Post journalists after it became apparent Trump would win the Republican nomination. Even more significant was David Fahrenthold's relentless digging into the Trump Foundation. As odious as the election got, it brought out some of the hometown paper's best work.
Need something completely syrupy to raise your spirits about 2016? How about the fact that DC is now home to the nation's largest animal-rescue organization after the February merger of the Washington Humane Society and the Washington Animal Rescue League? The combined organization—rebranded in October as the Humane Rescue Alliance—boasts two adoption centers, a spiffy veterinary hospital, and the ability to serve more than 60,000 animals a year.
As far as the Nationals are concerned, they do seem to be trapped in a grim trend of raising our playoff hopes every even-numbered year, only to wash out in agonizing form. And that's leaving aside that the Redskins', Capitals', and United's post-seasons ended sooner than we'd have preferred. Still, to have four of the city's five major sports franchises make the playoffs in one calendar year is pretty nice. (Except if you're the Wizards.)
So ignore, for a second, your feelings about an exhausting election, a depressing body count of beloved celebrities, heightened worries about terrorism, an international refugee crisis, and the emergence of the extremist alt-right movement. This year, the place you live and work wasn't all bad. Maybe it was even kind of good. Then again, there's still plenty of time to ruin Christmas and New Year's.
Now THAT Year Was Awful
This year might not have been so bad for Washington, but we've had our share of terrible ones. Here's what three historians nominated for Washington's worst year.
John Richardson, author of Alexander Robey Shepherd: The Man Who Built the Nation's Capital
1814: "The burning of Washington, plus the voluntary act of burning the Navy Yard to keep it out of British hands. For over 130 years, residents of the White House were in danger of the damned thing falling down around them because of structural damage caused by the fire and poor repairs."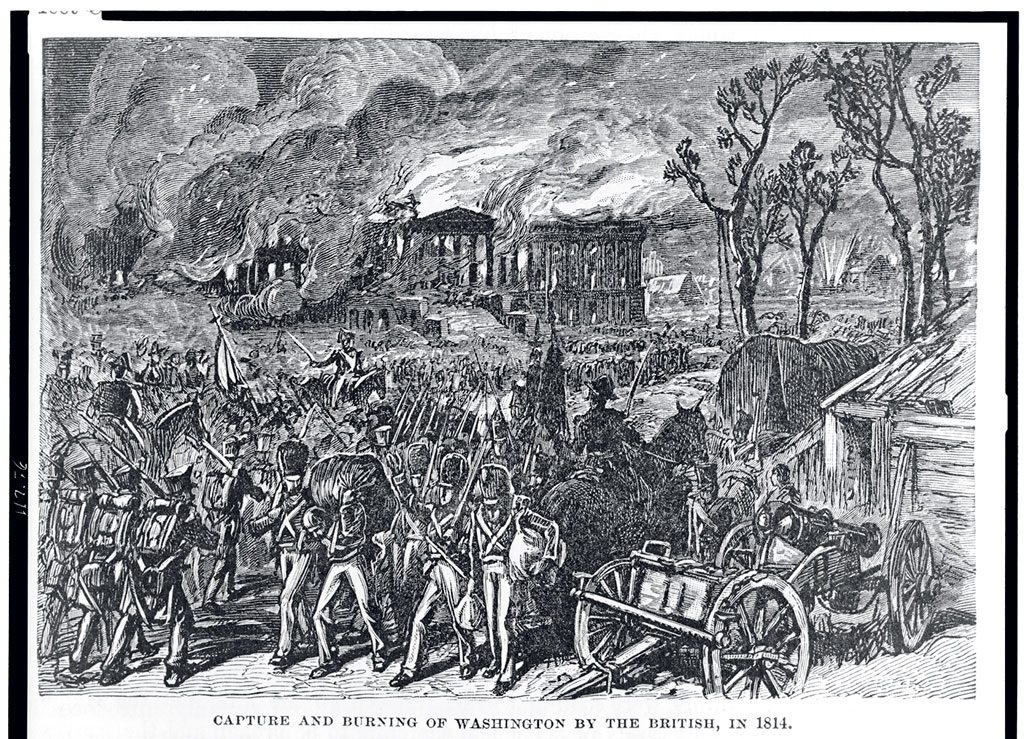 J.D. Dickey, author of Empire of Mud: The Secret History of Washington, DC
1857: "The Know-Nothing gangs from Baltimore were bused in and overwhelmed the District's police force in trying to prevent people from voting [in local elections]—the original deplorables. Ultimately, the Marines had to get involved."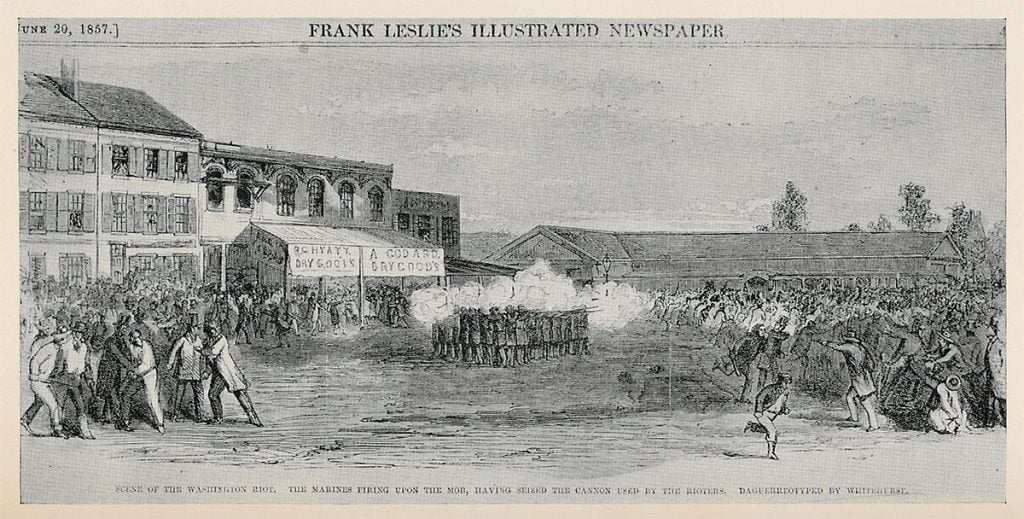 Jane Freundel Levey, managing editor of Washington History Magazine
1865: "When Lincoln was assassinated, there was a sense that if we couldn't protect our President, our city wasn't safe. We had traitors in our midst. It was like the way people say today Dallas still has a black eye."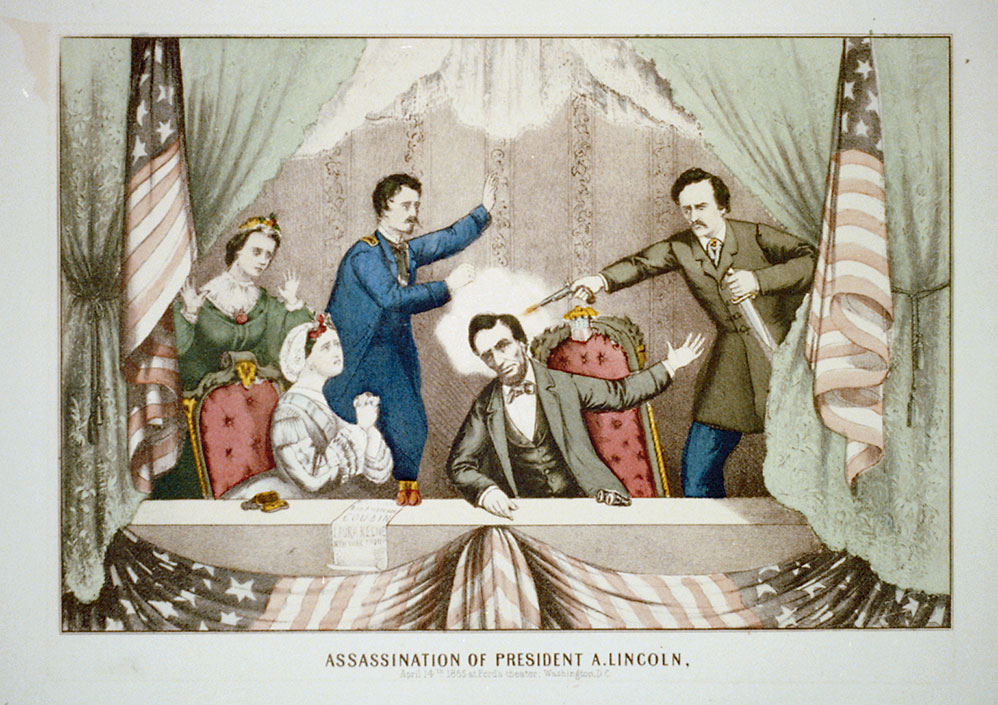 This article appears in the December 2016 issue of Washingtonian.