Chef Fabio and Maria Trabocchi built a reputation on ultra-luxe Italian with Fiola and Fiola Mare. Even their downtown trattoria, Casa Luca, is classy enough to host the Obamas. Now, the duo are venturing into new, supposedly more casual territory with their fourth DC restaurant, Sfoglina. The pasta-centric eatery just opened in Van Ness with an all-day menu and weekend brunch.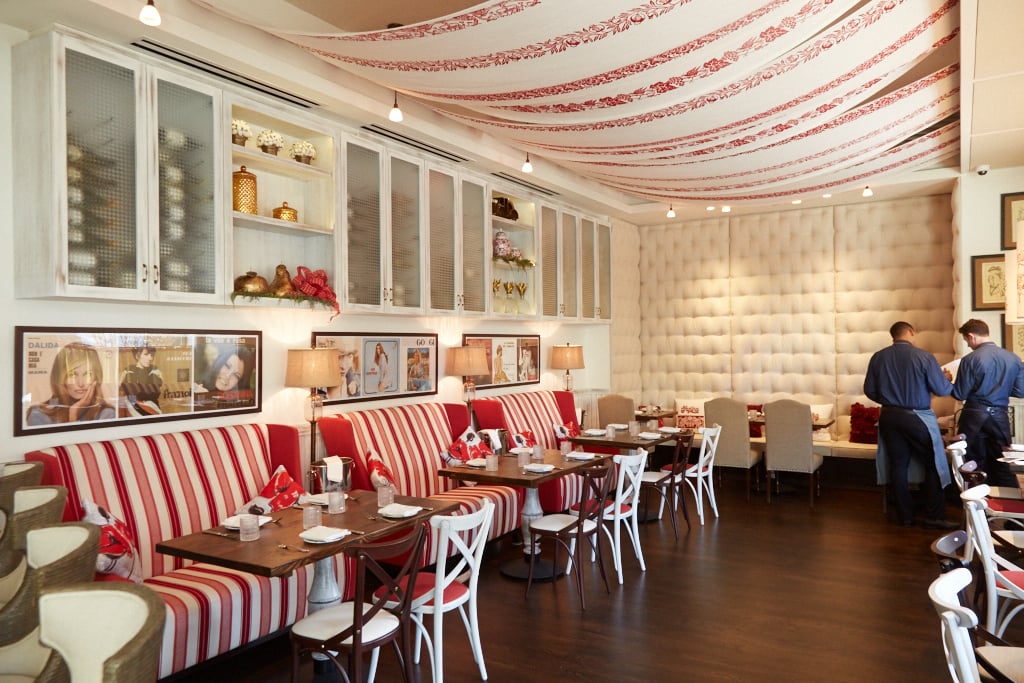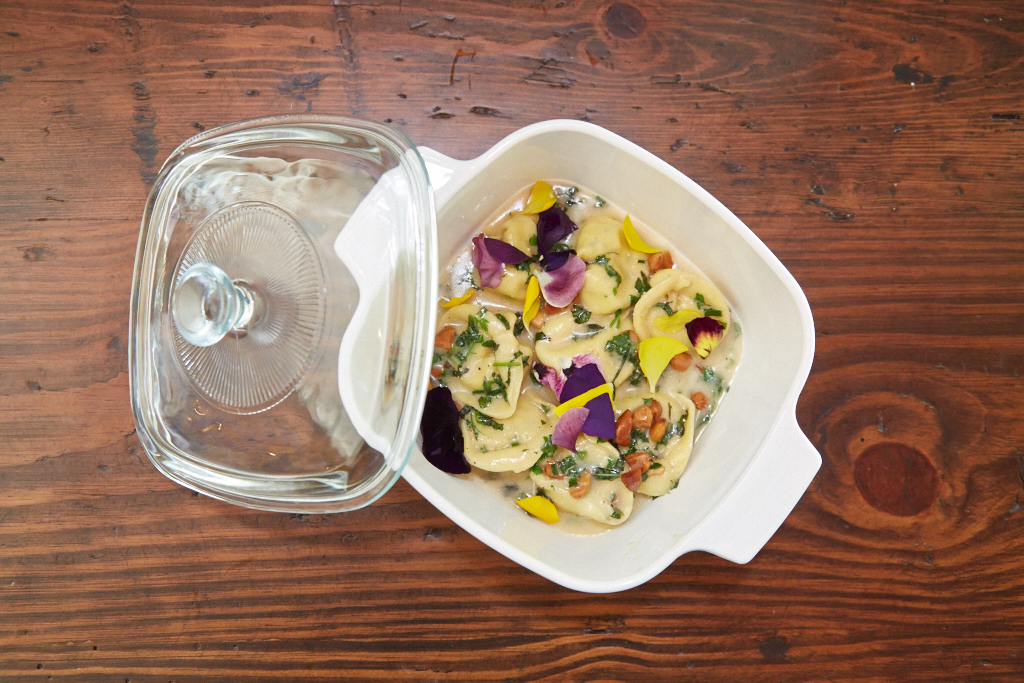 Granted, casual for the Trabocchis isn't exactly dressed-down. The space is full of bright custom fabrics and boasts a white marble bar for sipping $8 yuzu-prosecco spritzers during happy hour. Prices are lower than either Fiolas—entrees generally run $22 to $26—though the kitchen labor is no less intense.
Fabio drew inspiration from his father's homemade wooden pasta table, and commissioned a custom version for rolling doughs; dried pastas are also made in-house with an extruder. Guests can pick between classics like ricotta tortellini with almonds and lemon zest, or seasonal pastas such as sepia noodles with crab and clams. Pastaterians can order any three ($60) to be shared family-style.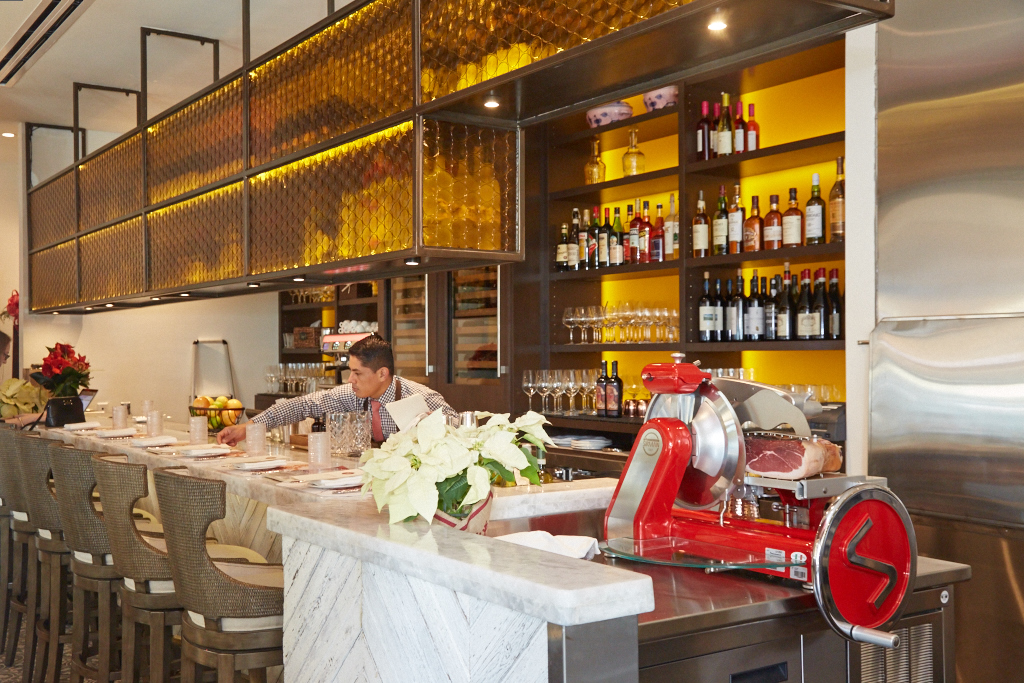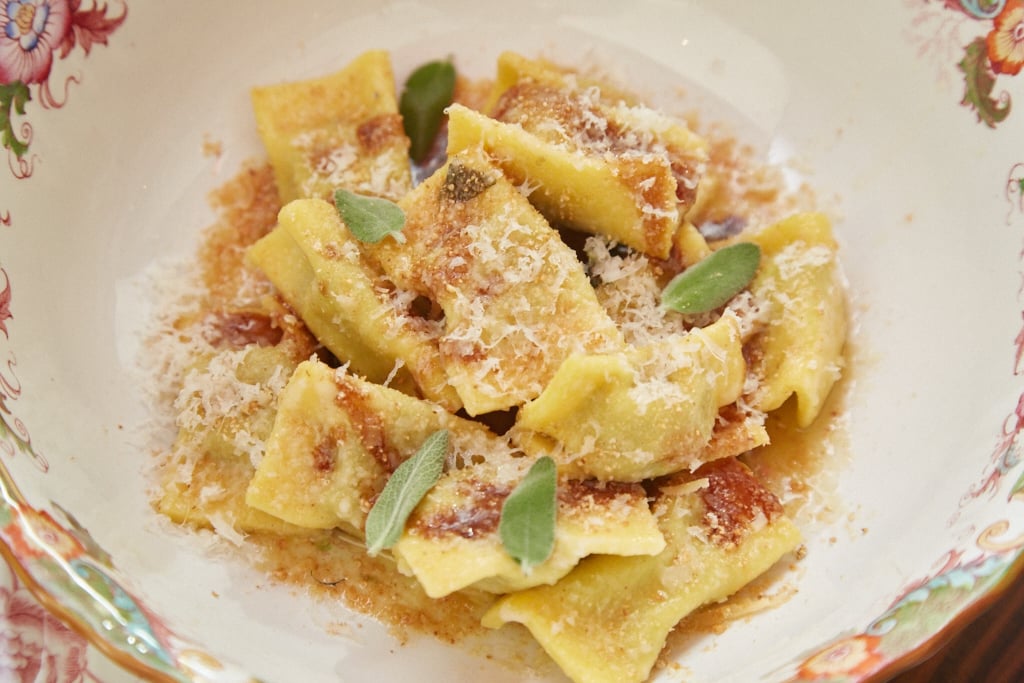 A few true splurges are also on tap—this wouldn't be a Trabocchi restaurant without the option of Alba white truffles—though Fabio says the aim is to cater to a full spectrum of neighborhood customers. Families will find a special children's menu, and the restaurant also sells fresh pastas and sauces for quick home cooking. Weekend grab-and-go options may be worth traveling for, no matter where you live—especially croissants filled with Nutella. 
Sfoglina. 4445 Connecticut Ave., NW (at Yuma St.); 202-450-1312. Open Monday, 3 to 10 p.m.; Tuesday through Thursday, 11:30 a.m. to 10 p.m.; Friday 11:30 a.m. to 10 p.m.; Saturday, 10:30 a.m. to 11:30 p.m.; Sunday, 10:30 a.m. to 9 p.m.