DC Empanadas owners Anna Bran Leis and Shawn Leis are set to open their first restaurant Taqueria del Barrio in Petworth in mid-March. The Mexican spot, replacing Domku, will serve tacos with housemade tortillas, torta sandwiches, and traditional specialties.
"It's going to be legit, real Mexican food,"Anna Bran Leis says.
Meanwhile, a bar will serve up margaritas, buckets of Mexican beers, and cocktails incorporating ingredients like mole-infused vermouth.
The space aims to look like a taqueria you'd find in Mexico City. The owners have hired Sucha Khamsuwan of Studio Ideya, who also designed Water & Wall in Arlington and Kung Fu Tea in Eden Center, to create the look. They've incorporated pops of teal, and yellow and murals on the walls.
"You can't do Mexican without sugar skulls, but you don't want it to be totally kitschy," Leis says.
Take a peek at the renderings below: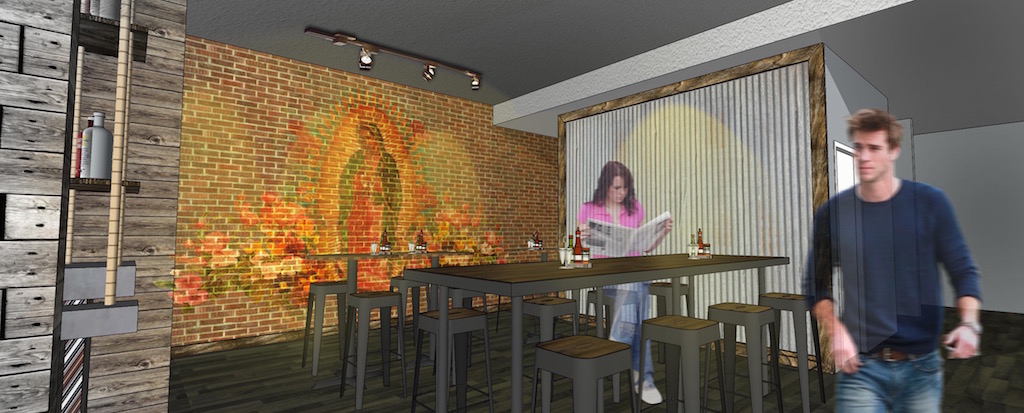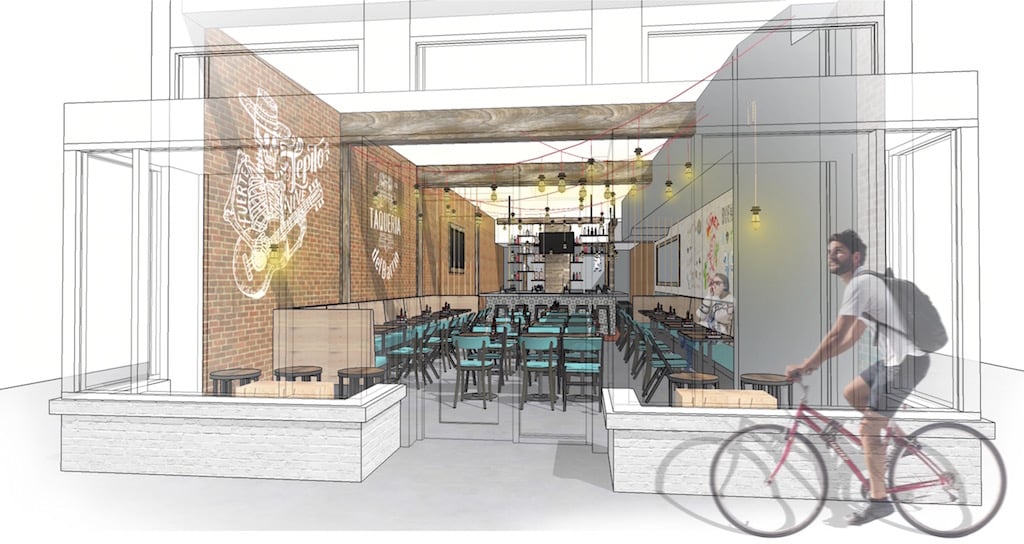 Taqueria del Barrio. 821 Upshur St., NW.