1. Jim Vance
Anchor, NBC4
Originally from: Ardmore, Pennsylvania.
"In the fall of 1969, shortly after I moved here, I found Mr. Henry's at Sixth and Pennsylvania on Capitol Hill, where Roberta Flack was playing. It was just after her album First Take came out. She was with a trio—she played piano—and I fell in love with her. That place opened the door to a love affair with the city."
2. Molly Smith
Artistic director, Arena Stage
Originally from: Alaska.
"I really felt like a Washingtonian when I discovered that 12th Street, Northwest, was a one-way street and I could zip through the city at rush hour. Now my secret is out."
3. Pati Jinich
Chef at the Mexican Cultural Institute, cookbook author, and host of Pati's Mexican Table on PBS
Originally from: Mexico City.
"My husband and I moved to the area in 2000. The moment I realized I was a Washingtonian was when I was finally able to harvest the most delicious figs from my stubborn Brown Turkey fig tree. Once you plant a fruit tree in the land where you live, and it bears fruit and you eat it, you know you belong."
4. Bobbie Kilberg
President and CEO, Northern Virginia Technology Council
Originally from: Manhattan and Queens.
"My husband and I felt like locals when we bought our first home in McLean. We've been in McLean 45 years and at the Potomac School there 37, with five children and ten grandchildren. I grew up in an anonymous high-rise. Going from that to a community where you raise your children and they come back made it feel like home."
5. Jim Dinegar
President and CEO, Greater Washington Board of Trade
Originally from: Queens.
"A few years after graduating from Catholic University, my brother and I bought a co-op in the 1920s 'Senate' building behind the Supreme Court. We used to watch Justice Rehnquist take his daily strolls. I would go to Eastern Market to buy a bacon-egg-and-cheese at Market Lunch. I keep the key to that old apartment because it reminds me I'm home here."
6. Steve Case
Cofounder of AOL and chair-man of Revolution and the Case Foundation
Originally from: Honolulu.
"I moved to the area in 1983 to join a start-up in Tysons that would one day morph into America Online. Back then, Tysons was fairly undeveloped. Because there was so little to do there, I would often drive to DC. The original 9:30 Club was a favorite; it was there I felt like a local. It had a mediocre sound system and poor sightlines, but it was the epicenter of punk rock."
7. Arch Campbell
Former TV entertainment reporter
Originally from: San Antonio.
"I moved to DC in 1974. I started driving around—and immediately got lost. In DC, a city filled with traffic circles, I discovered you couldn't rectify a wrong turn by driving around the block. After a while, I started finding my way. Then I discovered Rock Creek Parkway. By 1979, I could navigate the parkway from the Kennedy Center all the way to Rockville. That's when I felt like I lived here."
8. Svetlana Legetic
Cofounder, BYT Media
Originally from: Serbia.
"Owning my own bicycle and commuting on it made me feel like a Washingtonian. I moved to DC in 2003. My first bike got stolen two days after I bought it—so also a very DC thing: learning how to lock your bike properly. The city is an amazing place to bike in and a place that will punish you if you don't bike it well. But you can beat the traffic, which may be the ultimate local goal."
9. Ashok Bajaj
Founder and president of Knightsbridge Restaurant Group, which includes Rasika and the Oval Room
Originally from: New Delhi.
"I moved here in 1988, and it took convincing to get the landlord to work with me to open my first restaurant, the Bombay Club, near the White House. The Clintons became supporters of my restaurant, and when I got invited to my first state dinner by President Bill Clinton, I felt I was a true Washingtonian."
10. Carolyn Parkhurst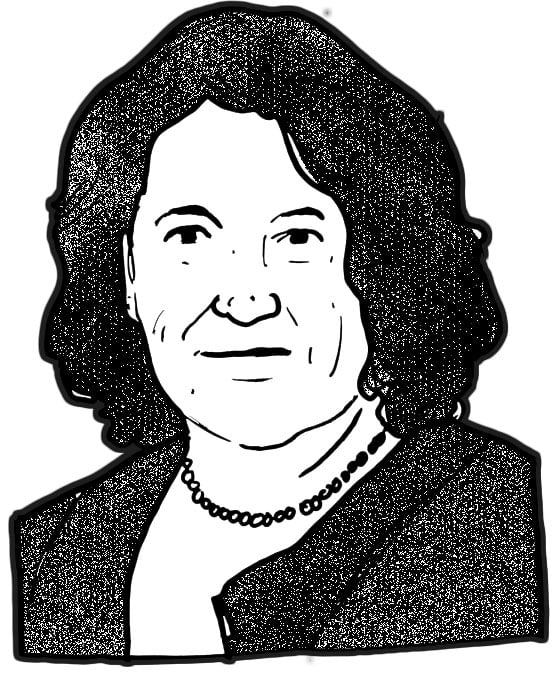 Novelist whose books include The Dogs of Babel and Harmony
Originally from: Massachusetts.
"I moved to DC in the fall of 1992. When spring tourists began to thicken the crowds on Metro, blocking the farecard machines and wavering in front of open doors, I developed a new and remarkably fierce pet peeve: escalator riders who did not stand on the right and walk on the left. When you start complaining like a native, you know you're home."