From the Tupelo High School Band to the Girl Scouts of America, 40 organizations will be participating in Friday's inaugural parade. While many of the groups will be coming from outside the region, TAPS, which stands for Tragedy Assistance Program for Survivors, is based in Arlington. The group works to nurture the families of those who've lost their lives protecting the United States in the military.
Drew Buehring lost his father, Lieutenant Colonel Chad Buehring, in 2003 in Baghdad. The Charleston, South Carolina, native first learned of TAPS when he was 15 and attended one of its Good Grief Camps. There he met other kids his age going through similar experiences of losing a parent or sibling who served. "It really taught me how to express my lost and how to really talk about it," he says.
For the last two years, Buehring been a mentor for to 9-year-olds–the age he was when he lost his father.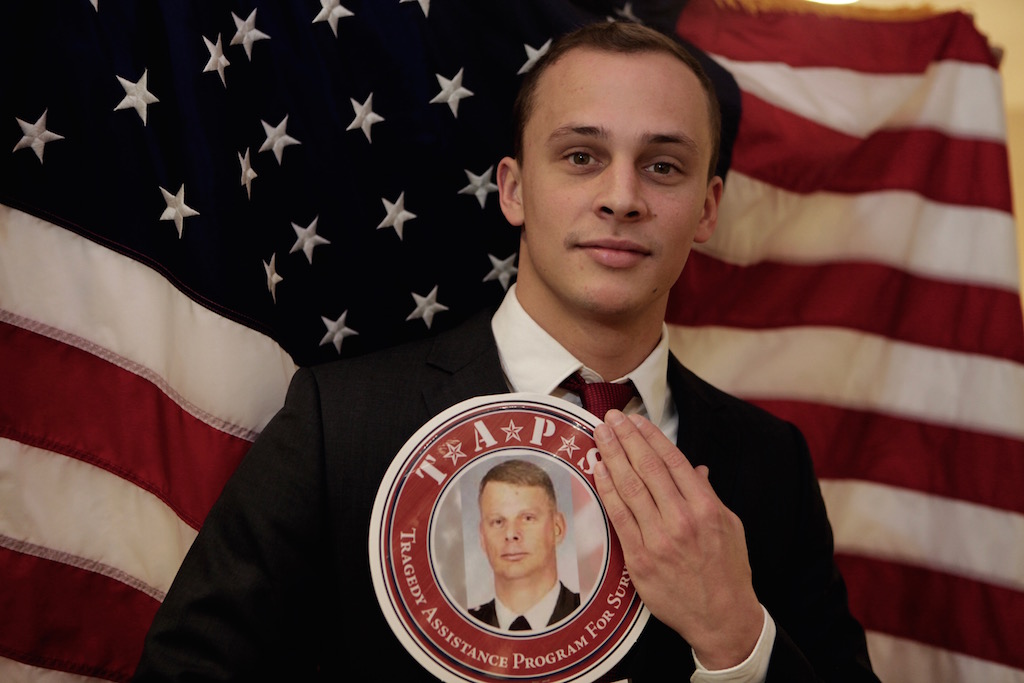 At Friday's parade, each of the participants will carry fans with the names and pictures of the family members they have lost.
Bonnie Carroll founded TAPS in 1994 after losing her husband in an Army plane crash two years earlier. "We have Memorial Day in this country," she says. We have memorials that honor those who have served and died, but what America will witness on Friday in the inaugural parade is that living legacy. That living memorial to service and sacrifice."