1. Rowing Gyms
Orangetheory and Elevate Interval Fitness already incorporate rowing machines into their fast-paced classes, but with the arrival of Row Vigor in Clarendon (3260 Wilson Blvd., Arlington; 877-410-2481), you can spend a full 45 minutes with Frank Underwood's favorite workout. Though Row Vigor has just a single studio here, more of its boutique clubs are popping up around the country. Will indoor rowing's ability to tax the full body—not just the legs—help it gain locally on ever-popular indoor cycling?
2. High-intensity Interval Training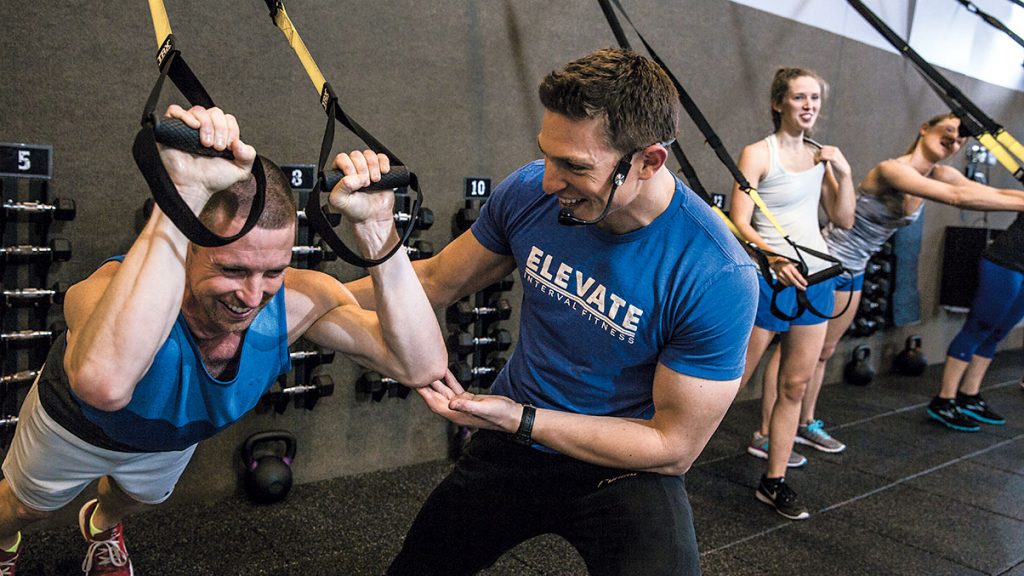 Sure, exercise experts have touted for years that high-intensity interval training (HIIT) is one of the best ways to zap fat fast. But recently, the number of gyms where Washingtonians can actually practice the workout has exploded. Georgia's Blast arrived in March in the West End (2311 M St., NW; 202-733-3762) with a regimen that alternates between treadmill sprints and strength training. In May, the interval-training gym SweatBox opened off the lobby of Vida Fitness on U Street (1612 U St., NW; 202-939-2577), and Elevate Interval Fitness (2428 14th St., NW; 202-509-9995), above, expanded to the Mosaic district (2985 District Ave., Fairfax; 866-241-1065). In August, Orangetheory Fitness announced plans to more than double its DC and Northern Virginia studios, to 22 by spring.
3. Cryotherapy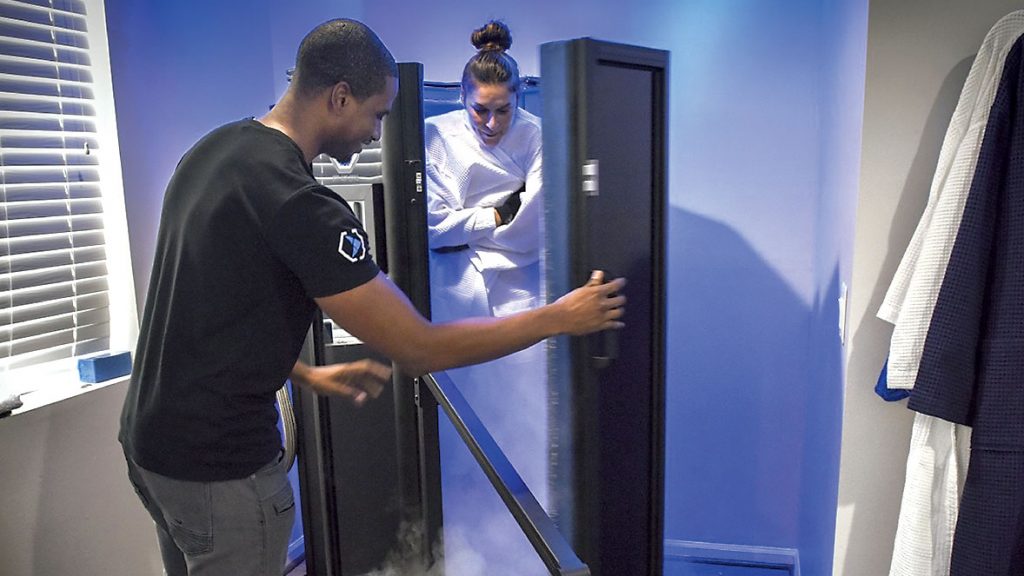 No, this isn't where you can deep-freeze yourself for a post-apocalypse reawakening—that's cryonics. Rather than raising anyone from the dead, DC's first whole-body cryotherapy lab, DistrictCryo (1300 Ninth St., NW; 202-232-4036), opened in August with a promise to help athletes recover faster. Although the FDA says that the cold treatments—popularized by the likes of Lebron James and Cristiano Ronaldo—are of questionable value, DistrictCryo's website states that standing in the minus-200-to-300-degree vapors for a few minutes can assist with such issues as inflammation and fibromyalgia. A second center, Capital Cryo, is slated to open in the District early this year.
This article originally appeared in the January 2017 issue of Washingtonian.