Many signs point to Honeysuckle as a Southern restaurant. Chef/owner Hamilton Johnson launched his career in Charleston, South Carolina at Maverick Southern Kitchens before heading to DC. He cooked at Vidalia for seven years, becoming chef de cuisine under Jeff Buben. When the stalwart Southern eatery closed late last year after nearly 25 years, Johnson took over the Dupont Circle space, and put another sweet-sounding name above the door. It opens for dinner Tuesday night.
So what is rúgbrauð (a.k.a. Icelandic "thunder bread") doing on the menu?
"I'm all about surprising textures and flavors," says Johnson.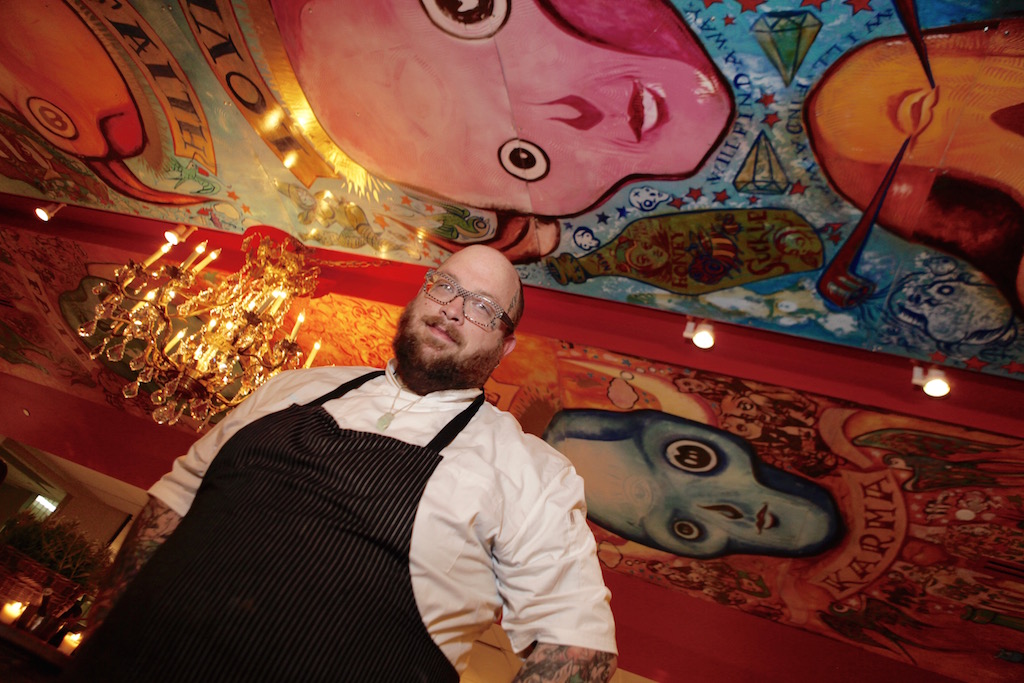 It turns out Honeysuckle is a lot less conventional—and Southern—than the name suggests. Its edge becomes apparent as you walk into the subterranean dining room, hung with portraits of music legends (David Bowie, Lou Reed), and outfitted with unusual accents (live herbs, an antique rug from a Belgian castle).  A colorful ceiling mural from local artist Rick Bach was inspired by Johnson's head-to-toe tattoos.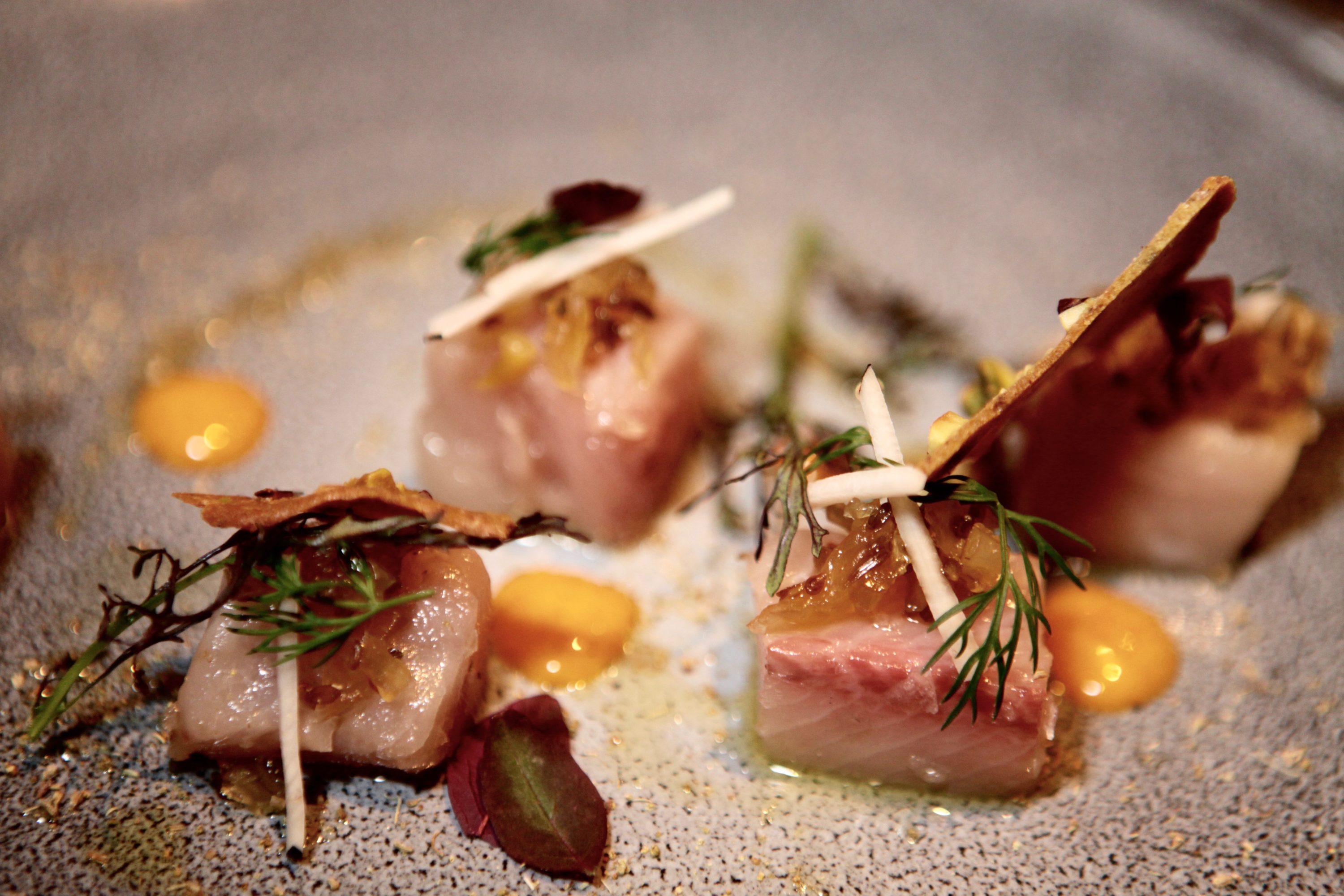 As for the Icelandic thunder bread, Johnson says he fell in love with Icelandic food while on several trips to the Food and Fun cooking festival in Reykjavik. The dark, rye loaves are baked in-house and accompany a cheese plate. Diners also get a gratis basket with various goodies to start the meal, including butter flake rolls and classic banana bread, Johnson's childhood favorite.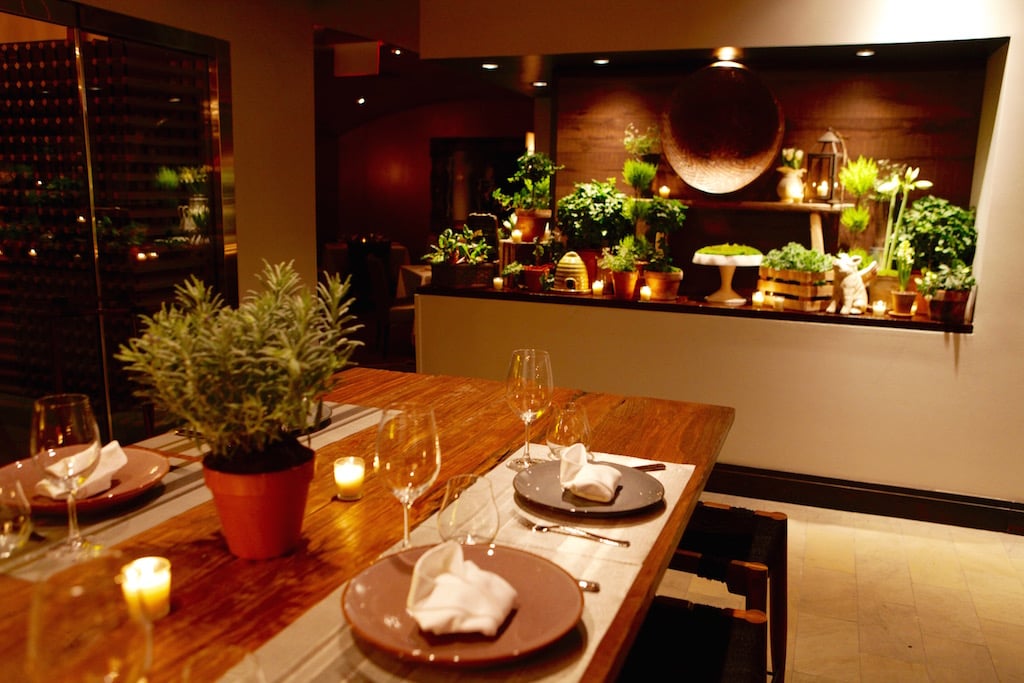 Johnson describes his approach as refined and modern —evidenced on the menu. Nordic dishes like hamachi crudo with dill and sea buckthorn sit alongside riffs on Southern classics such as Champagne-poached oysters with bacon, leeks, smoked trout roe, and chicken cracklings. Other plates take cues from both traditions, including a local Roseda Farm ribeye sauced with buttered crab, and accompanied by sour turnips and a healthy shaving of winter truffles.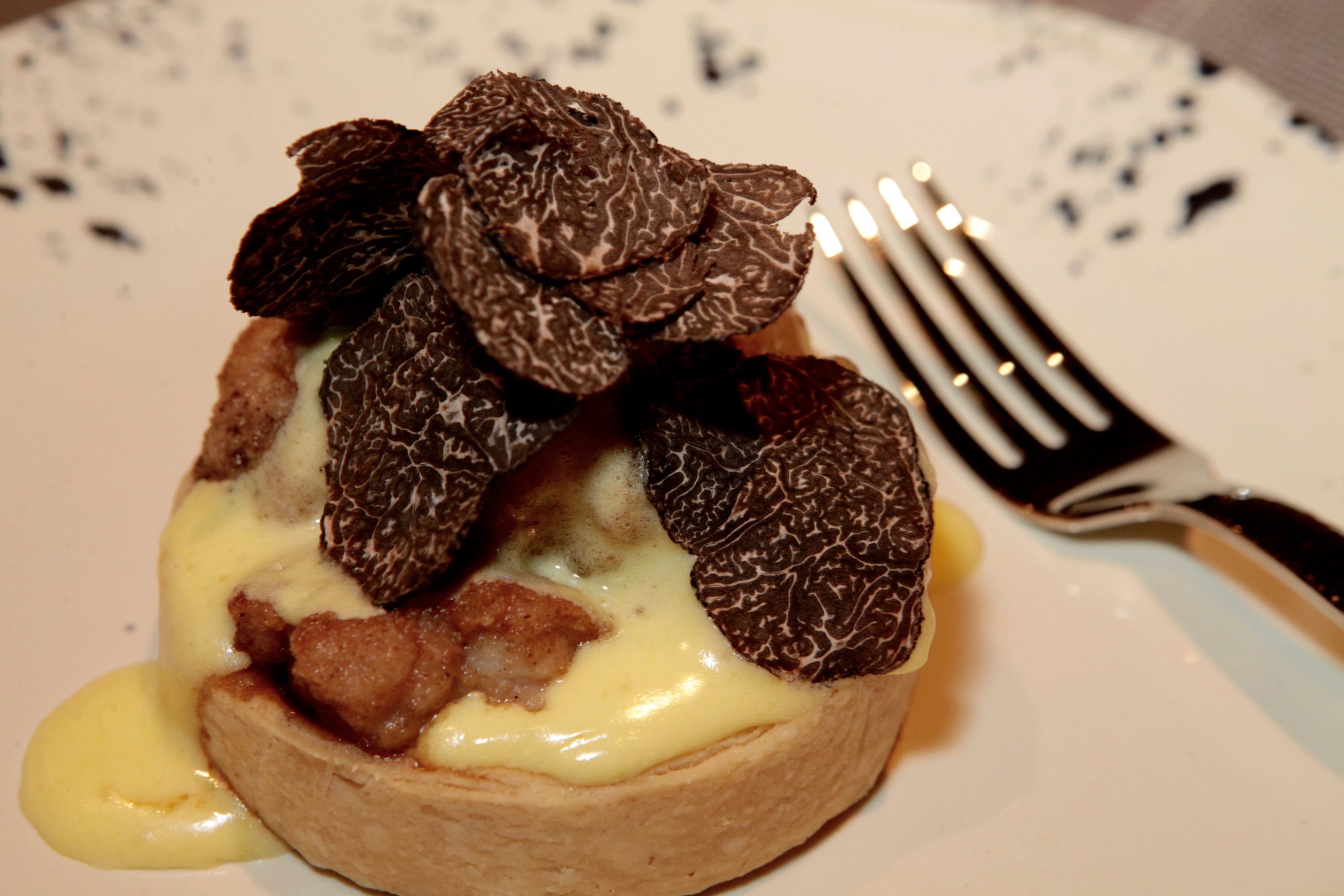 Honeysuckle follows in Vidalia's finer-dining footsteps; prices range from $14 to $21 for appetizers, $29 to $42 for entrees, and $11 for pastry chef T.C. Lumbar's creative desserts. The latter features table-side preparations like a plate of "chocolate textures" that servers drizzle with fruity olive oil. A four-person chef's table sits in the middle of the dining room for tastings, which will launch (along with lunch and brunch) in the coming weeks.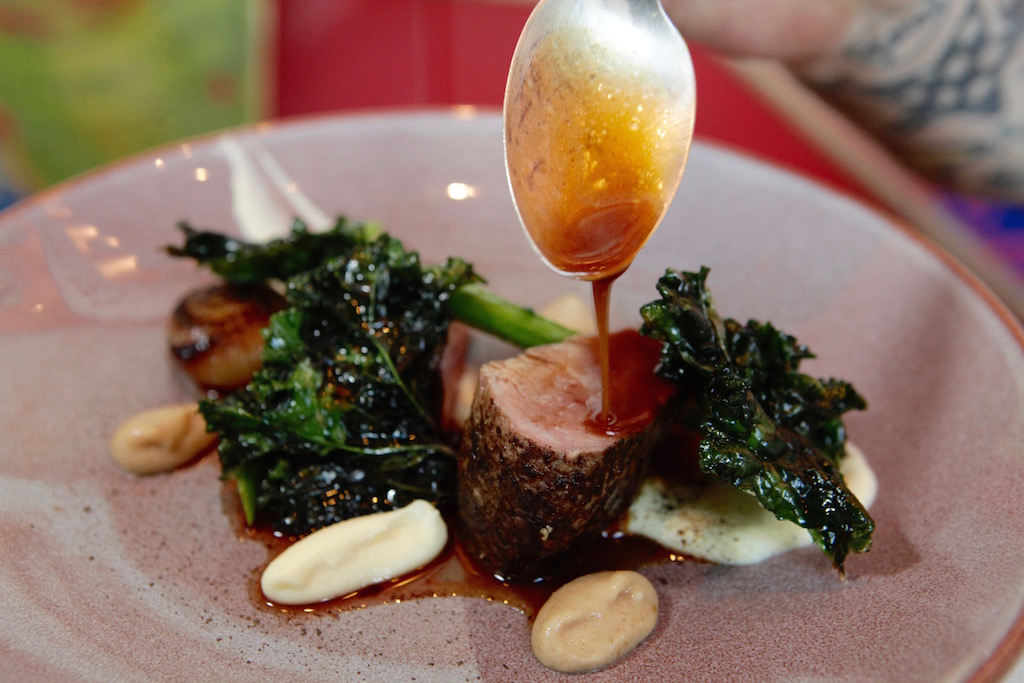 For those looking for a more casual experience, head to the bar area. A concise food menu is served at communal wooden tables, with dishes like a dry-aged burger topped with onion jam and a runny egg. Barman Dustin Alfortish of the former Club 360 in New Orleans is behind the cocktails, which play to Johnson's love of music, particularly hair bands and rock. We like the sound of "Under Pressure" with moonshine, pomegranate, honeysuckle syrup, and sparkling rose. If the chef gets his way, you may dine to the tune of upbeat 80s rock ballads.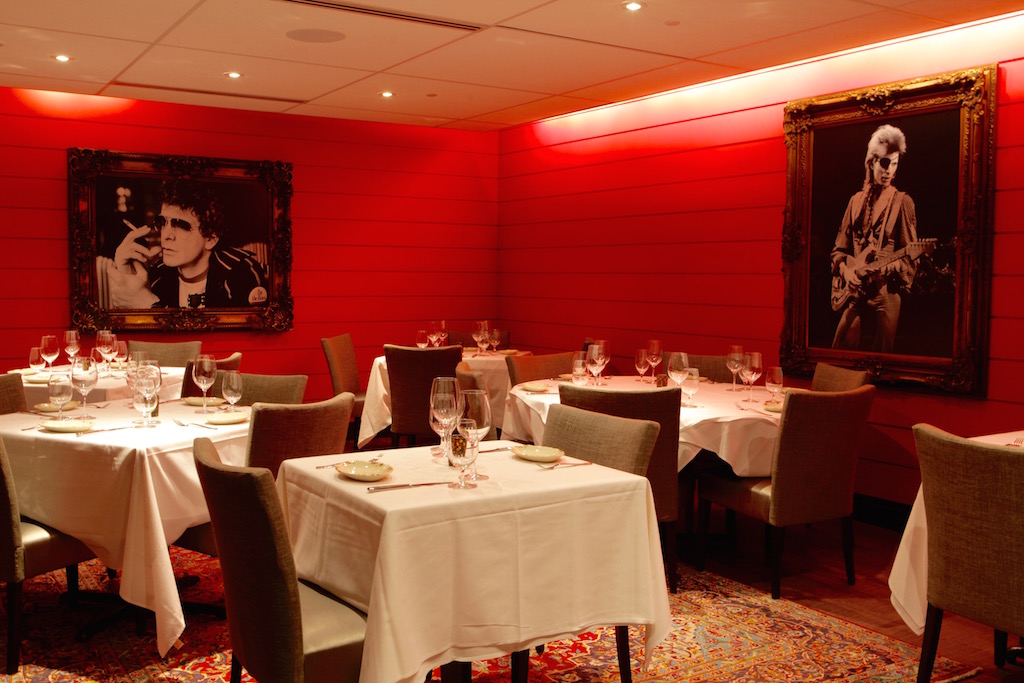 Honeysuckle. 1990 M Street, NW; 202-659-1990. Open Monday through Saturday for dinner, 5 to 10. Lunch and brunch coming soon.