I grew up in Southern China with all sorts of spicy food, so heat plays a key role in my meals. Whenever I visit a new place, I immediately search for local groceries selling hot sauces. Perhaps needless to say, the Walmart near my old apartment in Missouri was a disappointment, with only a few truly hot sauces. When I moved to DC, I discovered that Trader Joe's sells a variety of fiery condiments. They're fairly cheap, and one of them is actually spicy.
After scouring the shelves at the Foggy Bottom Trader Joe's, and tasting them all, here are the best (ranked!).
NO.5  Sriracha Sauce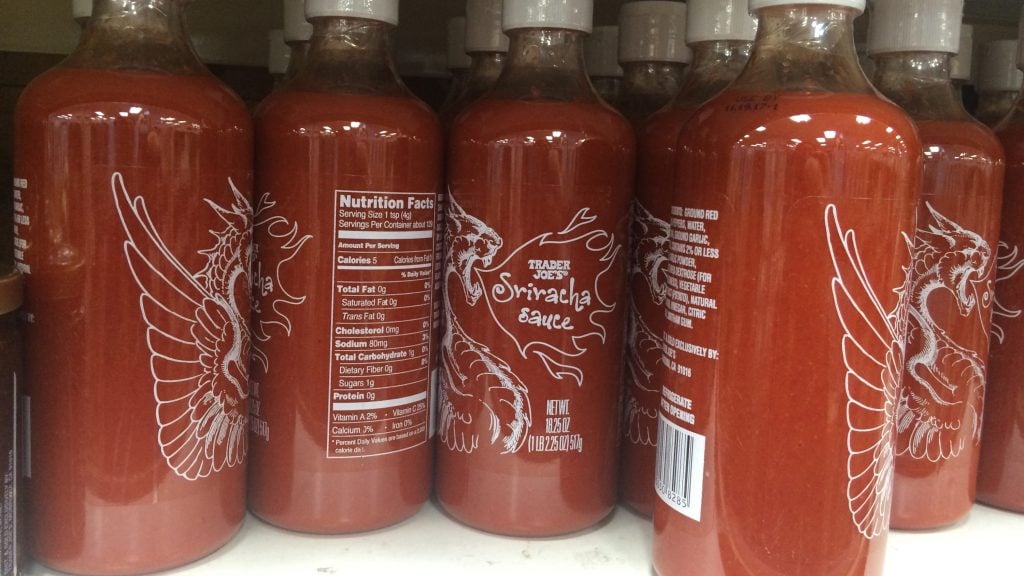 ? Not spicy at all, just tasty
This hot sauce was a total surprise. It's nothing like the ubiquitous "Red Rooster" Sriracha, which is a good thing. Trader Joe's brand doesn't have a strong sour flavor. Instead, spicy, sweet, and acidic notes mingle very well for a balanced sauce. It's a good accompaniment for Asian food like rice and ramen noodles.
NO. 4 Green Dragon Sauce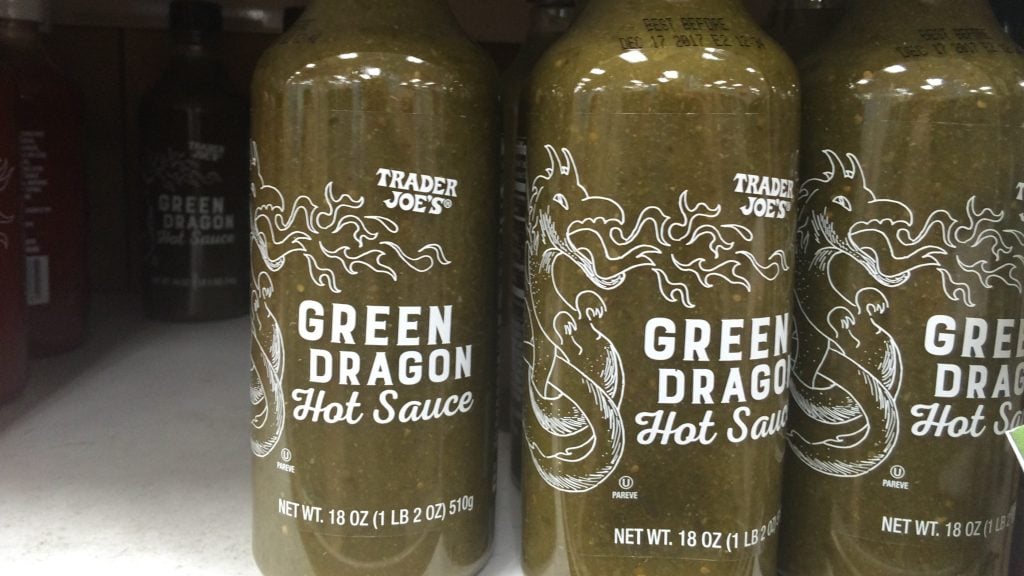 ? A little bit spicy
The packaging for this sauce makes it look like a green version of Sriracha (see above), but the ingredients recall a Mexican salsa verde with tomatillos, jalapeño, garlic, and cilantro (fun fact: it's also kosher!). The heat level is medium-spicy, but fresher than others–almost like chewing just-picked jalapeños and herbs. It's perfect for adding an herbaceous punch to dishes. 
NO. 3 Yuzu Hot Sauce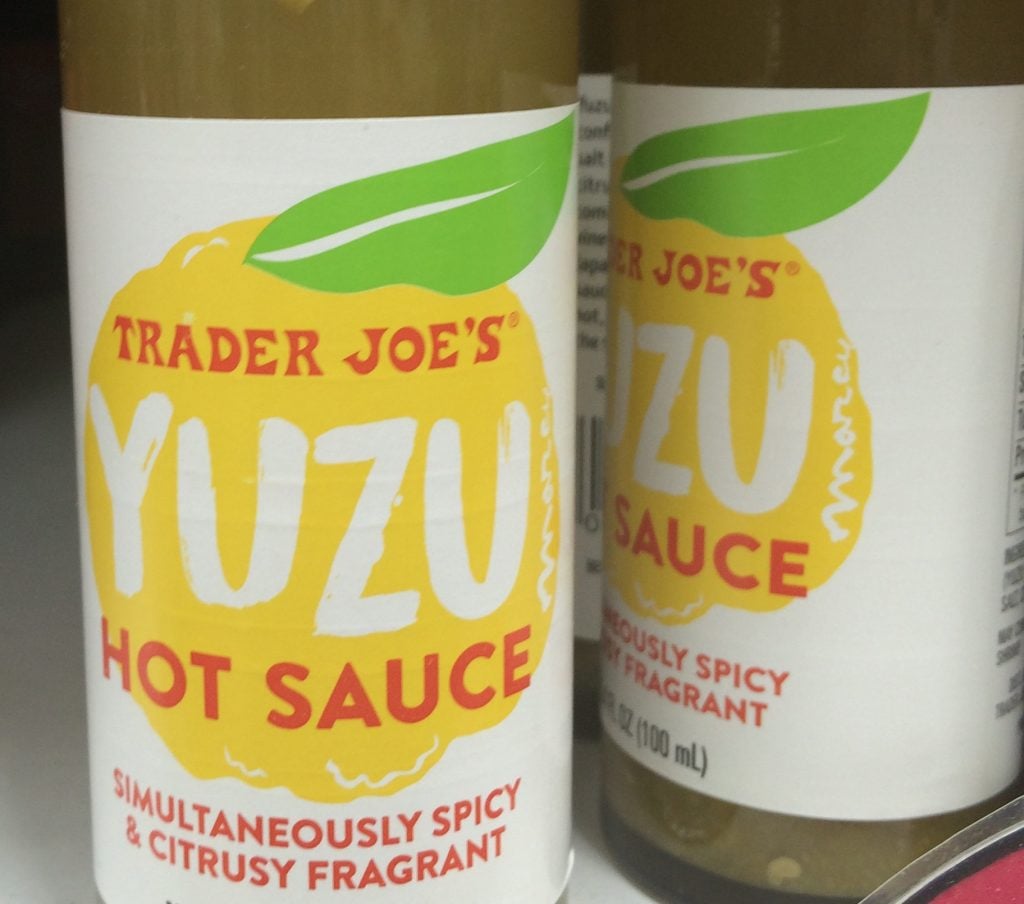 ?? Somewhat spicy
Trendy yuzu (a Japanese citrus) makes its way into Trader Joe's Asian-influenced hot sauce, described as a combination of "sour, hot, salty and sweet." The sour lemon flavor comes on too strong, with a very mild spice. I would match it with seafood, or any dish that needed a lemony kick. 
No. 2 Jalapeño Pepper Hot Sauce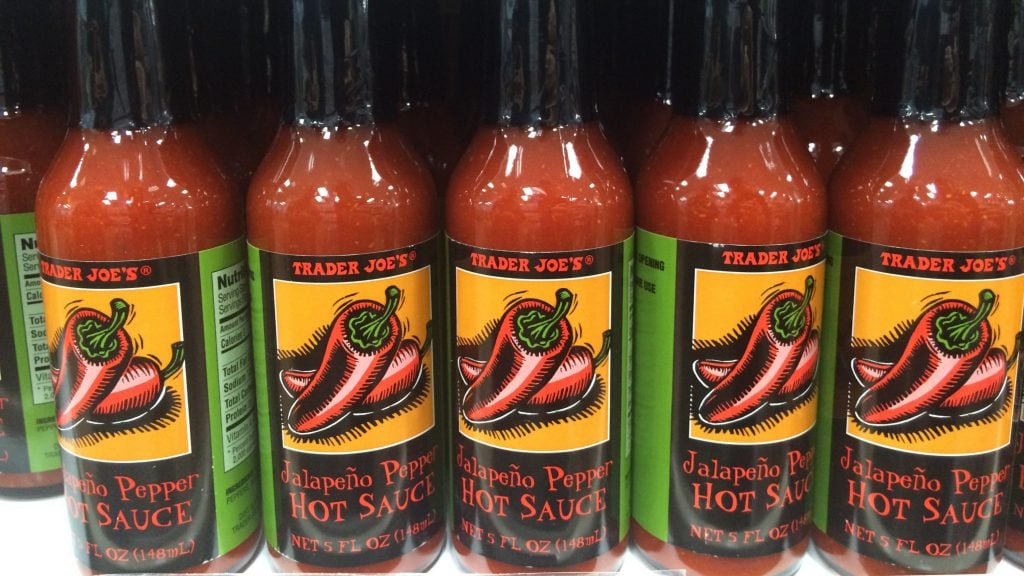 ?? Hot
Trader Joe's Jalapeño Pepper Hot Sauce doesn't have an edge over classic Tabasco, which fans of fiery condiments will likely have. If you are a huge fan of jalapeño—and a vinegary kick—this might be a good choice for you. 
No.1 Habanero Hot Sauce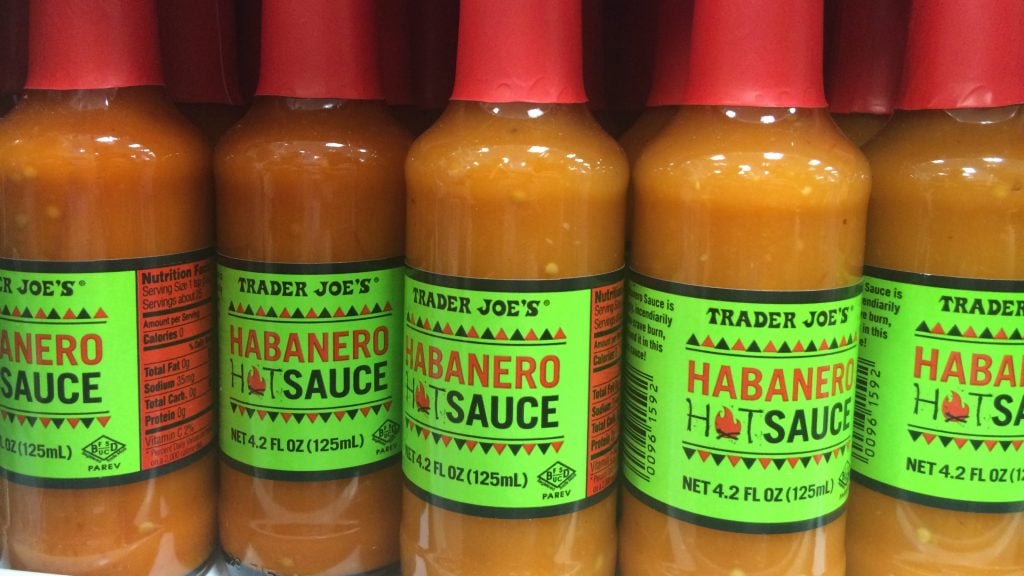 ???? Very hot (but not unbearable)
Get that cup of ice water or milk ready: This is hot. The habanero sauce doesn't burn immediately. Instead, it's one of those snaking burns that curls around your tongue for the long-haul. Sound unpleasant? Not for those who really love a fiery kick, but to everyone else, consider yourself warned.