Washington's Japanese cherry trees are expected to be at peak bloom between March 14-17, the National Park Service announced Wednesday.
To accommodate the early dates, the annual National Cherry Blossom Festival's start date will move up to March 15 from March 20. All dates for planned events will stay the same, said Diana Mayhew, president of the National Cherry Blossom Festival. The celebration commemorates Tokyo's gift of more than 3,000 cherry trees to DC in 1912. At this morning's festival conference, Japanese ambassador Kenichiro Sasae did a Trump impression to articulate the importance of the festival, calling it the world's "biggest, greatest, most fun" celebration of Japan's relationship with the US—complete with Trumpian hand gestures. This year's festival highlights include a March 25 opening ceremony at the Warner Theatre, the Blossom Kite Festival on April 1 on the grounds of the Washington Monument, and a fireworks display on the Southwest Waterfront on April 15.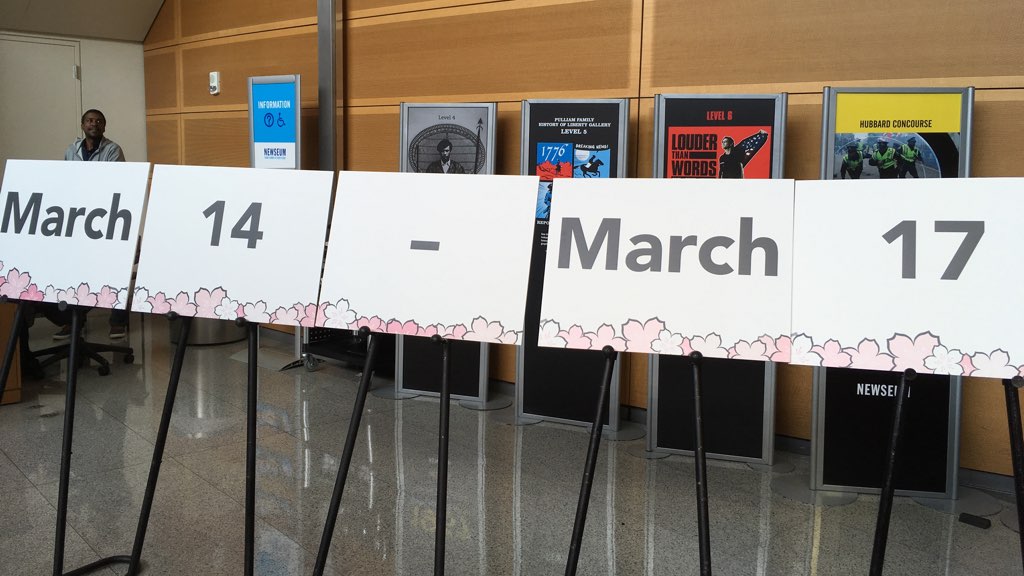 According to the National Park Service, the average peak bloom date is April 4, though the agency says it's hard to give an accurate prediction more than 10 days out from peak bloom. Blooming periods can last up to 14 days, but weather is a big factor. Unseasonably warm weather can move up the peak-bloom date by several weeks. Last year's peak bloom was originally expected to begin March 31, but was pushed up to March 18 after a string of near-record high temperatures, before finally settling in on March 23 after a cold snap.
The earliest bloom on record happened in 1990, when the cherry blossoms peaked on March 15; the latest peak-bloom date came in 1958, when blossom-lovers had to wait until April 18.
Unlike past Cherry Blossom Festivals, the month won't be completely free of scheduled track work on Metro. The latest phase of the transit agency's SafeTrack initiative is scheduled to run from March 4 to April 9 on a segment of track in Alexandria.