What makes a place to work great?
While the 50 winners named here are very different—each with its own culture, type of work, and benefits—they're also, in many ways, very much alike.
The best employers offer a sane work/life balance, often allowing telecommuting and flexible schedules. They also give their staffs the autonomy and trust to do their jobs; meaningful and interesting work; a collegial environment; chances to learn and grow; and good pay and benefits.
We know that these 50 companies and nonprofits offer all that, because we asked the people who work there.
To put together our list, we first released an application that any organization could fill out, promoting it on our website, on social media, and through the Greater Washington Board of Trade. The application asked about such measures as employee benefits, telecommuting policies, and staff turnover.
Next, we surveyed a representative sampling of employees at each workplace, asking them to rate such things as how supportive their managers are and how happy they are with the health-care plan. Although we looked at other criteria as well, including how much an organization gives back to the community, employee scores counted most—because while a firm's perks may look impressive on paper, they mean nothing if people there aren't happy.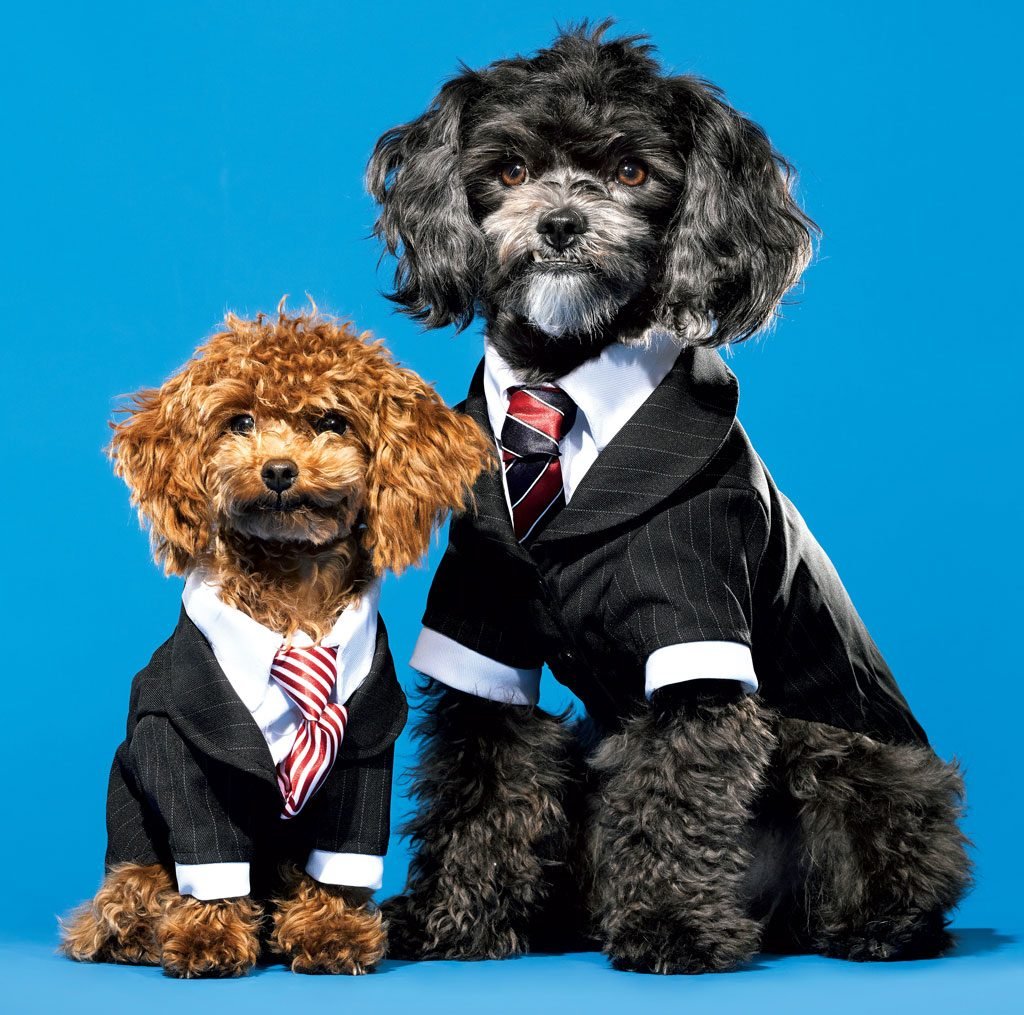 Once the survey data was in, it was analyzed by Leora Lawton of TechSociety Research in California, who also designed the survey. We compared like with like: small workplaces against other small workplaces, information-technology firms against other IT firms, nonprofits against other nonprofits, and so on. In all, we sifted through more than 8,000 employee surveys. The nearly 200 employers these represented were a self-selecting lot: You don't go through this process if you don't believe you're a great place to work.
Omission from the list doesn't mean an employer isn't good. Many companies don't apply—including such local giants as Navy Federal Credit Union, Capital One, Arnold & Porter, Mars, Marriott International, and Hilton Worldwide, all of which were named to Fortune's most recent "100 Best Companies to Work For" list. Often, that's because they don't want to subject their staffs to yet another survey. (Which, in our view, counts for a lot.)
Still, there are many other great places to be employed in this region, starting with these 50. Many of our winning firms come from two sectors that have been doing very well in recent years—IT and finance. But the roster features workplaces of all stripes, including a historic landmark, a name familiar to every car buyer, and a floral start-up.
Best of all, almost every one of our winners is growing—and hiring.
See where Washington's best companies and organizations are on the map. Click on the icons to learn more about each place to work—or, click the business names below to jump to each company's description. 
This Georgetown architecture and design firm—38 and 77 are the District's latitude and longitude—does residential, hotel, and restaurant projects, including Momofuku CCDC and Glen's Garden Market. Interiors aren't all they build: Each employee crafts three-, six-, and 12-month goals. Very much a team, they work in an open office and enjoy free beer on tap, and many jog together twice a week.
Reston
75 employees
While AnaVation is a young information-technology and analytics company—established in 2013—most of its founders have a decade, if not two, of business or IT experience. The result is management that, employees say, knows how to motivate and lead. AnaVators get together for team-building events such as go-carting and laser tag. What they really prize is the ability to flex their schedules over the month. Perk: New-employee referral bonuses of $5,000 to $10,000.
Rockville
105 employees
Staff at this mortgage company like helping people buy homes. In turn, the company—which has six branches, including a headquarters in Rockville—makes workers feel at home. And by "feel at home," we mean well fed. Free lunches are provided a few times a month, and a "chief experience officer" surprises staff with treats for food "holidays" such as National Coffee Ice Cream Day and National Beer Lover's Day. Other feel-good benefits: quarterly outings such as sailing trips, a 10-percent 401(k) match, and more than 30 volunteer events a year that employees can join. Perk: $100 "space-beautification allowance."
Annapolis Junction
66 employees
A lot of technology firms equip employee lounges with video games, foosball, and a beer fridge. At Asymmetrik, the room also features a kids' area for when parents need to bring in a child. The focus on work/life balance—including generous flexibility—is one reason employees feel valued. Nice benefits don't hurt: Staffers receive fully paid health-care premiums, quarterly bonuses, and great pay. Perk: Profit sharing that deposits an amount equal to 15 percent of salary into each employee's 401(k).
Reston
86 employees
At a company developing telemedicine—its specialty carts connect patients with nurses and doctors via video feed—it's no surprise that managers are fine if employees work remotely and are simply available via videoconference. This flexibility, as well as the mission to promote greater access to medical care, keeps employees happy. Quarterly employee awards, respected management, an annual paintball outing, and weekly "Fat Friday" treats are appreciated, too. Perk: Unlimited vacation.
Falls Church
220 employees
One of this management consultancy's biggest projects is helping the Department of Defense implement an electronic medical-records database for its nearly 10 million beneficiaries. Employees on that project say the mission—trying to improve health care for those who serve—motivates them. Company leaders take care of their own with a generous health-care plan, yearly bonuses, and events such as family day at Nationals Park. They also give back: An annual golf tourney has raised more than $350,000 for Fisher House Foundation, which supports families of wounded soldiers. Perk: $1,000 toward the closing costs of a new house, $500 for a new apartment lease.
Bethesda and Easton
34 employees
At 2:30 every weekday, chimes sound in Bridgewater's offices: Guided meditation is about to begin in the conference room. Meditation may seem odd for a wealth-management advisory, but the 20-year-old firm also sets aside one day every other month to talk about the culture and "conscious leadership" (employee appreciation, not criticism). CEO Ron Rubin shows appreciation in many ways: a 401(k) contribution of 7 percent of salary, up to $150 monthly for Metro or parking, and a health-savings-account deposit of either $600 or $750 annually. Perk: Free classes at SoulCycle and Down Dog Yoga, as well as a $25 monthly fitness reimbursement.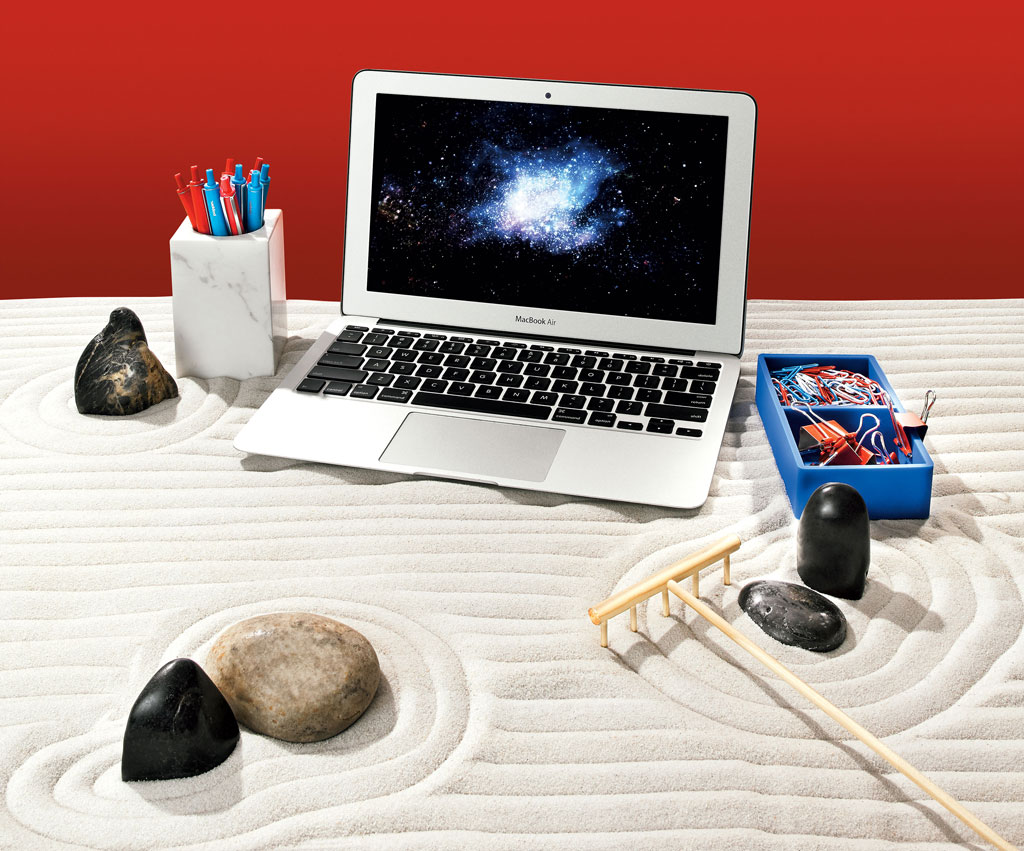 Silver Spring
44 employees
If what millennials want in today's offices is the ability to work in different settings, not just at desks, they can find a home at this digital-design and web-development agency. There are standing desks, an exercise bike with a laptop holder, sofas, and yoga balls—even scooters to zip around the office. Also to spark creativity: an espresso machine, free beer, and $1,500 a year for each employee to use toward education and professional development. Perk: Condensed work weeks for all, with every other Friday off.
Reston
700 employees
Twice a day, a group of CapTechers gather for a push-up and plank-off challenge. That's not the only way employees at this Richmond-based firm test themselves. The IT management consultancy—which counts 11 of the Fortune 50 as clients—offers lots of chances for career growth, including mentoring programs, certification study groups, and a Shark Tank contest. Yet, staffers say, the culture isn't cutthroat but supportive, with low stress and great work/life balance—a place where they can flourish. The firm has benefited, too: It's expanded from two locations to 11 in eight years. Perk: Up to $10,000 a year in tuition reimbursement.
Centreville
714 employees
Carfax's signature product—vehicle-history reports for buyers and sellers of used cars—is about transparency. That openness extends to how it treats employees, both figuratively (with company updates from the president) to literally (some open floor plans and an indoor park with swings and a coffee bar). A competitive bunch, they've got a putting green and a shufflepuck table, plus teams for games such as dodge ball. Not all the play is hard—calmer activities include jigsaw puzzles, and dogs are welcome. Perk: Free lunch every Friday, with raffles for gift cards and other prizes.

Tysons
42 employees
Barron's has ranked owner Stephan Cassaday as the top financial adviser in Virginia and one of the top 100 in the nation. The firm—which has doubled in size in the past decade—shares the wealth: Everyone is paid a percentage of the gross revenue and participates in profit sharing; gym memberships are reimbursed; and charitable donations are matched 200 percent. They also enjoy quarterly massages and spa days, plus such outings as golf, Wolf Trap shows, and winery tours. Perk: Tax-free child-care assistance of up to $5,000 a year.
Southwest DC
46 employees
Instead of a holiday party, Cobec takes staff and their families to Wintergreen Resort in Virginia for a long weekend of skiing, game nights, and other team-building. Not that they don't love parties: The summer picnic is an all-day-and-evening bash with bounce houses, a taco truck, a band, fireworks, and more. These and other outings create a strong team feel at this management consultancy, whose primary client is the Federal Aviation Administration. Perk: Everyone can work from home on Fridays.

Downtown DC
22 employees
Trying to improve public education is no easy feat. This nonprofit believes that when states track specific data on student achievement, the move can spur change. "I love knowing that my work has a direct impact on improving the lives of children," says Yasmin Fallahkhair. Other reasons staffers love their jobs: a new workspace with a big kitchen and private offices for all, monthly staff events such as bowling and pumpkin painting, three days of volunteer leave a year, and ample flexibility. Perk: A 401(k) contribution of 6 percent of salary, plus an additional 3-percent match.
Manassas and Reston
32 employees
DataSync provides IT for federal intelligence agencies, but it doesn't take much spycraft to see why employees are happy. Among the benefits: 25 vacation days, paid health-care premiums, equity in the company, and a 401(k) contribution of at least 6 percent of an employee's salary. Gifts are frequently handed out, whether at quarterly meetings (Beats, iPad Minis) or random holidays (lottery tickets on St. Patrick's Day). Perk: A $5,000 bonus for five years of service, $10,000 for ten years.
Reston
37 employees
As a federal contractor working on matters of cybersecurity and counterterrorism, Data Works is one of many local outfits competing for IT specialists with security clearances. The firm attracts and keeps them not only with interesting work but also with enviable benefits, including generous pay, a 401(k) contribution equal to 10 percent of salary, paid health-care premiums, monthly $50 reimbursements for both cell-phone and fitness costs, and 20 days of vacation. Perk: A $2,000 technology reimbursement every other year.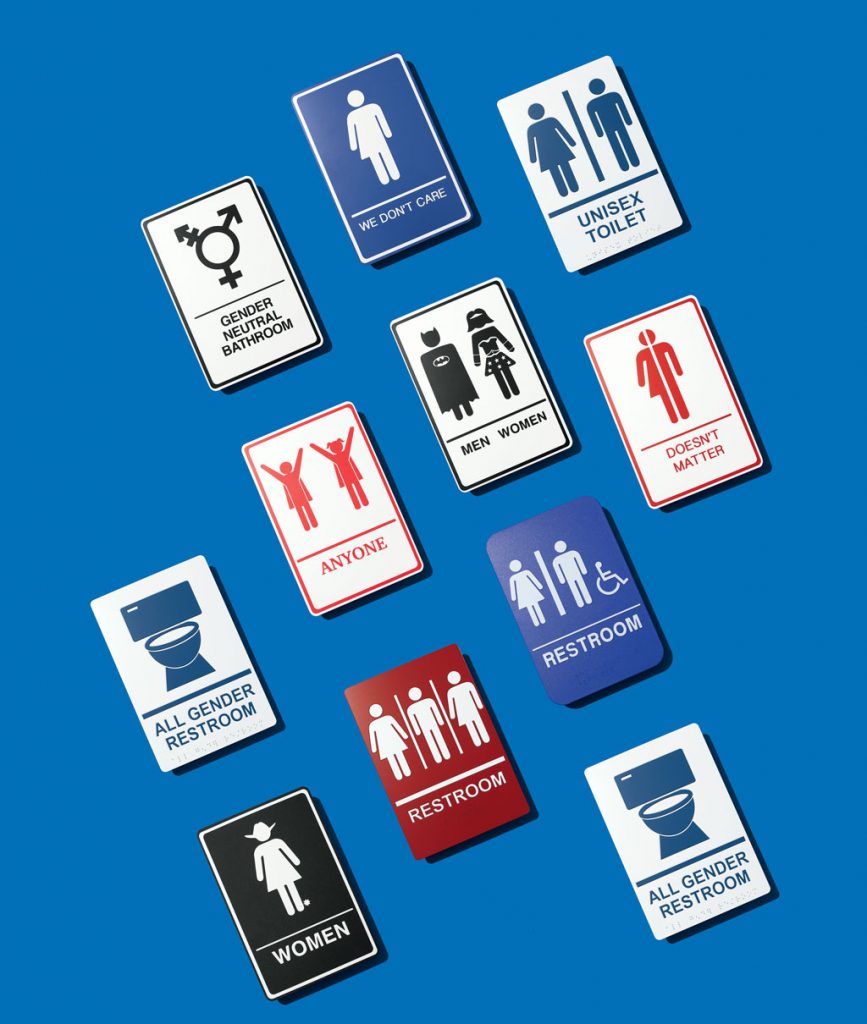 Arlington
150 employees
Employees are happiest anywhere when they feel they have a say in a company's direction. Thanks to stock options and grants, DAC is employee-owned, giving everyone not only a stake but also a say. DAC, which also has an office in Alexandria, provides analytical solutions to the Department of Defense, and workers are proud to support the military. To support its own staff, it provides profit sharing, spot bonuses ranging from $250 to $1,500, mass-transit reimbursement of up to $120 a month, free long-term-care insurance, and 25 days of paid time off. Perk: A "leave buy-back" program that, at year's end, often pays for some leftover vacation days.
This Arlington company is in the business of "knowledge and information management"—for example, it helped the National Park Service launch an online learning portal for park rangers. It hosts biweekly knowledge-sharing sessions for its own staff, and employees love the focus on growth. Fun perk: $3,000 reimbursement for buying a hybrid vehicle.
Arlington
2,412 employees
Evolent's goal is to make health care better and more affordable, so it stands to reason the company would pay attention to its own staff's well-being. Benefits include healthy snacks, an office gym, treadmill and standing desks, five weeks of paid time off, massages and yoga on wellness days, an outdoor terrace, and 11 weeks of paid maternity leave and four weeks' paid paternity leave. Employees—who get individual career-development plans and lots of trust to work remotely—also are excited by work they call meaningful. Perk: Four-week paid sabbatical every fifth year.
Georgetown
164 employees
This online retailer is all about making custom framing more convenient and affordable. Consumers seem to love the product—the company has grown from 20 employees in 2014 to 164 today. Staffers enjoy not only building frames to show off someone's treasured photo or art but also building an innovative company. It's a supportive environment, even physically: The homey and stylish corporate office looks like a West Elm catalog. It's not all work—employees go on group outings to places such as SoulCycle, some enjoy unlimited vacation, and there's a weekly Friday happy hour. Perk: Free lunch three days a week for workers at the company's production studio in Maryland.
At this wealth-management firm in Tysons, owner Barry Glassman shares the company's good fortune: Staff get unlimited vacation, quarterly bonuses, paid health-care premiums, and even paid honeymoons. Lunch is free every Friday, and free all week whenever a new client is signed. On quarterly "thinking days," employees are told to stay away from the office, expense a new lunch spot, and think about ways to improve the client experience.
Coworkers here don't eat lunch at their desks if they can help it—instead, they dine together in the office. Collaboration is essential at GEG, a strategic-communications and public-affairs agency in DC that takes on interesting clients dealing with high-tech issues such as cybersecurity and broadband access.
Southeast DC
604 employees
The staff likes the mission here—providing engineering and logistics support to the US Navy and Coast Guard. What really floats their boat: the "Great Green Fleet" project, helping identify energy-conservation technologies. This woman-owned contractor has grown significantly since its 1998 founding, but few jump ship—turnover was less than 5 percent last year—because not only are employees regularly developed and promoted, but the family feel has remained. Sports fans love it here: The office, across from Nationals Park, has an active fantasy-football team. Perk: Regular raffles for Nats, Redskins, Wizards, Capitals, and D.C. United tickets.
Downtown DC
74 employees
A rare lack of a billable-hours quota helps keep the atmosphere relaxed at this boutique law firm, whose major practice area is advising telecom and technology companies. On any day, half of the staff eats lunch together—from partners on down—sometimes with one person presenting a topic he or she knows well, whether car-repair basics or the history of fencing. The week ends when a gong signals happy hour. In its 19 years, not one lawyer has left for another area law firm. Maybe it's the unlimited time off for exempt employees and the 401(k) contribution equal to 9 percent of an employee's salary. Or is it the coffee choices—including Nespresso, French press, and pour-over?Perk: Primary-caregiver leave of up to 17 weeks.

back to top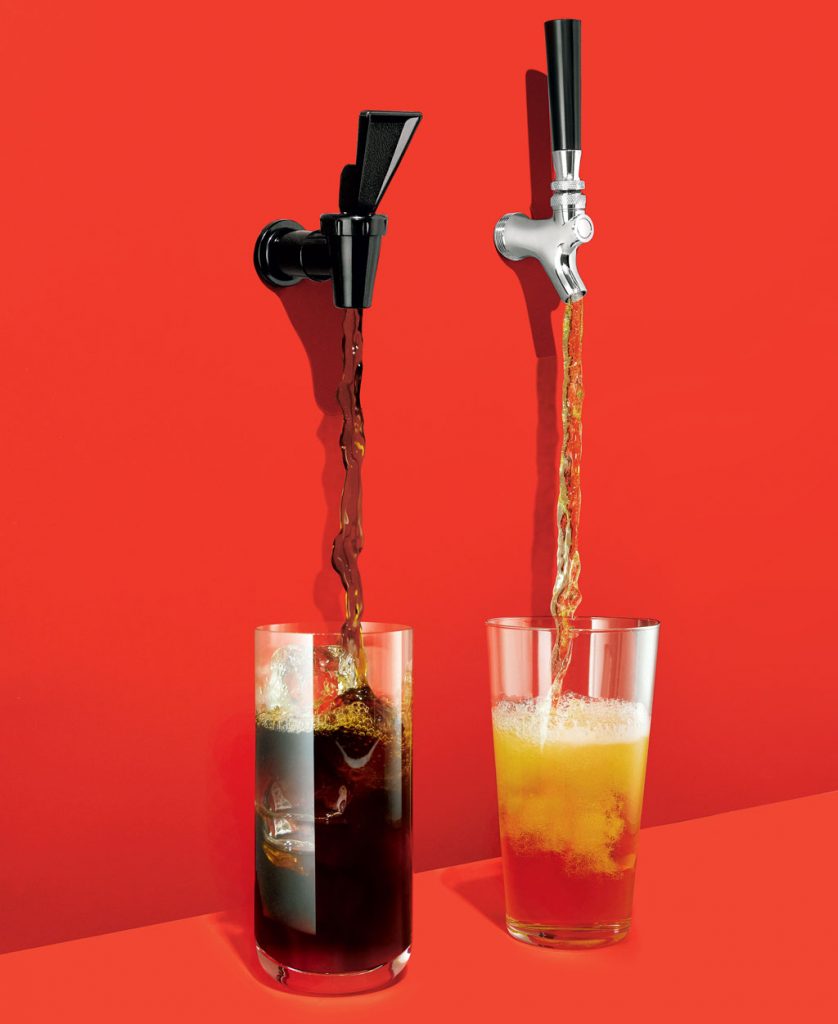 Downtown DC
103 employees
It could be stressful to think about national security and emergency preparedness all the time—this government contractor counts the Federal Emergency Management Agency and the Department of Homeland Security among its clients—but the young staff like doing work they feel matters. Besides, they can blow off steam at the foosball table or at Friday-afternoon happy hours, which often include board games. What is stressed: career growth, giving back—there's a philanthropy committee—and a healthy work/life balance: Most people leave by 5, and everyone gets 20 days of paid time off. Perk: Six weeks of paid maternity/paternity leave.
Downtown DC
23 employees
Every hire at this 2½-year-old firm has been an employee referral. It's easy to see why staffers would want friends to work there: The IT consultancy gives everyone a say in the firm's business and lets staff work on the projects they're most excited about. Although small, Ignyte offers such big benefits as 20 days of paid time off and paid health-care premiums. Perk: Any employee who moves to an economically underdeveloped neighborhood such as Bloomingdale in DC or Bailey's Crossroads in Virginia gets a one-time relocation bonus of $3,000.
Manassas
89 employees
InCadence's technology, including biometric and identity-management software, aims to keep soldiers safe. The staff benefits from that culture of caring, too: Employees say they get lots of praise and support from management. There's an employee-appreciation week every year, care packages for off-site staff, up to $60 a month in gym reimbursement, and quarterly lunches with managers. Perk: Free salad lunches three days a week.
Rockville
21 employees
When two-thirds of an office consists of happy working moms, it's a good bet the organization offers great flexibility. That's the case with IMC, a wholesaler providing insurance products to insurance agents. Workers are told to put family first, but they also view one another as family. That attitude is no doubt fueled by staff longevity (the average tenure is six years) and low turnover (last year: zero). Leadership further ensures staff happiness with fully paid health care, great pay, and healthy snacks. Perk: Social events that include holiday potlucks, wine-and-painting nights, and a trip to a haunted forest every October.
Chantilly
766 employees
The engineers and analysts at IAI take on technically challenging projects, including defense systems and weather satellites, that make them feel they're contributing to the nation's security. The employee-owners—there's a stock ownership plan—say they're not micromanaged, that IAI has a terrific small-company feel despite its size, and that there's a healthy work/life balance, with the ability to flex hours during the month. Perk: A contribution of up to 10 percent of salary in an employee's 401(k).
Reston
45 employees
Internet advertising is a growing business, and Intermarkets—which has created a niche selling for conservative websites such as AnnCoulter.com and the Drudge Report—has seen revenues increase by 44 percent in three years, landing it on the Inc. 5000 list of fastest-growing companies. The firm shares the wealth: Staffers enjoy paid health-care premiums for themselves and their families, a week off at Thanksgiving and up to two at Christmas, and staff outings to such places as Topgolf and local wineries. Perk: Quarterly bonuses averaging 10 to 15 percent of salary.
Reston
333 employees
In 2012, this IT-solutions company set an ambitious goal: to grow ten times its size in ten years. Less than five years in, KPS has surged from $40 million in revenue to $120 million–plus and has more than tripled its workforce. Expansion like that could cause growing pains, but employees say leaders are still accessible and supportive—in ways small (handwritten birthday cards from the CEO) and big (fully paid health-care premiums and gym memberships). Colleagues feel like family—one that appreciates friendly competition, including an annual mini-golf tournament plus cornhole and Wii challenges in the Margaritaville-inspired break room. Perk: Thanks to a cash-balance pension plan, profit sharing, and a 401(k) match, employees who contribute at least 5 percent of salary into the 401(k) can save an amount up to 16 percent of salary.
Rockville
60 employees
This independent insurance agency uses the larger 166-year-old brand, giving it access to MassMutual products and incentive trips, but employees say it feels like a small shop—a family, even, in which birthdays are celebrated with flowers and cake. Many have been together a long time—the average tenure is nine years—and they root for one another's success and socialize together. While they take pride in helping clients with their own financial well-being, they do well themselves: Most of those we surveyed are completely satisfied with their pay. Perk: Incentive trips to locales such as Scotland, London, and Greece.
Downtown DC
33 employees
Workers at this staffing agency love placing people into jobs. For many, that's motivation enough, but it's not the only reward. A "culture care committee" brings in massage therapists and manicurists, cooks waffle breakfasts, and organizes boat trips. There are two incentive trips a year, to Las Vegas and the Caribbean; a yearly awards dinner at the Palm; and a monthly contest in which a team can win $500 to leave early on a Friday and spend time together. Staffers celebrate so frequently that there are 40 Champagne flutes in the kitchen. Perk: One-month paid sabbatical after every six years of employment.
Alexandria
319 employees
Staffers—they refer to themselves as "Fools"—are invested in their mission of helping consumers make informed financial decisions, by producing newsletters, podcasts, a website, and more. The company, in turn, invests in them. Fools are given autonomy to do their jobs and to set their own schedules, and enviable pluses include unlimited vacation, free on-site fitness and yoga classes, employee events such as Cake Day and puppy visits, and $1,000 to buy stocks. "Get to know a Fool" gift cards help coworkers bond over Starbucks outings. Perk: Every month, one employee is randomly chosen to take a mandatory two-week vacation—and has company e-mail taken off his or her phone.
Befitting its name, Nest's DC headquarters is homey, with wood floors, an herb-and-vegetable garden, and overstuffed sofas where the office dogs, Mr. Shaggy and Jackson, nap. (A dove coos away in its cage.) This boutique property-management firm's perks are just as cozy: unlimited vacation, profit sharing, and an annual $250 transportation benefit. Paid health-care premiums include pet insurance.
Annapolis Junction
134 employees
Next Century was established in response to 9/11. The founders believed information that could have prevented the terrorist attacks was out there—and were determined to develop software to protect the nation in the future. (One eventual product analyzes large reams of data.) Employees love this mission to save lives and are proud of efforts that also address disaster recovery and human trafficking. To care for its own, Next Century offers fully paid health care, $25 a month for meeting wellness measures, a contribution equal to 6 percent of pay into each 401(k), and all-hands meetings every other month to share company information. Perk: An employee who waives the health-care plan receives an extra $3,000 a year.
McLean
721 employees
There are no core hours at this advanced-analytics firm: Many employees can set their schedules and work from home at least once a week. When they do come in, shorts and sandals aren't frowned upon. The casual tenor belies the serious work. Novetta—whose seven offices include ones in Columbia and Springfield—helps federal intelligence and national-security agencies make sense of big data. Employee benefits are serious, too: a 401(k) contribution of up to 10 percent of salary, fully paid health care, and a leadership-development program. Well, not all the perks are serious—staff activities include "coffee breaks" with good brew and bagels, movie nights, and tech-trivia night. Perk: 25 to 35 days of paid time off.
Northwest DC
20 employees
Callie Hawkins grew up in a family that included a minister and a social worker, and she longed to do work that could also make a difference. She says she found that opportunity at Lincoln's cottage, which served as the President's summer retreat. "We use Lincoln's ideas on freedom, unity, and justice as a way to open up visitors' minds to their own responsibilities on these issues today," says Hawkins, the associate director for programs. "It's incredible when you hear second-graders engaged in thoughtful dialogue about what they can do to make their school a better place." Staff are given constant opportunities to open their own minds, too, including outings to other historic sites. Perk:250 acres of grounds to stroll on.
Alexandria
250 employees
Rand builds things, and that includes employees. The commercial general contractor—whose clients have included the Washington Post, Amazon, and the Kennedy Center—hands out promotions twice annually. With an average tenure of seven years, many employees have risen through the ranks. People stay because of the supportive, collaborative environment. Also laying a strong foundation: perks that include a $500 gift for new parents and newlyweds, subsidized catered lunches four days a week, and snacks such as fresh fruit, waffles, and beef jerky. Perk: Superintendents celebrating ten years are given an extra week of vacation and sent on a Caribbean cruise.
Chevy Chase
80,000 employees
This Minneapolis-based financial giant has 121 area employees—in eight offices including the Chevy Chase regional headquarters—and they love having the feel of a small firm but the resources of the larger parent company. Staffers appreciate RBC's emphasis on giving back; locally, employees donated nearly $40,000 to Paws for Vets, which trains companion dogs and cats for veterans. Many employees have stayed for decades—one has been there 50 years, and 15 more have been there 30-plus—and they get together for Nationals games, holiday potlucks, and happy hours (in the DC office, on a rooftop overlooking the White House). Perk: A 401(k) match of up to 6 percent of pay.
Reston
42 employees
All employees at this software and engineering firm get stock options and are there-fore treated like own-ers. They say their ideas are listened to, they're given autonomy to do their jobs, and management is transparent about business. Generous benefits start with pay—everyone who took our survey was "completely satisfied" with his or her compensation, which includes semiannual performance bonuses. Other benefits: paid health care, up to five weeks of vacation, a $600 wellness allowance, a $600 allowance for cellular or internet service, and a 401(k) contribution equal to 10 percent of pay. It's not all work—staff get-togethers have included crab feasts and "zombie runs." Perk: A "hacker lab" with virtual-reality goggles and a 3-D printer.
Alexandria
24 employees
Once a month, Neil Welsh, Silverback's president, gathers his young staff for a company update. Monthly all-hands meetings aren't unusual at businesses, but this is—each meeting starts with a rock-paper-scissors competition. (The winner gets a $250 gift card.) Why? To get everyone fired up, Welsh says. It's working: The digital-marketing firm—which manages SEO and AdWords campaigns for such clients as Strayer University and PenFed—has been on the Inc. 5000 list of fastest-growing companies the past two years. Employee growth is encouraged, and staffers frequently take trips to places like Florida and California for Google training. Perk: A $50 birthday gift card.
McLean
2,703 employees
"Splunkers" get three days off for July 4—not counted toward paid time off. They cite that as an example, along with liberal telecommuting and a week off at Christmas, of this tech firm's emphasis on work/life balance. Headquartered in San Francisco, with a 234-person office in Tysons, Splunk offers data analysis that promises to make such clients as Coca-Cola and Zillow more efficient and secure. Employees say Splunk's tremendous growth—revenues were up by 48 percent last year—makes for a fun, energetic atmosphere. Free espresso, beer on tap, and incentive trips to locales including Bali, Croatia, and Italy don't hurt. Perk: Free lunch every Monday and free breakfast every Friday.
Ashburn
52 employees
Watching a dancer blossom—whether a little girl first learning ballet or a professional mastering a particular move—is fulfilling, say the teachers and choreographers at Studio Bleu. It's not the only pleasure of working at the studio, which also offers lessons in acting, voice, acrobatics, and piano. Owner Kimberly Rishi is supportive and positive, doling out not just spot bonuses and unlimited vacation but also creative freedom. Lunches and dinners are catered several times a week, and the kitchen is always stocked. "Our owner is like a mom to us," says dance teacher Jesse Lloyd. "There are too many instances to name when we have been rewarded and recognized besides a paycheck." Perk: Free massages every few months.
Falls Church
91 employees
From day one at this management consultancy, employees have been allowed to work from home when necessary. It's part of CEO Hany Malik's goal to foster a culture of "great minds and great hearts." Employees say they're also given constant encouragement to learn and take on new challenges. That's easy, because they like the work—which might support agencies that feed children or an FDA program to protect America's blood supply. Other rewards include spot bonuses that can range up to $2,500 and a $300 annual wellness reimbursement. Perk: 27 days of paid time off after just four years.
Fairfax
23 employees
Every other month at this IT firm, the office shuts for a half day so the staff can brush up on the latest technology, then adjourn for happy hour. Employees love this emphasis on constant learning, as well as the work: Their data analytics have enabled the SEC to detect insider trading and helped Amtrak better track customer experiences. At this exceedingly flat organization with few managers, people are self-driven. Not that CEO Jim Hadley doesn't offer motivation—there's fully paid health care and opportunities to cross-train across specialties. Perk: A one-on-one, annual review dinner at the restaurant of the employee's choice.
Chantilly
97 employees
This software and engineering firm—which works primarily with the intelligence community and Defense Department—has an innovative benefits package. The employee-owned firm goes beyond a cafeteria plan: It allows staffers to allocate not only health-care dollars but also paid time off, giving them cash back for unused compensation. Other popular benefits: free breakfast every Wednesday, paid training for industry certifications, and premium seats to Nationals and Capitals games, including food, drink, and parking. Turnover last year was less than 3 percent. Perk: Profit sharing equal to 17 percent of pay deposited into an employee's 401(k).
Downtown DC
82 employees
While the staff at this floral start-up love that their work spreads joy, that's not all that pleases them. They appreciate the culture of risk-taking and innovation—unlike many florists, UrbanStems offers delivery usually within an hour, affordable arrangements, and easy, preview-what-you'll-get online ordering. More to like: unlimited vacation for some, cold-brew coffee on tap, complimentary beer and wine, and, naturally, free flowers. Perk: A $500 "happiness fund" catered to each employee's interest—a yoga lover might receive a credit to a local studio, while a foodie gets money to dine out.
Reston
77 employees
Employees who earn "VideoBucks" for going above and beyond can redeem them for such prizes as having the CEO deliver sushi to their desk. It's a window into the culture: creative and empowered. Employees enjoy the freedom to run with ideas and are encouraged to develop their careers with the help of a coach. That may explain why this seven-year-old start-up—which provides stock media to customers such as the History Channel, NBC, and the Travel Channel—has landed on Deloitte's Fast 500 list four years in a row. The staff is rewarded with fully paid health care and unlimited vacation. Perk: A kitchen stocked with ingredients to make omelets, paninis, and other breakfast and lunch fare.
Downtown DC
818 employees
In a financially challenging media landscape, Vox—home to such winning websites as the sports powerhouse SB Nation and the gaming site Polygon—has thrived in the past few years. Some credit goes to its innovative thinking about the future of the internet. That forward-directed mindset extends to staff benefits. In an industry not known for diversity, there's been an emphasis on hiring more than just white men—including better benefits for trans individuals, be it health care or gender-neutral bathrooms. To keep the 180 employees in its DC office engaged, there's a fully stocked kitchen (including fresh produce such as avocados, carrots, bananas, and grapes) and happy hours that start at 4:30 every Thursday. Perk: Unlimited vacation.
Chevy Chase
858 employees
Weddings make people happy. So do jobs at WeddingWire, an on-line marketplace that couples use to connect with wedding vendors. While some jobs can be demanding—with daily and weekly incentives for sales—employees commend the constant growth and supportive leadership. (Massage chairs in the meditation room ease tension, too.) Perks are generous: unlimited paid time off, catered breakfast daily, a $50 monthly commuting allowance, and a $250 "treat yo'self" bonus for personal enrichment. The young, upbeat, mostly female staff—there are 335 employees in the Chevy Chase headquarters, while the rest are nationwide—come together for as many as ten events a month, including an annual "white party," shopping sprees, and a day of service. Perk: Beer and wine every Friday afternoon in exchange for a charitable donation.
There is no association between this article and Great Place to Work Institute, Inc., the company based in San Francisco, California. GREAT PLACE TO WORK® is the registered trademark of Great Place to Work Institute, Inc.
This article appears in the March 2017 issue of Washingtonian.