The robots are here. On Thursday, as Postmates launched its first fleet of sidewalk-based delivery robots, Starship Technologies demonstrated the robots at a press conference and ribbon-cutting ceremony.
The robots are equipped with sensors, GPS, and 9 cameras. They can detect when a person is in front of them, and will stop rolling accordingly.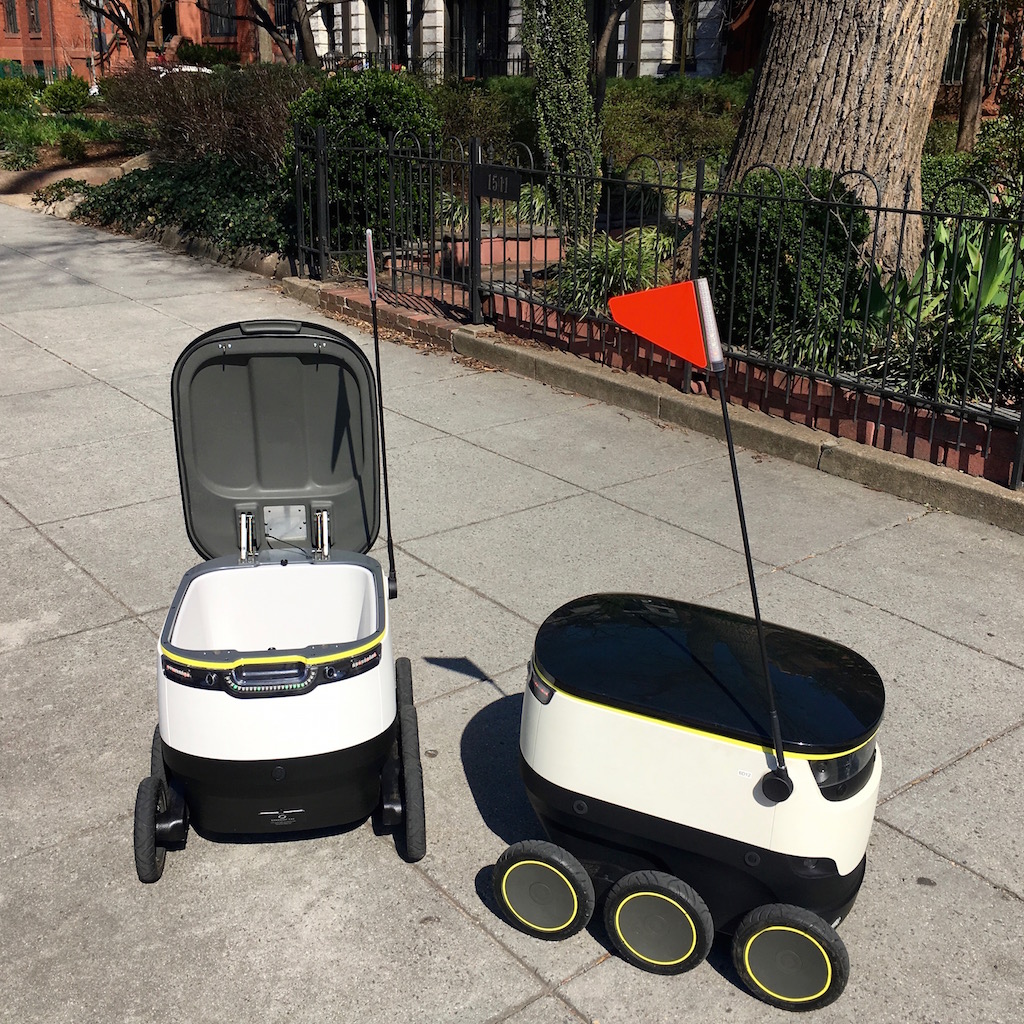 The only times the robots will cross a street is if they are on a road in a designated pedestrian area, says Nick Handrick, the head of operations for Starship's DC office.
It will be hard to steal from these robots. As soon as the food to be delivered goes into the robot's cooler-style storage, the lid will lock, and no one but the customer will be able to open it.
And what if someone just steals the robot itself?
"It'd probably be the most embarrassing day of your entire life," Handrick says.  "Were that to happen, the robot would be able to actually take a snapshot of your face. So, we would not only be able to locate the robot anywhere around the world and find you very quickly, we would also have a nice pretty picture of you doing it."