By Mark Sullivan
Milinda Balthrop's goal for the coming year is incredibly personal.  Through the Filmmakers for Tomorrow Foundation, a nonprofit she and her mother launched nine years ago, she wants to give emerging filmmakers the resources to create works about suicide prevention.
She gets overcome with emotion several times while describing the project, explaining that her older brother took his own life last month.
"Helping young people share this message is the right path for us," Balthrop says, "and it's something my brother would have wanted as well."
Which is why Balthrop was excited to hear about the Creator Awards, a global initiative to "recognize and reward the creators of the world." Over the course of a year, WeWork will be giving out more than $20 million at a series of events taking place in cities spanning the globe.
On March 28, the first of these events will take place in Washington, D.C. In addition to a pop-up market and a job fair, the event will feature entrepreneurs and nonprofit leaders pitching their ideas.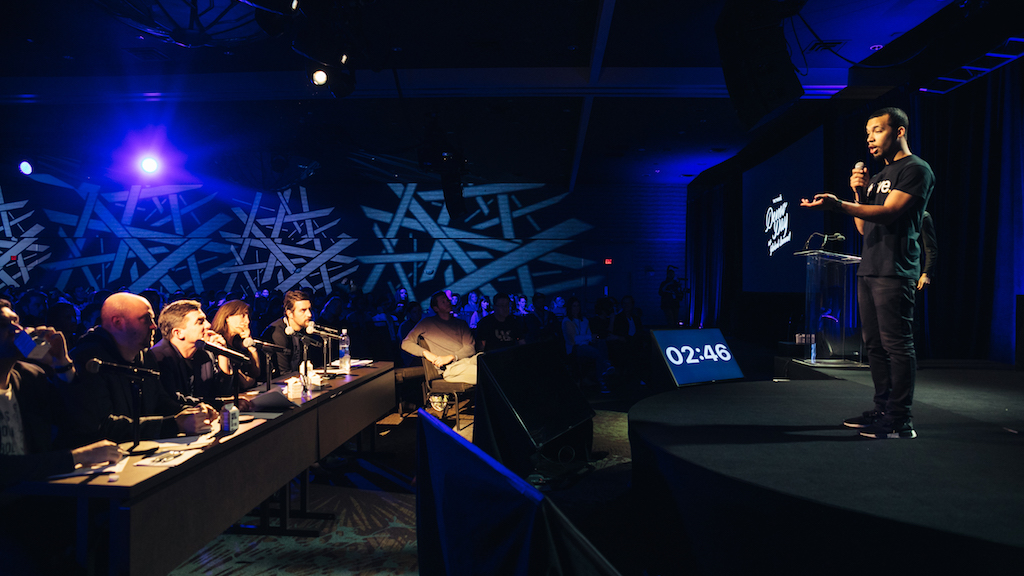 Subsequent Creator Award events will take place in North America, Europe, and the Middle East. Winners from each event will come together for the global finals, to be held in New York City on November 30.
Cofounder Adam Neumann says the point of the awards is helping take companies to the next level.
"While we have been dreaming of the Creator Awards for years, we are inspired by the fact that our WeWork community has recently reached a new milestone: we now are 100,000 members strong," says Neumann. "These members are pioneers leading an even bigger movement."
The Creator Awards will be open to everyone, whether or not they are members of WeWork. Neumann emphasizes that "anyone who brings a new idea into the world, pursues their passion, and believes in something greater than oneself, is a creator."
Balthrop says the goal of her organization is not that different from WeWork—she wants to use the skills she and her volunteers possess to change the world.
"We think the work we're doing is important," says the WeWork Wonder Bread member. "And the types of films we are making, they really have the ability to save lives."
Balthrop is among the hundreds of people in the D.C. and Philadelphia area entering the Creator Awards. Everyone we interviewed had one thing in common: they have big dreams about what their organizations can accomplish, and how the Creator Awards can help take them there.
Another person excited about the Awards is Melissa Bradley, a professor at Georgetown University's McDonough School of Business. She is director of Project 500, which helps businesses succeed in D.C.'s disadvantaged neighborhoods.  The all-volunteer staff mentors the owners of struggling businesses.
Her dream if she wins a Creator Award? She'll provide small loans to businesses that couldn't otherwise qualify for one, and set up a reserve fund to encourage financial institutions to take a chance on these first-time business owners.
She'll also help business owners find affordable office space, like she did at WeWork Manhattan Laundry.
"It's a huge step when you're able to stop working out of your home," Bradley says. Many of our businesses have moved into offices for the first time."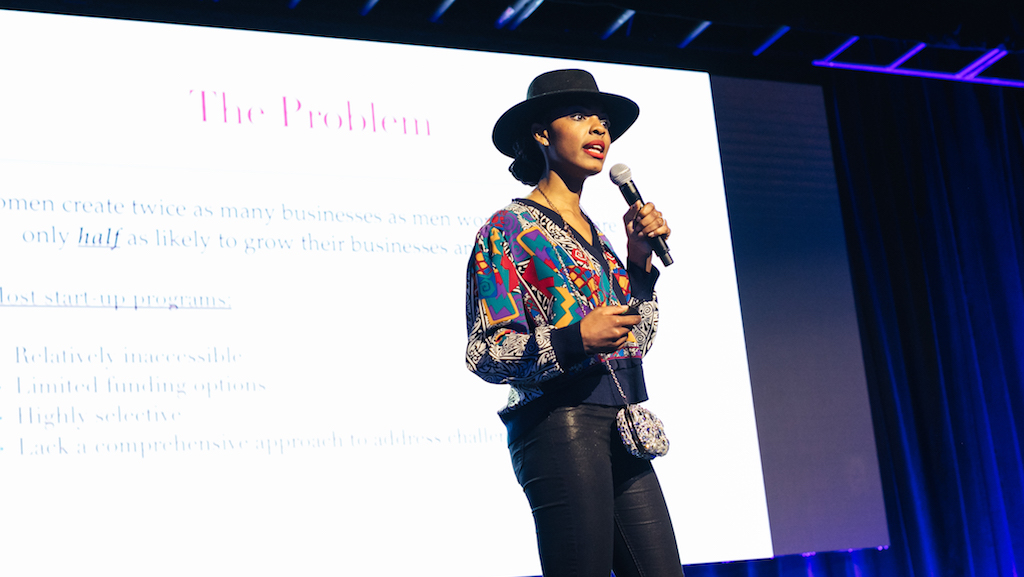 A lot of organizations entering the Creator Awards have national aspirations. Take Peter O'Driscoll, executive director of the Equitable Food Initiative. Founded five years ago, the D.C.-based nonprofit brings together workers, farmers, and retailers to produce better fruits and vegetables. Food from farms that make a commitment to food safety and fair treatment of workers can display the label: "Responsibly grown. Farmworker assured."
The organization's groundbreaking idea? Empowering farmworkers to make sure that what comes from the fields is fresh and wholesome.
"The last person to touch a piece of produce is the farmworker who picked it," says O'Driscoll. "That connection is really important."
Because his organization does not take money from anyone in the food industry—grocery store chains, for example—O'Driscoll says the Creator Awards could help take his nonprofit to the next level.
"The Creator Awards would help us improve our website, sharpen our social media, and help us respond to consumers," says O'Driscoll, who works from WeWork Dupont Circle. "Frankly, it could be a huge boost for us."
There are three categories of Creator Awards, including the Incubate Award for great ideas or specific projects that need funding, and the Launch Award for young businesses and organizations that need a little help getting off the ground. Equitable Food Initiative hopes to compete for the Scale Award, which is for more established operations aiming to get to the next level.
James Whitman, vice president at ExecOnline, is also aiming for a Scale Award. His organization partners with top universities—think Berkeley, Yale, and MIT—to provide advanced education courses for business executives.
His four-year-old company has already grown to about 50 employees, spread among WeWork offices in New York, San Francisco, and his own home base of WeWork Dupont Circle.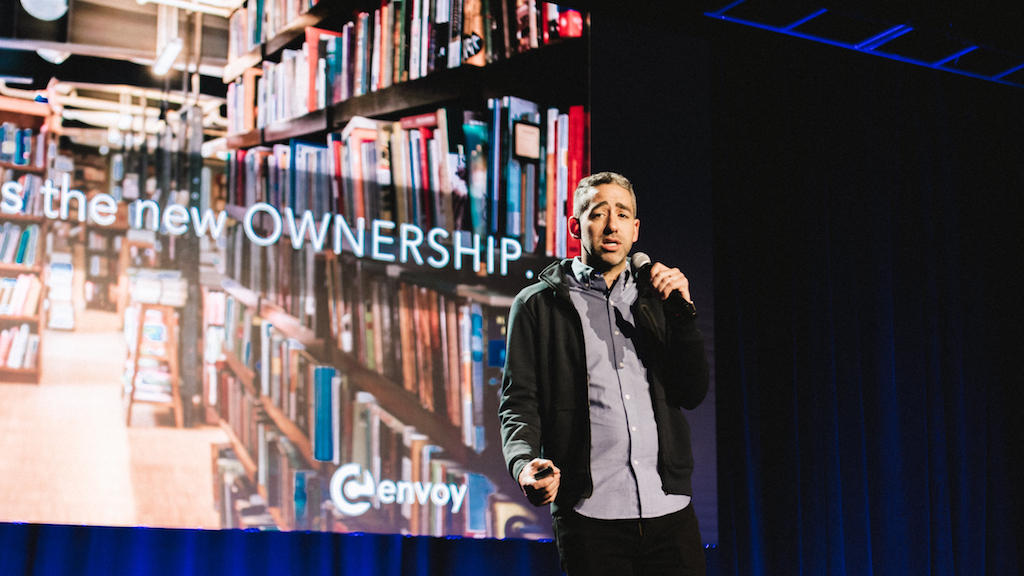 What would he do if ExecOnline won a Creator Award? Once again, it's about giving back to the community. He'd like to offer free executive development courses to nonprofit organizations.
"These leaders who have given their careers to the nonprofit space often don't have access to tools more common in the corporate world," he says. "We want to identify who could benefit from our programs, and offer scholarships to these individuals."