Nationals Park gets better every season when it comes to the bounty of new food and drink options—not to mention events and theme nights that bring even more to the game experience.
One of the major innovations for the 2017 season is a new Nationals partnership with Major League Baseball's Ballpark app. Mobile users can skip the concession lines and directly order meals and beverages from various vendors; the participating concessions will be announced in the coming weeks. Fans will also be able to purchase and manage tickets through the app—including a feature to  share passes with friends—gain entry to the stadium, and receive discounts on seats, food and drinks, and merchandise. The stadium also boasts improved wi-fi coverage and speed for better use.
The home opener is on Monday, April 3 at 1:05 PM against the Miami Marlins. (President Trump will not be throwing out the first pitch.) Plan to go hungry and thirsty—and check out all the great new options below.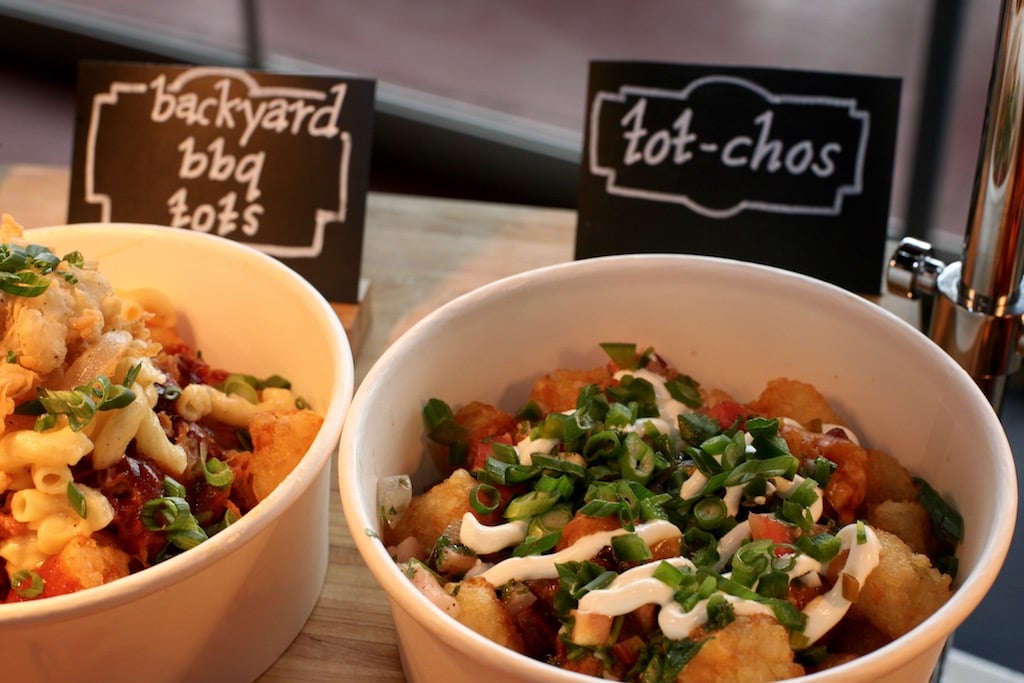 Fried chicken and loaded tots at See. You. Tater. (Section 106)
This new food stall gets creative with all things crispy, especially its tater tots. The spuds come loaded in flavors like Chesapeake Bay with crab queso, grilled corn, and fresh crab meat, or Backyard BBQ smothered in pulled pork, macaroni and cheese, barbecue sauce, and crispy onions. Fans can also pick from five styles of wings, including classic Buffalo (also a tot flavor) and Old Bay.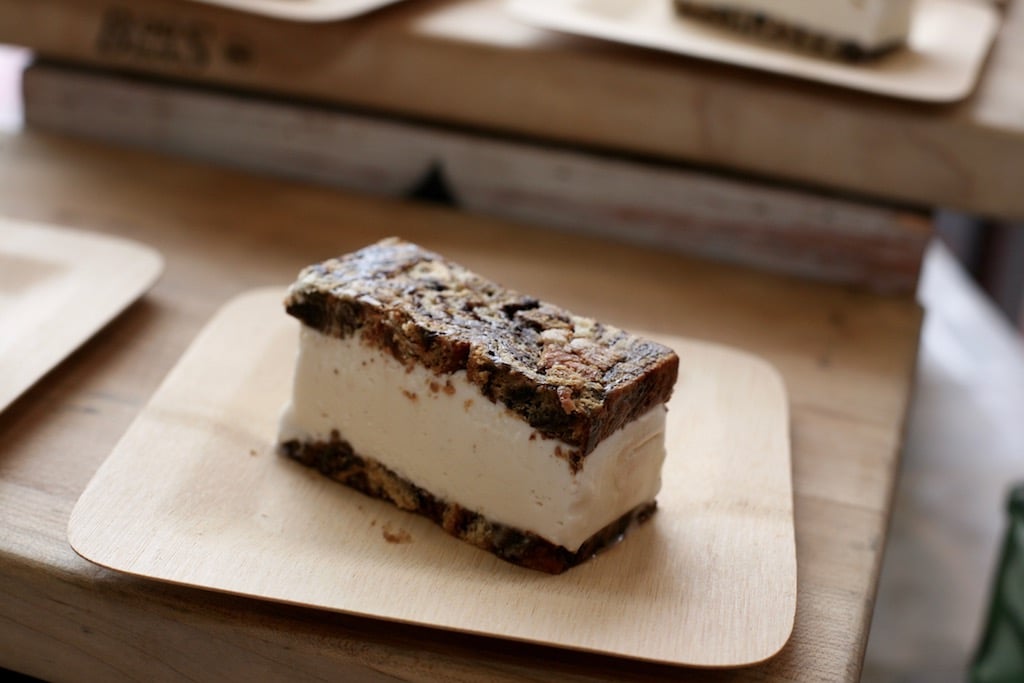 More ice cream-babka sandwiches and babka push pops from On Rye (Center Field Plaza)
Owner Ilyse Fishman (also behind the Penn Quarter sandwich shop) made a splash at the ballpark last year with her ice cream-chocolate babka sandwiches: slices of Jewish coffee cake stuffed with Dolci Gelati vanilla gelato. Previously limited to the club level, the frozen treats—alongside a selection of deli-style sandwiches—will be available to all. Also: new gelato-babka push pops in flavors like bourbon-cinnamon, and black-and-white cookie.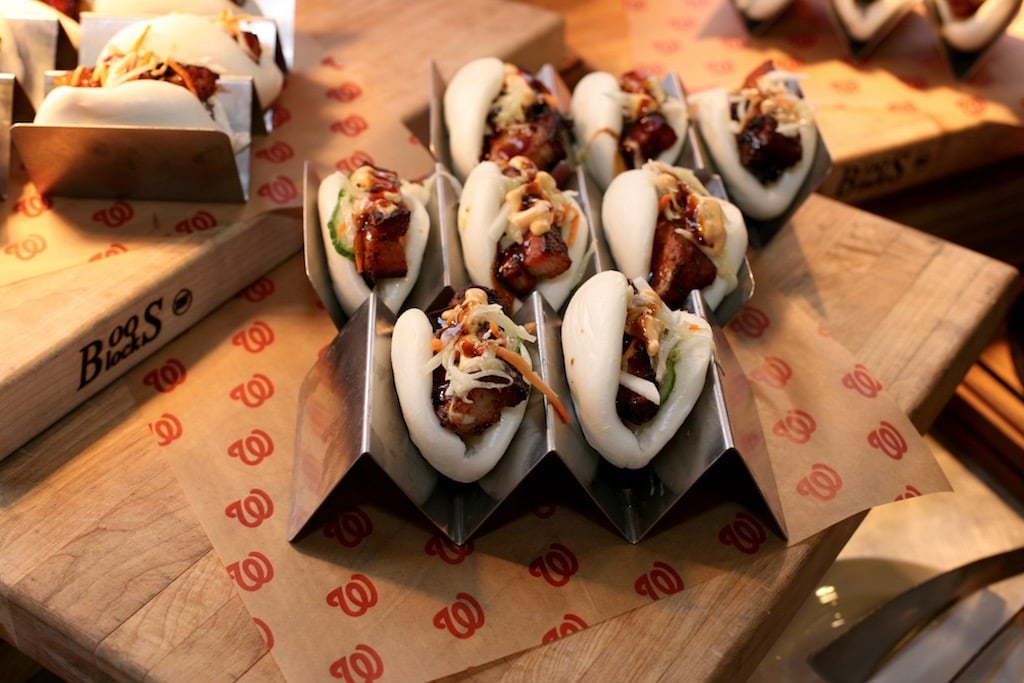 Bao buns, chicken n' waffles at the Budweiser Brew House 
The bar formerly known as the Red Porch serves a number of trendy new menu items. Look for bao buns stuffed with pork belly and picked vegetables; kung pao Brussels sprouts; oversize pretzels dunked in beer cheese; and fried chicken n' waffles crowned with a thick slab of bacon. For the health-conscious, there's also a fresh berry salad and Mediterranean dips.
An exclusive beer at the new Devils Backbone Left Field Lodge (Section 301)
The Virginia craft brewery—which was acquired by Anheuser-Busch last year—adds a new bar and picnic area to the stadium. The brewers teamed up with the Nats for an exclusive beer dubbed Earned Run Ale, an easy-drinking session pale ale that's relatively low-alcohol so fans can cool off with a few  (it's 4.2% ABV, so close to Bud Light).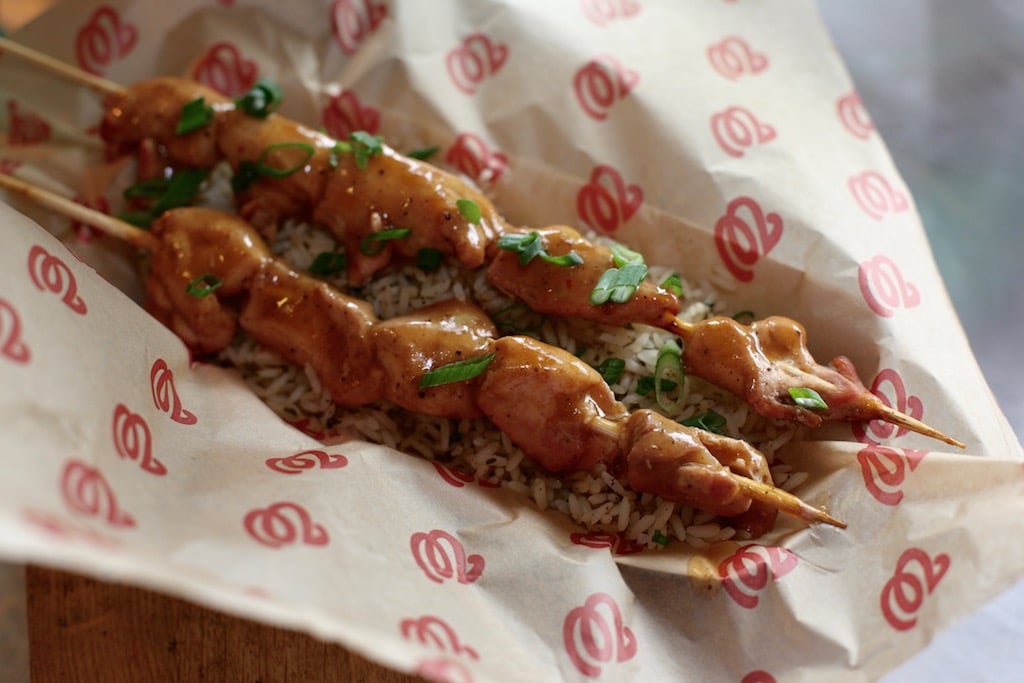 Fresh dishes at Virginia Country Kitchen (and many more)
Diners will find a number of new dishes peppered around the park. Virginia Country Kitchen (sections 130, 315) dishes up a new chicken-fried steak biscuit, while health-minded eaters can try the new Asian grilled skewers at Change-Up Chicken (110, 129). There's also an Italian sausage burger with provolone, onions, and peppers at Georgetown Grill (section 129).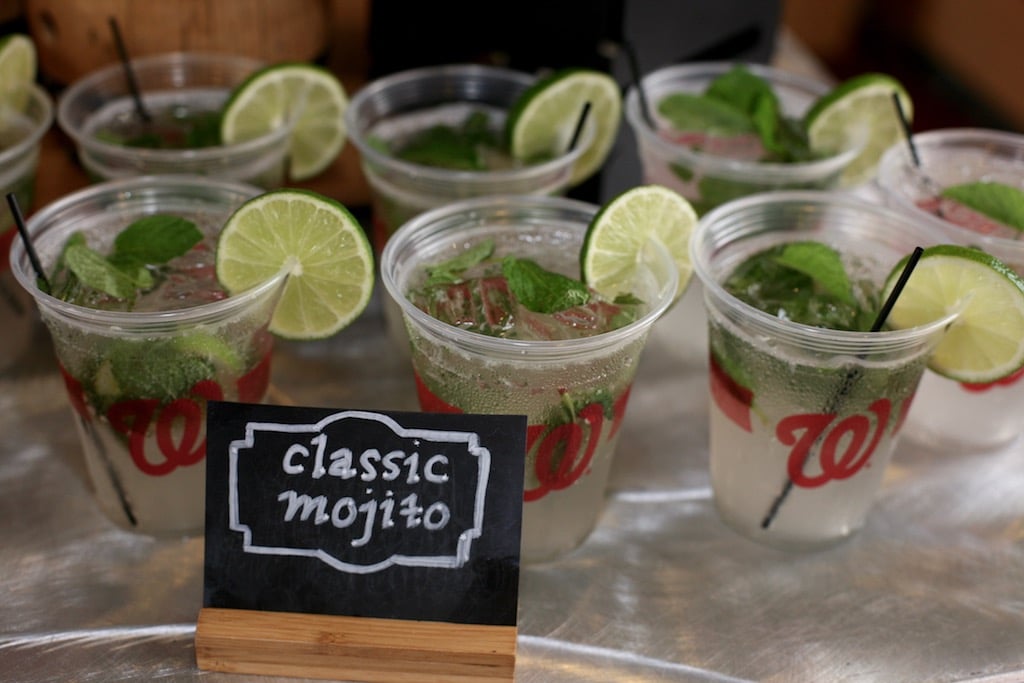 Tropical cocktails at Rum Runners mojito cart (Center Field Plaza)
Bartenders will be muddling away at this new cocktail stand, which serves classic mojitos with rum, mint, seltzer, and lime juice. Variations include a Nats red-hued mojito with strawberries, another with pineapple, and a dark rum variety.
Local booze at Distilleries of the DMV (Sections 112 and 135)
Just as the Nats brought in local breweries with District Drafts (sections 119, 129, 139), the team has partnered with a variety of distilleries around Washington for specialty draft cocktails. The kegged drinks will rotate throughout the season. A refreshing option for opening day is a Moscow mule spiked with Ivy City's One Eight Distilling vodka.