Le DeSales isn't your average neighborhood bistro. The modern-French restaurant, which opens downtown today, stars French-Belgian chef Raphael Francois, who earned two Michelin stars at Hélène Darroze at The Connaught hotel in London. More recently, he spent two years as the executive chef at New York's fabled Le Cirque. (Side note: he was once named one of New York's "most successful bachelors.")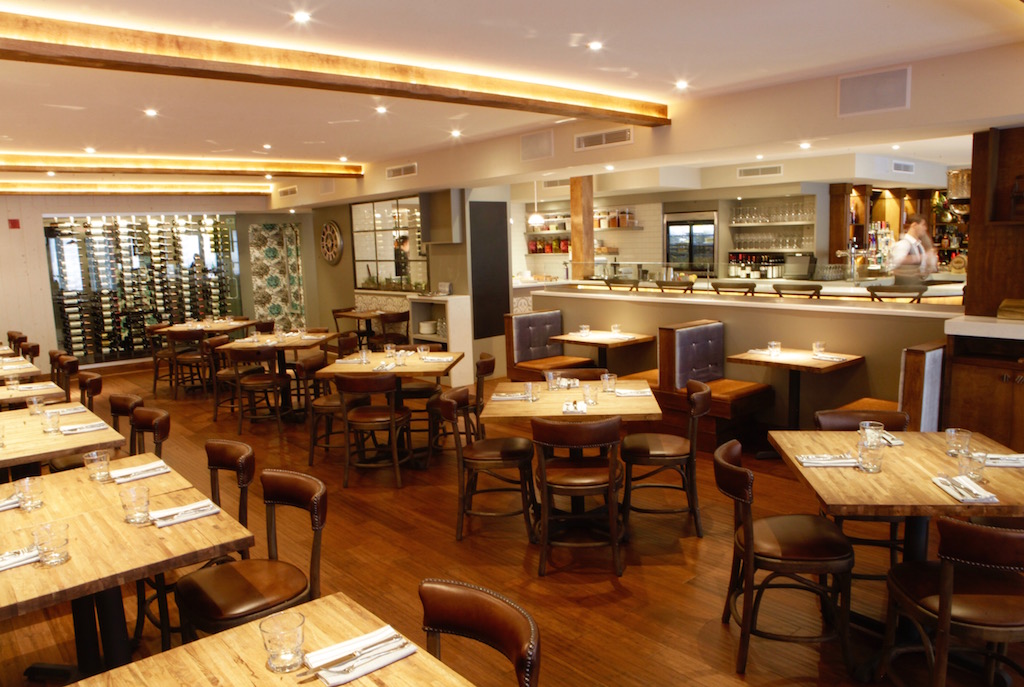 Given his high-profile resume, it's a little surprising that Francois's "favorite food on earth" is apple sauce ("no cinnamon or sugar" he insists)—a homey dish he grew up eating warm with sausages or roasted poultry, for breakfast and dessert. At Le DeSales, the compote arrives alongside a roast chicken for two ($48)—a hair less fancy than Kinship's $56 bird—which is served with vegetables and plenty of gravy. Those dining à deux (or with three) can also share a dry-aged T-bone steak with herb sauce, polenta, and greens dressed with steak drippings, parmesan, and breadcrumbs.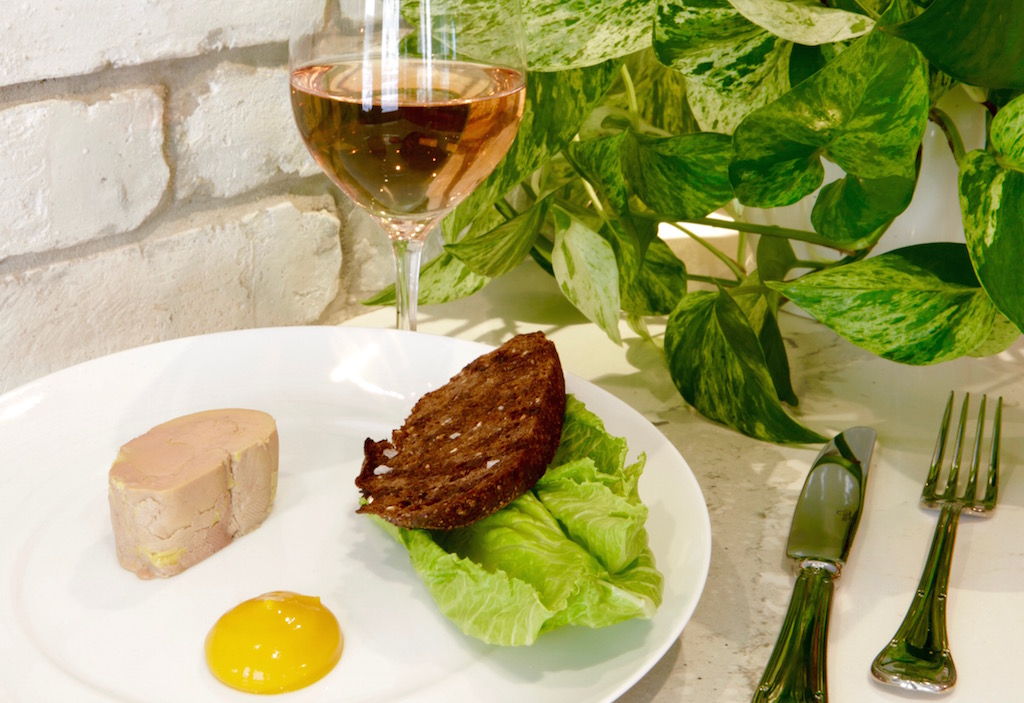 Larger-format dishes aside, Francois's menu falls into more traditional appetizers, entrees, and desserts (or cheese). From there, classics are modernized—think pistachio-studded pâté de champagne infused with smoked whiskey, or lobster and fries. The latter riffs on a seafood gratin with roasted lobster in a dugléré sauce of wine and tomatoes, cloaked with Comté cheese and pommes gaufrettes (i.e. the French version of waffle fries, but thinner and crispier).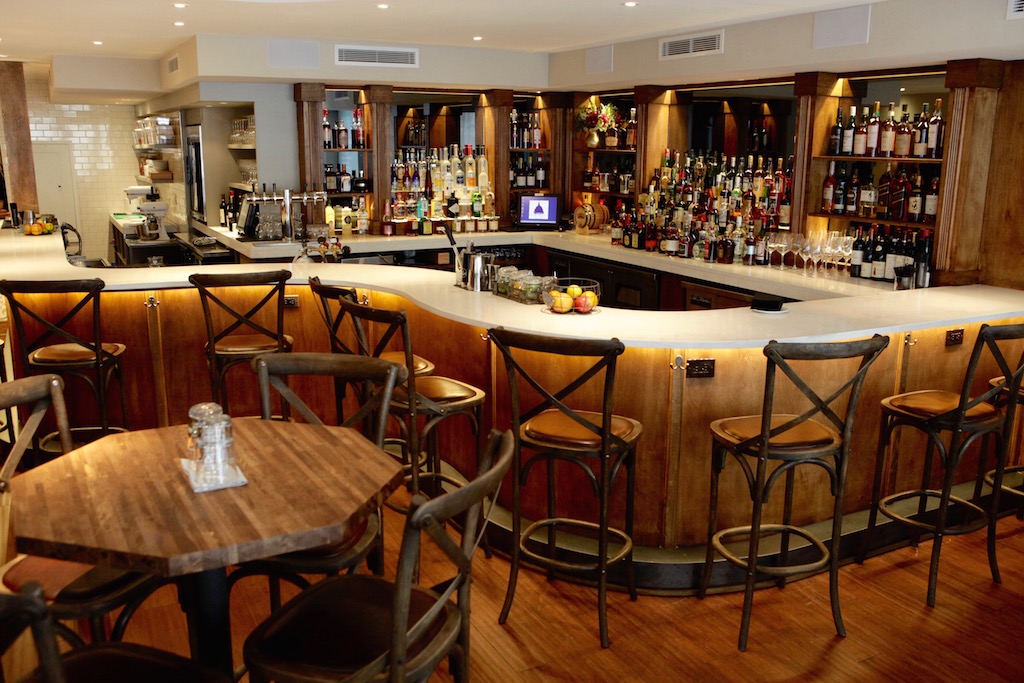 Business partners Aziz Safi and Farid Nouri completely redesigned their former Panache space to give it the feel of an airy brasserie, which includes a spacious bar area. Drinks are worth a visit themselves, created by cocktail talent Lukas B. Smith of Cotton & Reed distillery. Guests can try his local rum in the Goldenbeard, a riff on the Redbeard with ginger and Suze, a slightly bitter Swiss aperitif. Foie gras fans should try the old fashioned mixed with bourbon, a white port reduction, and foie-washed bitters for a savory note that isn't as strong as traditional fat-washing (i.e. infusing a spirit with rich ingredients like bacon or olive oil).
"The flavors are built in the tradition of French sauces," says Smith of the drinks. "It's not about the solo voices. It's about everything working in unison."
Le DeSales will open for dinner, with lunch and weekend brunch to follow.
Le DeSales. 1725 DeSales Street, NW. Open Monday through Thursday, 5 to 11 pm; Friday and Saturday until midnight. Lunch (starting date to be announced) Monday through Saturday, 11:30 am to 2 pm.