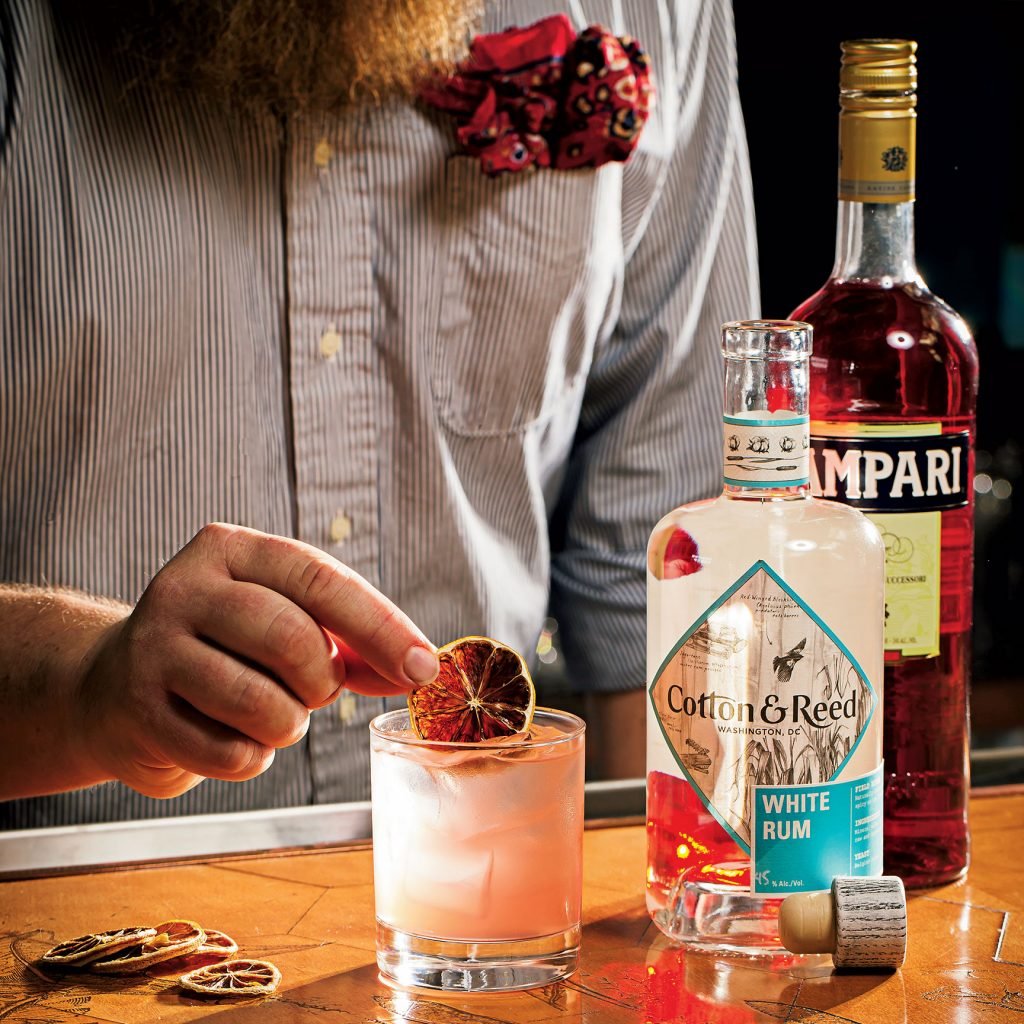 If your idea of rum is Captain Morgan, it's time to give it another try. Cotton & Reed (1330 Fifth St., NE) aims to show drinkers that the sugar-cane-derived spirit can be as versatile as gin or whiskey in cocktails—not cloying or heavily spiced. The distillery's unsweetened white rum is made with pineapple and Belgian saison yeast strains that lend fruity, floral, and earthy aromas, while its dry-spiced variety combines 17 botanicals—including ginger, Chinese long black pepper, and bitter-orange peel—that make it more like an amaro than a traditional spiced rum. Bottles are available at the distillery and selected area retailers for $30 and $35, respectively.
Distillery bartender Lukas Smith uses the white rum for a bitter-sour cocktail dubbed Redbeard. Forget the summery, sweet concoctions—this one is drinkable all year long, no mini-umbrella required.
[Serves 1]
1½ ounces Cotton & Reed white rum
½ ounce fresh lime juice
¼ ounce Campari
Fever Tree ginger beer (or any spicy, lightly sweetened brand)
Lime wheel for garnish
➜ Combine rum, lime juice, and Campari in a rocks or collins glass. Add ice, fill the rest of the glass with ginger beer, and garnish with a lime wheel.
This article originally appeared in the January 2017 issue of Washingtonian.