Good luck finding a quality cocktail for less than $10 in DC these days. More often, it seems like $14 has become the going rate. But believe it or not, there was an era when you could get a Manhattan for a quarter and a Sazerac for 35 cents in Washington.
We recently got our hands on some vintage menus from the 1940s through '60s, when French restaurants and steakhouses ruled the city. Beyond the prices (which make us want to cry), many of the menus look like they're taken from a hip new Shaw bar today.  Everything old is new again, and what mixologists dub "classics" now were the staples then.
Take a look at some of the throwbacks below.
Naylor's (10th and Maine Ave., SW)
This seafood restaurant started in the area now dubbed the Wharf. "Naylor's offered lavish seafood dinners at reasonable prices, specializing in a wide range of crab dishes," according to author John DeFerrari's book, Historic Restaurants of Washington, D.C. The outside of this 1941 menu is covered in black velvet.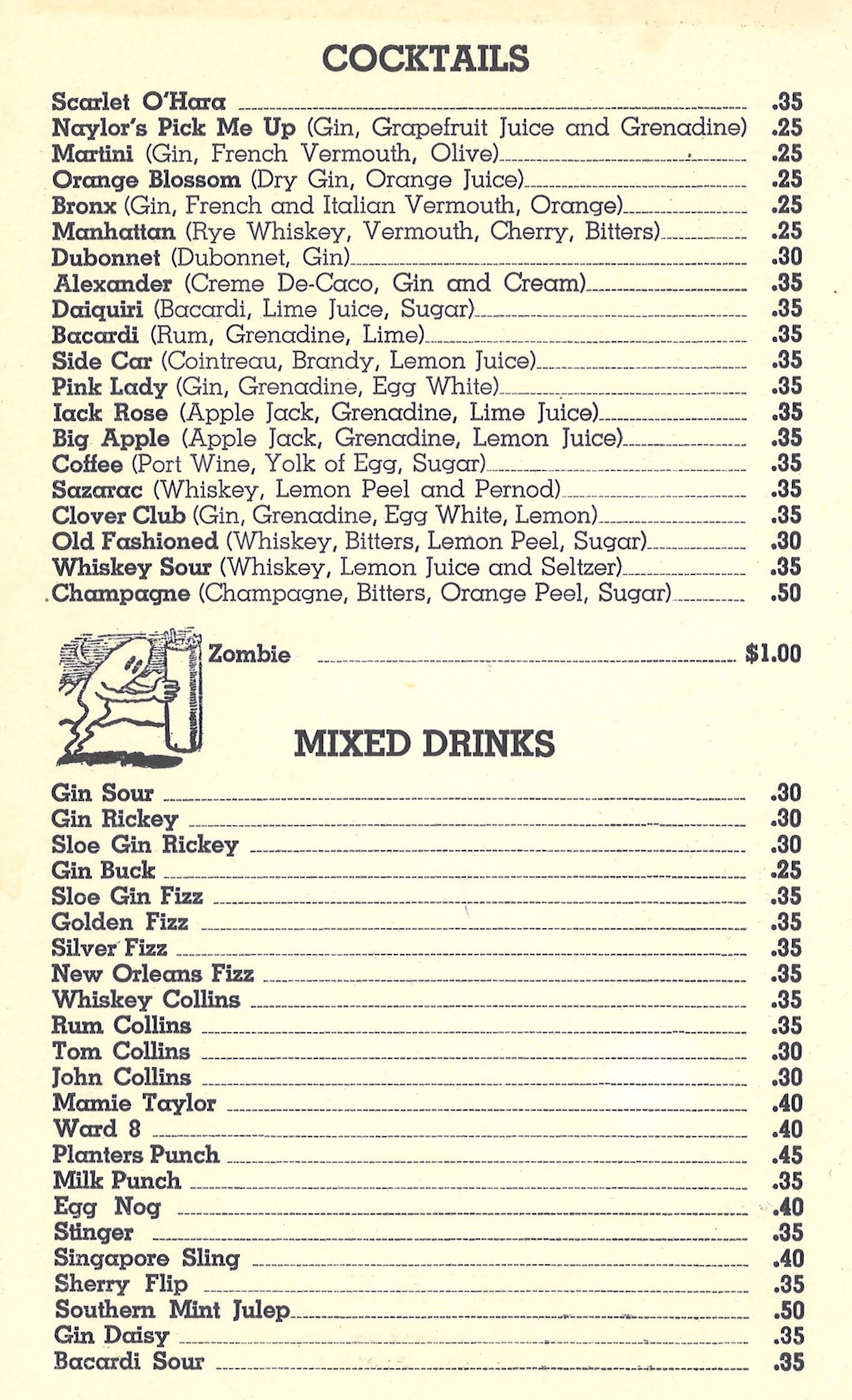 The Parrot at the Lafayette Hotel (Connecticut Avenue at R Street, NW)
According to DeFerrari, this tea room marketed itself as "a delightful place to entertain your friends" and boasted "the city's foremost palmist available to our guests."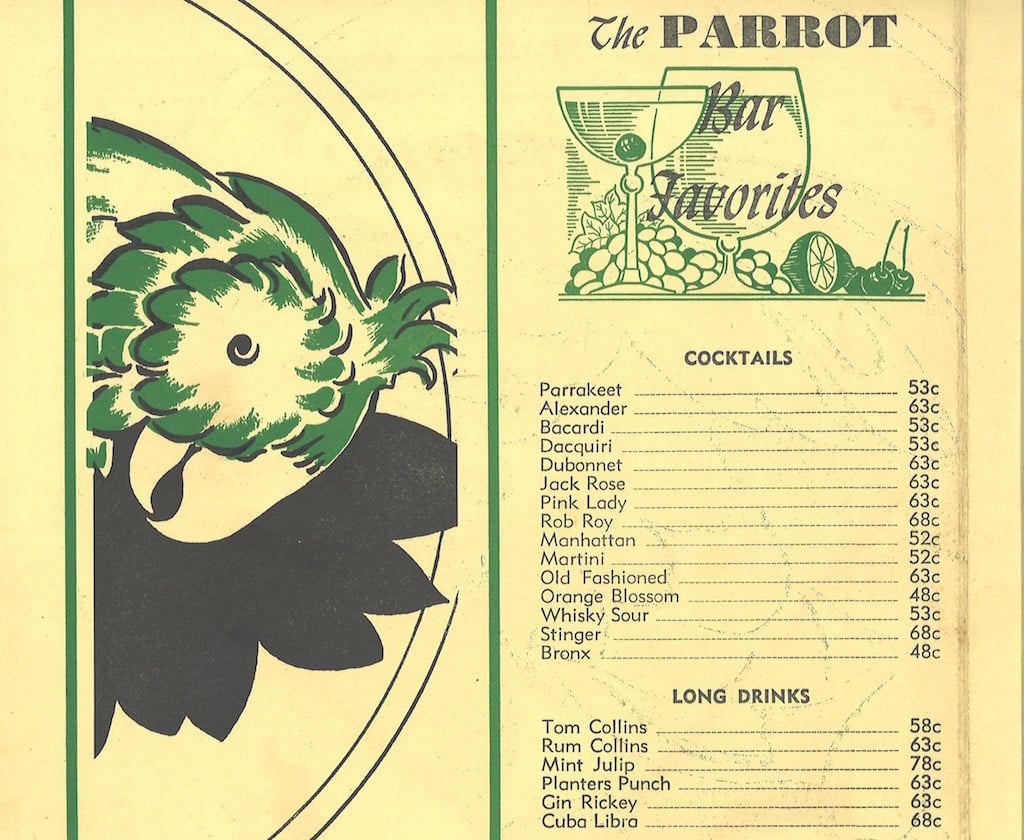 Trader Vic's at the Statler Hilton (1001 16th St., NW)
This Polynesian restaurant chain still exists today, but the DC location closed in 1995 after 34 years in what's now the Capitol Hilton. This menu appears to come from its earlier days and features all the tiki classics.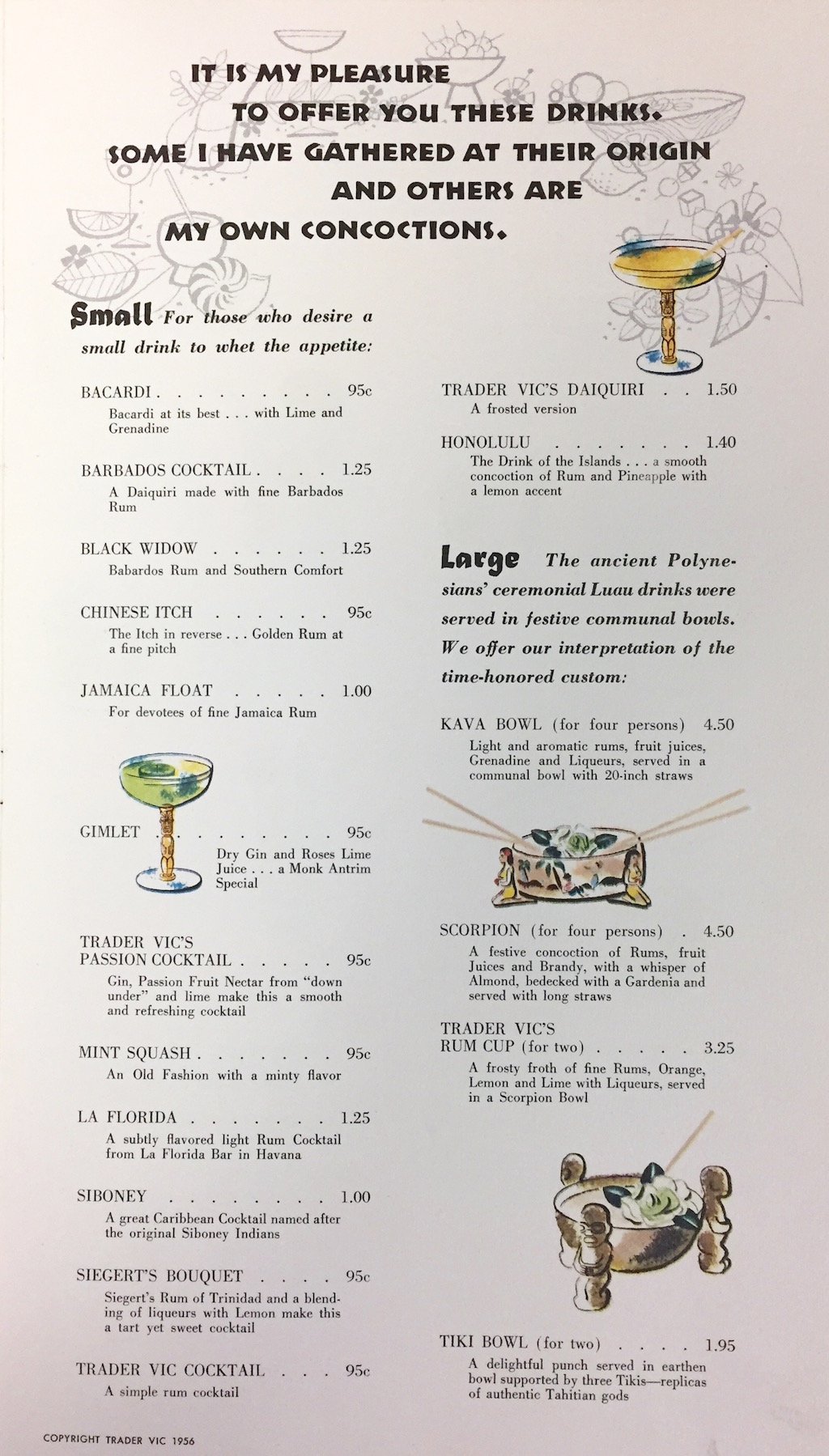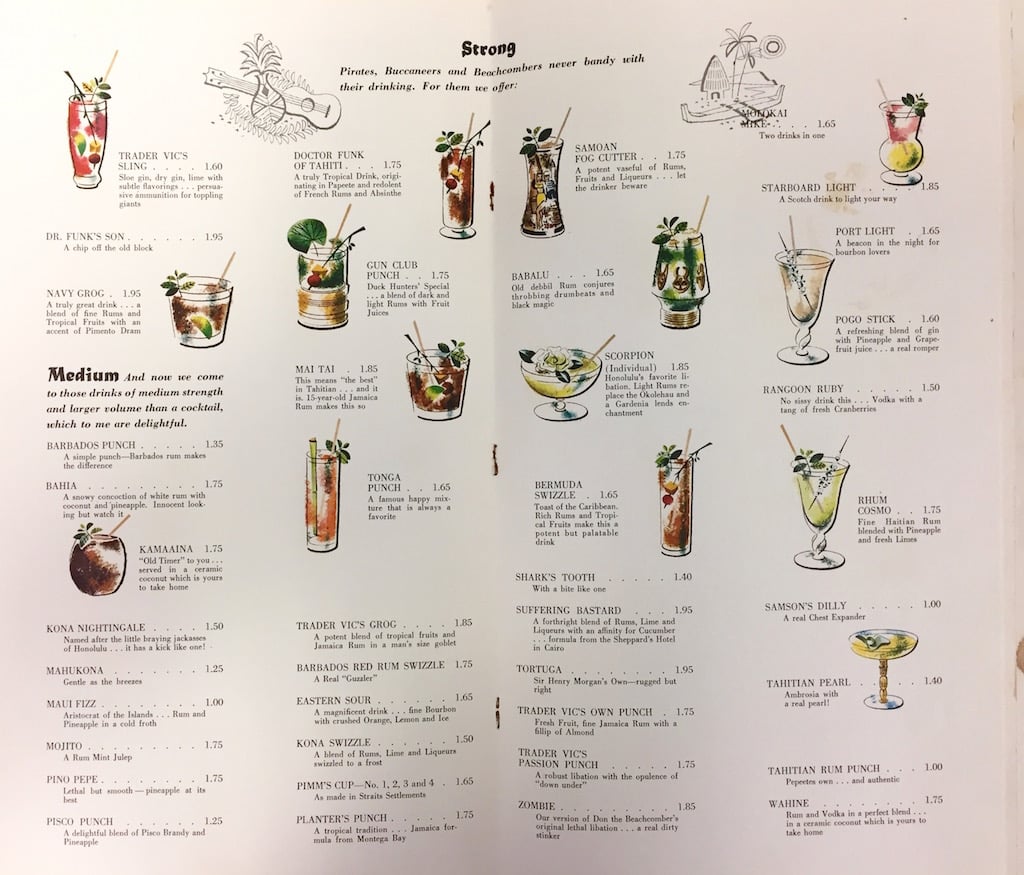 Duke Zeibert's (1730 L St., NW)
One of Washington's famed power restaurants served presidents, congressmen, and other bold-faced names from 1950 to 1980.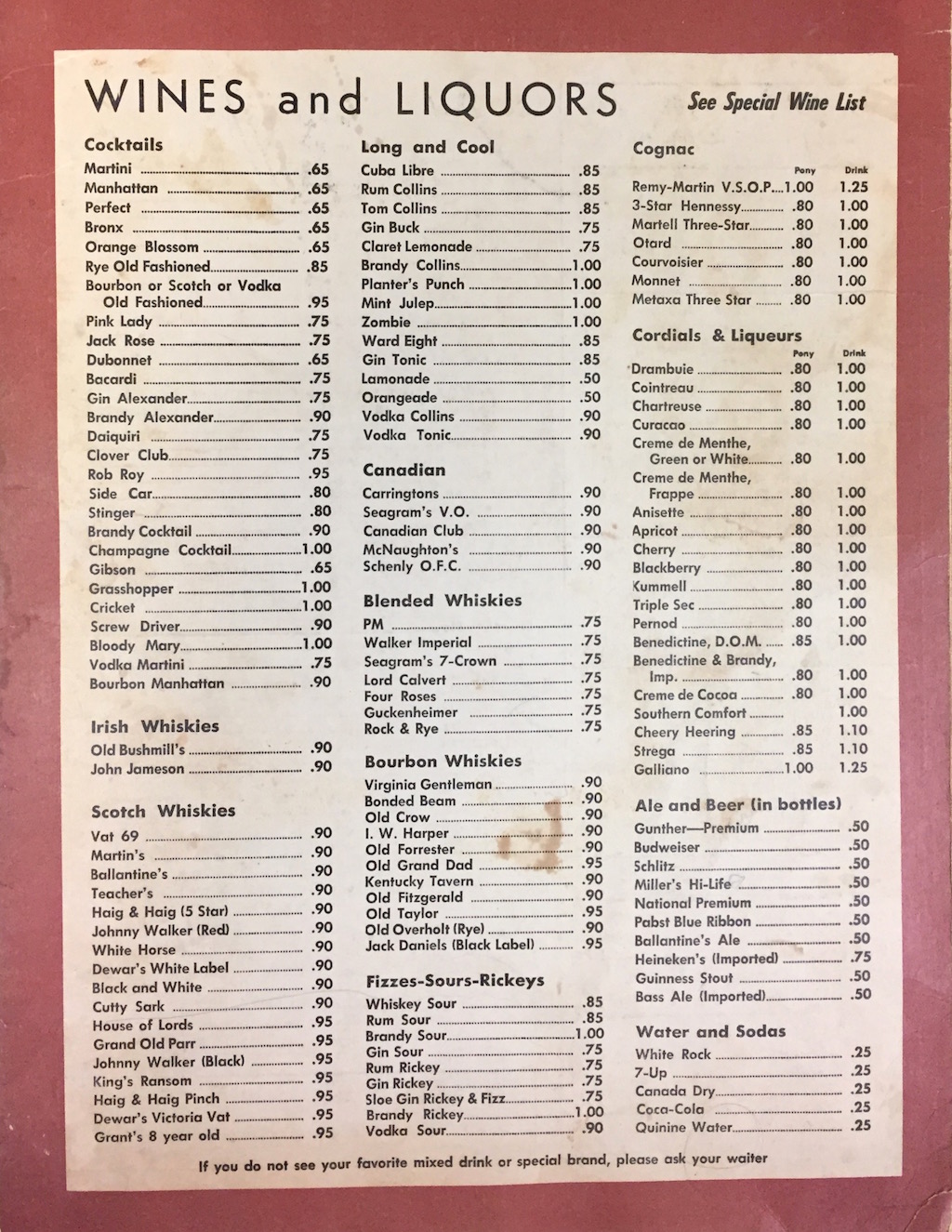 Harvey's Famous Restaurant (1107 Connecticut Ave., NW)
Founded in 1858 as an "oyster saloon and restaurant (ladies invited)," Harvey's claimed to be neutral ground during the Civil War "where Northern and Southern adherents set aside their differences to gratify their palates." The restaurant moved locations a couple times over its lengthy tenure, and closed in the early 1990s.
A history of Harvey's printed on this 1958 menu claims Bob Hope and J. Edgar Hoover among its patrons.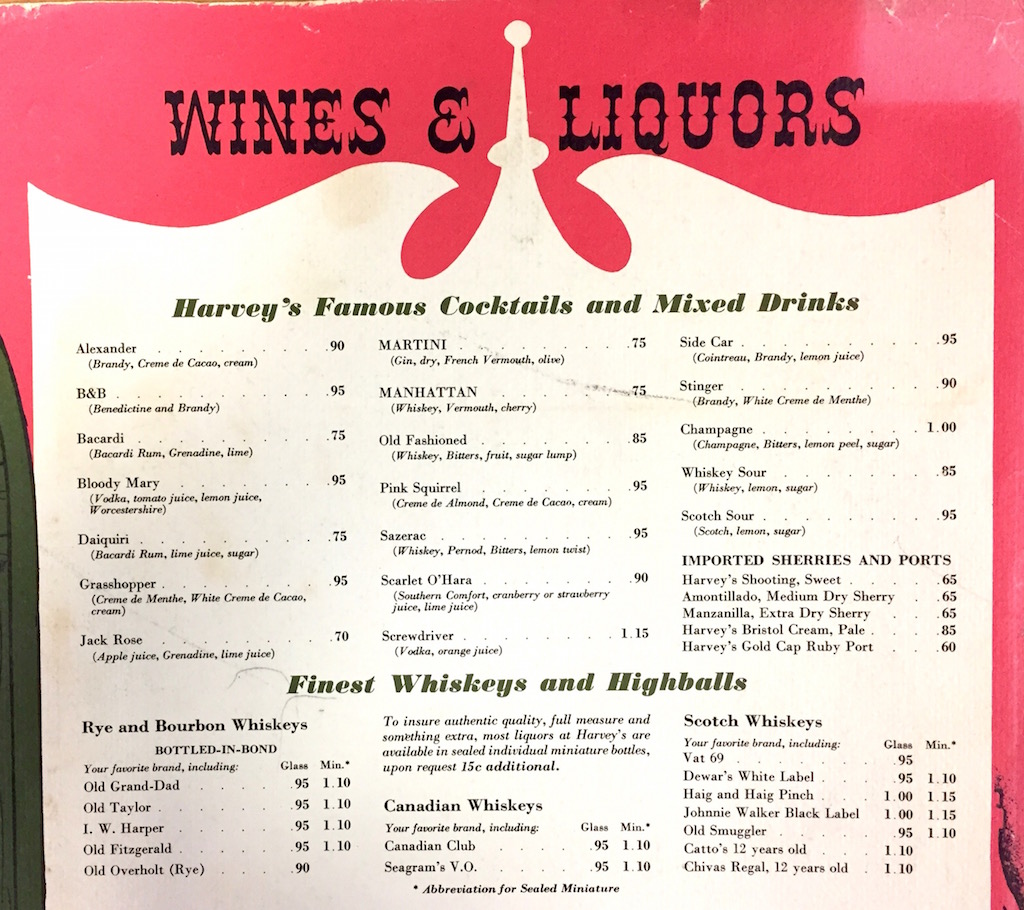 Silver Fox (5324 Wisconsin Ave., NW)
This 1961 menu features Moscow mules and whisky sours alongside lobster thermidor and tenderloin of beef bordelaise.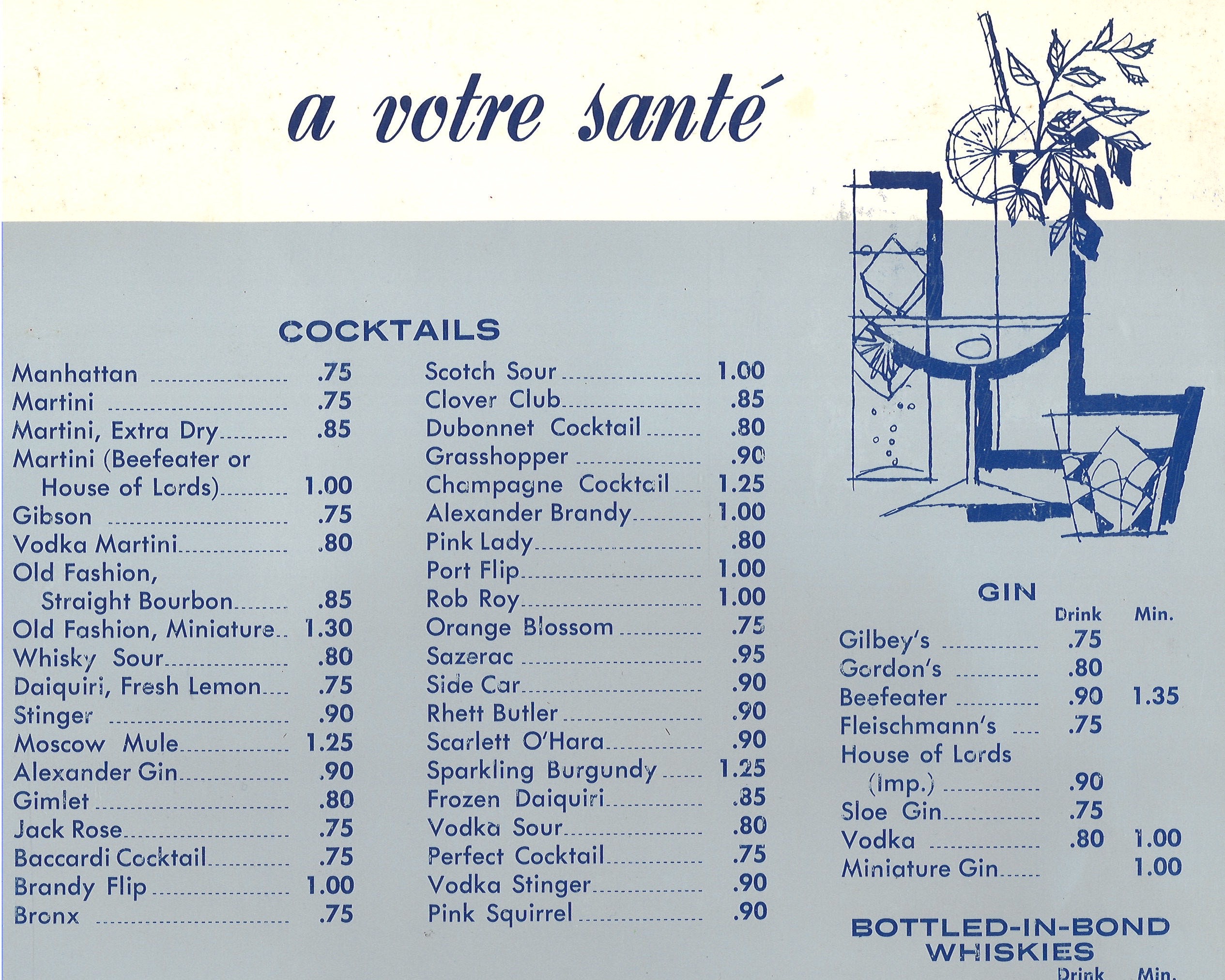 Bonat Cafe (1022 Vermont Ave., NW)
This French cafe operated from the 1930s through the '70s. Note the stars, which indicate beverages for sale on Sundays,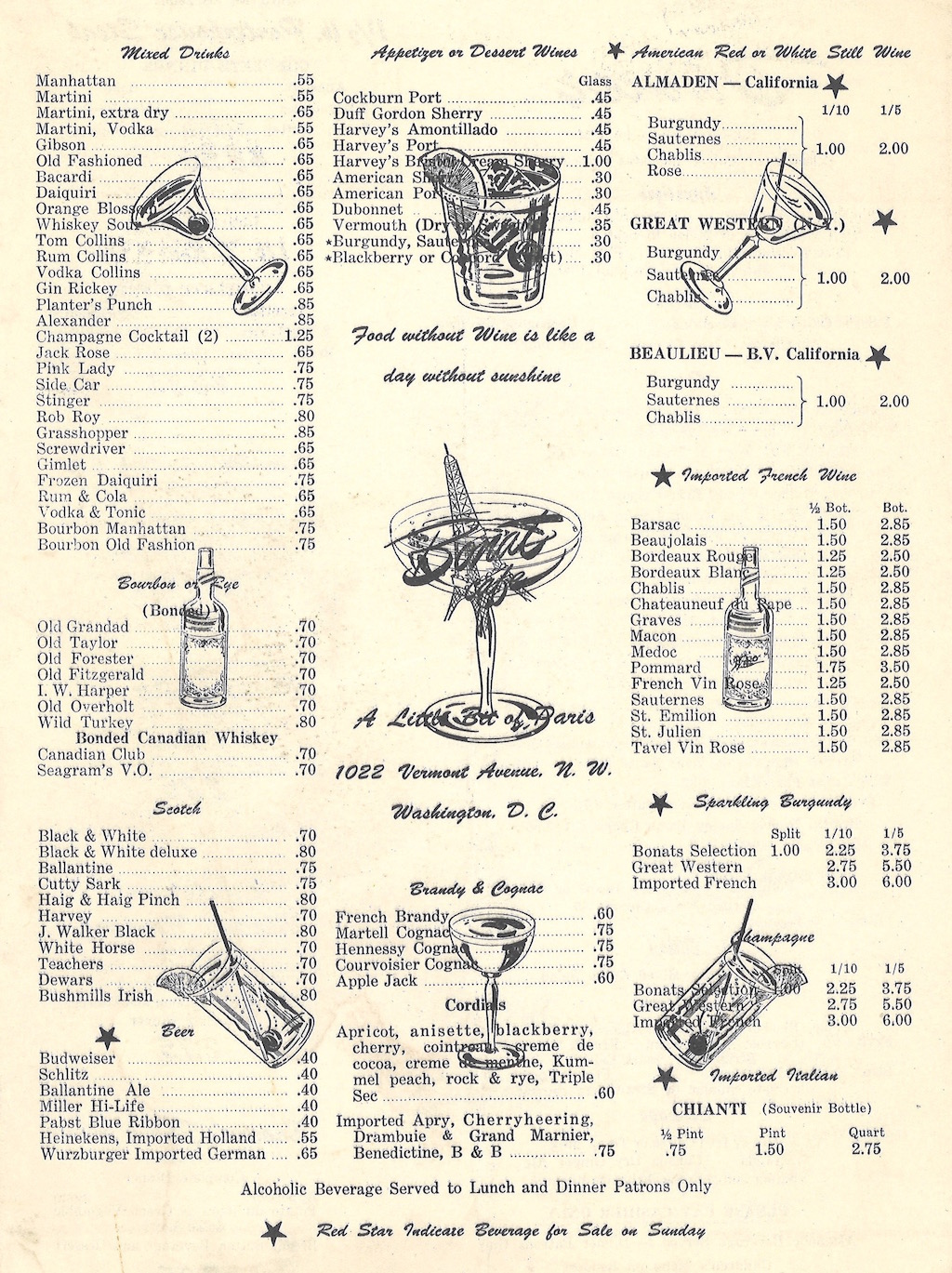 Mayfair (13th and F sts., NW)
The "cafe of all nations" opened in 1935 with murals depicting scenes from around the globe and waitresses dressed in the the native garb of different nations, according to DeFerrari. "The poor waitress who was stuck with the Dutch costume even had to wear wooden shoes," he writes.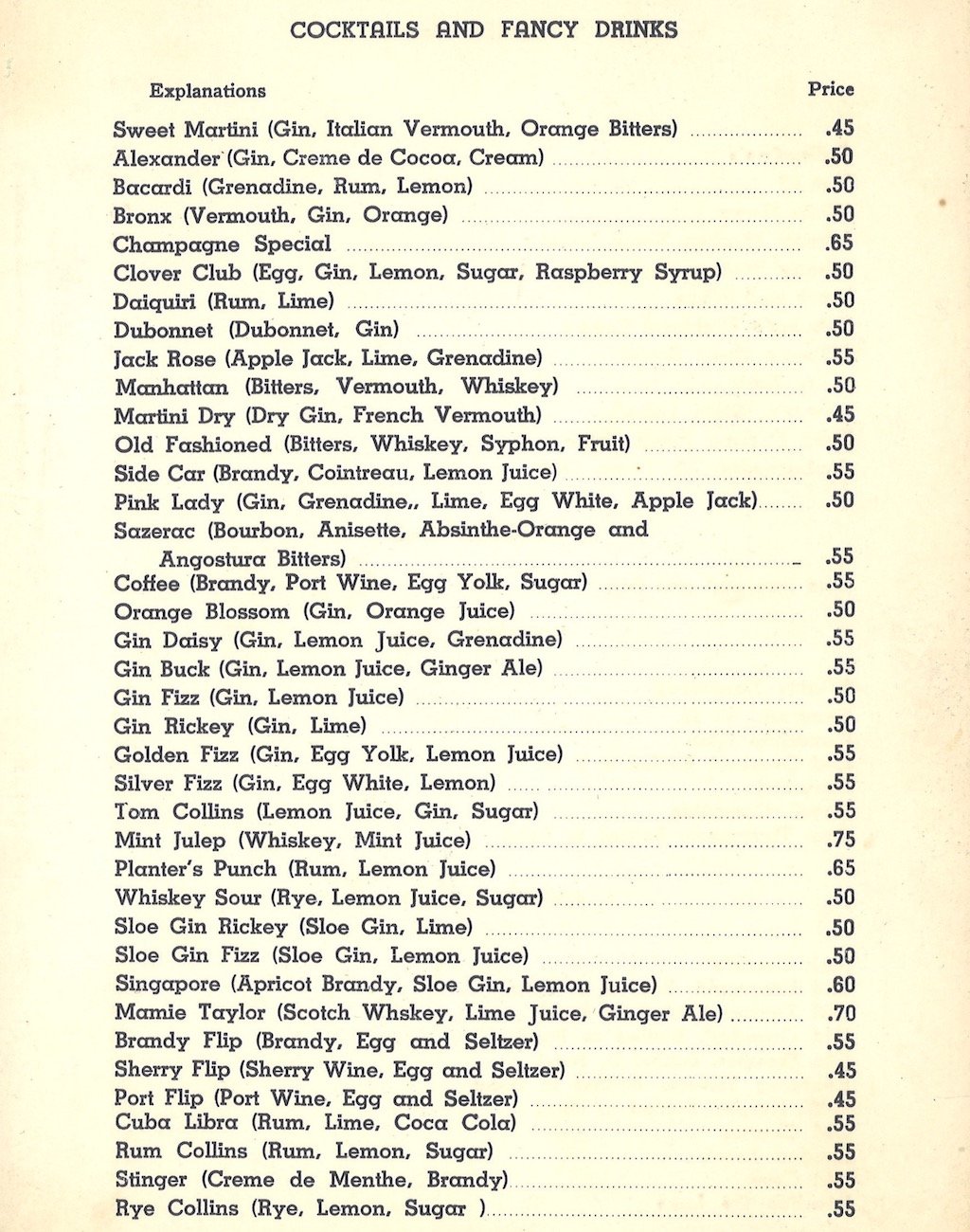 St. Regis (2218 Wisconsin Ave., NW)
Named after a 17th century alpine monk (and unrelated to the hotel), this restaurant claimed shishkebabs and filet mignon a l'estragon (with tarragon) as its house specialties.