Del Campo looks different these days, and it's not just the absence of white tablecloths in the dining room. Chef Victor Albisu's South American grill is marking its fourth anniversary with a new menu and revamped interior.
Diners looking for that steakhouse experience can still order a pricey hunk of meat, but Albisu has shifted the kitchen's approach to include more sharing portions—both large and small (especially at dinner). The menu, over half of which is new, delves deeper into the rising popularity of Chifa and Nikkei cooking driven by the influence of Chinese and Japanese immigrants on South American cuisine.
"That's Latin food just as much as pizza is American," says Albisu, who's recently traveled in Peru, Uruguay, and Chile. "We're trying to relate Latin food beyond what we've done in the past."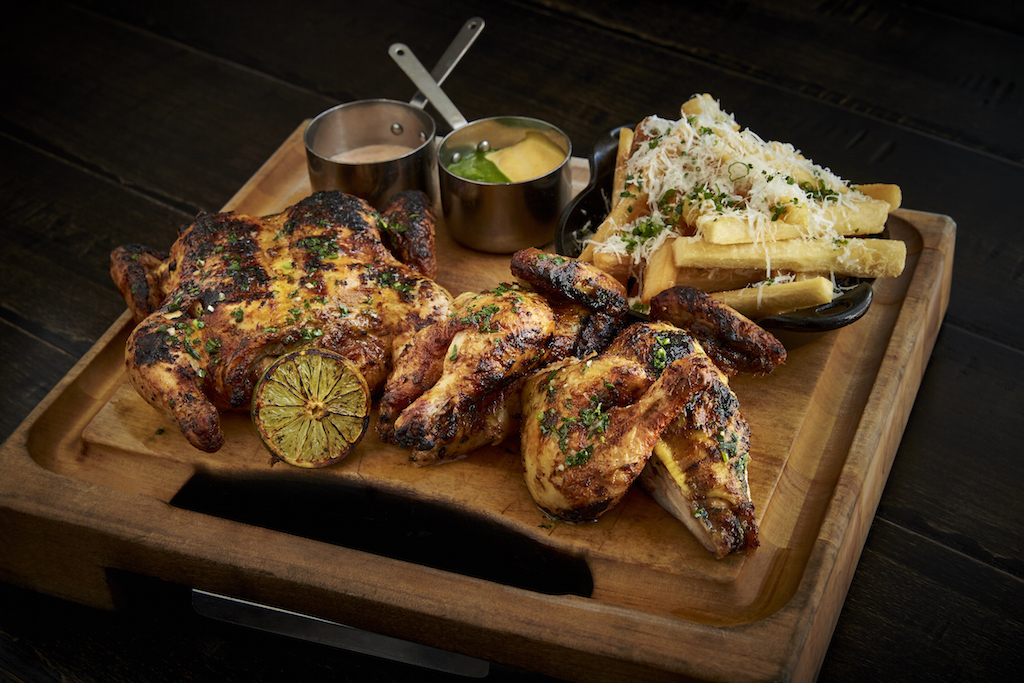 Asian flavors are prominent in dishes like house-made yellow street noodles tossed with charred bok choy and Peruvian chili sambal, or the Chinatown chirashi: sashimi-style tuna, scallop, and corvina over sushi rice topped with caviar, quail eggs, and smoked brown-butter ponzu sauce. The latter is part of an expanded share plate section with more ceviches, empanadas, and plates such as smoked crab arepas with avocado-chili relish.
In addition to the asado (grill) section, tables can share mixed grill platters that feature different cuts of heritage pork or lamb—or splurge on a whole two-pound lobster with chili dipping butter. The Peruvian chicken, once served by the half for one, is now a whole spatchcocked bird that's slow-roasted and then given a smoky finish on the grill. Guests can round out the proteins with sides like Chaufa-style fried rice or grilled long beans. The idea of grazing through a shared meal gets a literal translation at weekend brunch, which is now served buffet-style with bottomless mimosas ($45 per person).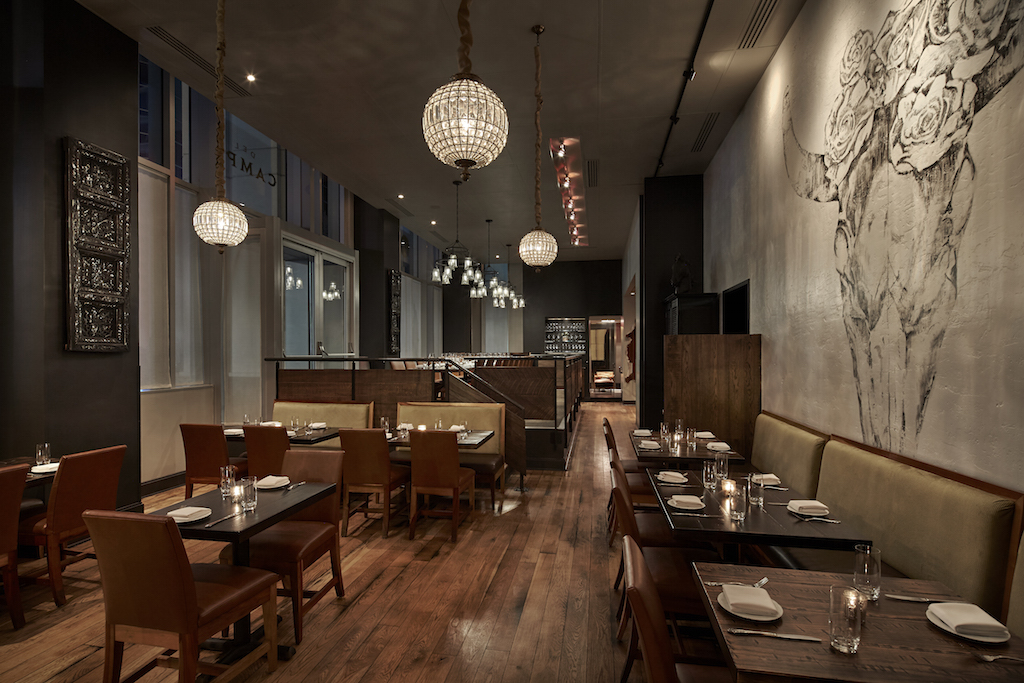 As for the look, designed by Maggie O'Neill of Swatchroom, Albisu says the idea was to modernize the dining room while also making it more approachable—so no to pressed linens, yes to rustic wood tables and Argentinian cowhides hanging from the walls.
"A lot of people think you open a restaurant and do what you do—cook, serve—but it's really a constant evolution," says Albisu. "To me it's like a dish—something can always make it better, and I'm always seeking that out."