Child-care workers in DC are now required to have a college degree. That's right, before they get a job diapering, feeding, dressing, and grooming children, they need to pay thousands for college tuition. The cost can be a little bit intimidating, especially considering what the US Bureau of Labor Statistics says are typical wages for the job.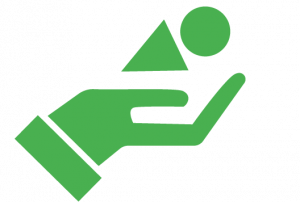 Child-Care Workers
Median Hourly Pay: $11.89
Median Annual Pay: $24,730

Unless a boost in pay accompanies that new requirement, the policy could drive people without degrees to leave the job. If you do go ahead and get a degree, you'll likely have more professional opportunities at a higher salary, including teaching jobs in public and private schools. If you don't want to spend money getting a college degree, you have other options. Here are some jobs you don't need a degree to do, and how much they pay. All the salary information is based on the latest Occupational Employment Statistics.
What sort of work do you prefer?

If you like working with people…
| Occupation | Median Hourly Pay | Median Annual Pay |
| --- | --- | --- |
| Dining Room and Cafeteria Attendants and Bartender Helpers | $11.26 | $23,430 |
| Parking Lot Attendants | $11.37 | $23,660 |
| Cashiers | $11.47 | $23,860 |
| Telemarketers | $11.81 | $24,570 |
| Baggage Porters and Bellhops | $12.24 | $25,470 |
| Food Servers, Nonrestaurant | $13.24 | $27,540 |
| Personal Care and Service Occupations | $13.68 | $28,460 |
| Driver/Sales Workers | $11.95 | $24,850 |
| Taxi Drivers and Chauffeurs | $14.47 | $30,110 |
| Hosts and Hostesses, Restaurant, Lounge, and Coffee Shop | $11.76 | $24,450 |
| Tour Guides and Escorts | $15.39 | $32,010 |
| Maids and Housekeeping Cleaners | $16.84 | $35,040 |
| Locker Room, Coatroom, and Dressing Room Attendants | $12.07 | $25,110 |
| Residential Advisors | $14.34 | $29,830 |
| Tellers | $15.17 | $31,560 |
| Concierges | $15.65 | $32,550 |
| Hotel, Motel, and Resort Desk Clerks | $16.04 | $33,370 |
If you like working with food or drinks…
| Occupation | Median Hourly Pay | Median Annual Pay |
| --- | --- | --- |
| Combined Food Preparation and Serving Workers, Including Fast Food | $11.26 | $23,430 |
| Food Preparation Workers | $11.72 | $24,380 |
| Hosts and Hostesses, Restaurant, Lounge, and Coffee Shop | $11.76 | $24,450 |
| Food Batchmakers | $14.16 | $29,460 |
| Dining Room and Cafeteria Attendants and Bartender Helpers | $11.26 | $23,430 |
| Food Servers, Nonrestaurant | $13.24 | $27,540 |
If you like working with files or numbers…
| Occupation | Median Hourly Pay | Median Annual Pay |
| --- | --- | --- |
| Stock Clerks and Order Fillers | $13.86 | $28,840 |
| Cashiers | $11.47 | $23,860 |

If you like working indoors…
| Occupation | Median Hourly Pay | Median Annual Pay |
| --- | --- | --- |
| Locker Room, Coatroom, and Dressing Room Attendants | $12.07 | $25,110 |
| Residential Advisors | $14.34 | $29,830 |
| Tellers | $15.17 | $31,560 |
| Counter and Rental Clerks | $15.47 | $32,180 |
| Concierges | $15.65 | $32,550 |
| Hotel, Motel, and Resort Desk Clerks | $16.04 | $33,370 |
| Stock Clerks and Order Fillers | $13.86 | $28,840 |
| Telemarketers | $11.81 | $24,570 |
If you enjoy moving/standing a lot at work…
| Occupation | Median Hourly Pay | Median Annual Pay |
| --- | --- | --- |
| Tour Guides and Escorts | $15.39 | $32,010 |
| Laundry and Dry-Cleaning Workers | $16.61 | $34,550 |
| Maids and Housekeeping Cleaners | $16.84 | $34,550 |
| Dishwashers | $11.54 | $24,010 |
| Packers and Packagers, Hand | $11.91 | $24,770 |
| Janitors and Cleaners, Except Maids and Housekeeping Cleaners | $13.43 | $27,920 |
| Couriers and Messengers | $14.09 | $29,300 |
| Food Batchmakers | $14.16 | $29,460 |
| Baggage Porters and Bellhops | $12.24 | $25,470 |
| Concierges | $15.65 | $32,550 |
| Hotel, Motel, and Resort Desk Clerks | $16.04 | $33,370 |

If you enjoy driving…
| Occupation | Median Hourly Pay | Median Annual Pay |
| --- | --- | --- |
| Driver/Sales Workers | $11.95 | $24,850 |
| Light Truck or Delivery Services Drivers | $12.62 | $26,250 |
| Couriers and Messengers | $14.09 | $29,300 |
| Taxi Drivers and Chauffeurs | $14.47 | $30,110 |