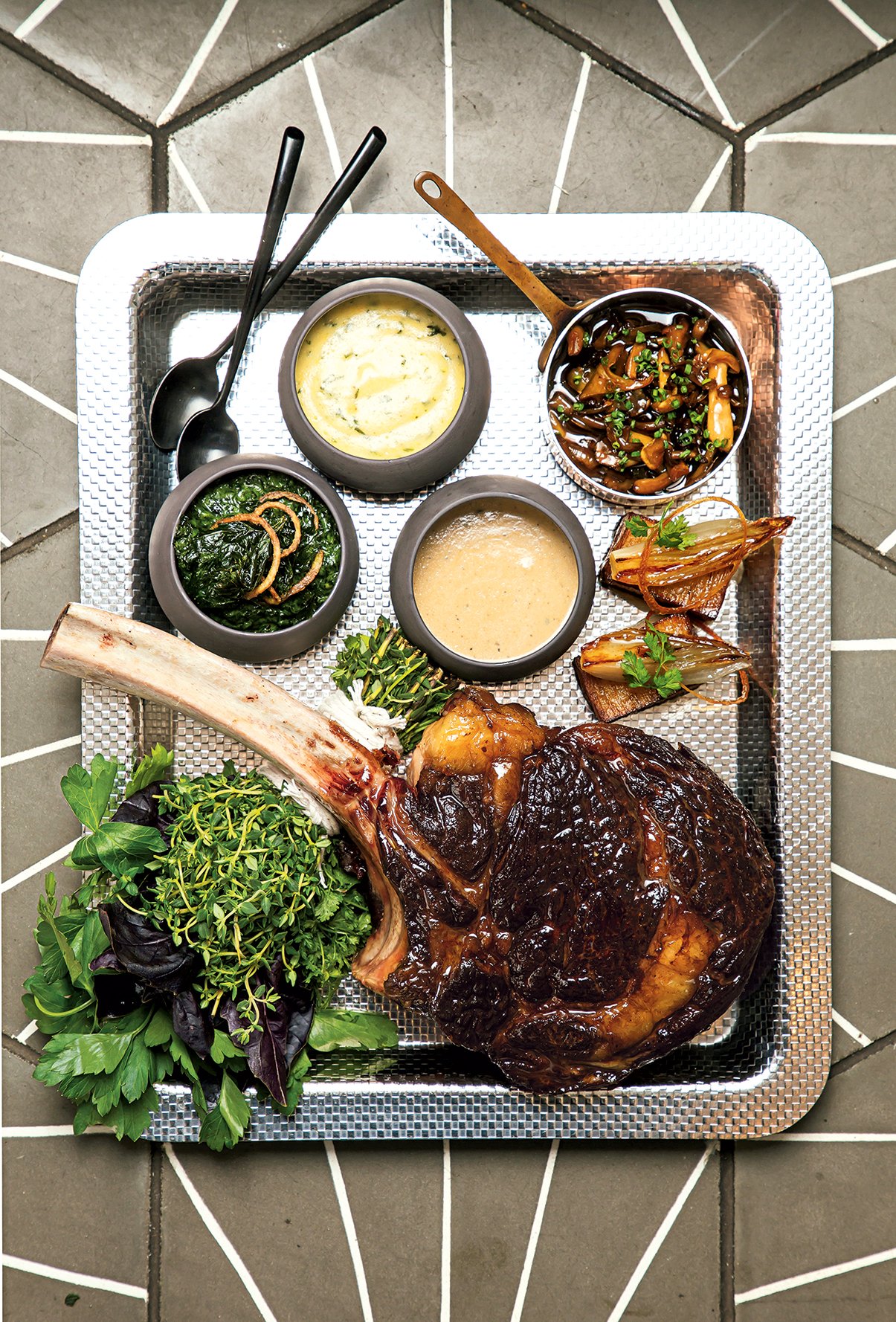 Dairy Cow
In the US, beef cattle and dairy cattle have traditionally been raised for different uses—the former for steaks, the latter for milk, and then as they grow older, for commodity beef (otherwise known as pet food). Now chefs are catching on to the appeal of the deeply flavorful dairy meat. "It's like dry-aged beef without being dry-aged," says chef Nathan Beauchamp, who helps create pop-up "MilkSteak" dinners at the Fainting Goat (1330 U St., NW). The downside: It can be tough. At Pineapple and Pearls (715 Eighth St., SE), chef Aaron Silverman notes the "incredible flavor" of a dairy-cow rib eye, which he salts overnight, roasts, and has served as the pièce de résistance of a $280 menu.
Ancient White Park
These white-horned cows can be traced to 13th-century Britain but didn't arrive in the States till World War II, when they were sent away for protection as a national treasure (first stop: the Bronx Zoo). Conservationists of the prized breed have increased America's Ancient White Park population carefully—there were only about 300 breeding cows in 2008—and the beef has only recently shown up on local menus. Count meat guru Nate Anda of the Neighborhood Restaurant Group as a fan, thanks to its combination of grass-fed-diet flavor and nice marbling. Anda sources cows from Virginia's Leaping Waters farm for everything from the patties at Red Apron Burger Bar (1323 Connecticut Ave., NW) to a bone-in New York strip at the Partisan (709 D St., NW).
Kagoshima Kuroge
Beware the vague label Wagyu, which simply means "Japanese cattle" and can denote either domestic or imported. If you're going to pay big bucks for the high-end beef, look for a more specific designation, such as Kagoshima Kuroge. The black breed of Wagyu is raised with strict standards for aging and feeding. "I think the stuff from Kagoshima almost has a sweet garlic undertone," says Eric Ziebold, who showcases the beautifully marbled beef at Kinship (1015 Seventh St., NW). "I went to a farm—it's very serene," he says. "The last six months, the cows have a diet of beer, they're massaged. The farm had music playing."
This article appears in the April 2017 issue of Washingtonian.