Unless you're lucky enough to have time to sidle up to a bar and take advantage of some happy-hour oysters, the 3 pm hunger slump is pretty depressing. Your options are likely not too different from the grab-and-go chains you hit for your morning coffee. Daniella Senior and Juan Coronado are out to change that with Colada Shop. The Miami-style joints in Sterling and on DC's 14th Street corridor serve a Cuban-accented lineup of coffee, cocktails, sandwiches, and snacks with Starbucks-like efficiency. I'd tear into a bag of custardy mushroom croquetas ($3.50 for two), the béchamel-based fritters, over a stale cranberry muffin any day.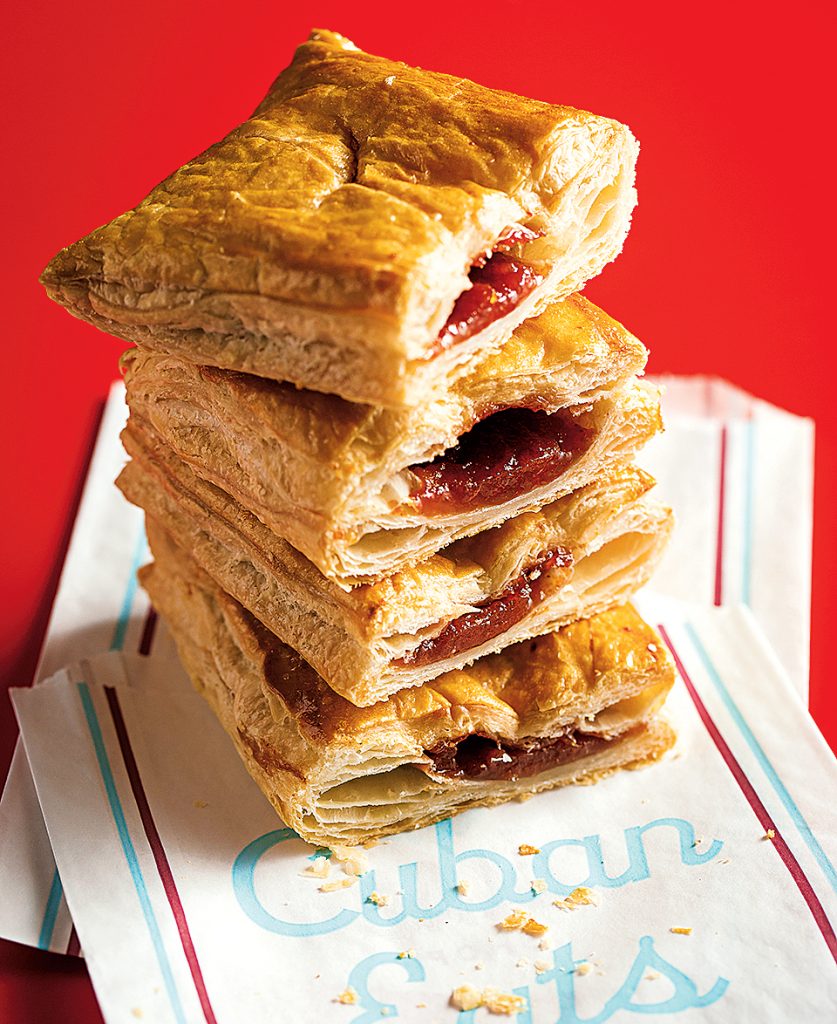 Coronado and Senior, along with chef Mario Monte, are alums of José Andrés restaurants, and they've carried their previous boss's knack for branding and design with them. If there's prettier to-go packaging, I haven't found it. But the color-splashed spaces are so inviting and sunnily transportive that it can be a mood lift to stick around. Another reason to stay: the Cuban sandwich ($9.98), which you'll want to eat while it's good and melty, fresh from the press. Inside are layers of eight-hour-roasted pork, Swiss cheese, thin pickles, and coarse Dijon mustard. The Media Noche ($9.98), a similar sandwich that Senior describes as "after-party food"—it's on a softer, sweeter roll—is just as tasty. A vegetarian version ($9.98), with roasted cauliflower and portobellos, is decent if you're forgoing meat, but it won't win converts from the other side. The fourth sandwich ($9.98)—a warm layering of ham, Swiss, and smashed chicken croquetas leans starchy and dry.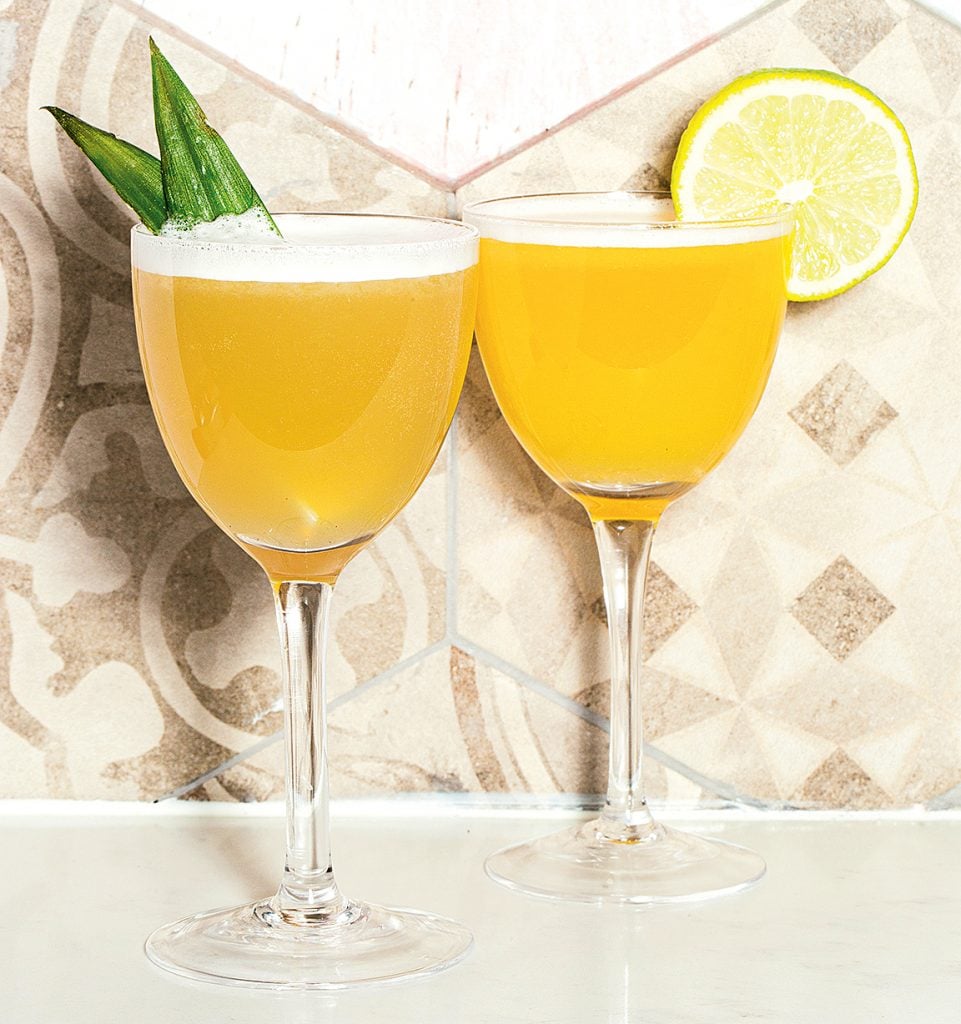 One of the foundations of Cuban cooking is picadillo, a savory-sweet stew of ground beef, sofrito, raisins, olives, onions, and peppers. (Monte's dad ships homegrown Cubanelles from Miami every week.) I could eat Monte's excellent version on its own, but it's even better encased in an empanada ($2.75), deep-fried in the Caribbean manner so the dough turns brittle. Or in a pastelito ($2.25), a baked pastry with a tender, shortening-enriched dough. The pastelitos run sweet, too, and a version paved with fragrant guava paste makes a terrific match for a cafe con leche, as does the tres leches cake ($4.50), crowned with lime-spiked Italian meringue.
At the DC location, Senior and Coronado fill another gap—the cheap (yes, these days, $8 is cheap), thoughtfully made cocktail. Coronado, who spent three years as "cocktail innovator" at Andrés's Barmini, has traded wizard-like concoctions for simpler daiquiris and mojitos. Still, he's brought some tricks. The reason the mint in his drinks is so bright-tasting is that he shocks it in ice water, then boils it. Rum old fashioneds are stirred with bitters house-made from coffee beans. And his piña colada ditches Coco Lopez in favor of roasted-coconut milk, coconut cream, and fresh pineapple juice. My favorite sip might be the Mary Pickford, a frothy mix of white rum, grenadine, and pineapple that's more balanced than sweet. Just the thing for the 6 pm slump.
This article appears in the April 2017 issue of Washingtonian.