Despite persistent rain Saturday, thousands of scientists descended on the National Mall to show their support for evidence-based policy and to express concern about cuts to science funding. Following a morning of speeches and musical performances featuring Bill Nye and Questlove, attendees of the March for Science paraded down Constitution Avenue to the Capitol chanting "Science saves lives," "Build labs, not walls," and "Hey, Trump, have you heard, you can't silence every nerd!"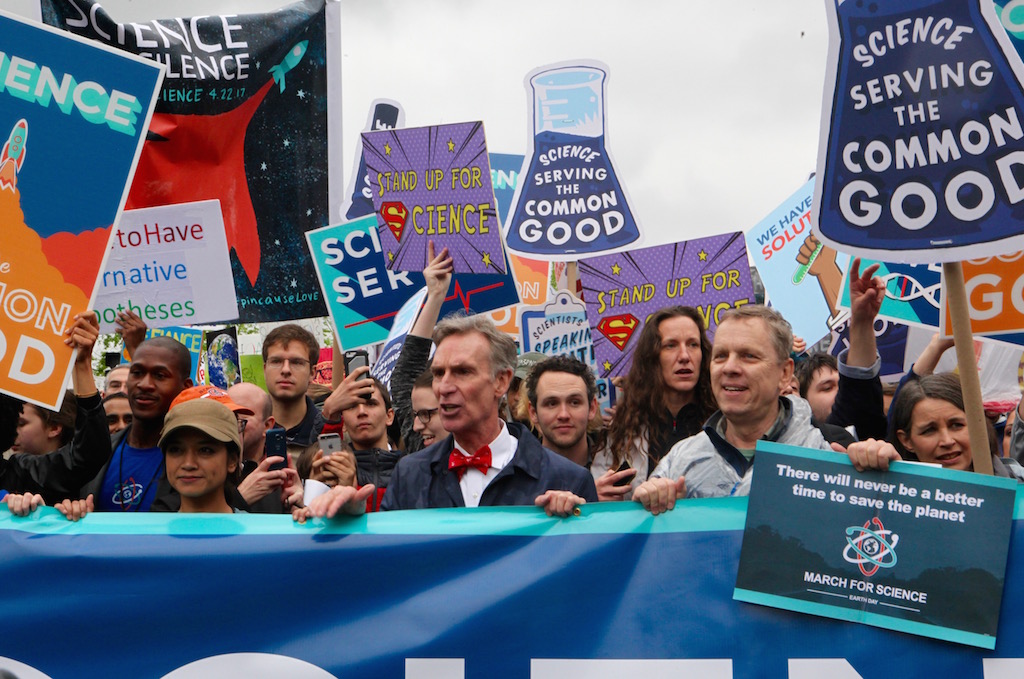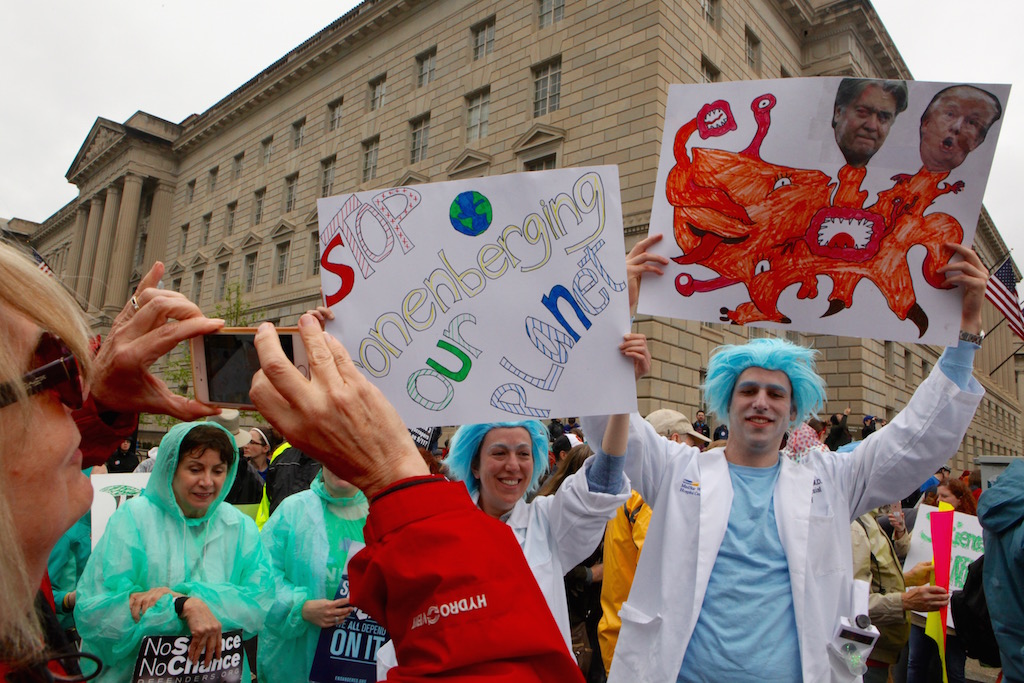 "I work in molecular diagnostics, and it's important to keep funding research to keep us finding new ways to test for these diseases and keep people healthy," said Krista Newell, who works on cystic fibrosis, oncology, and iron overload disorder research. "Cutting [National Institute for Health] funding, cutting parks and endangered species–we're cutting the wrong things. There are a lot of other things that can be cut that aren't benefitting the public."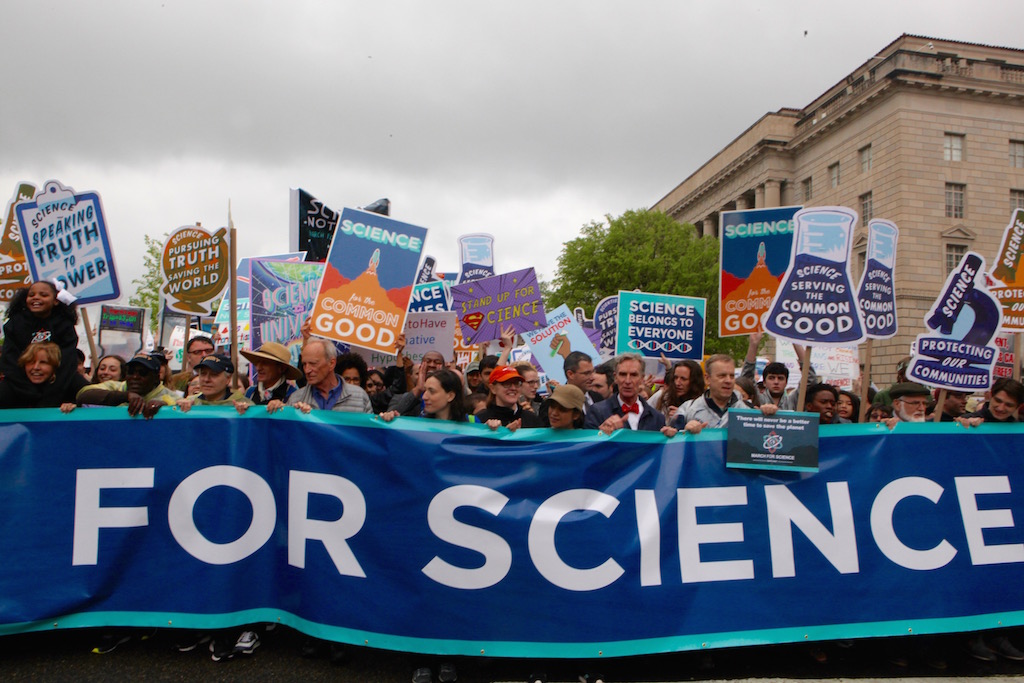 Many attendees expressed alarm about climate change and funding cuts to the EPA, bearing signs that read "There is no planet B," "The oceans are rising and so are we," and "There are no jobs on a dead planet."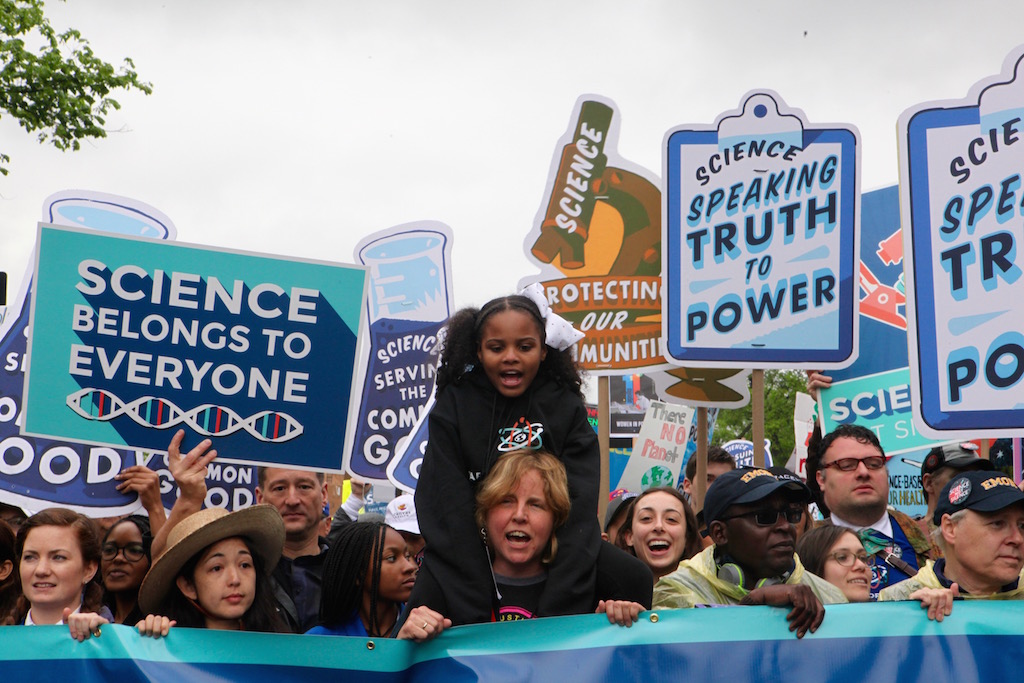 "The main reason for this march is to show how important science is, so we can get funding to keep doing research to better the advancement of this planet," said Kevan Julye, a chemistry PhD student from North Carolina State University. "We're stewards here. Are we going to leave something viable for future generations?"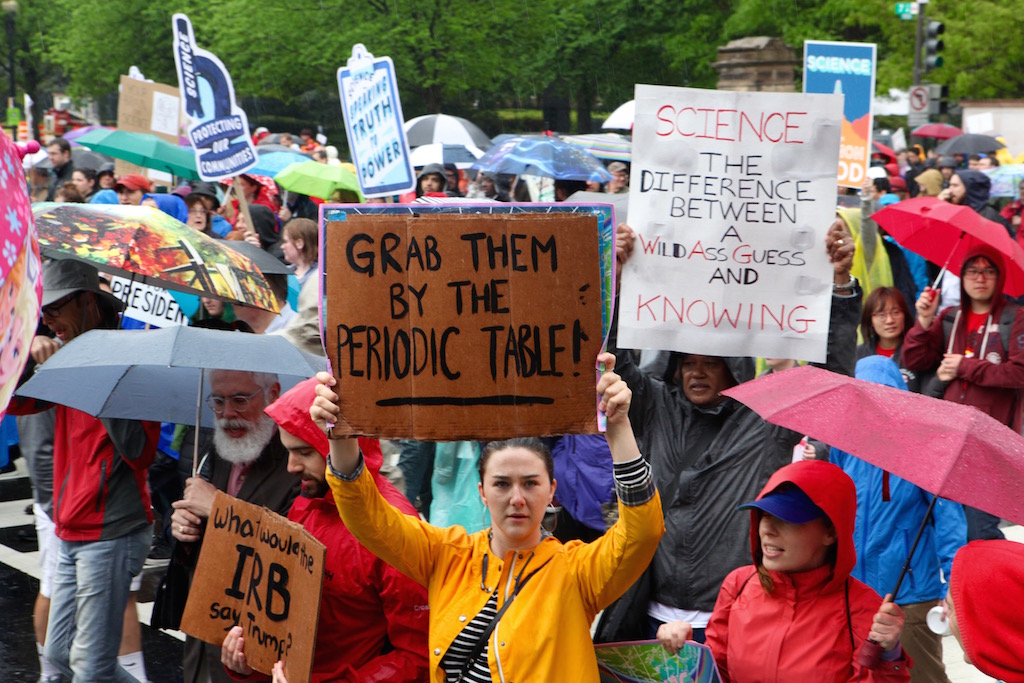 The idea for the march was incubated on Reddit by users inspired by the Women's March on Washington, which was held the day after President Donald Trump's inauguration. Some scientists were concerned about mixing science and politics, but organizers promised it would not be a partisan event. Mainstream science organizations cosigned the rally, and it went global. Satellite marches occurred in more than 600 cities on six continents and was cheered on by scientists in the seventh, Antarctica. The DC march received a permit for 75,000 people.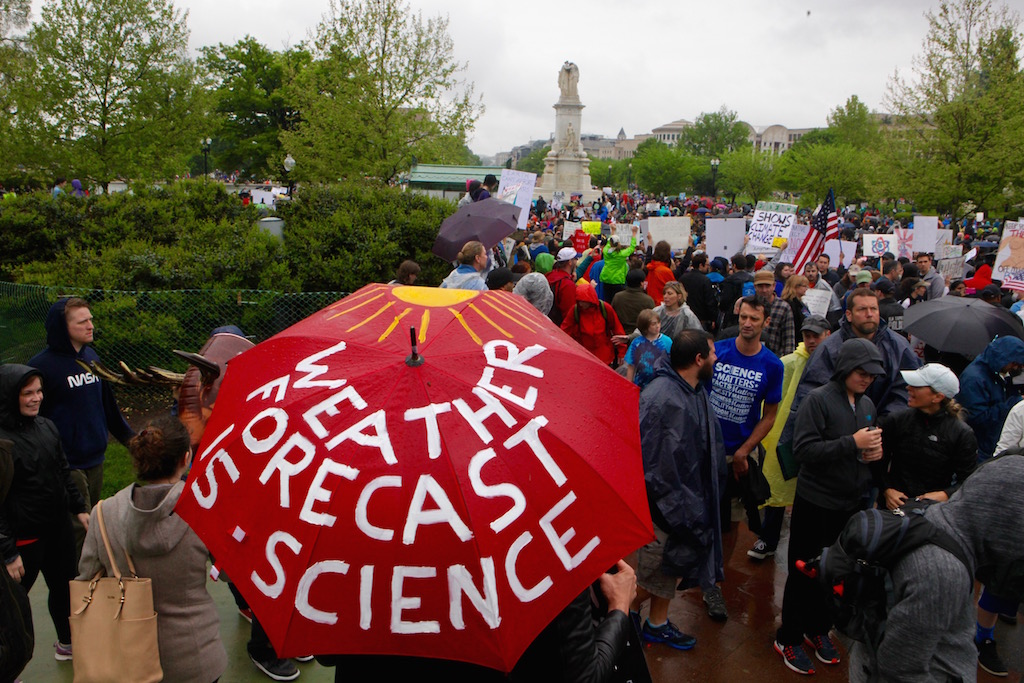 Not all marchers were scientists.
"I've been coming to many of these marches, but this one in particular because it's hopefully more action-oriented," said NoVA resident and IT specialist Justin M, who held a sign reading: "Compassionate Pragmatism as Public Policy." "It's about having responsible people who deal in truth getting involved in politics, which I think is important."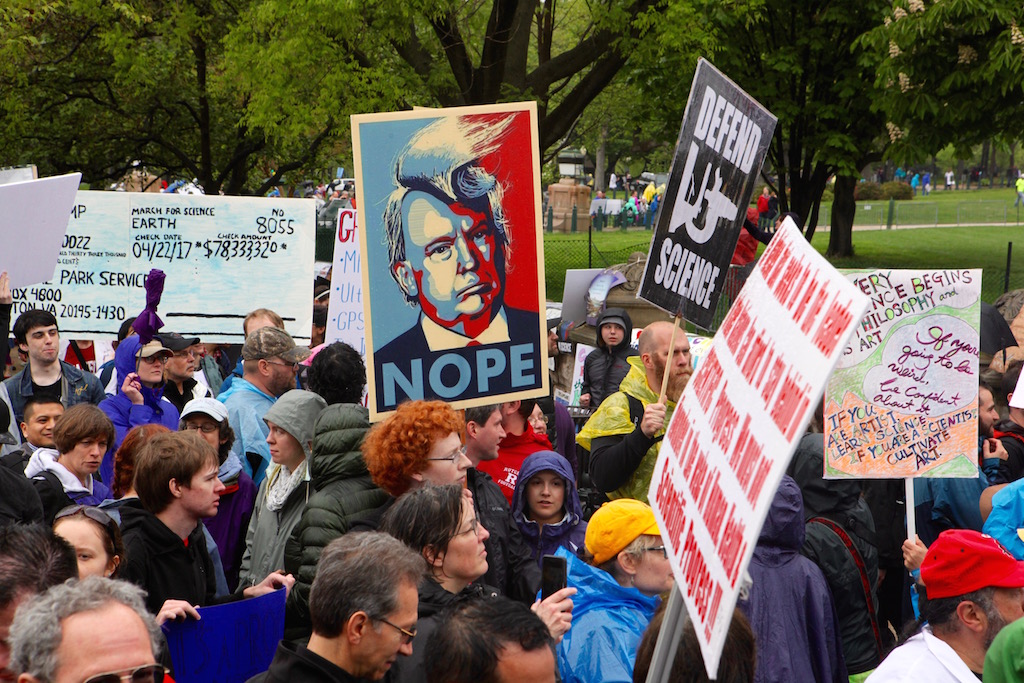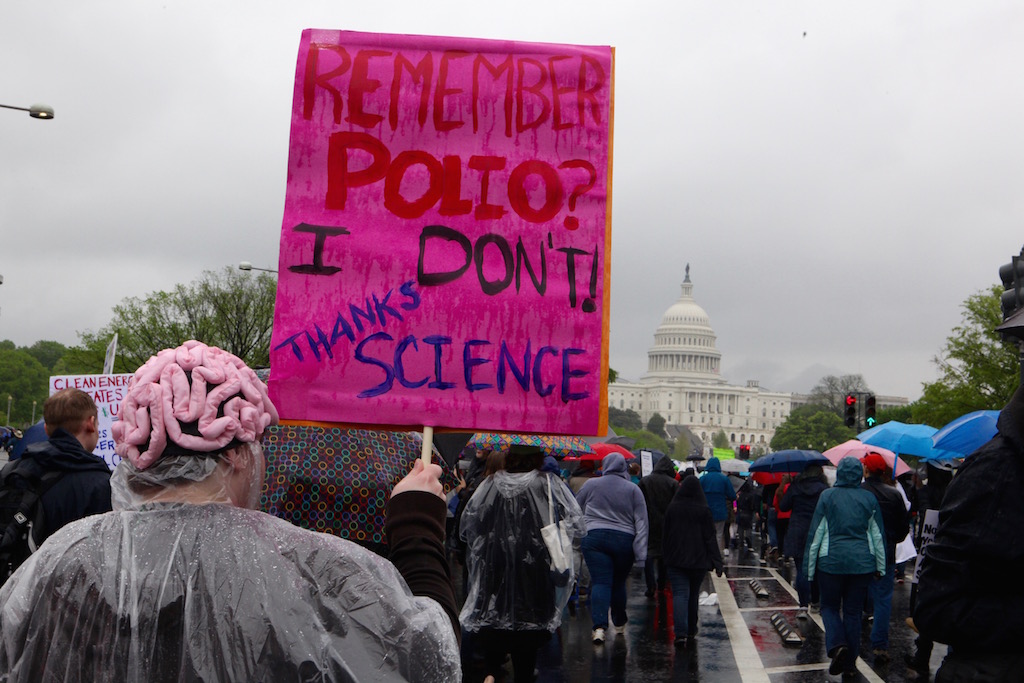 March organizers wanted to challenge the stereotype of science as stuffy, white, male-dominated field and intentionally brought in speakers for the morning rally who represented a broad range of backgrounds, ages, and expertise.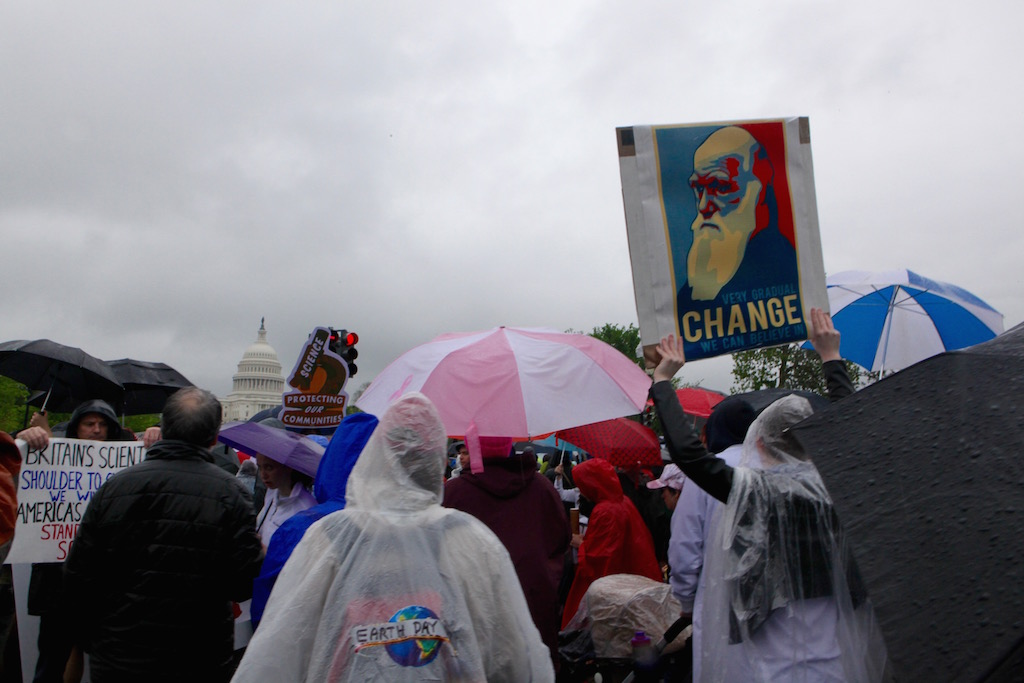 "Government funding is the lifeblood of science," said Emily Heuring, a local molecular biologist who got her start studying pond scum in graduate school and went on to conduct HIV research. "Basic science is funded by the government in order to start the ball rolling, and then private companies can take it over and go from there. [Private companies] are never going to fund the important stuff to get the baseline…it's important to fund the whole pipeline, not just the fancy diseases and things like that."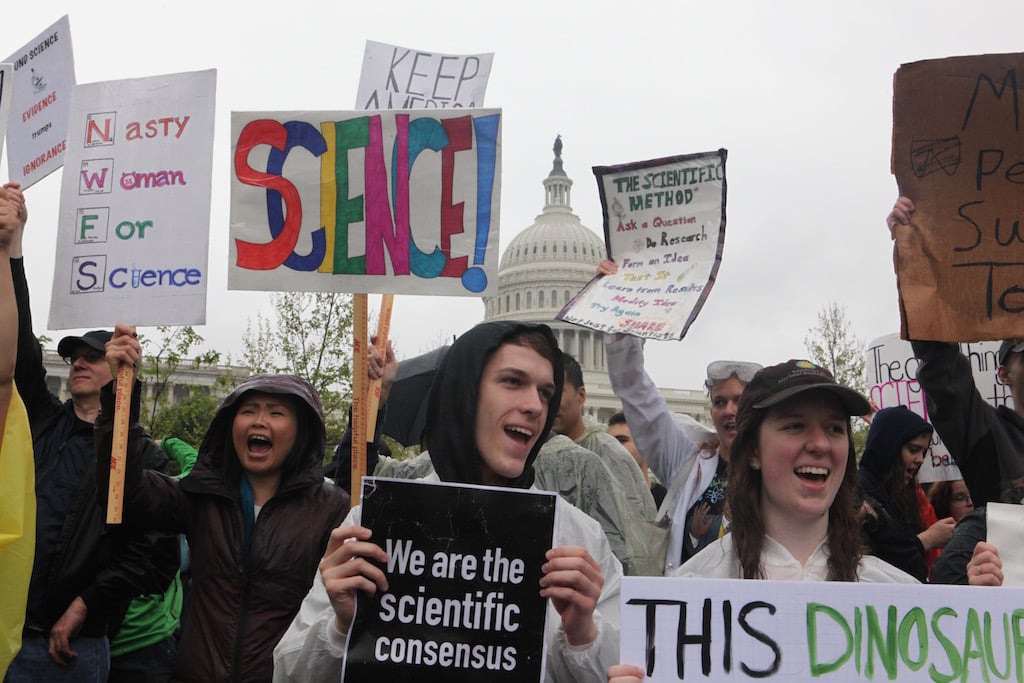 Some scientists said they are worried that the Trump administration's proposed budget cuts will imperil scientific progress for generations, and expressed dismay about politicians and other influential figures who discredit scientific consensus.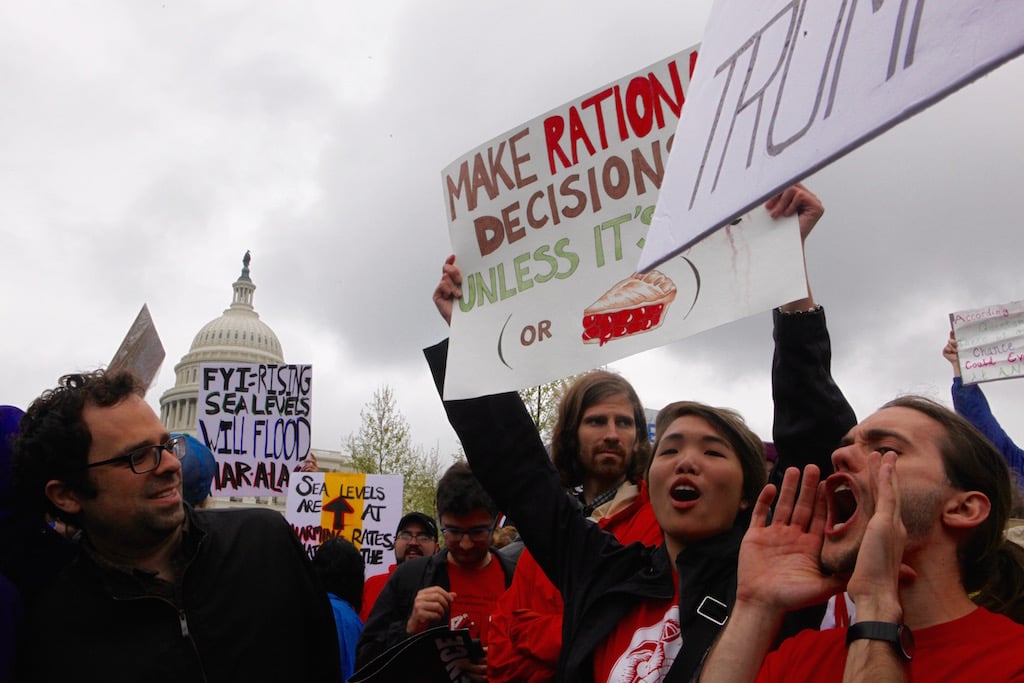 "It takes more than a decade to make a scientist, and that scientist benefits from all the other scientists who have gone before him," said Washington physicist Terry Heuring. "When you cut back on science and reduce the science enterprise that exists, that's a long-term impact that will affect people for decades to come and we will not recover from it easily. You look around and see all the things that are part of our everyday life that came out of a laboratory. If you don't fund this stuff, if you don't embrace it, then you're sort of living in a cave and lighting a fire and going out and hunting a deer to eat for that day. So, take your pick."