Hotel bars can be wonderful places to drink. Typically the cocktails are strong, the vibe is welcoming, and the people are interesting to watch. The team behind McClellan's Retreat wanted to channel all of these favorable qualities with Truxton Inn, their new hotel-inspired bar in Bloomingdale—minus, of course, the hotel.
"I travel a lot. It's always cool to sit in a hotel bar and meet people," says owner Matt Weiss. "The hospitality is really extended."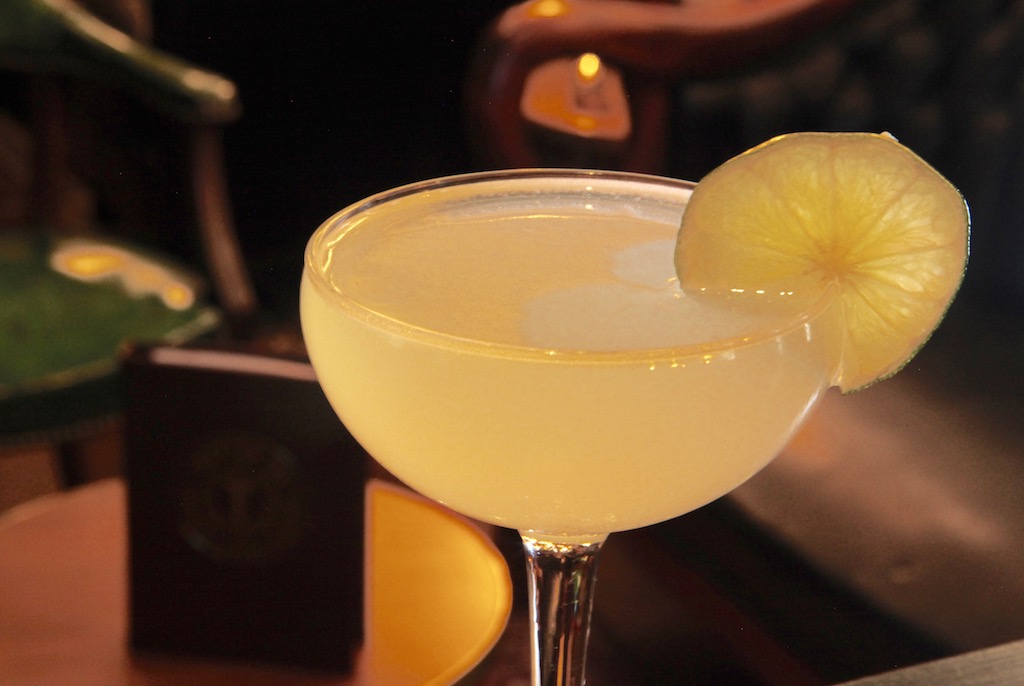 The theme isn't over-the-top (i.e no bartenders dressed like bellhops). Like McClellan's Retreat, which takes its name from Civil War General George McClellan, the inspiration is more about a historic look and ambiance. The low-lit, 50-seat space is outfitted with vintage leather chairs and sofas, shelves lined with nicknacks and worn cocktail manuals, and a curving green bar top.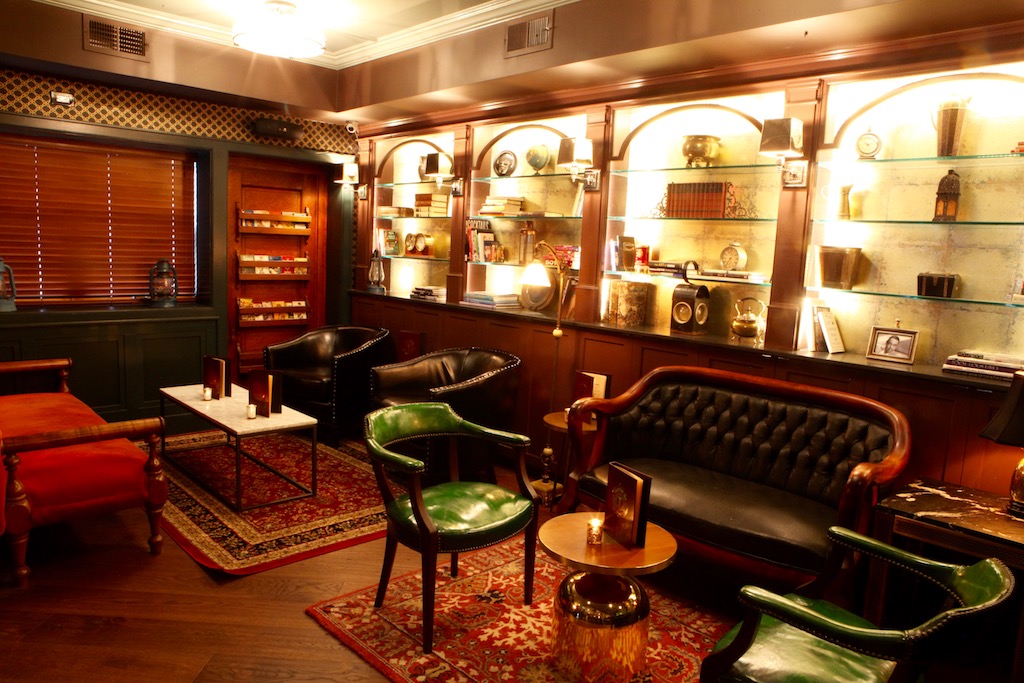 Bartender Brian Nixon is behind the menu of classic cocktails, including daiquiris, martinis, and Manhattans. A list of house "recommendations" riff on tradition, such as the No Se-Groni that swaps gin for mezcal, or a Congressman's Lunch martini with DC-made Civic Vodka or gin, dry sherry, and pickle brine (just don't have three, or you will sleep at the Inn). Part of the lineup will rotate seasonally, bringing tiki drinks this summer. While shaken and stirred libations are the focus, Nixon also pours beers and a few interesting wines, including Pratsch vegan rosé that Nixon says is made without using bone-based charcoal or harvesting methods that sweep up critters alongside the grapes.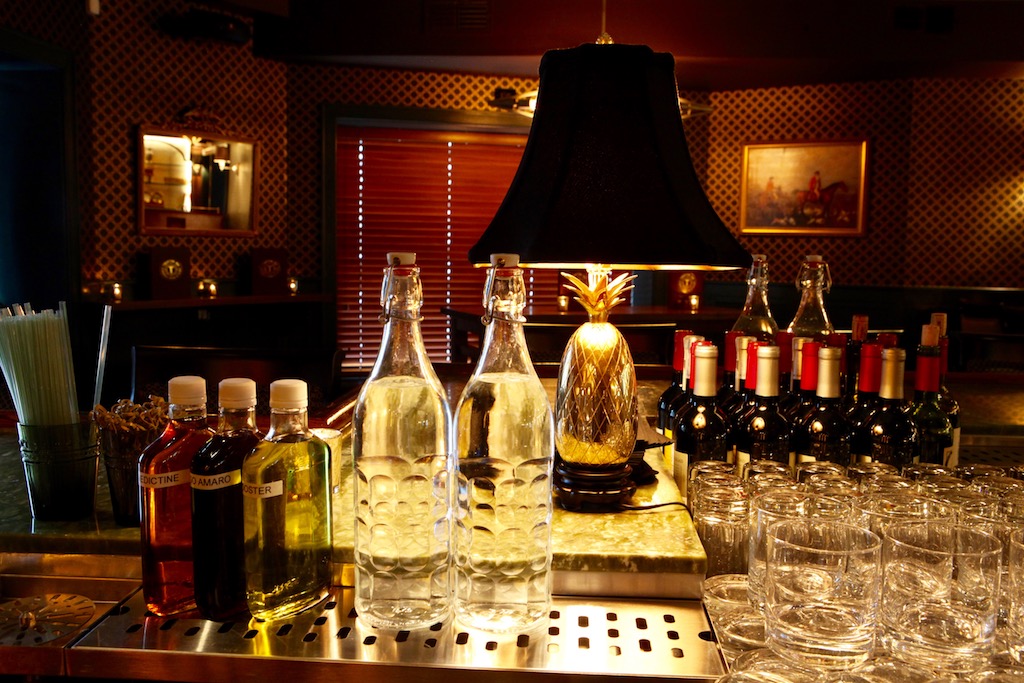 Thankfully the hotel bar theme doesn't extend to the prices, with most cocktails clocking in between $11 and $13. The one exception is a $25 Truxton Inn Manhattan made with Whistle Pig rye and Antica Carpano vermouth. Whistle Pig is pricey to start—bottles often retail around $80 and up—but what makes this cocktail special is that it draws from a barrel that Nixon picked out exclusively for his bars at the Vermont distillery.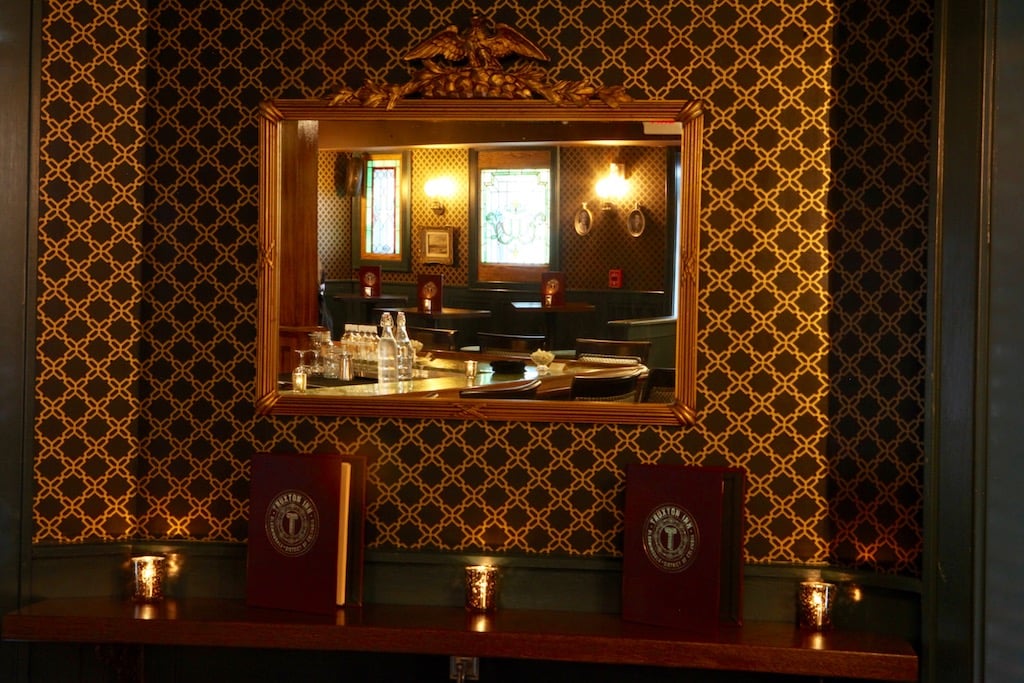 A small lineup of bar snacks gets creative with flavored popcorn (salt and vinegar, sour cream and onion). More filling are meat and cheese boards, and both sweet and savory pastries from Republic Kolache with options like cinnamon-sugar and a half-smoke kolache made with sausage from neighbor Meats & Foods. Drinkers can match the snacks with specials during happy hour, which includes $6 Old Fashioned cocktails, $5 wines, and the Champagne of beers for $3, because, as Nixon says, "Miller High Life is delicious."
Truxton Inn. 251 Florida Ave., NW. Monday to Thursday, 4 p.m. to 2 a.m.; Friday, 4 p.m. to 3 a.m.; Saturday, 3 p.m. to 3 a.m.; Sunday, 3 p.m. to 2 a.m.