Jenni Bick Custom Journals, a 2,000-square-foot paper-goods mecca with an embossing station, a 1,500-square-foot workshop, and more Moleskine journals than the most prolific writer could fill in a lifetime, opens Thursday in Dupont Circle. For Jenni Bick—the store and the person—the new shop represents a resumption of a passion that began with her Adams Morgan bookstore that closed 23 years ago.
Bick, who grew up in Fairfax and attended American University, has always loved stationery, paper, and, as she refers to it, "the form of the book." She and her husband Robby opened Bick's Books, at the corner of Kalorama Rd. and 18th St. in 1989, as she was finishing school. When the store started suffering from new pressures of big-box retailers like Barnes & Noble and Border's, Bick supplemented sales with handmade journals. But even that wasn't enough to stall the inevitable, and in 1994 Bick's Books closed.
"We were young and idealistic, and didn't see the triple whammy of Borders, Barnes & Noble, and Amazon coming," Bick says.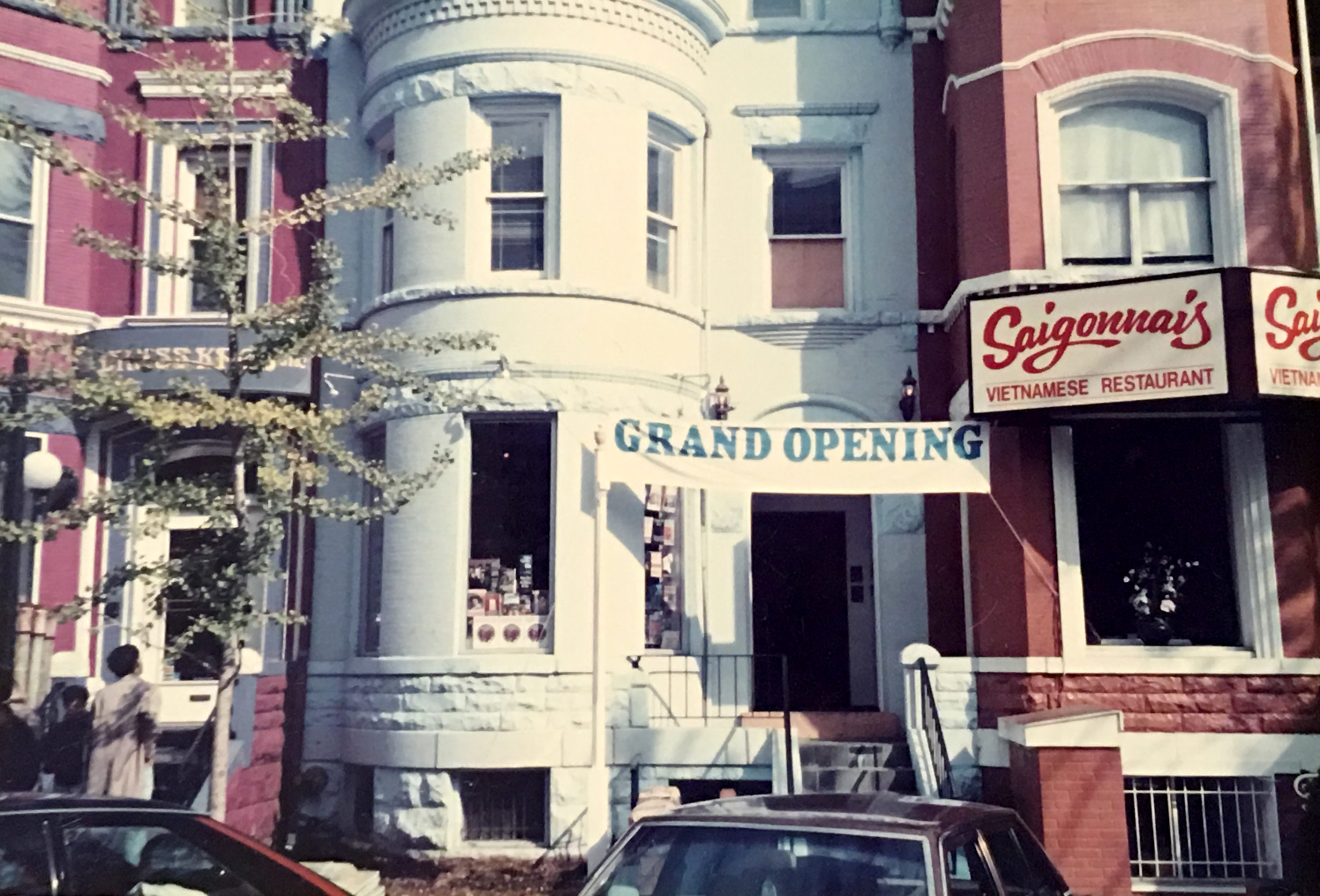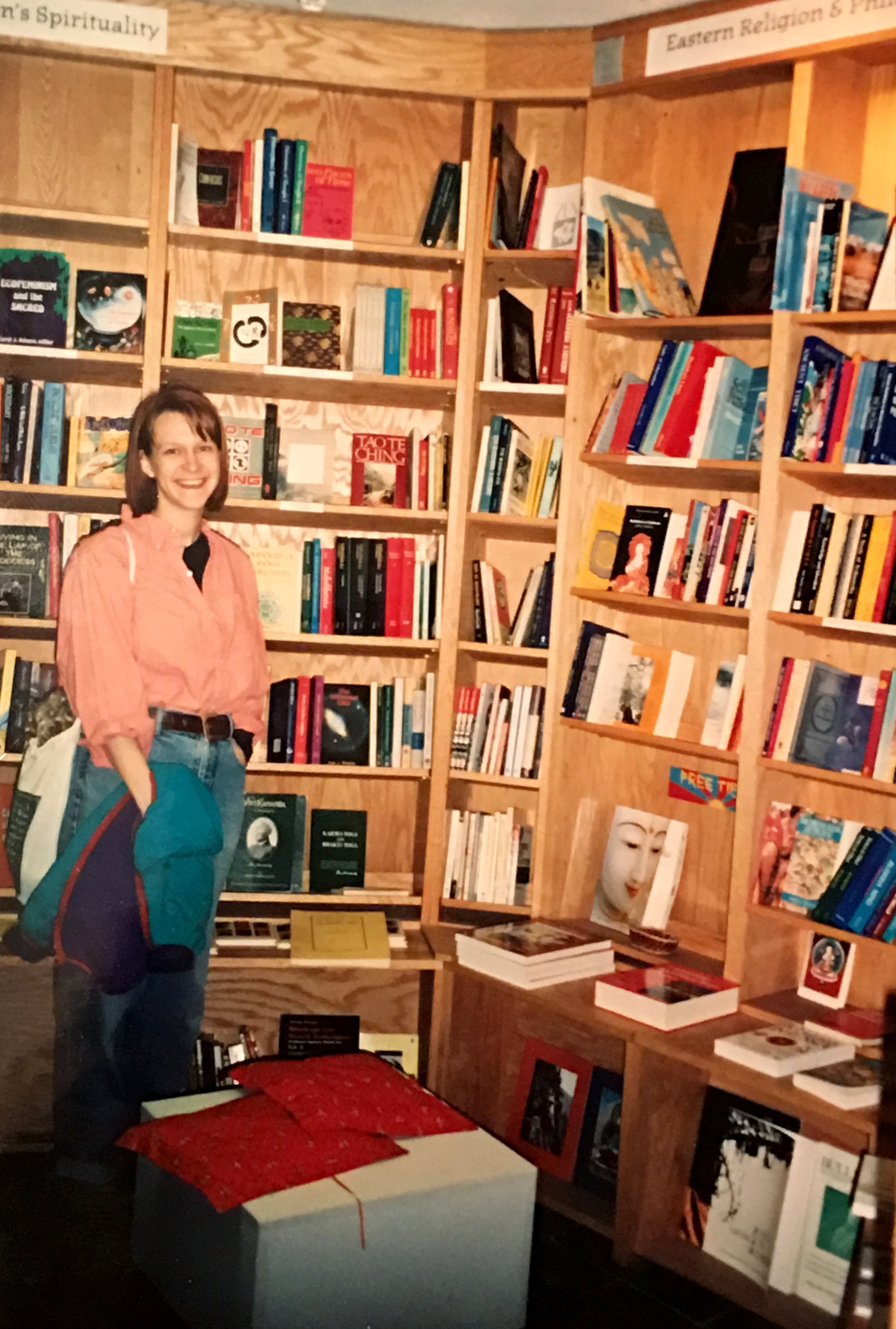 There was a silver lining to the experience: "Seeing that customers liked and bought my journals showed me that there was potential" she says. The success gave Bick the confidence to pursue book and journal-making full-time.
Bick started out the way many small businesses do: at home. She set up shop in the kitchen, and made journals and photo albums that she sold at other independent bookstores and craft fairs up and down the East Coast. She honed her craft by studying traditional Italian bookmaking, collecting beautiful leather-bound volumes she found in small workshops throughout Italy.
Thanks to the internet's reach Jenni Bick's Custom Journals was able to expand and grow exponentially after its website launched in 2000. The brand boomed in 2007, when Bick began offering customized embossing. In 2013, she opened a 4,000-square foot showroom and warehouse in Martha's Vineyard—where she and her husband moved in 1997—equipped to handle larger corporate orders for monogrammed and customized pieces.
Although Bick and her husband left Washington for two decades, the city where they attended school and first launched their business still appealed to them.
"Moving back to DC was a personal choice more than a business decision, but I knew (fingers crossed) I could make a store work in Washington," she says. "A lot has changed, most notably the vibrancy and energy of downtown."
The new store, located at 1300 Connecticut Avenue, opened unofficially last week, and will mark its grand opening reception this weekend. The paperie will be the largest collection of journals and notebooks available in the District, a Wonka's factory of writing instruments and colored journals interspersed with a range of oddities: antique furniture, star charts, boxes of twine and letterpress, and quotes from famous authors. In the back is a wall that customers can test fine pens on, scribbled with personal notes.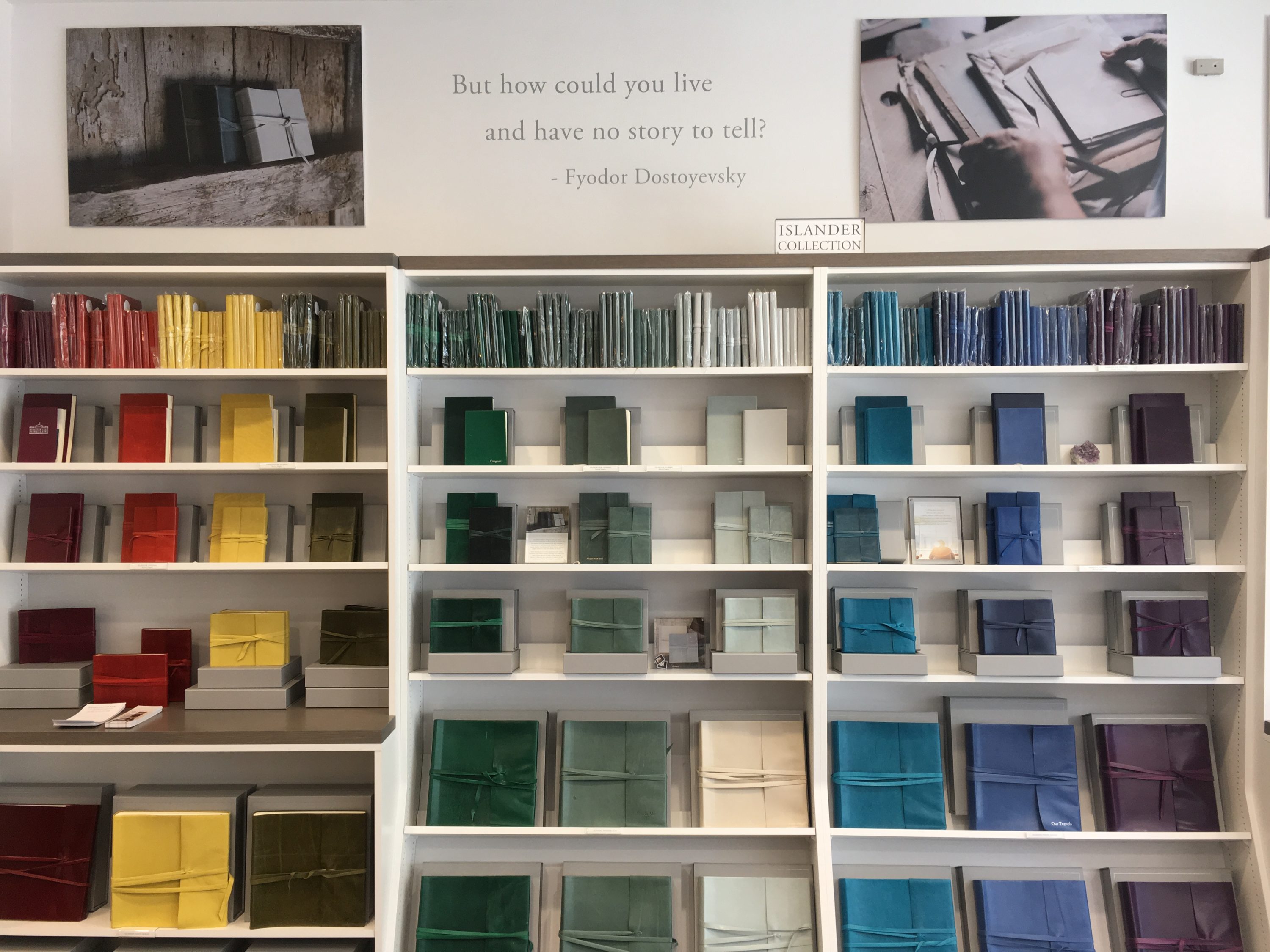 The interior is a collaboration between Bick and Bethesda-based GTM Architects, which designed an airy space of natural bleached wood accents, bright lighting, luxe vintage-style touches, and a neutral palette of white and gray that lets the rainbow selection of Moleskin and Leuchtturm 1917 journals pop. The store will also have a embossing station so that customers can have books and journals customized while they browse.