In the past three years, non-invasive cosmetic procedures have exploded in popularity, with millennials, generation x-ers, and baby boomers all frequenting plastic surgery clinics more and more. We asked Dr. Soheila Rostami of Sanctuary Cosmetic Center in McLean, Virginia for her insight into the top cosmetic procedures and treatments in the DC area.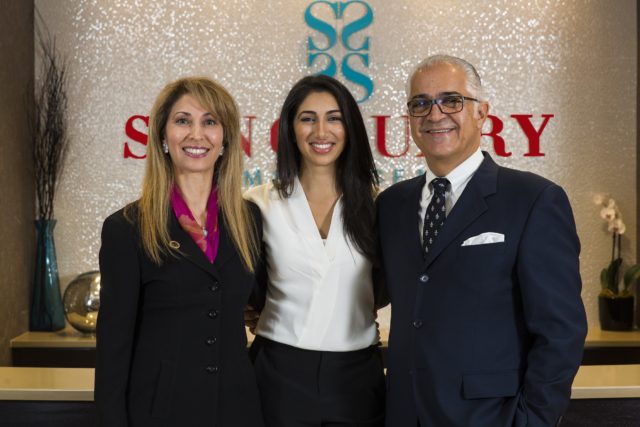 Cosmetic Procedures and the Rise of Selfies
Millennials are greatly influenced not only by Hollywood celebrities, but social media celebrities as well–their impact is so profound, our time period has even been coined the "selfie generation."
"Most new patients I see now range in age from early 20s to early 40s," says Dr. Rostami. To get ahead of the aging process, younger patients are undergoing non-invasive cosmetic procedures such as Botox and other brand-name alternatives Dysport and Xeomin. Botox is still the number one requested non-surgical procedure, with use among millennials jumping nearly 90 percent in the last five years. Millennials also account for nearly 18 percent of all procedures performed.
Why has there been such a jump in non-invasive treatments?
In our 24-hour, work-focused city, non-invasive and no downtime procedures are preferred by all generations, and the availability of these non-invasive procedures make millennials more willing to undergo preventative treatments.
"Most patients in DC are looking for natural results with no indication that they've had a procedure done," says Dr. Rostami. She uses a special filler injection technique with cannula to prevent bruising in patients.
Technology advances to treat everything from hair loss to a facelift without downtime
Recently approved FDA procedures have added to the wide range of previous "surgery only" categories to now offer non-invasive alternatives. For example, Instalift is a new mini-facelift offered at Sanctuary Cosmetic Center to lift and enhance the face without surgery.
In addition, hair loss can now be treated using concentrated growth factors harvested from the blood or platelet-rich-plasma (PRP) in a series of short office treatments.
While fillers have been on the market for years, four new fillers from the Juvederm and Restylane family were released this year alone. Now there are options for treating your whole face, from lip enhancement to facial wrinkles and contouring.
The emergence of cosmetic centers and medical spas
Nearly two years ago, Sanctuary Cosmetic Center was one of the first of its kind to launch in the DC Metro Area, offering all top-of-the-line cosmetic procedures from Aesthetician services to full body plastic surgery. With four doctors and two aestheticians, the center is now busier than ever.
Dr. Rostami advises patients to always check their doctor's credentials. More and more medical doctors are adding cosmetic services to their practices. While this exposes more people to the cosmetic industry, the quality of care can be hit or miss. Inexperienced doctors who inject products can cause adverse events like droopy brows or uneven and unnatural facial features. Laser resurfacing and hair removal have also increased in popularity, but unskilled technicians can cause burns or scarring to patients when performing laser procedures incorrectly.
Surgery is more popular than ever
The rise of non-invasive procedures hasn't slowed the popularity of traditional surgical procedures–Dr. Rostami says her top surgical procedure this year is an eyelid lift. Contrary to common beliefs, eyelid lifts, or blepharoplasty, do not require general anesthesia and patients can return to work within a few days.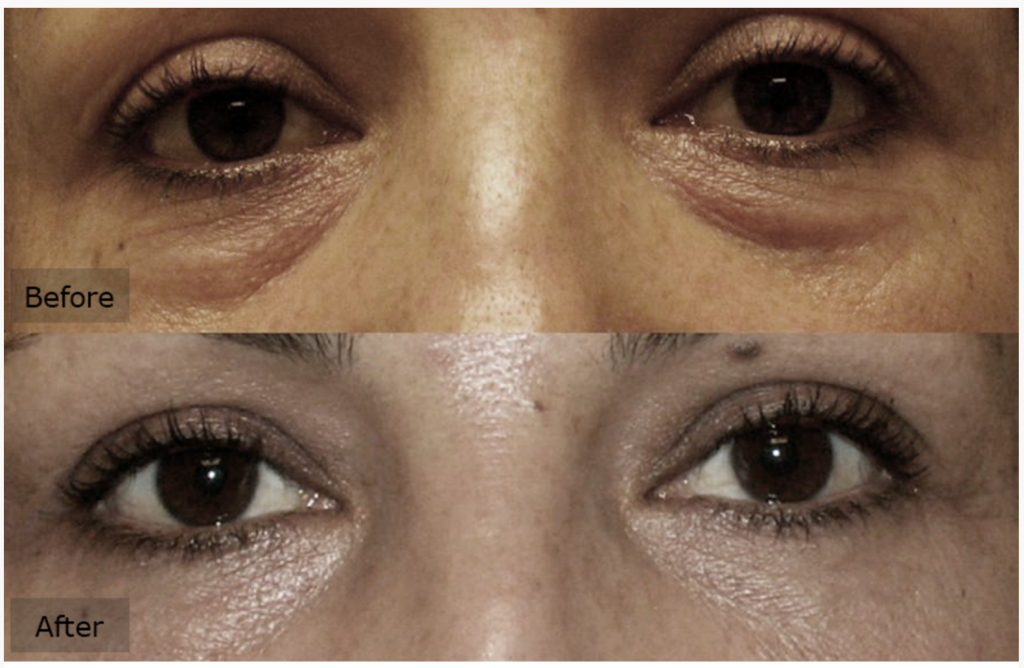 In addition, Sanctuary Cosmetic Center also has a body plastic surgeon on staff, Dr. Ayman Hakki. His most requested procedures this year include Brazilian Buttlifts and the Mommy Makeover. The Brazilian Buttlift is very popular among patients looking to achieve an "hourglass figure."
It starts with liposuction to create curves, and the fat is then reinjected into the butt or breasts to achieve the desired shape. Mommy Makeovers are popular among women to lift and tuck the loose skin after having children.
In honor of Sanctuary Cosmetic Center's two year anniversary, they are having specials on cosmetic procedures and are offering complimentary cosmetic consultations.