A guide to the newest places to eat and drink.
Small plates have taken over the dining scene, so it was only a matter of time until we reached the next phase: "tapas-style" cocktails.
The half- to three-quarter-portion drinks will be available in flights at Nocturne, a hidden bar that will open mid-July in the basement of Sugar Shack's forthcoming Shaw doughnut shop. The set-up will be reminiscent of Captain Gregory's, a cocktail lounge concealed inside the Alexandria location.
Nocture, however, will be even more experimental than Captain Gregory's. "It's meant for people who really want to see bartenders push themselves to the limit," says owner Rob Krupicka, a former Democratic member of the Virginia House of Delegates.
The 17-seat bar will have plenty of fancy equipment, including a centrifuge, which Beverage Director Sam Brooks says can be used to infuse or clarify ingredients by spinning them at "8,000 times the speed of gravity." Meanwhile, a rotary evaporator—also used by Barmini—can distill liquids into their pure essence. Because color doesn't pass through the distillation, Brooks says you could put the individual components of a cocktail through the machine and then pour it "like water" into a glass.
In total, the menu will feature 30 to 40 mini cocktails, which customers can mix and match in flights. "One of the most common things we hear is, 'Wow, the menu is so cool, I want one of everything,'" Brooks explains. "It will allow people to try more stuff."
Although the exact pricing hasn't been finalized, a trio will likely go for $30 to $35 with the option to add on more. The team is also considering a higher end "omakase option" where the cocktail selection will be left in the bartender's hands.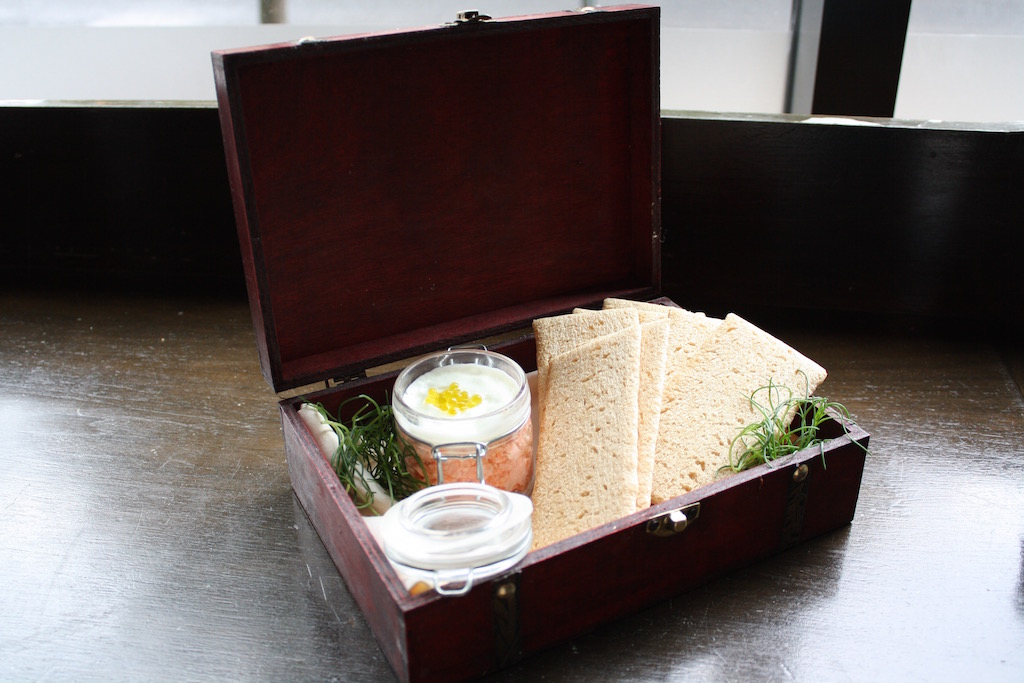 Captain Gregory's Executive Chef Brandon McDermott will prepare a small menu of gourmet snacks to go with the drinks, including duck jerky and gussied up deviled eggs. A salmon belly rillette with sea beans, cucumber espuma, and olive oil "caviar" will be presented in a jewelry box. One carryover from Captain Gregory's is an aerated, carbonated root beer pudding with smoked whipped cream served in a tea cup. There will also be doughnuts (duh) and foie gras marshmallows.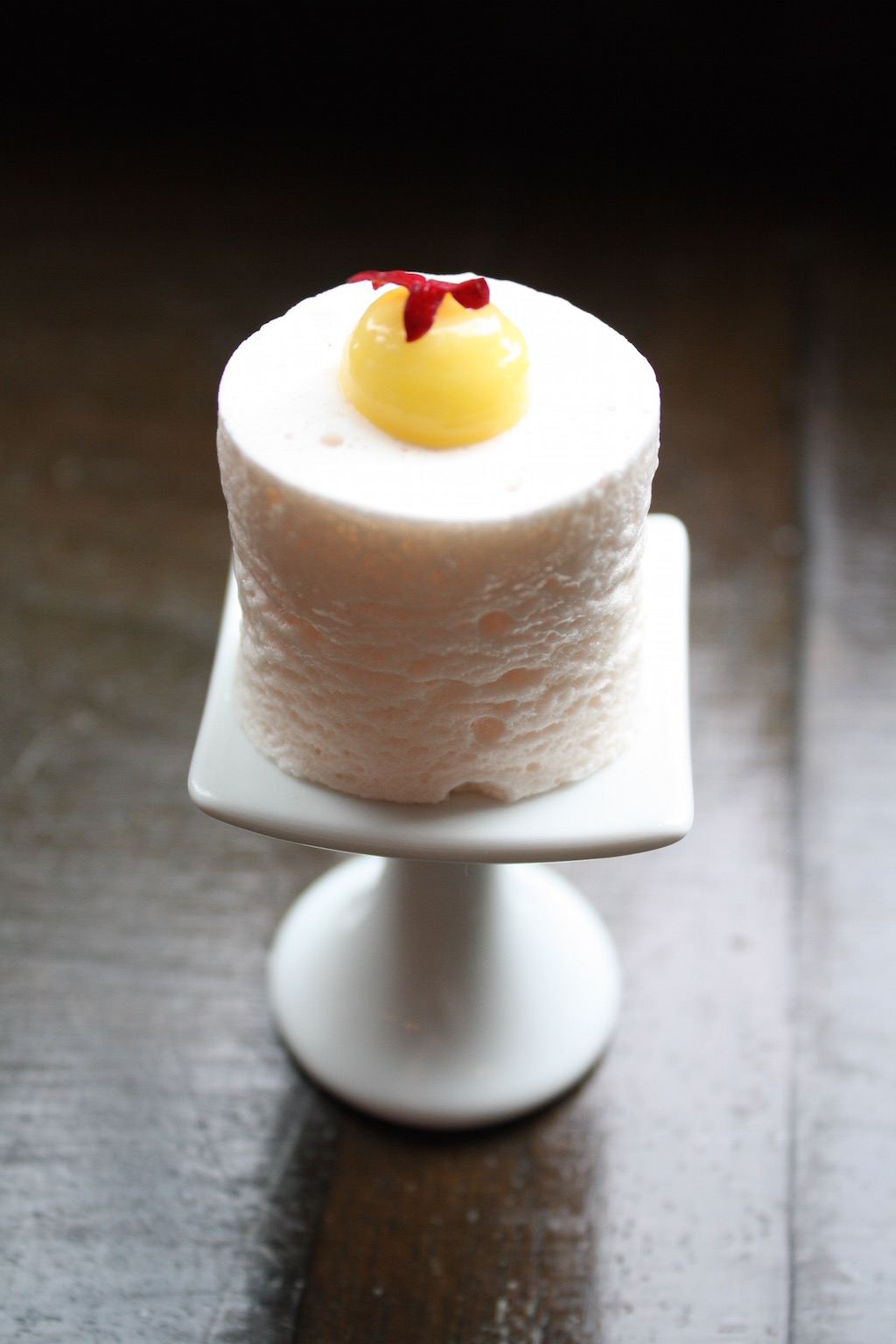 To get to Nocturne, patrons will descend in an elevator from the doughnut shop into a French-inspired parlor. From there, they'll walk through a "garden door" into the bar, which is meant to feel like stepping outside into the starry night. (But think abstract: the chandeliers allude to starlight.)
As for the name? Krupicka explains that one of the first cocktails they ever created for Captain Gregory's was called "An Abandoned Apartment in Paris."
"The basic idea for Nocturne is if you were to walk into the abandoned apartment in Paris and then walk through its French doors outside, you would be in nocturne," he says.
When Captain Gregory's first opened, it had a secret number to text for a reservation. That hurdle has since been abandoned, and, mercifully, Nocturne will take regular online reservations.
Nocturne. 1932 9th St., NW.