Though Kat Downs has only been blogging about her love of healthy foods and beauty products at CrunchyKat.com for less than a year, her interest in nutrition is a life-long passion—and, she says, a life-long learning curve.
"I became interested in healthy eating in high school and I'm still learning and still trying to figure out what works for me personally," says Downs. "The hard part about nutrition is that what works for me may not work for everyone, so there isn't a one-size fits all approach to eating. It's definitely a process."
Part of Downs' process is staying hydrated by drinking water—and lots of it. Along with drinking 128 ounces (or 16 cups) of water a day, Downs says she also works to avoid processed food.
"I don't really have a label for the way I eat," says Downs. "If I had to give an answer, I'd say I'm mostly Paleo and I love wine. I try to eat real food and limit my intake of processed foods. Tortilla chips and Simple Mills crackers are my weakness though!"
Below, take a look at one normal day in Downs' semi-Paleo diet.
Morning Coffee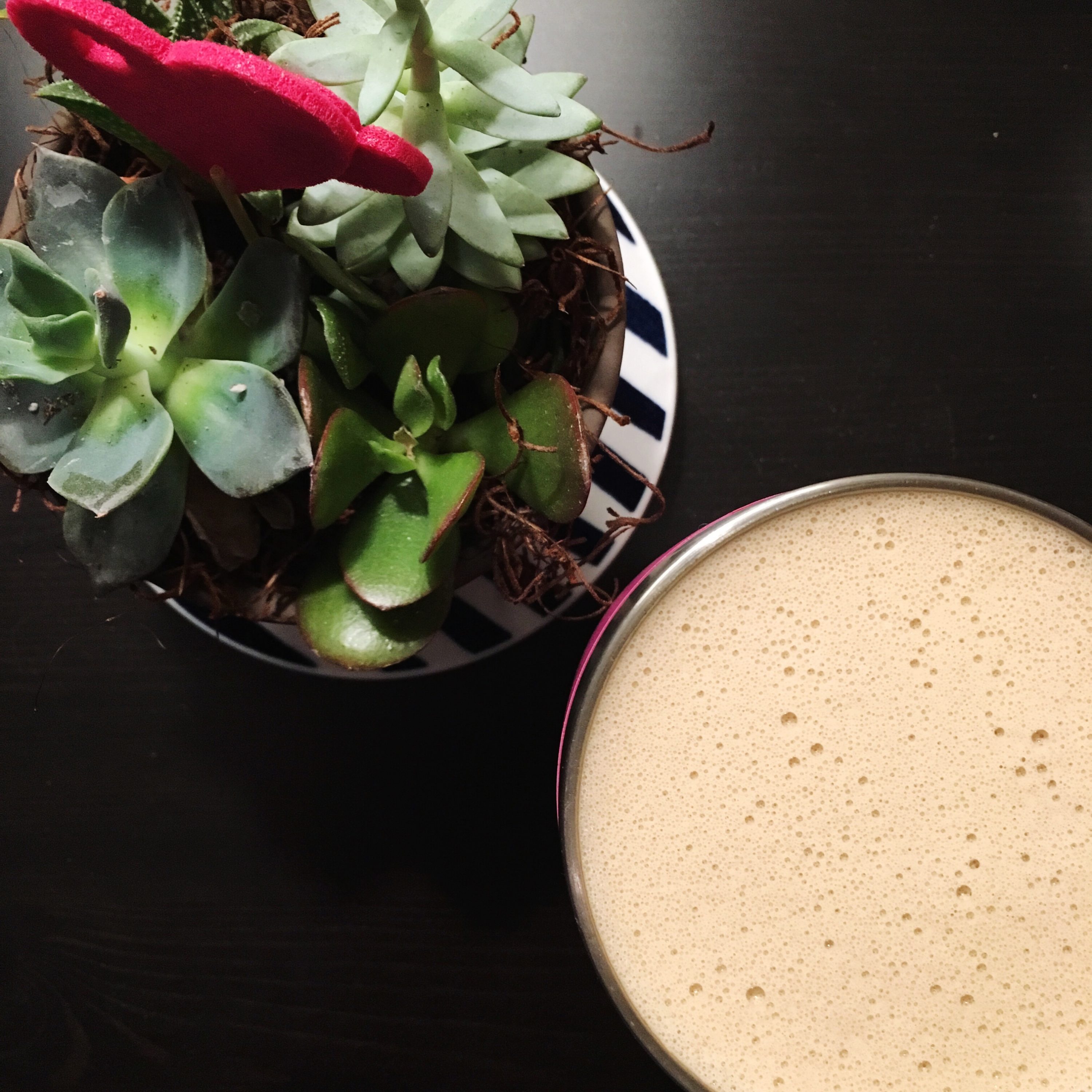 "I start each day with a big glass of water. I like it to be at room temperature and I don't add ice so I can practically chug it! It helps with my digestion and hydration, two things that are important to me," says Downs. "After the water, I start making my coffee. I've been using the recipe below for the past eight months or so and I find myself looking forward to it the night before. I make a pot of French Press coffee and split it with my husband. I add my coffee to the blender along with about a ¼ cup of homemade nut milk (I rotate between almond, pecan, hazelnut, and cashew), 1 teaspoon of vanilla bean ghee, up to 1 tablespoon of coconut oil, a dash a cinnamon, and a scoop of Vital Proteins Collagen Peptides. The collagen has really helped my skin and nails and the ghee and coconut oil are nice, quick ways to add some extra fat to my diet while adding a creamy factor to my latte."
Breakfast Sandwich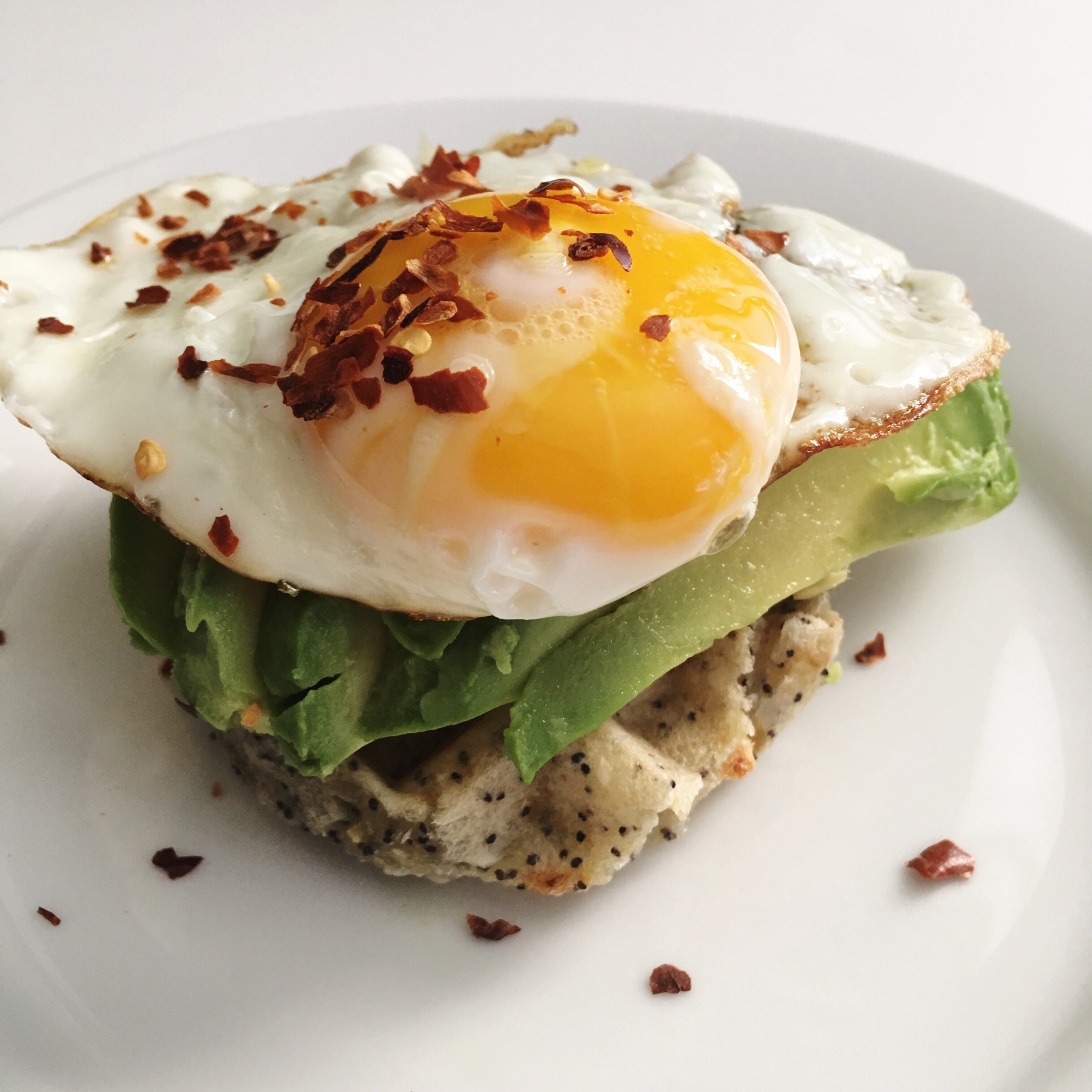 "I eat about two hours after I have my coffee since I'm never ready for food right away. I alternate between smoothies and open-faced breakfast sandwiches," says Downs. "In September I was introduced to Swapples and they are delicious! If you have not tried them, get yourself to your closest Mom's Organic Market and pick up a bag! Swapples are gluten-free, plant-based frozen waffles and I cannot say enough about them. I love the Everything flavor for my breakfast sandwiches and I top the Swapple with avocado, a fried egg, and something spicy."

Morning Snack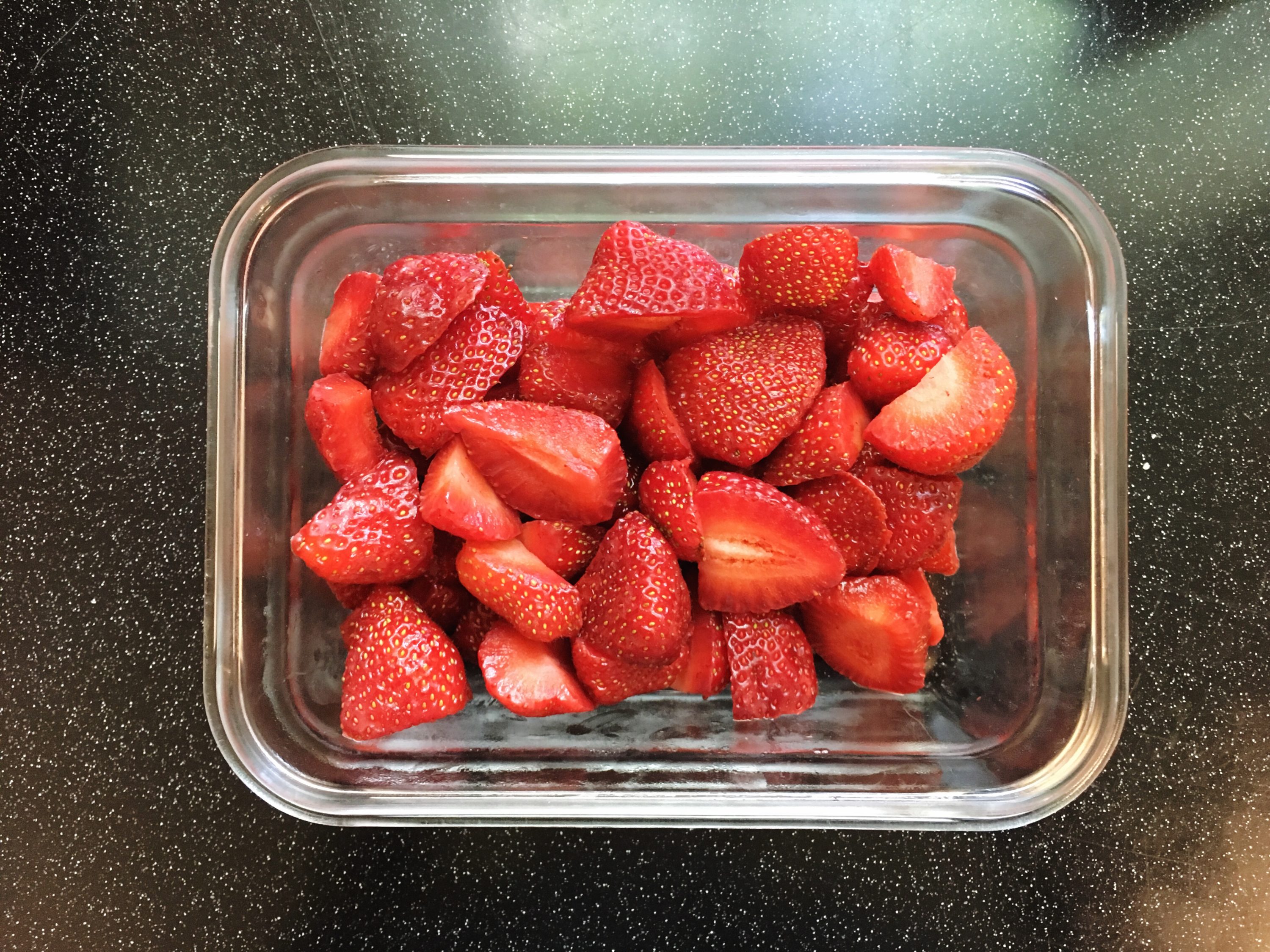 "Sometimes I eat a snack before lunch and some days I don't," says Downs. "Today I had some fresh strawberries because I just picked them and they are the best strawberries I've ever had."
Lunch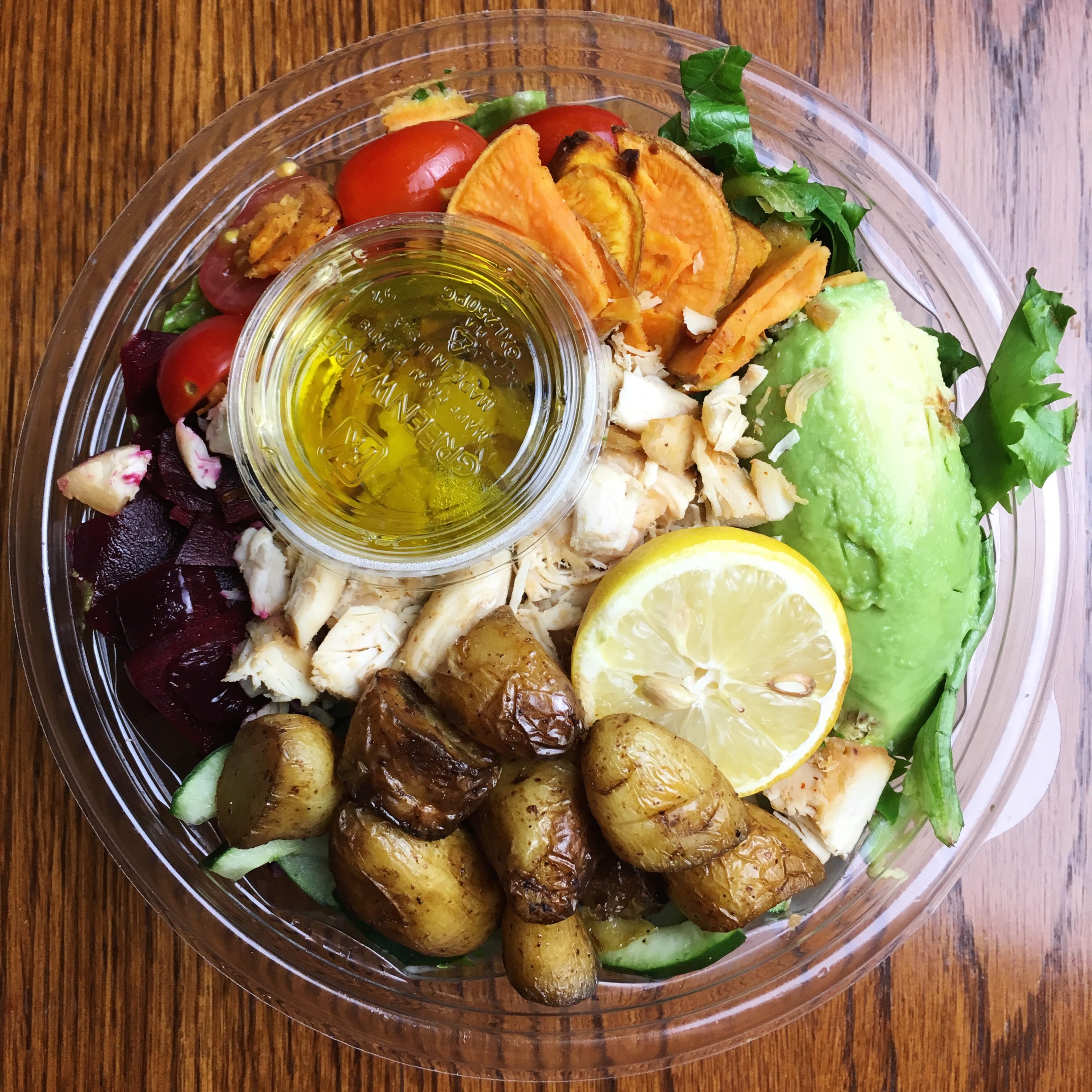 "I typically eat a salad for lunch each day. I'll either bring one from home or swing by Sweetgreen. I love to create my own and add mixed greens, beets, tomatoes, cucumbers, sweet potatoes, roasted chicken, and avocado topped with a lemon squeeze and olive oil," says Downs. "Salads are a great way to add veggies, protein, and fat all in one sitting. Plus, you can use whatever you have on hand! I like to get creative each day."
Afternoon Iced Tea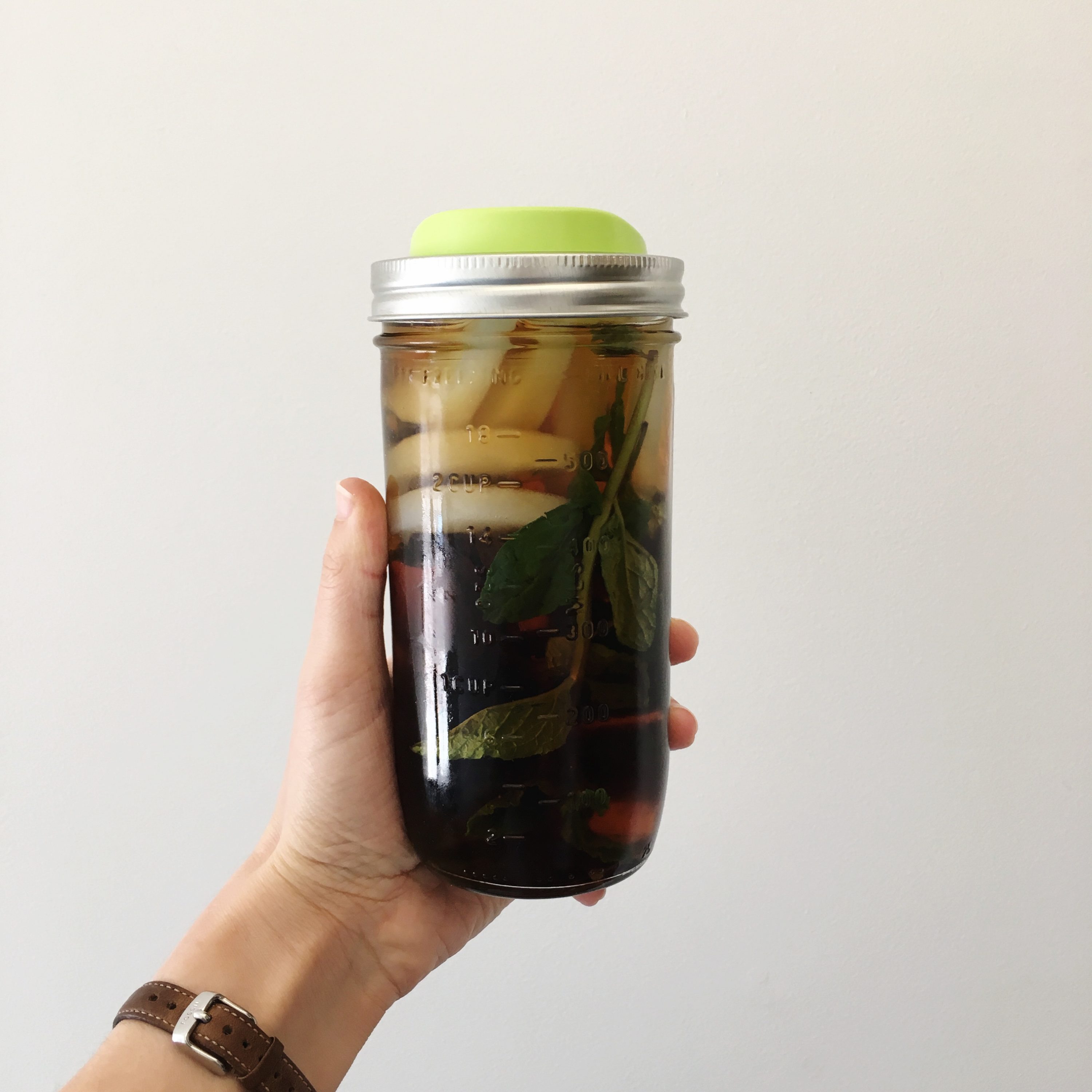 "I've started making a big batch of decaf mint iced tea each Sunday and drinking it throughout the week," says Downs. "As I already mentioned, I love staying hydrated and this mint tea is another way to sneak in some water with flavor. I pick up fresh mint at the farmers' market on the weekend and throw it in my tea and water all week."
Afternoon Snack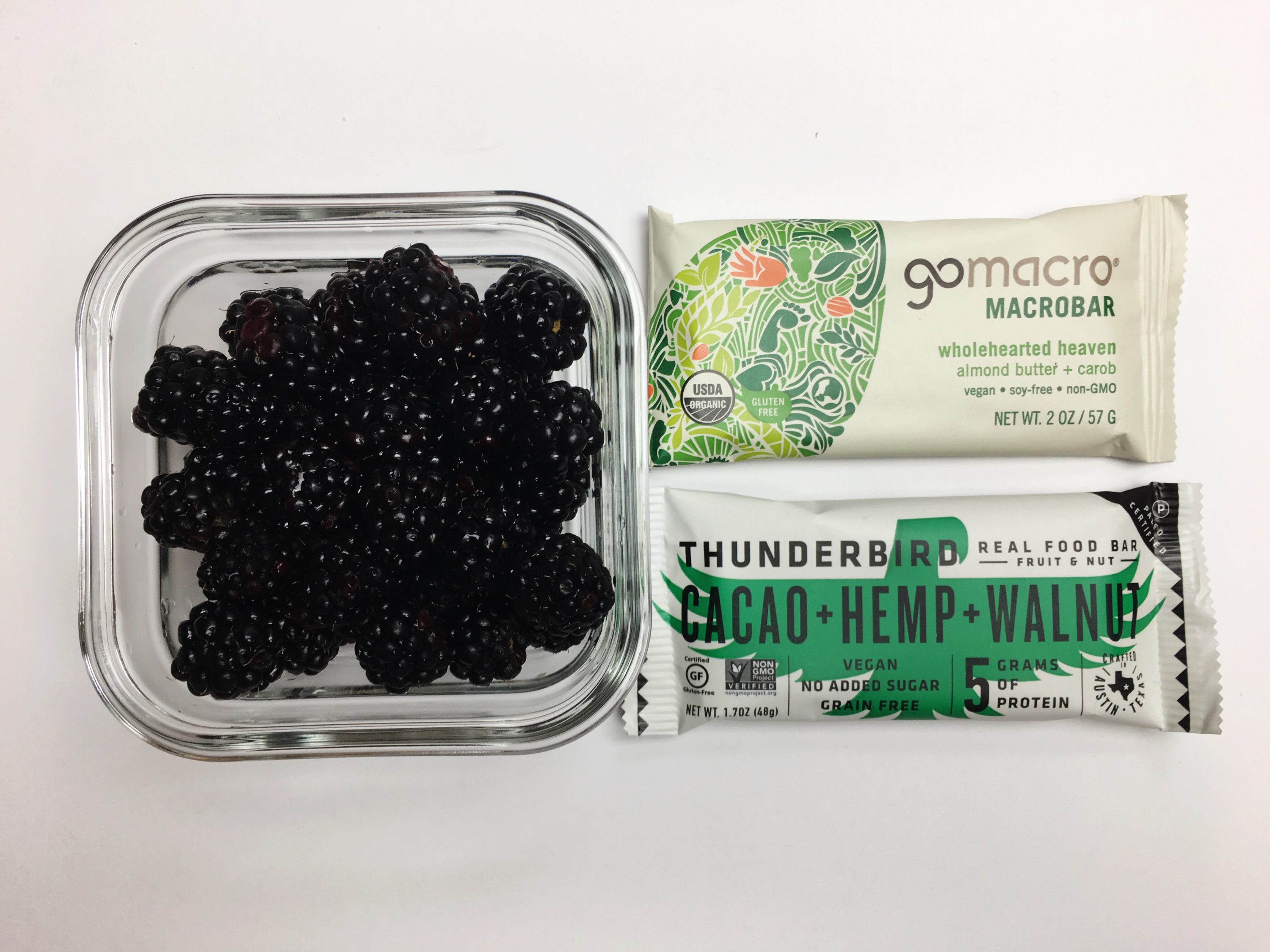 "I love snacks and I always have a bunch of them packed for the day," says Downs. "Today I ate some more berries and a Go Macro bar. I saved the Thunderbird bar for another day. I also really like to make homemade bites each week. I have several recipes on my blog and Instagram account."
Dinner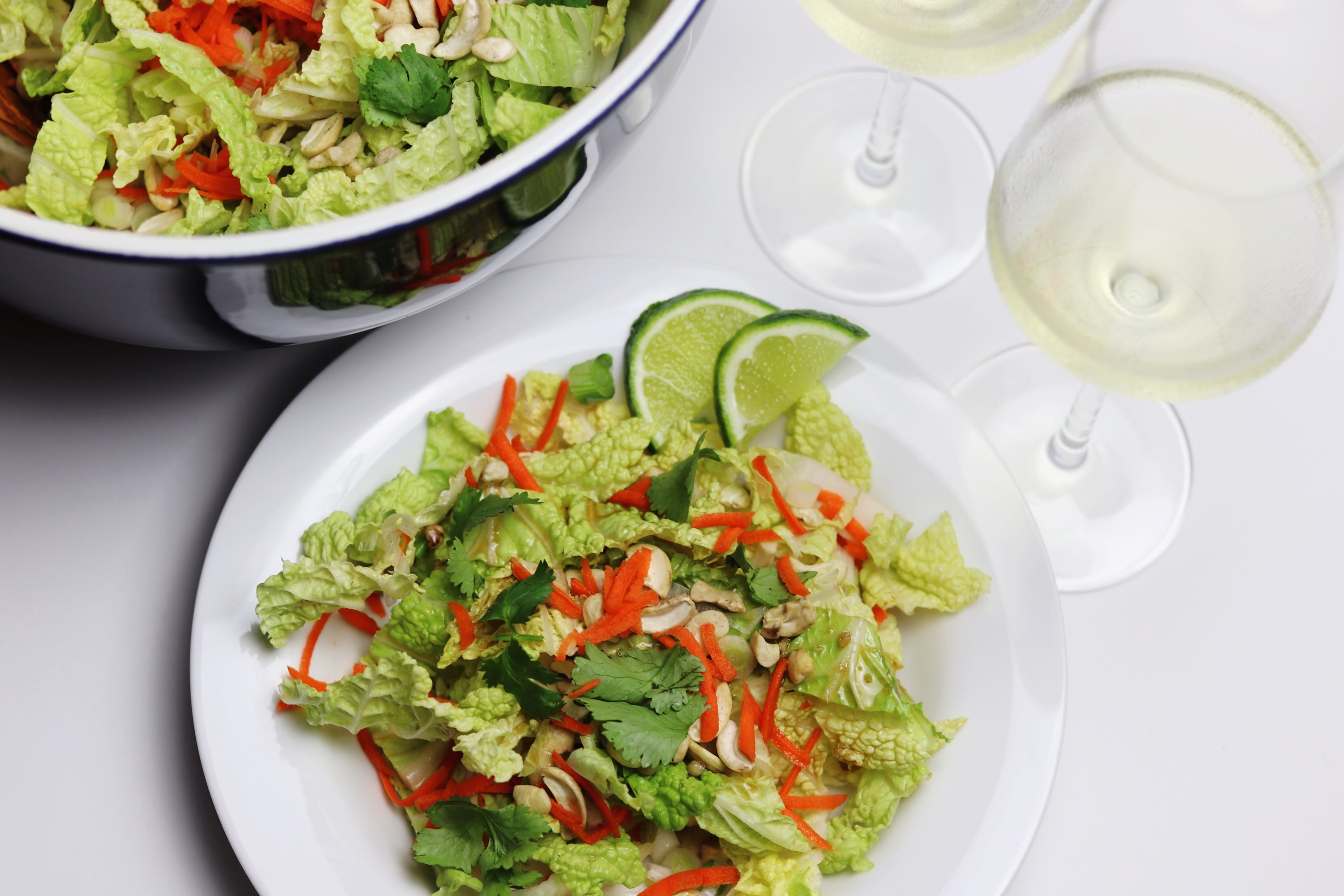 "Most nights I eat at home, and my husband and I often cook together," says Downs. "Tonight I threw together a light salad with cabbage I picked up at the farmers' market, shredded carrots, cilantro, cashews, green onions, and a homemade Paleo dressing. I topped the salads with some shredded rotisserie chicken and enjoyed it with a crisp glass of Sauvignon Blanc."
Have a Food Diary you'd like to share? Email ccunningham@washingtonian.com.
Consult with your doctor before beginning a new diet. Washingtonian does not endorse any diet without the supervision of a medical professional.