Those not plugged into the world of contemporary art may be familiar with Ai Weiwei as an outspoken activist in his native China, a filmmaker or a prolific tweeter. But as director of the Hirshhorn Museum Melissa Chiu says, Ai Weiwei is first and foremost an artist.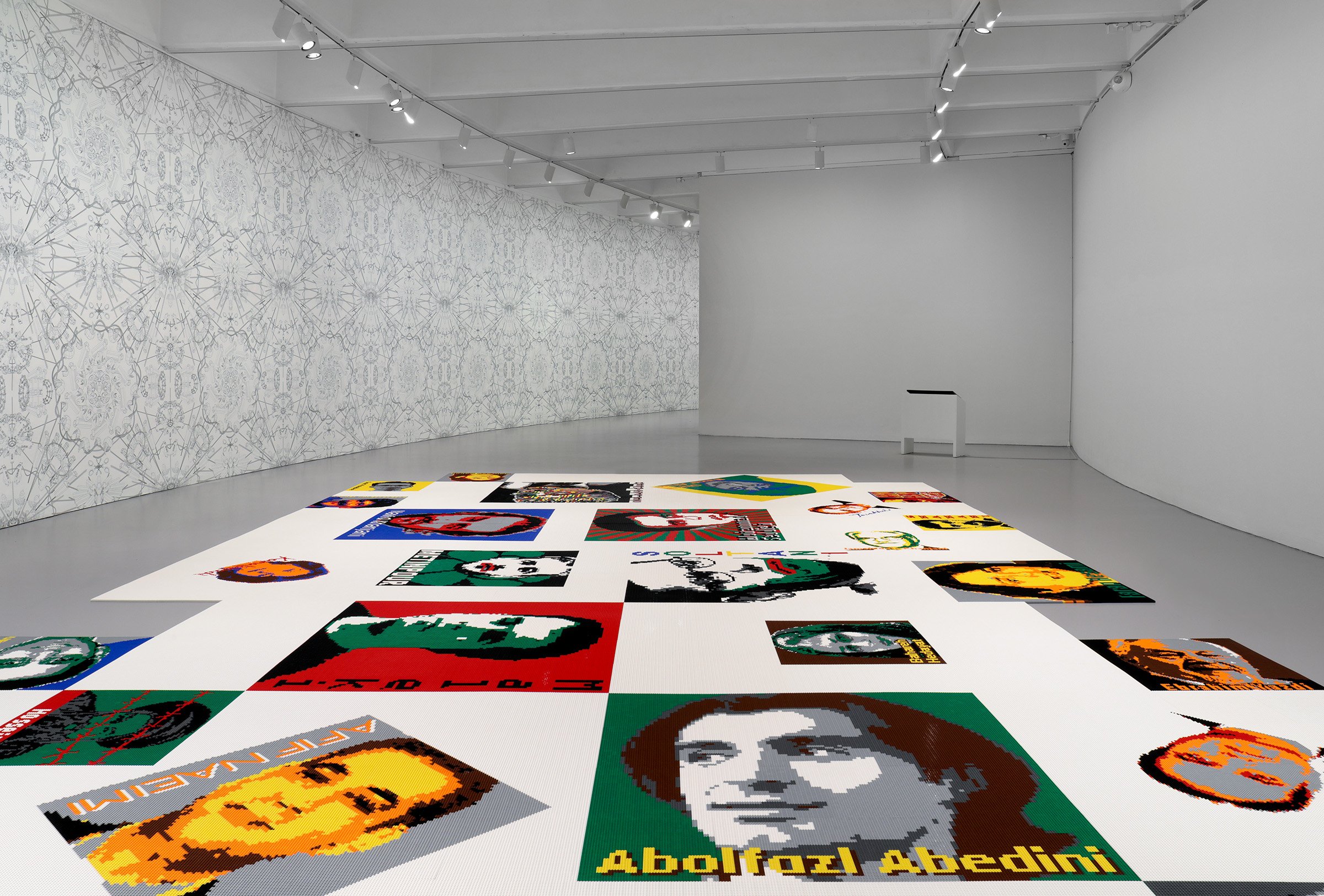 Ai's "Trace", a work comprised of 1.2 million Lego blocks, opens at the Hirshhorn on June 28. The piece was made for and originally shown during Ai's takeover of Alcatraz for the 2014 @Large exhibition. Though he designed it, Ai never actually saw "Trace" in its first iteration. He was jailed in 2011 and, upon his release, barred from traveling outside of China until 2015.
"You could make, I think, a direct link between this and his own imprisonment in China and inability to leave the country," Chiu says. "So here he is, he's an artist who's been vocal about a number of different issues that have been very sensitive in China and then he was imprisoned, so he sees that."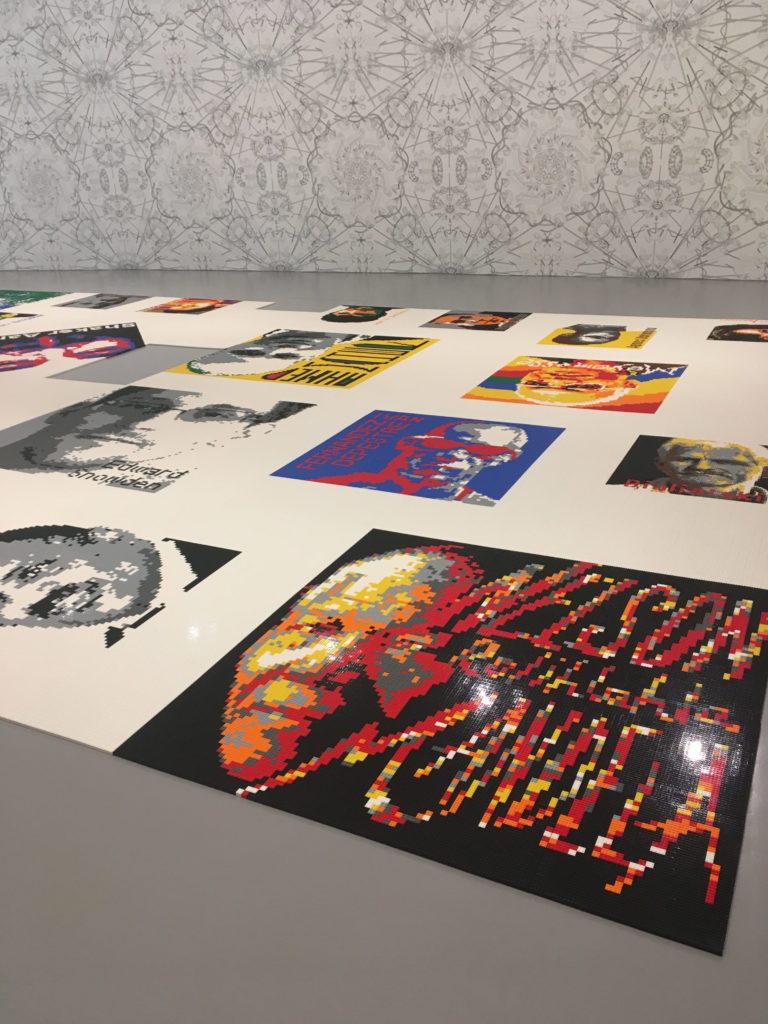 Now that Ai is free to see the work for himself, it seems only fitting that "Trace" has moved outside its original prison setting as well. Instead of the aged concrete floors of Alcatraz, the 176 portraits of international individuals Ai feels have been persecuted for their beliefs line the floor of Hirshhorn's second-level gallery space. They're accompanied by 700 feet of wallpaper designed by Ai specifically for the new venue and christened "The Plain Version of the Animal that Looks Like a Llama but is Really an Alpaca." Made up of chains, handcuffs, surveillance cameras and Twitter birds, the design is not unlike a politically charged adult coloring book. It's a markedly different look from the work's original presentation.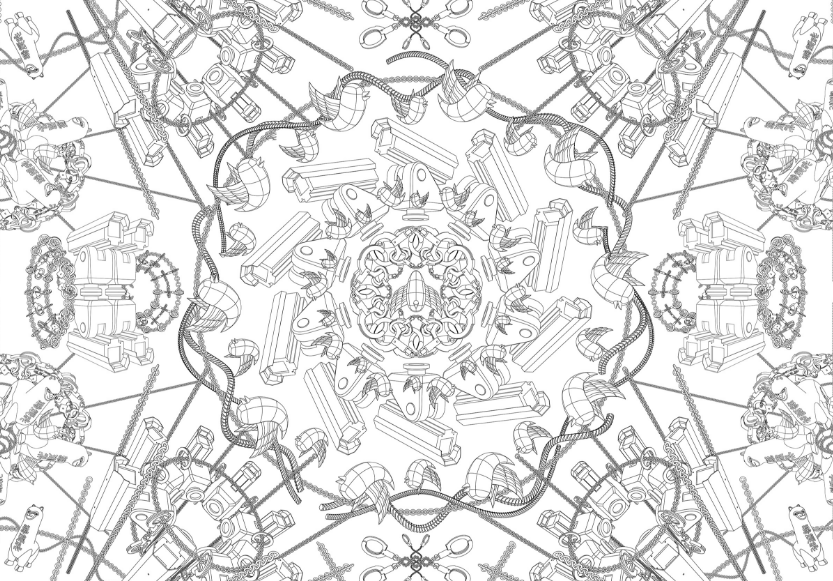 "Alcatraz obviously is a former penitentiary, and it was created for that site. Being in an art museum I think gives us greater latitude to for interpreting it for it's aesthetic potential but also for situating it within an art historical trajectory," Chiu says. "I think what we're interested in is seeing Ai Weiwei's contribution to art today as we know it."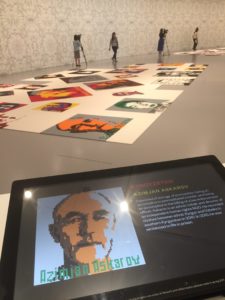 Viewers will see some familiar faces throughout the galleries, including Chelsea Manning, Nelson Mandela, Edward Snowden and Martin Luther King, Jr. Their portraits and names are scattered throughout the massive floor panels, looking something like edited profile photos (or wanted posters, depending on how the onlooker feels). Viewers can learn about those they don't recognize by stopping at one of the touch screens throughout the galleries and tapping a portrait to reveal a short bio.

"Trace" runs through Jan. 1, 2018 and is free and open to the public. The show is also the beginning of a series of events at the Hirshhorn surrounding the idea of freedom of expression. Programs through the end of the year include an Ai Weiwei film series, a lecture/book signing from art historian Matthew Israel and two "gallery experiences" featuring "Trace."