When Laurie Cordova gave birth to her first child, she took a year off from work to care for him. The Arlingtonian had what she describes as a "typical stay at home mom experience" when it came to meeting or hanging out with other mothers and their little ones. There was a weekly playgroup in her neighborhood. However, if she wasn't able to make it, Cordova felt she missed out on her lone opportunity to meet new people.
When she and other mothers she did know tried to figure out an independent playdate, she recalls, "text chains that could last for hours to work out the details. I had to do more coordination than I wanted."
After having her second child, a daughter, Cordova realized she wanted a means to simply schedule a playdate, which would be offered up to other mothers in the same zip code or neighborhood. That way she could gauge peoples' interest in the opportunity – minus the onerous back and forth.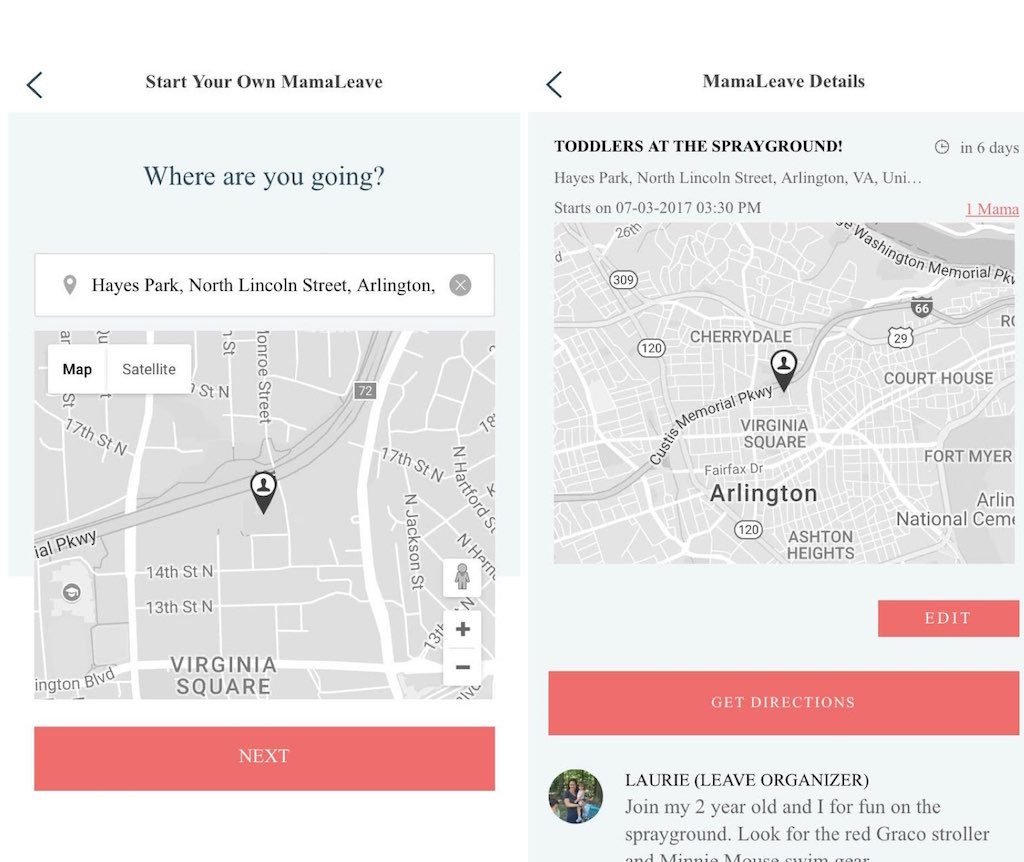 So she worked with a programmer to create the app MamaLeave, which debuted in early June. It's only open to mothers (sorry, dads!) in the United States, though most of the users are currently in the Arlington area. "I'm trying to establish a footprint and figure out what the engagement model should be, and then taking it from there," says Cordova, who has a full-time job doing product development in the educational technology field.
The interface is intended to be simple, straightforward and stress free. After logging in with a Facebook or Google profile, moms simply indicate where they want to go, when the event starts and give a brief description of the playdate–"Me and my 3-year-old twin boys are hitting the sprayground to cool off. I'll be wearing a purple shirt with applesauce stains on it and they'll be in matching Yoda-themed swimsuits. Hope to see you there."
Currently, the app allows users to create both public events and private ones limited to selected users. Mothers can also browse and express interest in upcoming 'Mamaleaves' in their area or beyond.
"Ultimately, the app is about community building," says Cordova, who uses the app herself to create and find playdates for her two children.