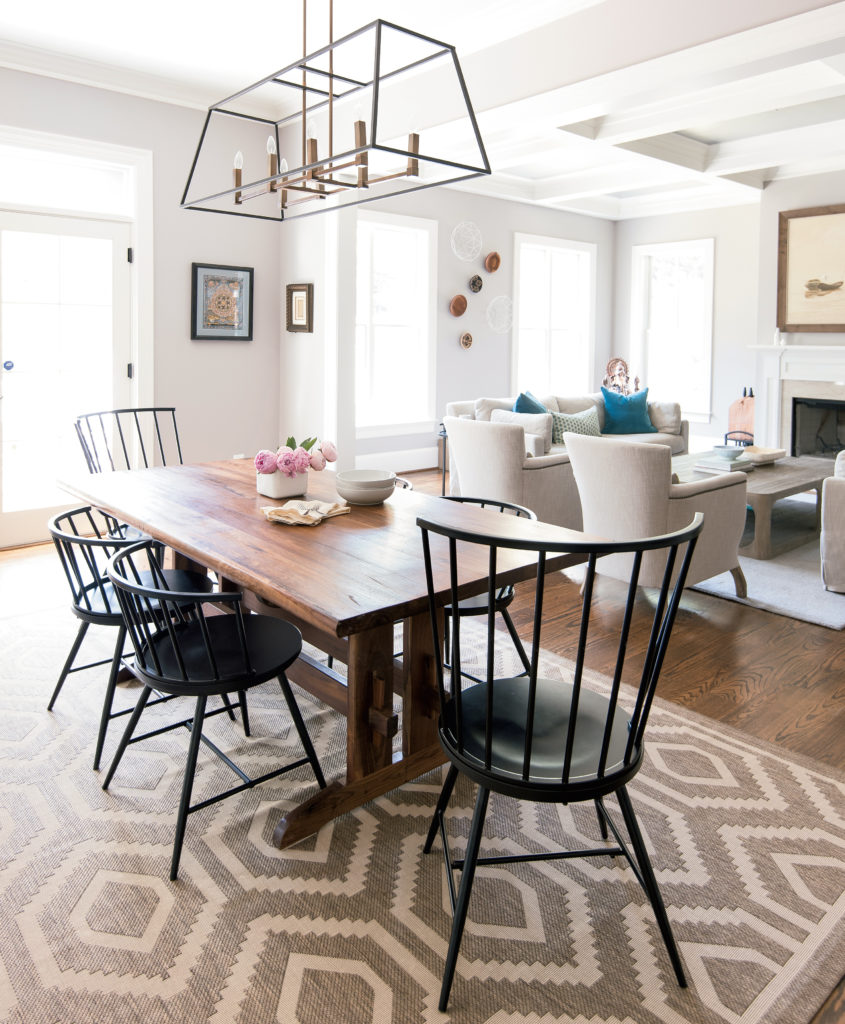 Modern Country in McLean
When a young family moved from a small Arlington house into a McLean six-bedroom, they ran into what might be the ultimate First World problem: not enough furniture to fill their new space. "They wanted a look that was tailored, warm, and comfortable, and they needed it done fast," says designer Kerra Michele Huerta. She came up with rooms both crisp and classic, throwing in unusual accessories acquired abroad—such as pillows sewn from Indian fabric. (The husband is Indian-American and travels to Asia frequently for work.)
Huerta relied on chain retailers that could deliver goods quickly—Restoration Hardware, Room & Board—as well as antique and thrift stores to build a layered, laid-back look. One example: The breakfast area off the living room got a weathered wooden trestle table from GoodWood, paired with modern, Windsor-style chairs. Says Huerta: "It's that mix of old and new that makes a space feel real."
Shop the Look
Seeded-glass chandelier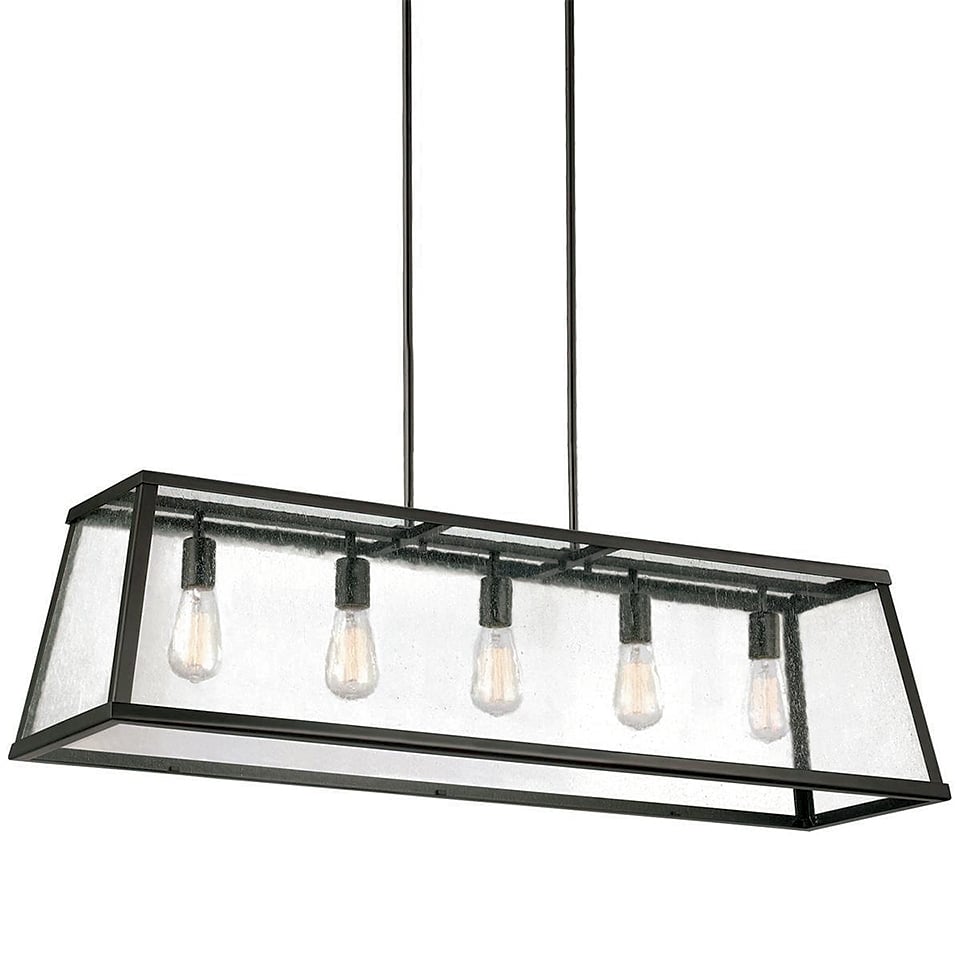 $819 at shadesoflight.com
"Bassey" nesting accent tables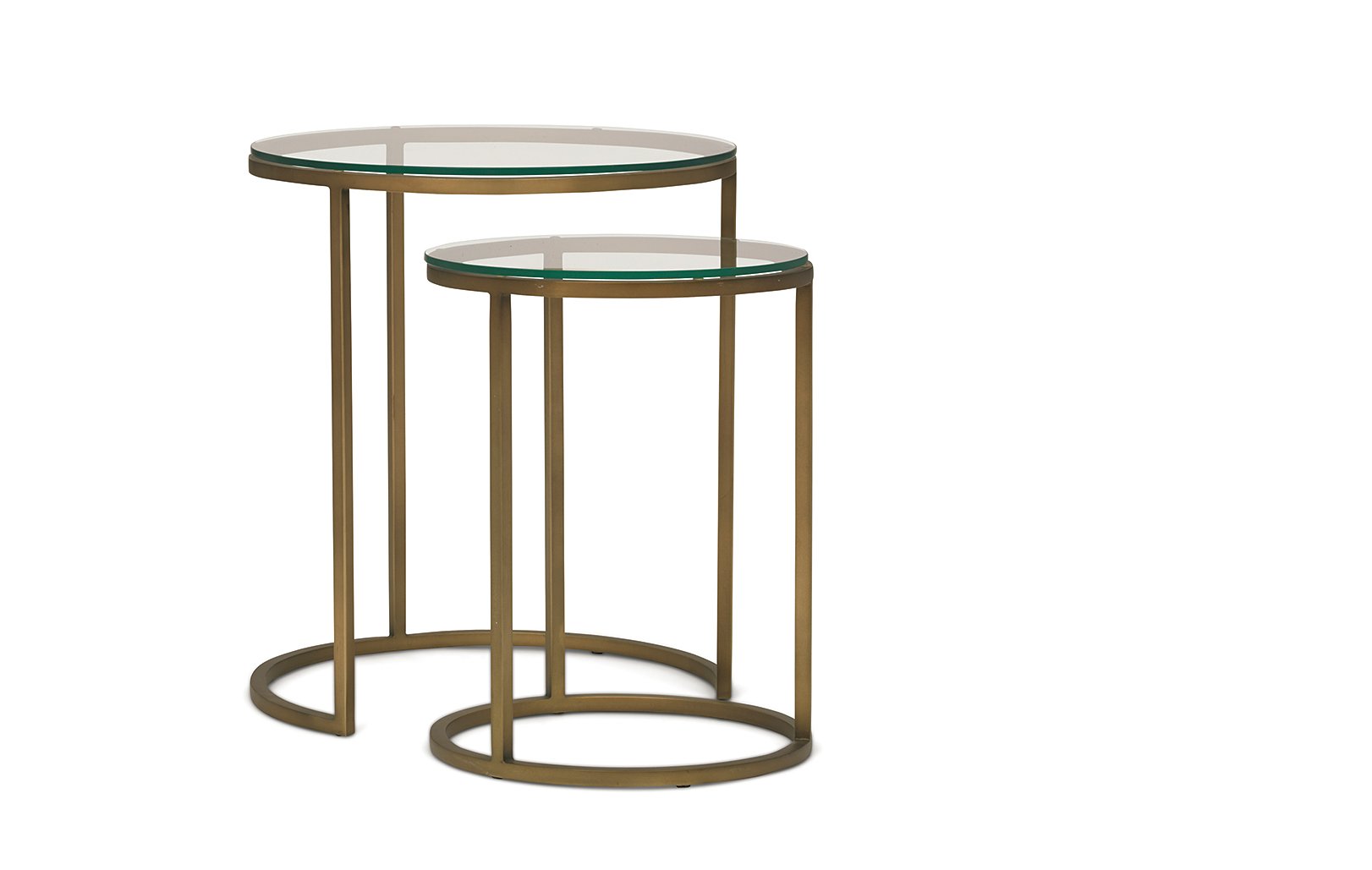 $1,103 at Mitchell Gold & Bob Williams
Rwandan woven baskets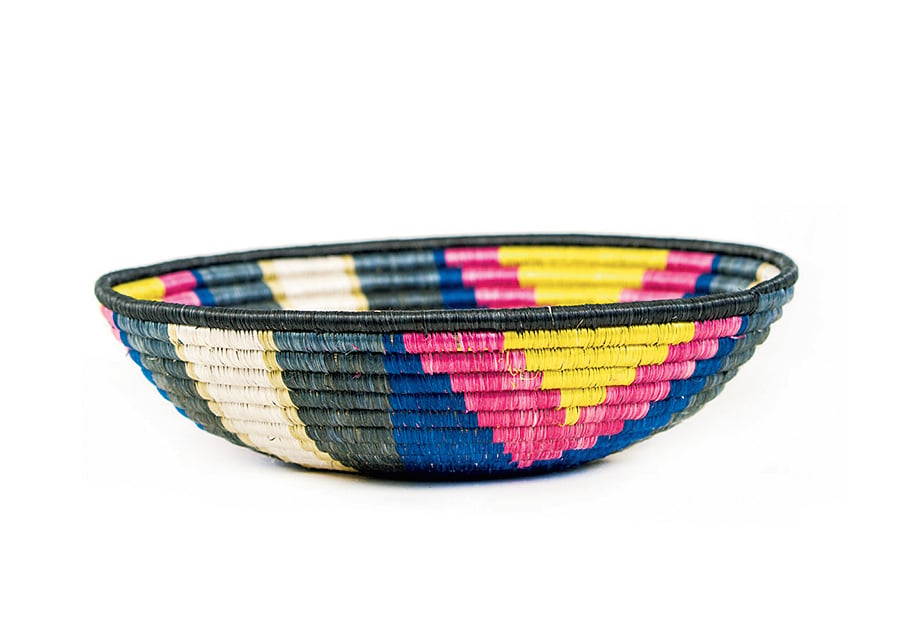 $28 to $58 at Salt & Sundry
Windsor dining chairs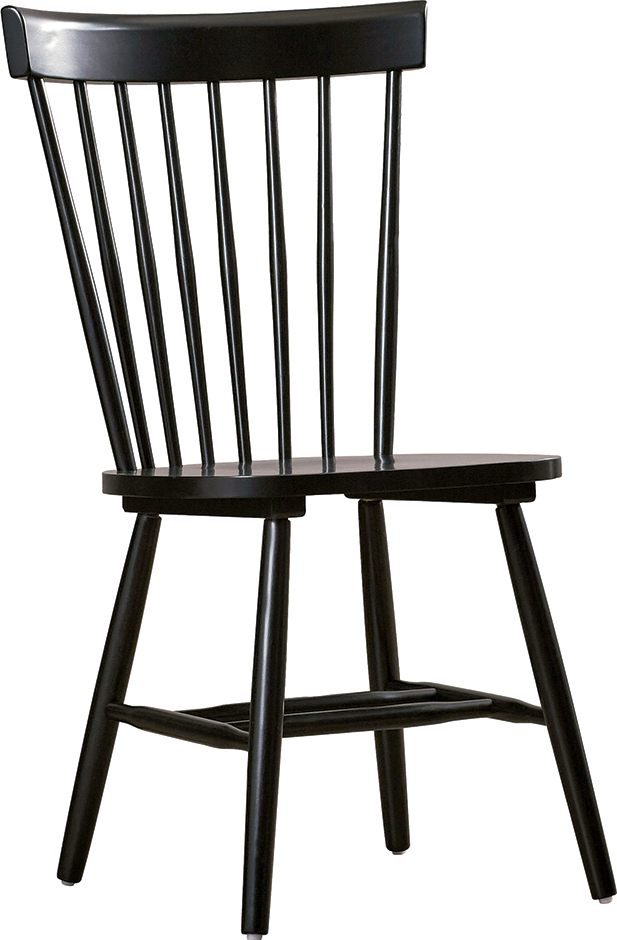 $139 for two at allmodern.com
"Vapor" throw pillow in Sea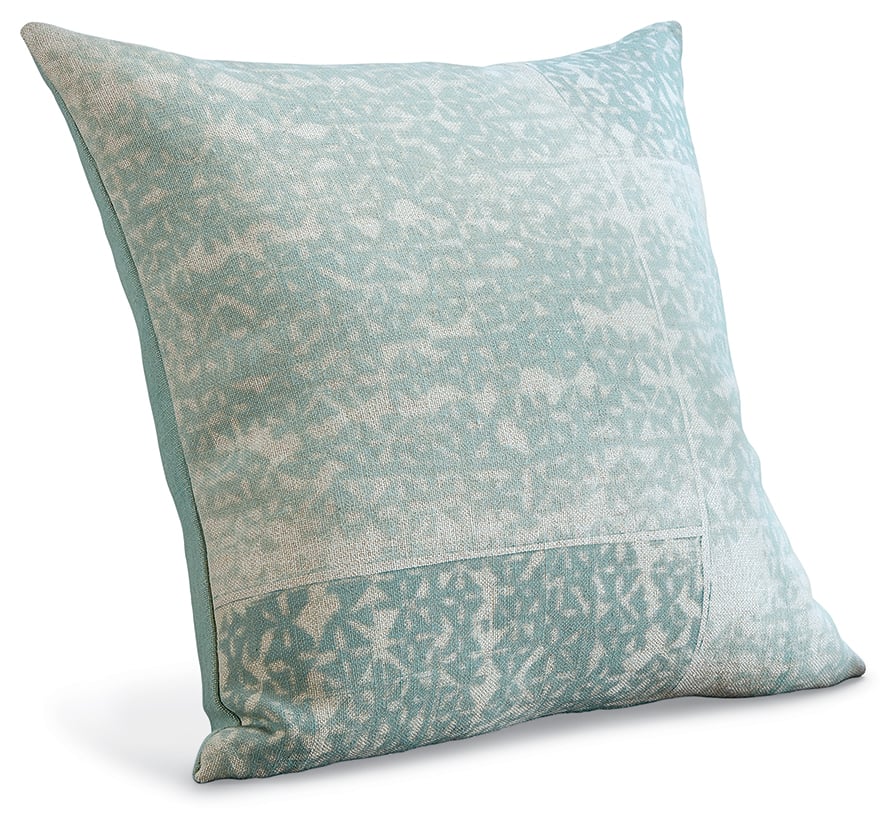 $129 at Room & Board
Belgian Track Arm Sofa,
$2,095 to $7,350 at Restoration Hardware
---
Refined Industrial in Logan Circle
When they bought their condo in an 1800s Victorian rowhouse, these owners had to use a little imagination. The space had an awkward, outdated layout with odd interior columns and bland floors—not even close to what they knew their home had the potential to become. The pair hired Shawn Buehler of Bennett Frank McCarthy Architects to create "what almost amounts to a New York loft," Buehler says. "They wanted an industrial, modern spin."
To get the look, he cleaned up the floor plan, added a streamlined kitchen, and put in factory-inspired touches such as plate-steel flooring in the kitchen and reclaimed-barnwood floors throughout much of the remaining space. In a few areas, he left plumbing exposed. The couple furnished the condo with one-of-a-kind pieces they'd acquired in New York City—such as paintings by street artists—as well as practical finds from chains including Crate & Barrel. "They have a great sense of style," says Buehler. "They achieved a really eclectic vibe."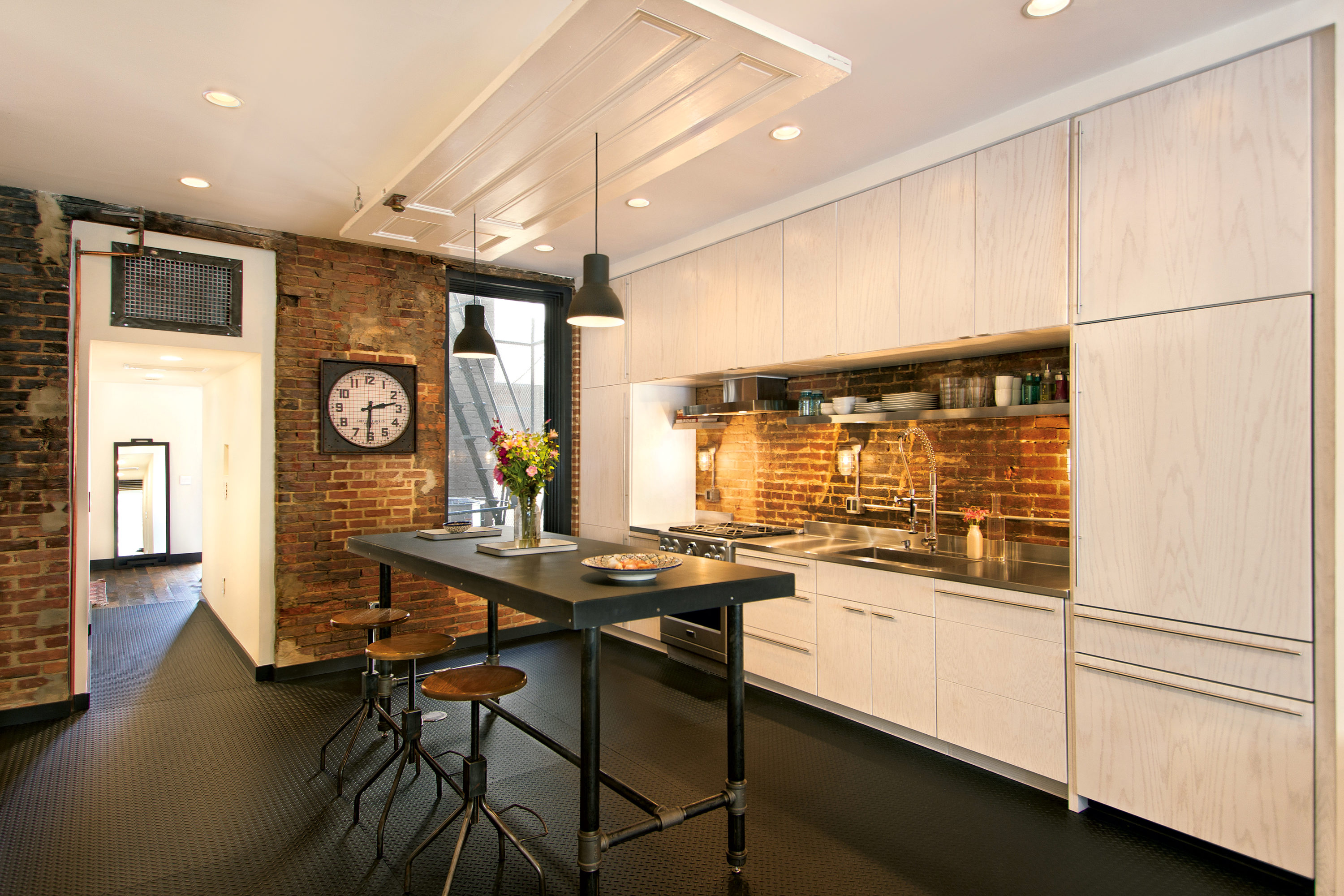 Shop the Look
"Alden" clock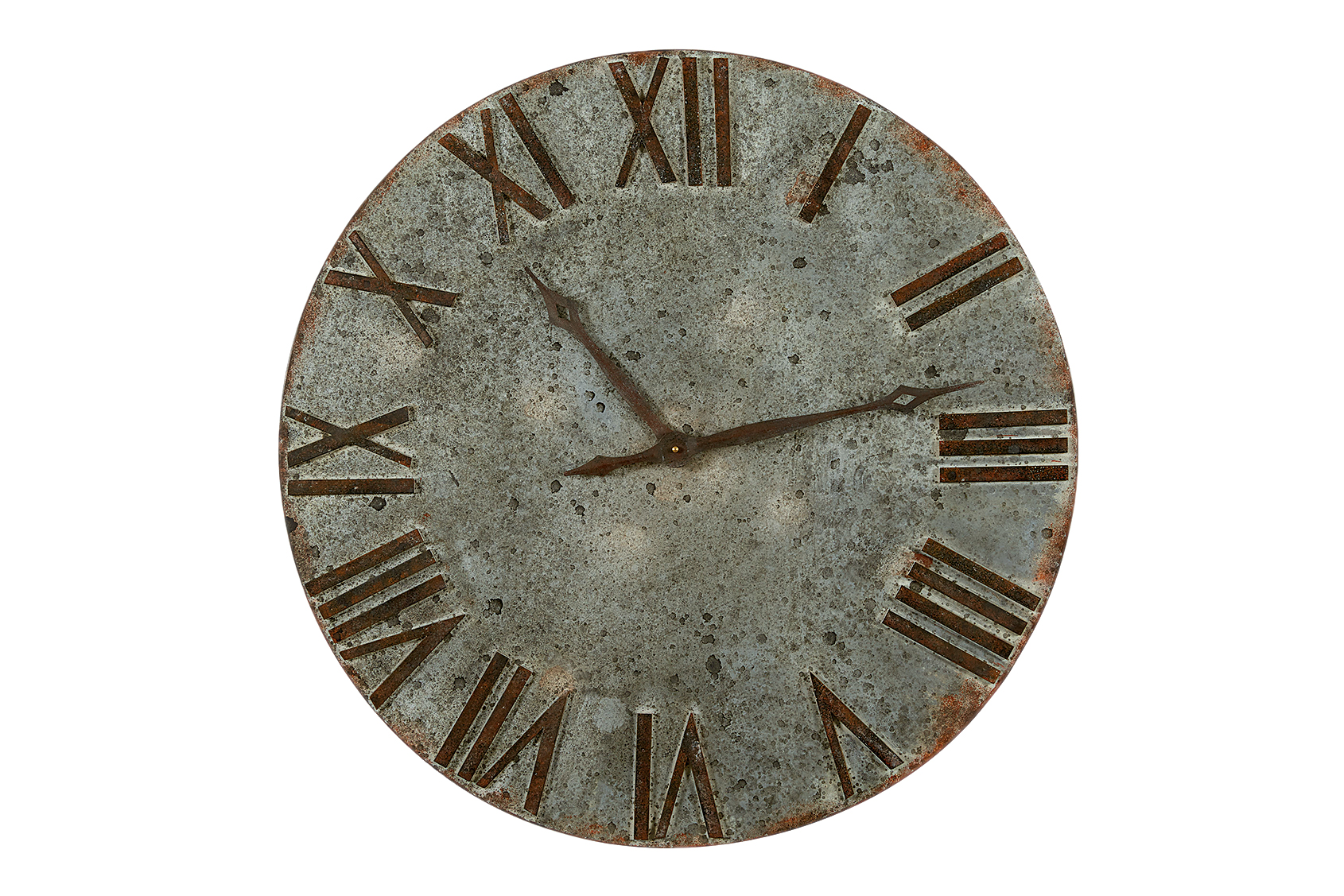 $279 at Ballard Designs
Factory Light No. 6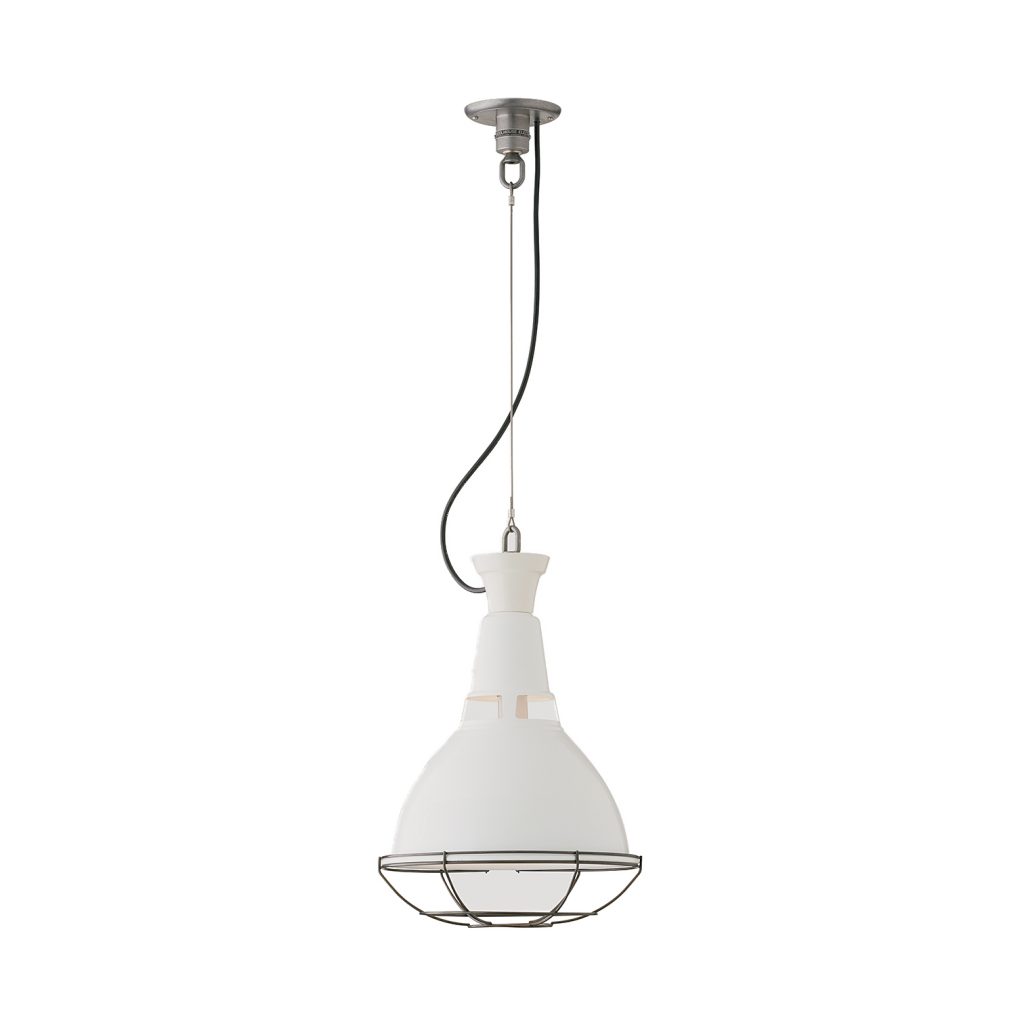 $269 at schoolhouse.com
Petrified-wood stump side table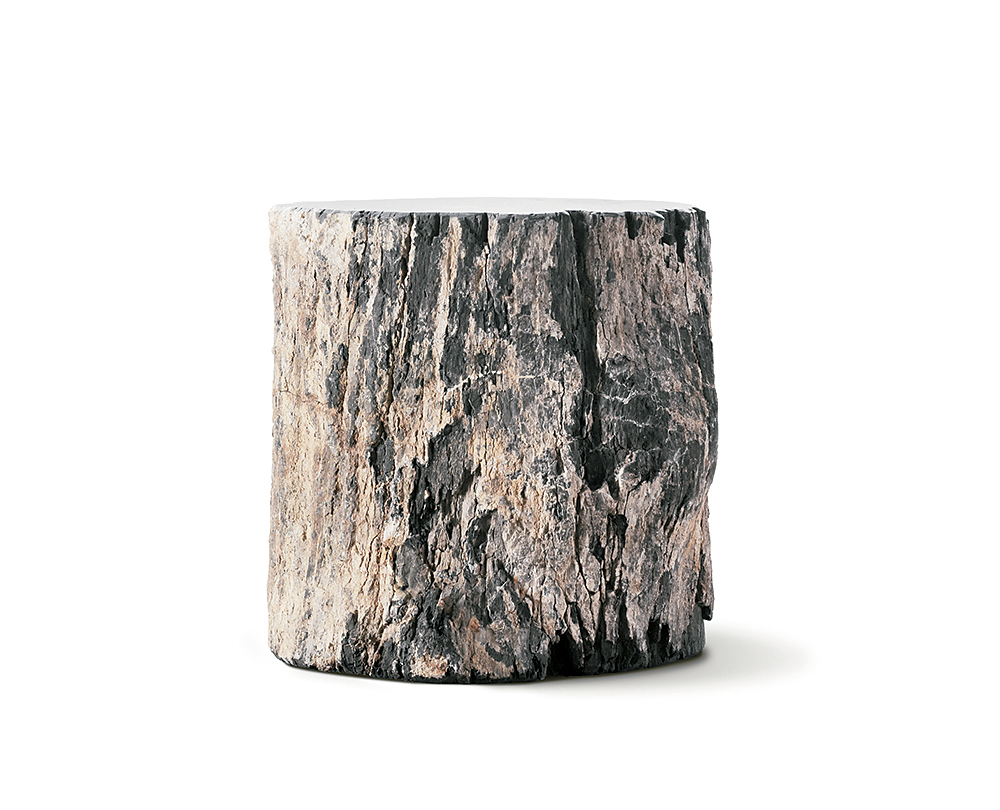 $995 at Restoration Hardware
"Aiden" chair and ottoman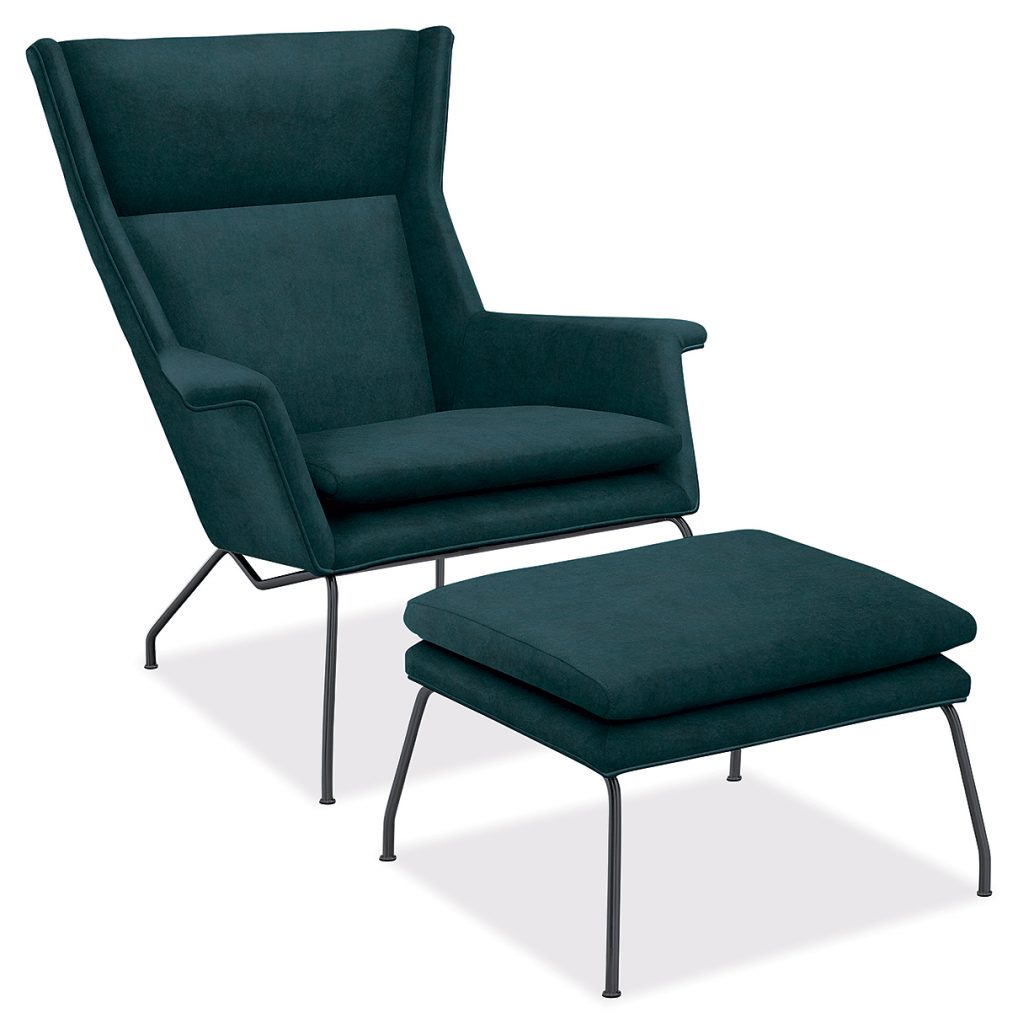 $2,199 and $799 at Room & Board
"Sheridan" gray kitchen island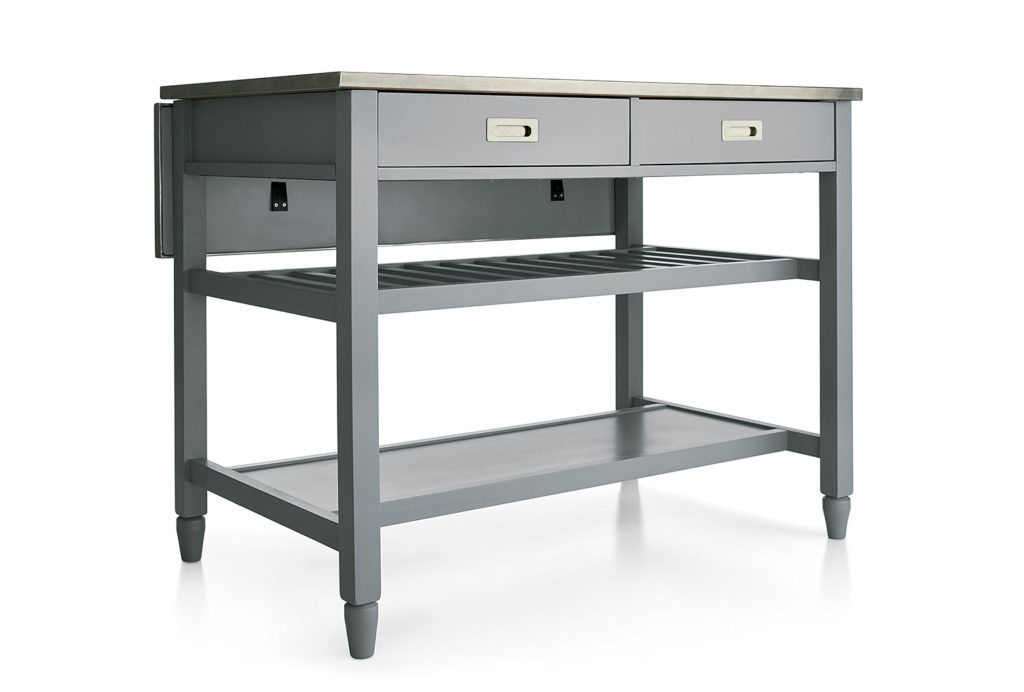 $699 at Crate & Barrel
"Harding" leather sofa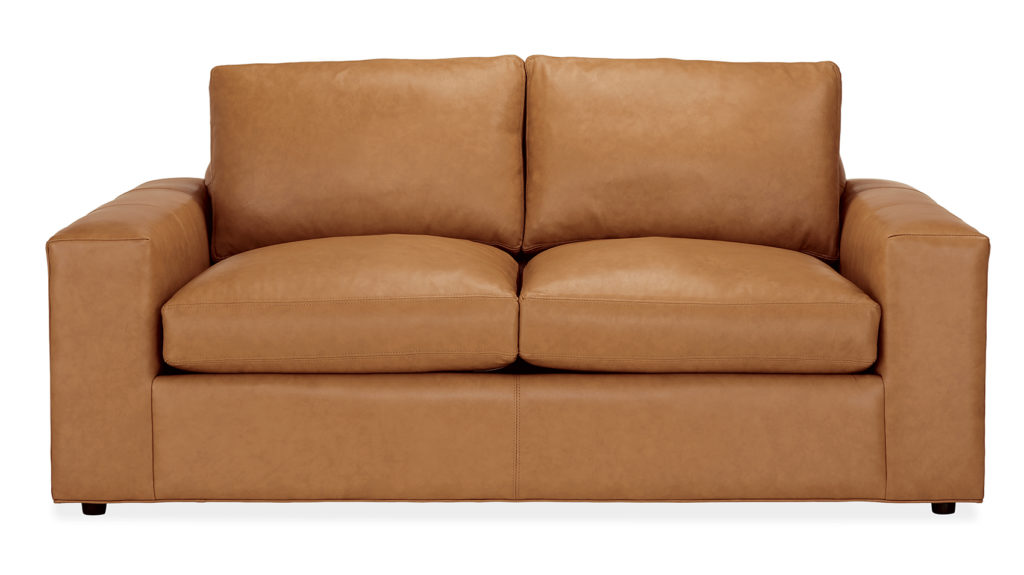 $3,299 at Room & Board
---
Global Glam in Chevy Chase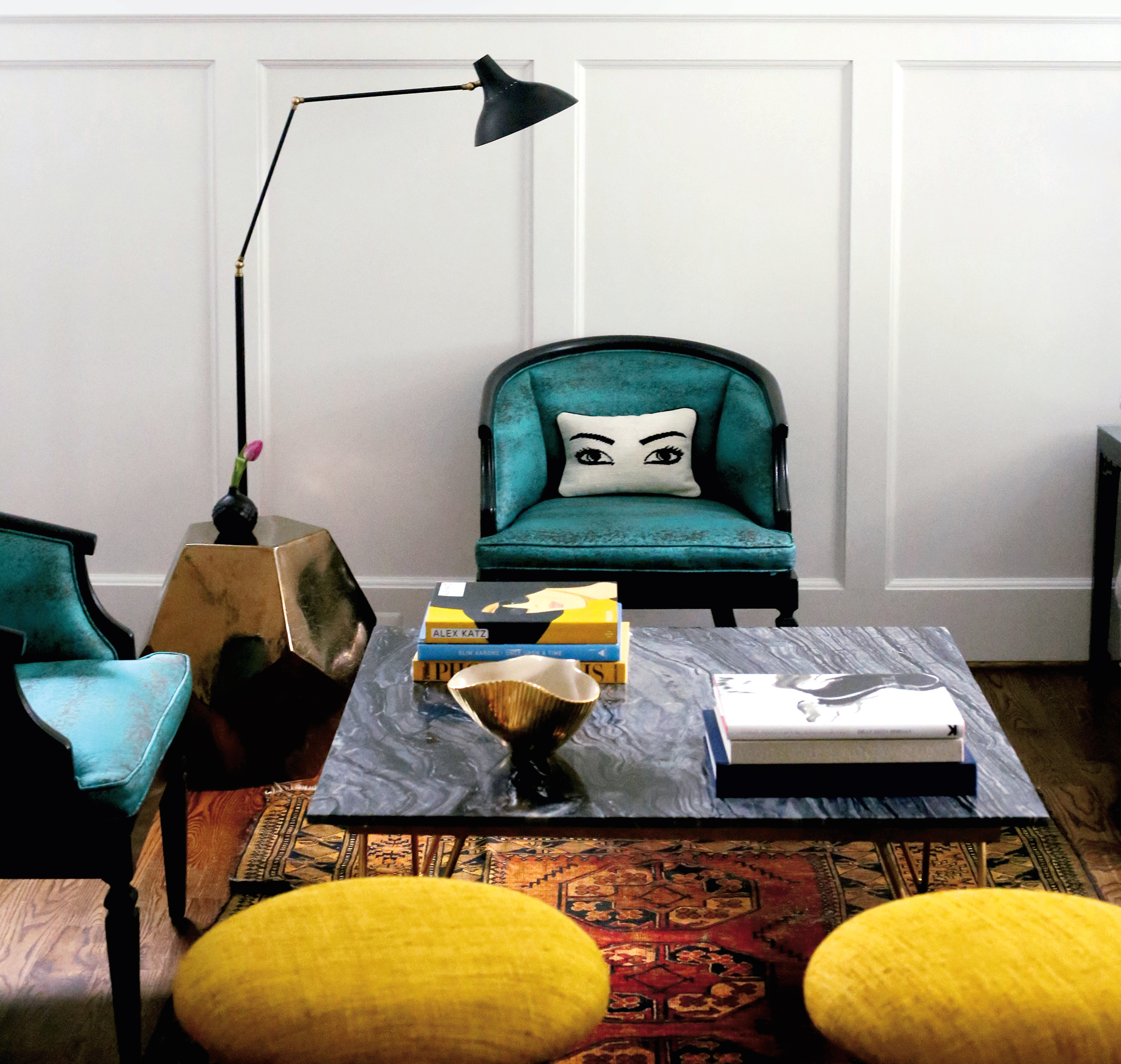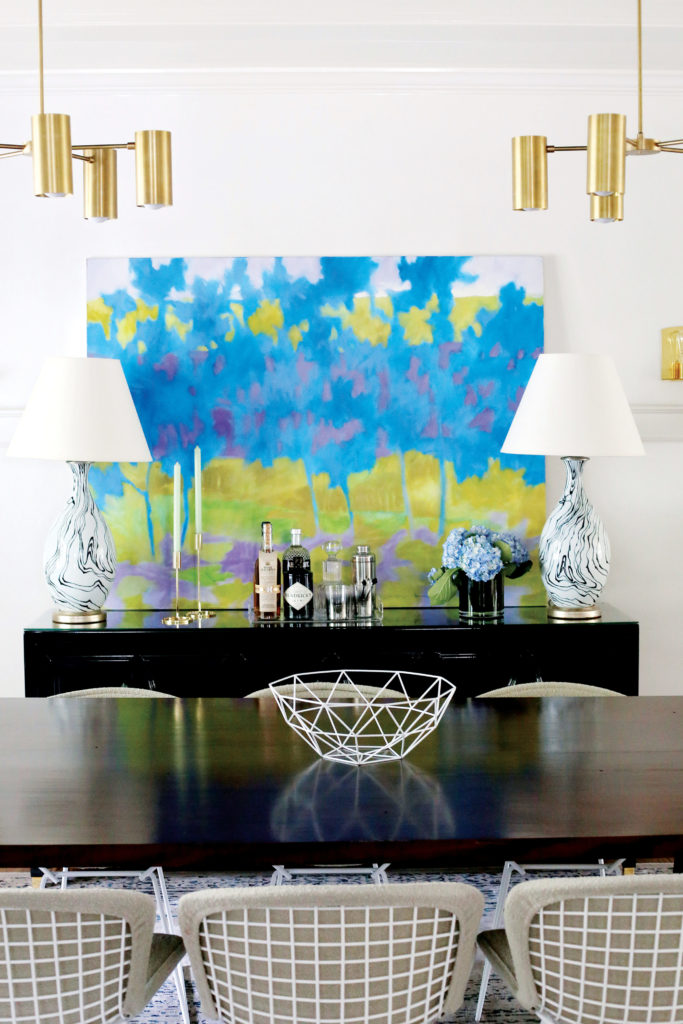 Zoe Feldman's design for a Maryland Craftsman proves that architectural style doesn't have to dictate furniture choices. Rather than gravitate toward the earth tones and chunky wood more typical of an Art and Crafts house, the interior decorator created a playful, brightly hued look.
"Saffron yellow is almost a neutral, and it can really ease into many environments," Feldman says. To keep the place in balance, she incorporated quieter elements, too—a gray sofa, white walls—and varied textures, combining pieces such as a brass stool with a marble-topped coffee table.
Feldman stirred in an eclectic mix of contemporary artwork, Persian rugs, and vintage items—such as barrel chairs from Miss Pixie's—to keep the rooms from looking torn out of a catalog. "Those chairs had kind of sad upholstery when I bought them," she says. "But with high-gloss black paint and peacock silk, they're unexpected and cool."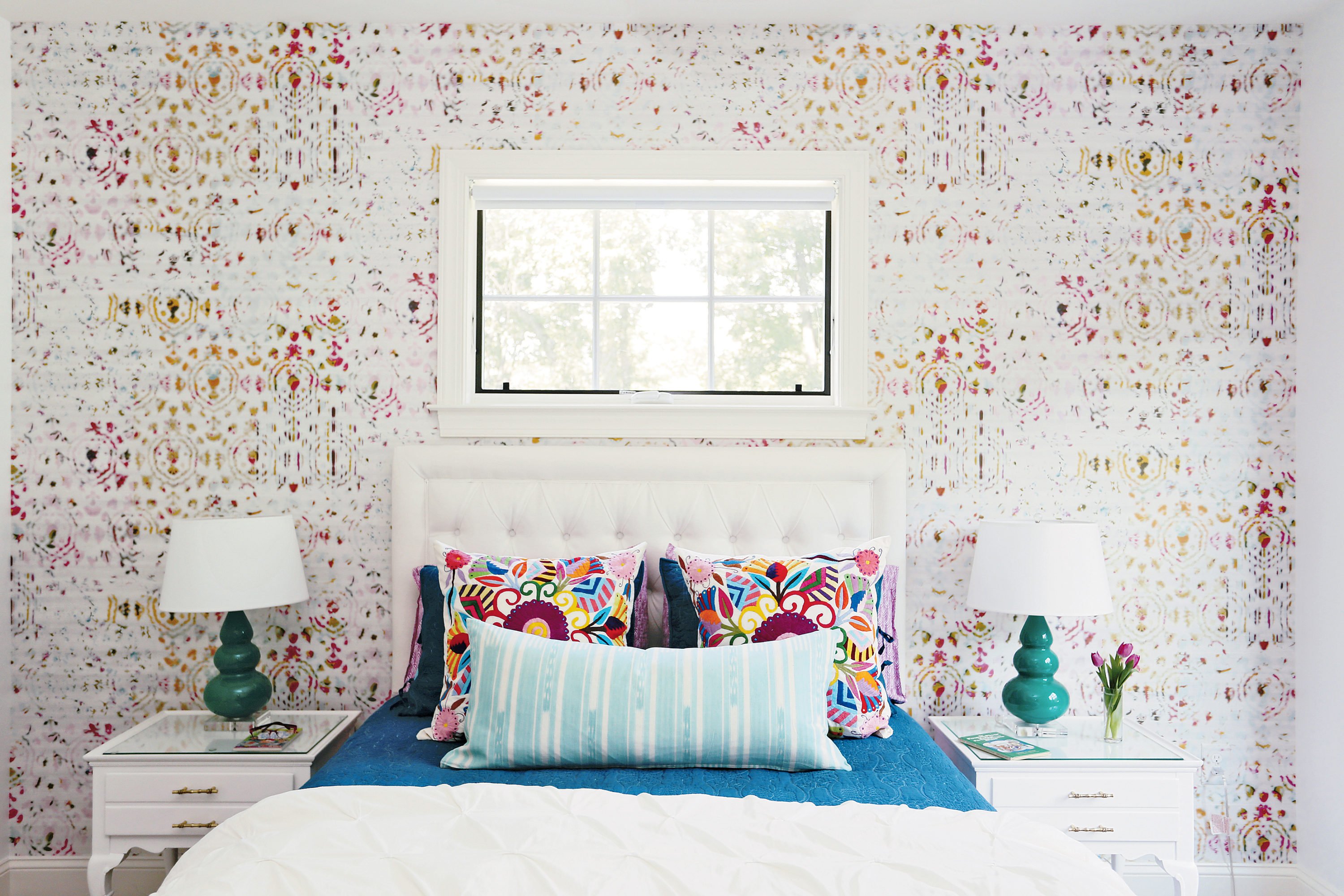 "Mod Model" needlepoint throw pillow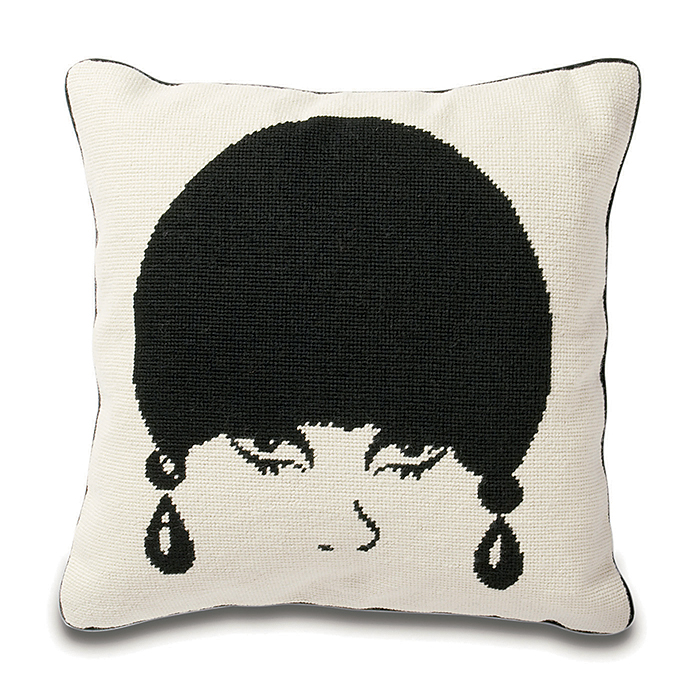 $165 at Jonathan Adler
"Charlton" floor lamp by Aerin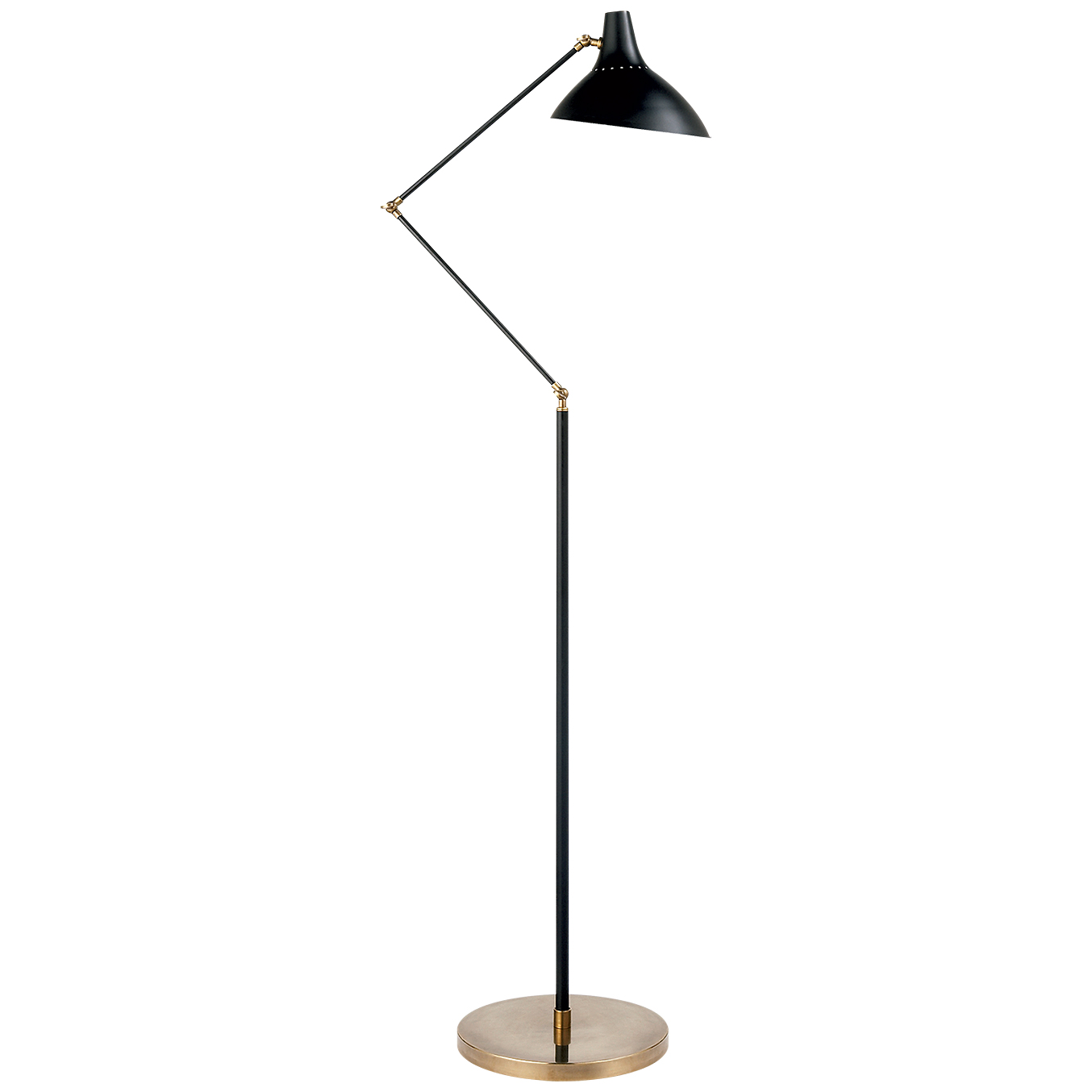 $630 at Circa Lighting
Geodesic bowl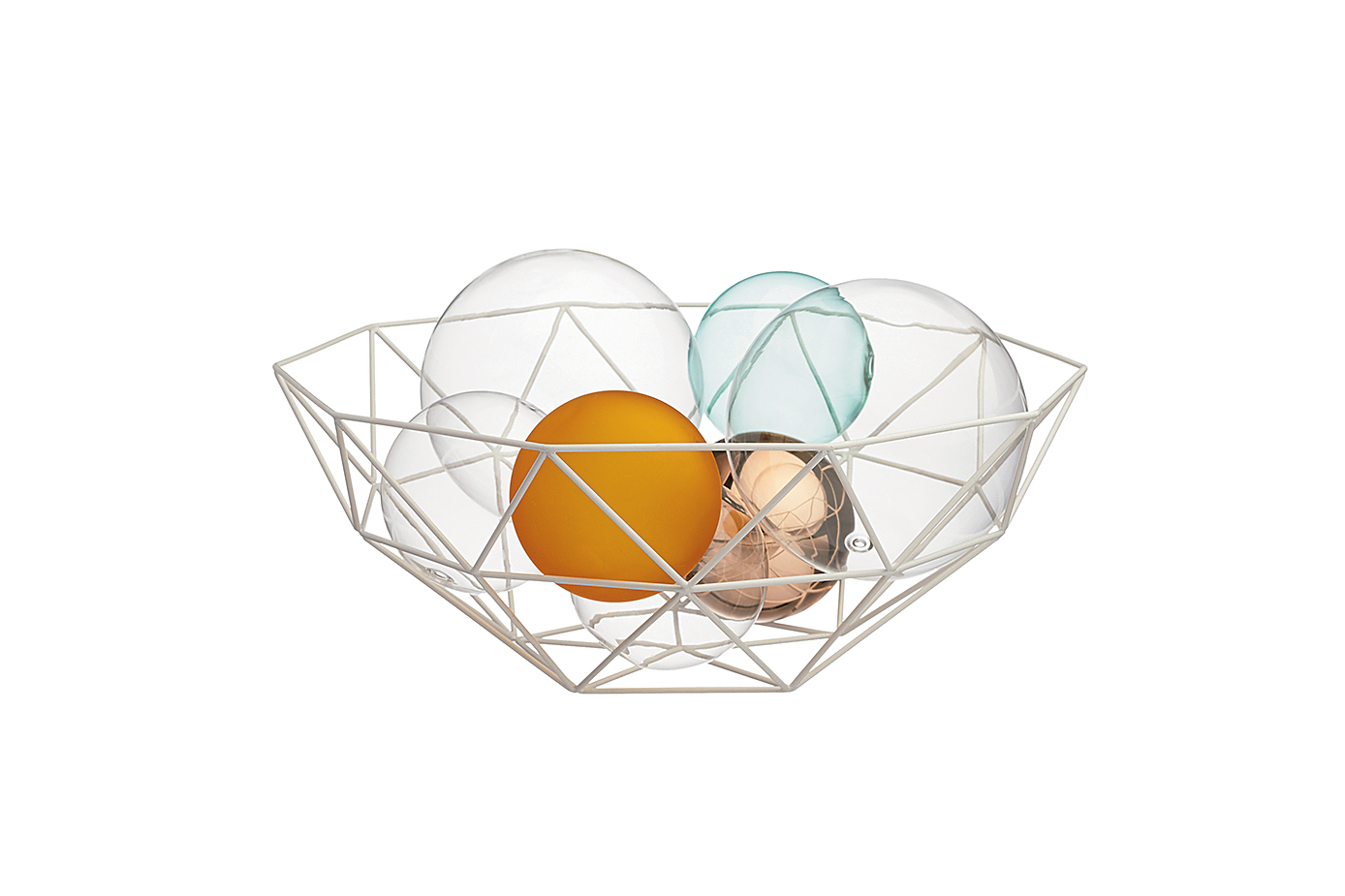 $15 at CB2
"Turner" credenza in Peacock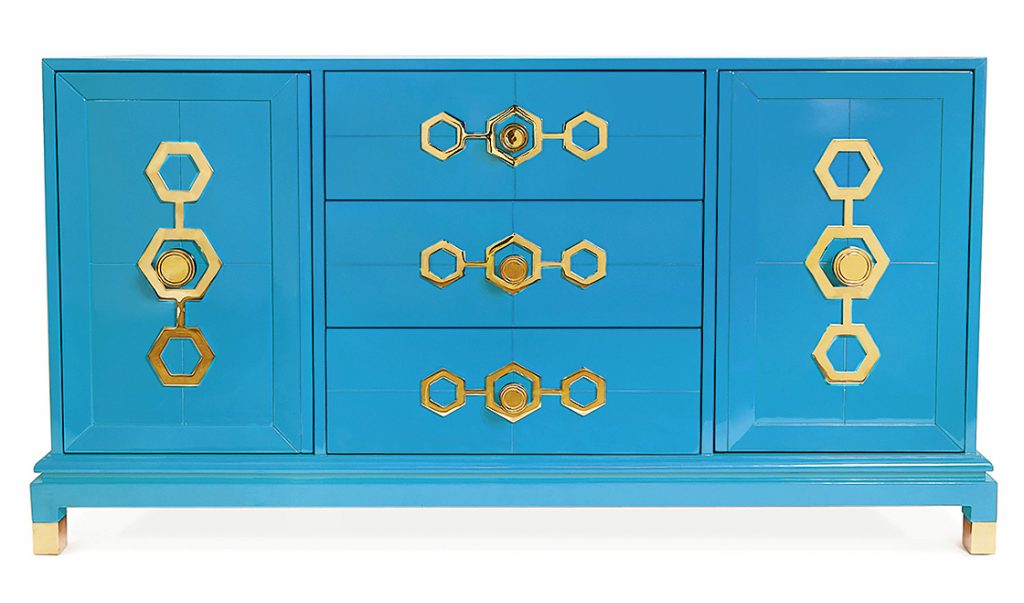 $4,100 at Jonathan Adler
Live-edge walnut dining table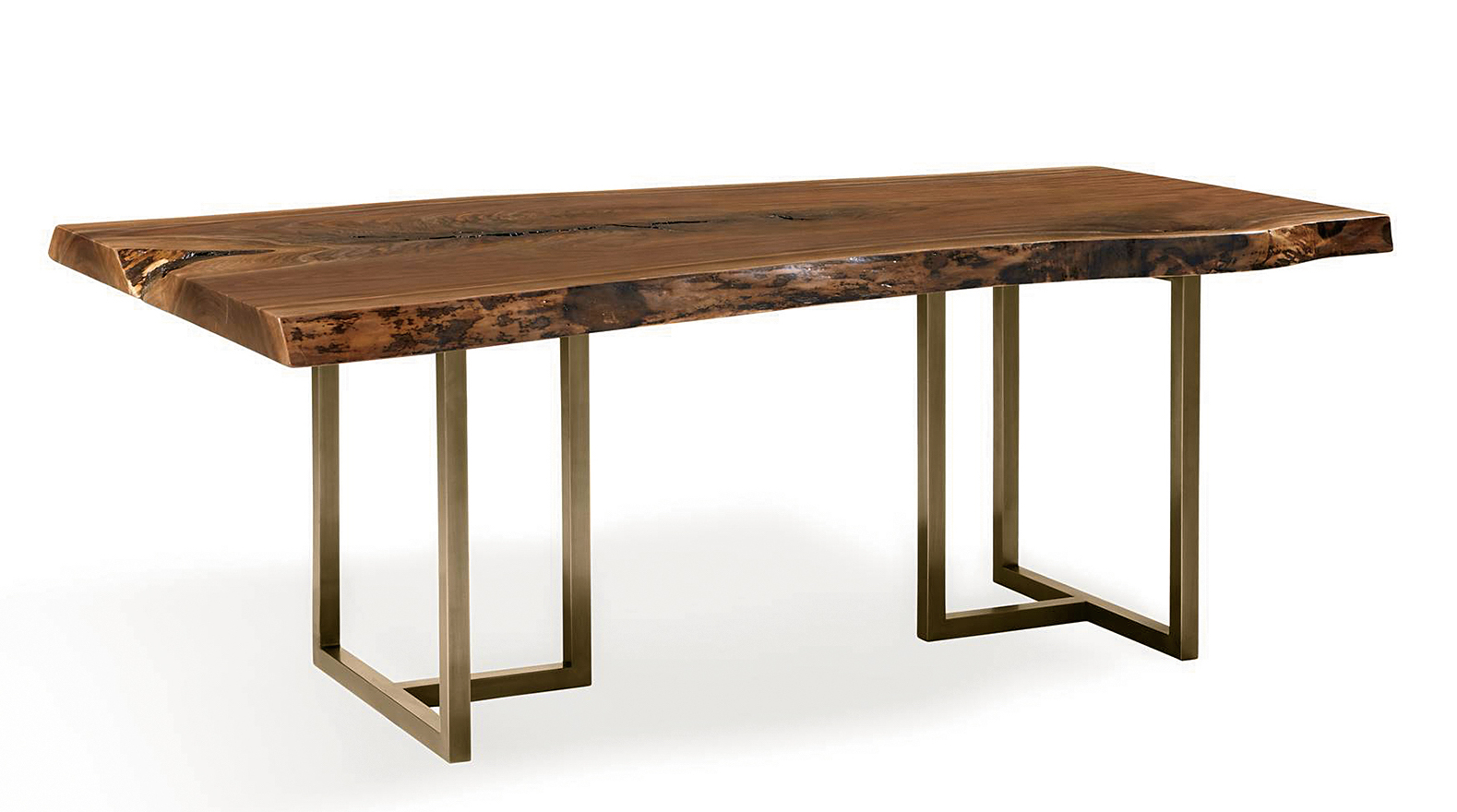 $5,199 at Arhaus
Multicolor Turkish vintage rug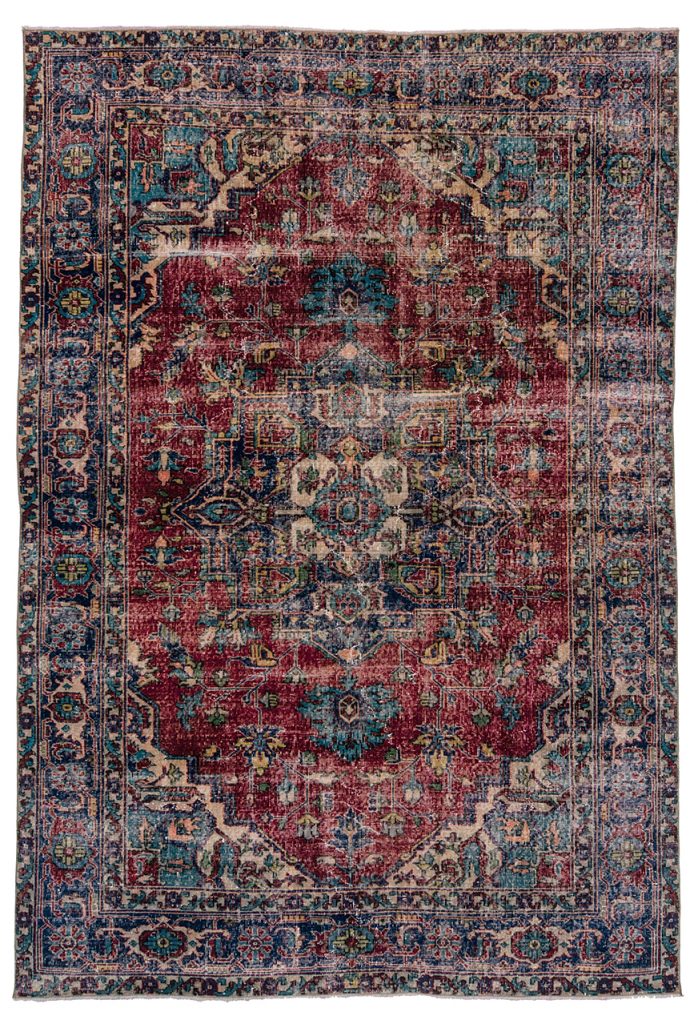 $830 at kilim.com