Gom Ba Woo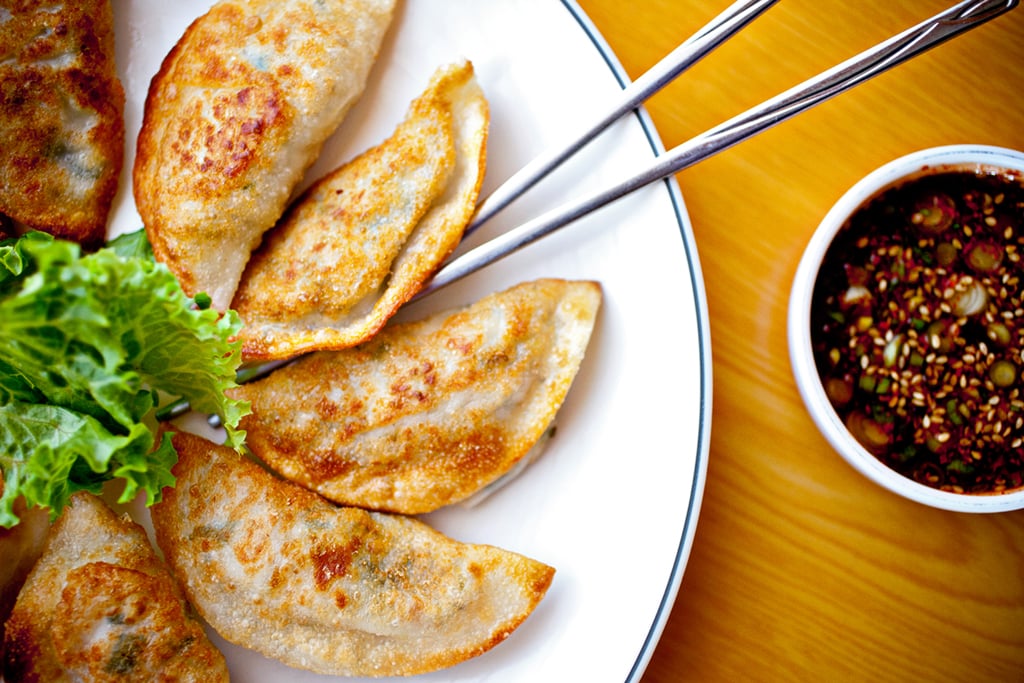 Annandale, VA, 7133-C Columbia Pike
Barley tea—hot or cold—is the first thing to greet you at this gracious, homey spot. The restaurant specializes in comforting stews and meat medleys, such as a pile of modestly spicy stir-fried pork and kimchee. Dumplings and seafood pancakes can be found on nearly every Korean menu, but here they're more than obligatory staples. A dozen dumplings served in a steamer are fat with pork and scallions, while an extra-thick seafood pancake comes hot on a cast-iron plate, giving it nicely crisped edges.
Also good: Tofu and grilled kimchee; sul leung tang, bone broth with rice and noodles.
Falls Church, VA, 6795 Wilson Blvd., Suites 18, 20, 22
Centreville, 13840 E. Braddock Rd.
A giant cauldron of bubbling broth is displayed prominently. Take a hint and order the sul leung tang, a comfort soup that looks milky thanks to long-simmering ox bones. The bowl is completed with sliced beef and green onions, then you season it to taste with salt and pepper. Another highlight on a menu heavy with soups and stews: wang galbi tang, a beefy broth with cellophane noodles and a monstrous short rib, cut off the bone tableside and presented in bite-size pieces.
Also good: Noodles with black-bean sauce; soondubu, a seafood-and-tofu stew.
Honey Pig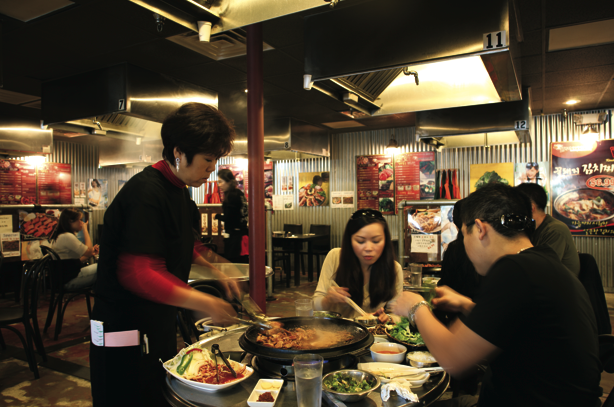 Multiple Maryland and Virginia locations
Meals often feel like a party at this K-Pop-blasting Korean barbecue destination. Bring a big group, order a round of soju, and get ready to eat a whole lot of meat. The staff efficiently dotes on the tabletop grills, flipping pieces of sweet soy-marinated ribs as they start to char and slicing up pork belly. If you want to venture beyond the grill, go for a bowl of buckwheat noodles with cucumber, Asian pear, and hard-boiled egg in an icy beef broth. (The famously chewy noodles are cut with scissors.)
Also good: Pan-fried pork-and-beef dumplings; bulgogi.
Kogiya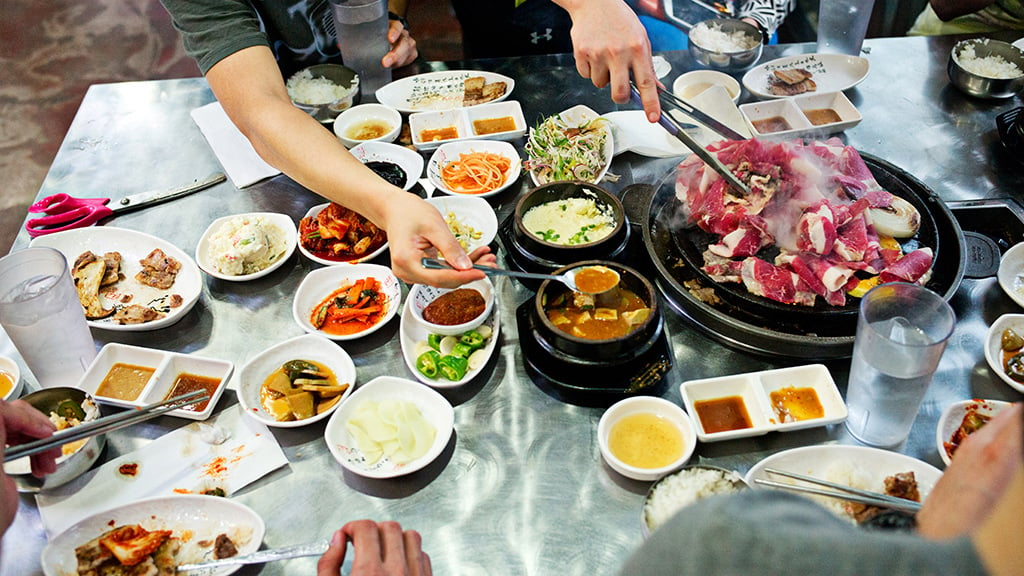 Annandale, VA, 4220-A Annandale Rd.
All-you-can-eat gets a bad rap at most places. But at this Korean barbecue joint, it's one of the best ways to attack the menu. For $23 a person ($21 at lunch), get your fill of spicy pork belly, fatty brisket, and other meats grilled on the table. The restaurant is just as generous with panchan, free sides that include lemon-wasabi daikon and pickled chayote squash. Little touches—drawers at every table for chopsticks, stools that double as storage for your coat so it doesn't smell smoky—make Kogiya stand out all the more.
Also good: Galbi, soy-marinated short ribs; miso pork belly.
Annandale, VA, 7211 Columbia Pike
Lines often spill out the door at this tiny Korean comfort-food spot. To speed up service, the staff takes your order while you're waiting and dishes hit the table as soon as you sit down. If a server warns, "That's too much food," she's not joking. A seafood-and-green-onion pancake the size of a Domino's pizza surpasses its rivals with a hash-brown-like crispiness and generous stuffing of octopus. Soups and stews are also specialties, particularly boodae jeon gol, or "army stew," a concoction of ramen noodles, rice cakes, kimchee, and hot dogs (it works, we swear).
Also good: Bo ssam, slices of pork with cabbage and daikon kimchee; broiled mackerel.
---
Cheat Sheet
Drinks
Soju, a clear spirit poured in shot glasses, is the classic social drink. Makgeolli, a milky fermented-rice drink, is often served in bowls. Hite and Cass beers are the Budweiser and Miller of Korea.
Condiments
Gochujang is a slightly sweet, not-too-spicy fermented red chili paste. A mixture of sesame oil and salt is often used for dipping grilled meats.
Pro Tip
Many Korean restaurants have a little button on the side of the table that you can press to call your server.
Desserts
Try Siroo (4231 Markham St., Annandale; 703-354-5488) for bingsoo, a snow-like shaved-ice dessert topped with fruits, cereal flakes, adzuki beans, and more.