Fans of Discovery's Shark Week will have several options for local spots to take in fin-filled activities next week, but one spot may have missed the mark when it comes to what the unofficial holiday is all about.
Hank's Cocktail Bar in Petworth is offering a "Shark Week Seafood Boil" on July 23 that includes the standard mussels, clams, potatoes, corn, and… mako shark.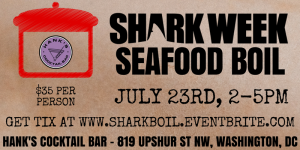 Granted, the mako Hank's plans to serve is one of the two types of mako that SeafoodWatch.org lists among its "good alternatives." (Other types of mako shark are listed in the "avoid" category.)
Hank's owner Jamie Leeds says that she has "no concerns at all" about serving mako during Shark Week, and that her restaurants are known for serving sustainable seafood.
"[The mako] is considered sustainable," Leeds says. "It's a local longline-caught fish, and it's listed on the fish guide as a good purchase."
Still, the organizers of Shark Week don't necessarily see it in good taste.
"One hundred million sharks are killed each year. That someone would serve shark at a restaurant and label it Shark Week is disturbing," says Laurie Goldberg, a spokesperson for Discovery Channel. After all, one of the main missions of Shark Week is conservation. As in previous years, Discovery has teamed up with international ocean advocacy organization Oceana, which is currently working on legislation that would introduce a nationwide ban on buying and selling fins. The bill would not ban shark fishing.
Oceana spokesperson Amelia Vorpahl says that when considering eating shark meat, the source is key.
"I guess if it's coming from a legal, sustainable shark fishery that would be the best case scenario for serving shark," she says.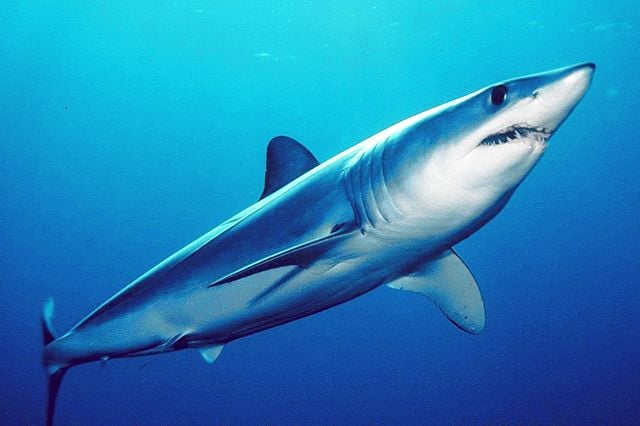 Discovery has official partnerships with several businesses around Washington, including Coldstone Creamery, Georgetown Cupcakes, the Washington Marriott Wardman Park, and the Washington Marriott Georgetown. These partnerships include shark-themed products and events throughout the week of July 23. 
The Hank's Cocktail Bar event is unaffiliated.