Thanksgiving with the extended family can make you want to drink your dinner instead of eat it. At Hank's Cocktail Bar in Petworth, that urge can be fulfilled. Beverage director Jessica Weinstein and bar manager Michael Norman cooked up the "We Give Thanks for Cocktails" menu, which emulates a Turkey Day meal–down to the turkey. The libations include plenty of savory ingredients (yep, those are mushrooms in your drink), and like many food menus, range from lightest to richest.
Patrons can try any for $12, or sample a "tasting" for $24. Here's a sample of what to expect. 
Waldorf Salad
People generally love or hate Waldorfs, a retro salad of apples, celery, grapes, and nuts bound with mayonnaise. This drink might make you a fan (and thankfully there's no mayo involved). The bar juices green apples and combines them with tonic and soda before adding Plymouth gin. Topping it all off: a healthy stick of celery.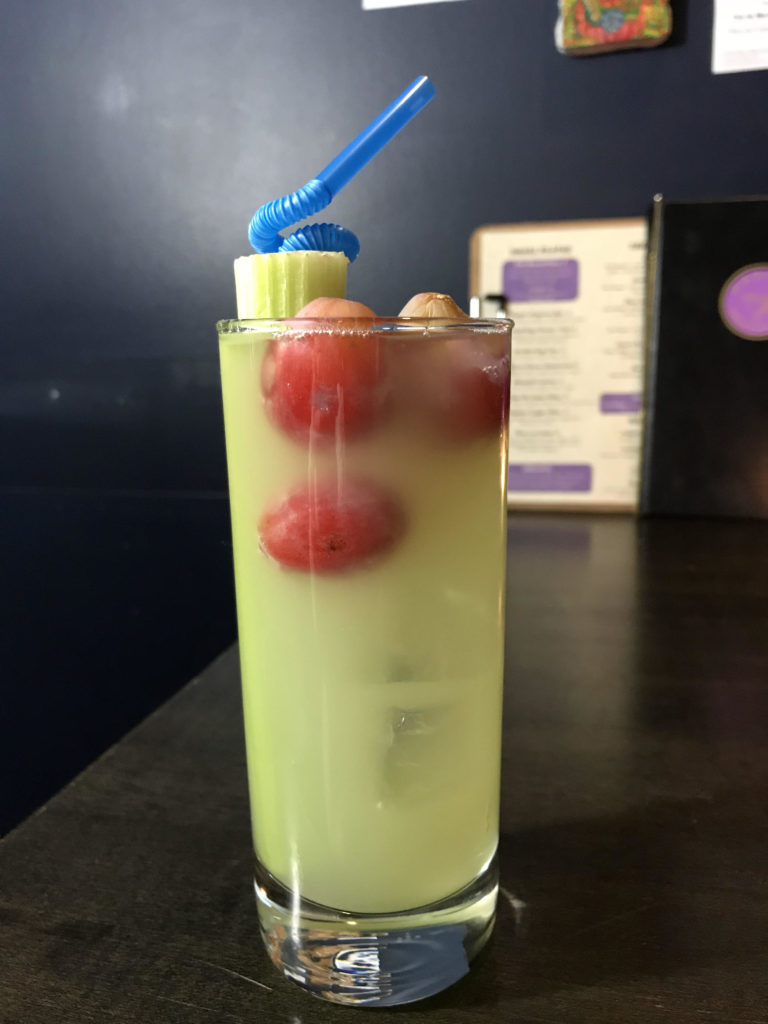 Cranberry Sauce
Get sauced on the classic Thanksgiving condiment. Fresh cranberries are boiled with spices for a zestycranberry syrup, which is then mixed with tequila and orange liqueur.
Roasted Sweet Potatoes
Some like them mashed, whipped, or fried. In this drink, barkeeps slow-roast sweet potatoes before blending them with filtered water and sugar. Adding in bourbon and red wine creates a starchy cocktail that can pad the stomach. 
Mushrooms
Mushrooms can add an earthy note to a Thanksgiving table. This cocktail blends Scotch that's been infused with dried mushrooms for a week, which produces a savory, umami-rich flavor. The cocktail is then topped with flame-roasted shallots.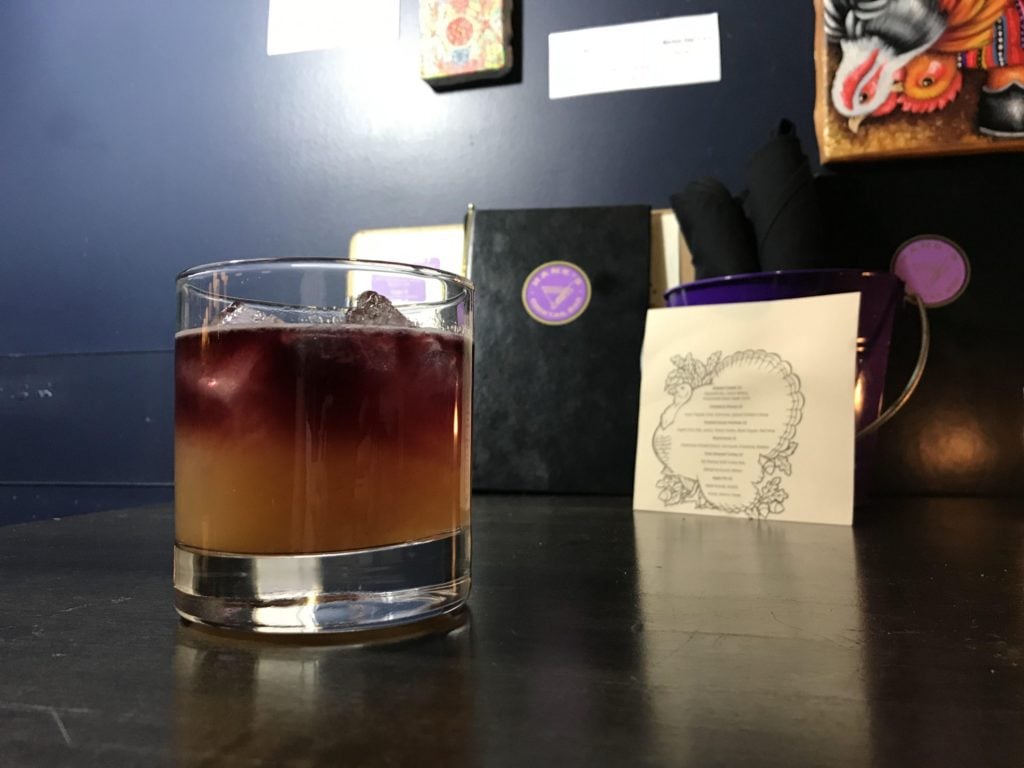 Oven-Roasted Turkey
What's Thanksgiving without the turkey? This drink is made using turkey fat-washed whiskey (tastier than it sounds, we promise). As the bourbon congeals, it picks up the enzymes and flavor profiles of the poultry. Mixed with vermouth and bitters, the cocktail aims to satisfy all your turkey cravings–no basting required.
Apple Pie
Round out the meal with a crowd-pleasing spiced apple pie cocktail for dessert, made with brandy, cinnamon, manzanilla sherry, and creme de cacao.