Chef Kwame Onwuachi has been laying relatively low since the untimely demise of the Shaw Bijou. But in preparation for a new (details-scarce) restaurant at the Wharf's InterContinental Hotel, he'll be doing a series of pop-ups at different eateries over the next few months. And this time, it won't cost $185 to try his cooking.
To start, he's teaming up with an old friend from New York: chef Hiyaw Gebreyohannes, who recently opened an Ethiopian-inspired stall called Gorsha in Union Market. This weekend only, Onwuachi is adding 72-hour-braised short-rib tibs with sautéed onions and green peppers to Gebreyohannes's menu of rice bowls and injera "pockets." Onwuachi will also riff off Danish smorrebrod (open-faced sandwiches) using injera instead of rye bread. The $7 dish will be topped berbere-smoked salmon, smoked cream cheese, shiro puree (a toasted chickpea sauce), parsley yogurt, and dill.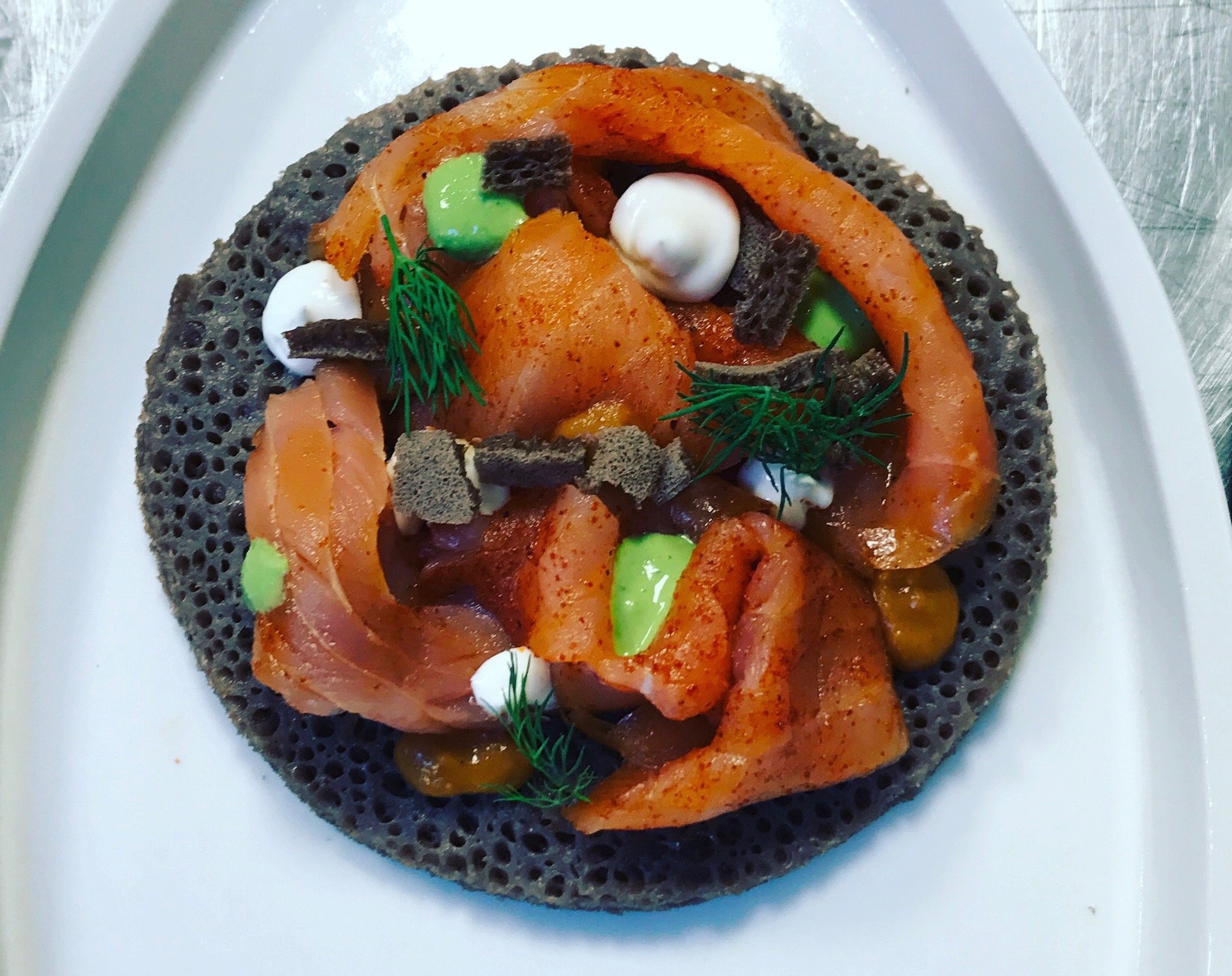 A portion of the proceeds from those dishes will go to DC Central Kitchen and Share Our Strength's No Kid Hungry campaign.
Onwuachi says he's talking to other restaurants about more casual pop-ups, but no details are set in stone. As for his new restaurant, slated to open in October, the chef has been very hush-hush other than to say the concept is "really, really special to me." But the forthcoming pop-ups may give hints at what's to come.
"You may see a few dishes on the menu for sure," he says. "I don't want to give away too much."