It seems no occasion is too small or unsavory to warrant a DC bar or restaurant special. Case in point: Commissary in Logan Circle is offering $15 bottomless OJ mimosas and "free OJ" with a purchase until 4 PM Friday "in honor of O.J. Simpson being granted parole after spending nine years in prison for robbery and kidnapping." Really. You can't make this stuff up.
Alas, this is not an isolated incident. Here are six other times this year when news events inspired absurd, occasionally questionable food and drink deals around DC:
1. The "Golden Showers" burger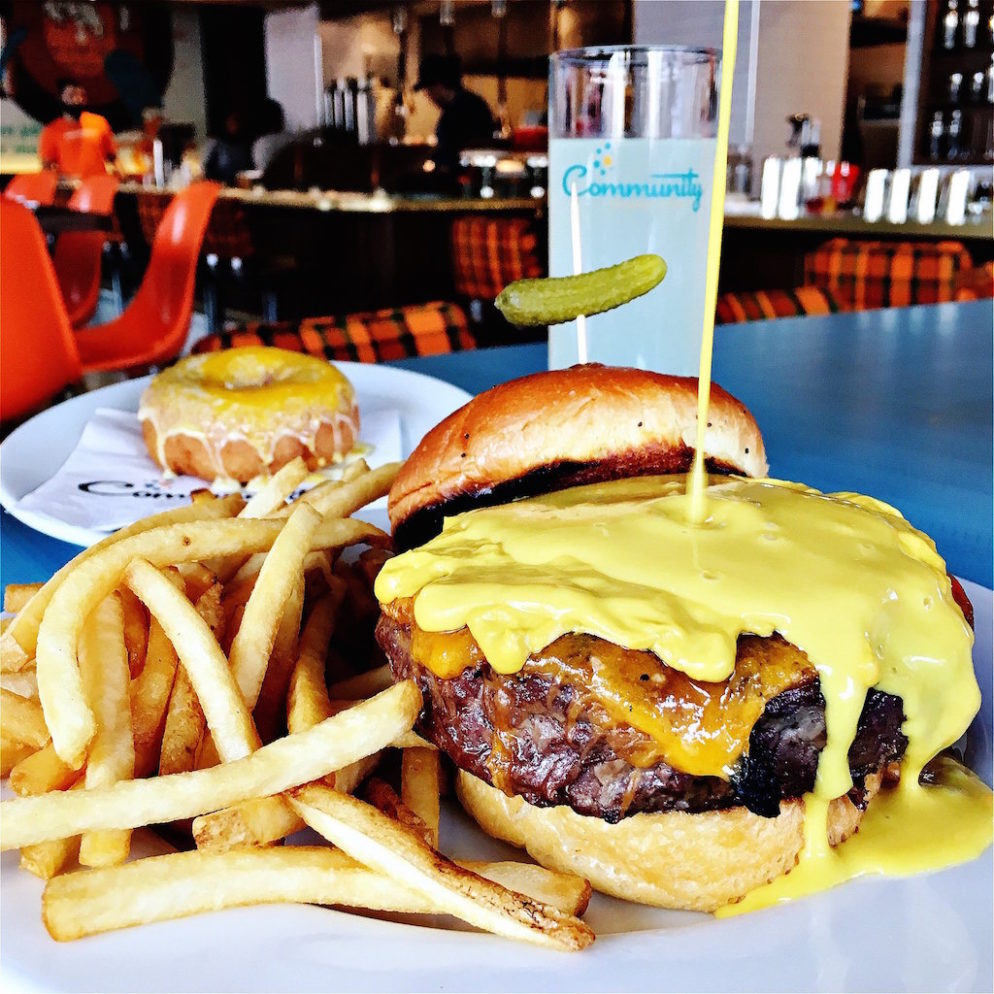 What better way to commemorate an unverified dossier alleging the president hired "a number of prostitutes to perform a 'golden showers' (urination) show in front of him" than with a burger, amiright? The special from earlier this year was "drenched with self-tanning cheddar and yellow mustard," then topped with a "very small pickle." It came with a tall glass of lemonade and a lemon-glazed doughnut for an "unforgettable happy ending."
2. The "Pill Cosby" cocktail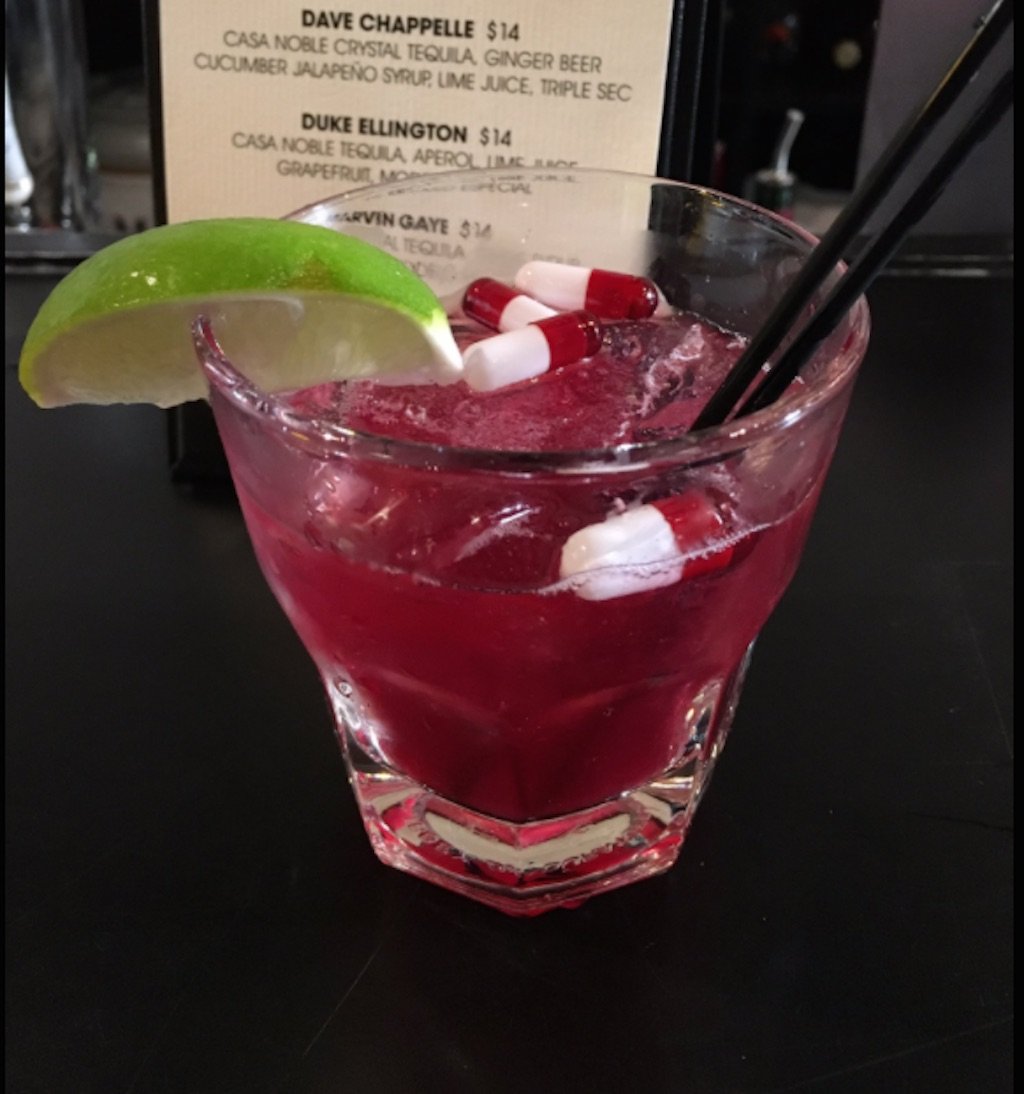 It's hard to imagine a more ill-conceived way to comment on alleged rapist Bill Cosby than with a cocktail garnished with empty pill capsules dubbed the "Pill Cosby." And yet Diet Starts Monday, a retail shop and restaurant on U Street, went there. Fortunately, the drink didn't last long. After fierce backlash, the owners removed the menu item and apologized.
3. James Comey hearing drink deals
Current line to watch Comey hearing at Shaw's Tavern in DC stretches for over a full block right now… pic.twitter.com/8OrAr3Irvq

— Ryan Struyk (@ryanstruyk) June 8, 2017
Bar-goers actually lined up down the sidewalk to partake in drink specials and viewing parties when James Comey testified in a Senate hearing. Shaw's Tavern offered $5 Russian vodka specials and $10 "FBI" sandwiches, the Partisan supplied "The Last Word" and "Drop The Bomb" cocktails, and Union Pub promised a round of drinks every time the president tweeted. (Alas, he never tweeted—but the bar gave out one free round anyway.)
4. Assaulting a journalist free pizza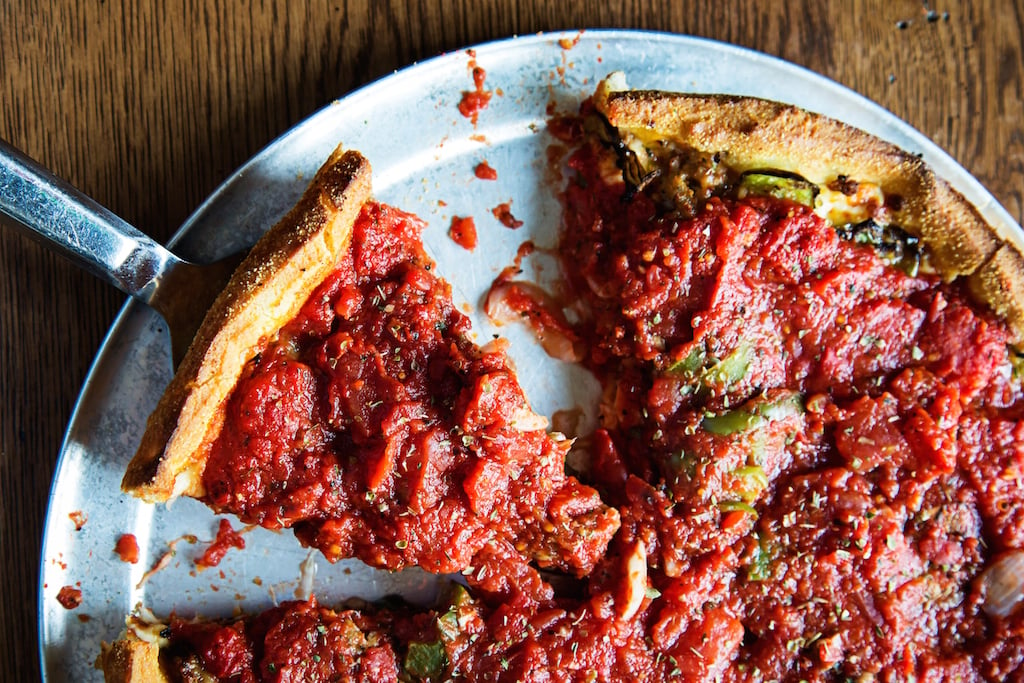 Yes, even someone getting "body-slammed" is an occasion for pizza. In May, after then-congressional candidate Greg Gianforte broke Guardian reporter Ben Jacobs's glasses, Pi Pizzeria declared it "Love a Journalist Day" and offered free pies to members of the media.
5. "Grab Her By The Pizza"
Inspired Donald Trump's famous Access Hollywood tape, Del Ray Pizzeria named its clam-topped pie "Grab Her By The Pizza." After blowback from some offended patrons, the owners apologized and got rid of the name.
6. The "Nothing Burger"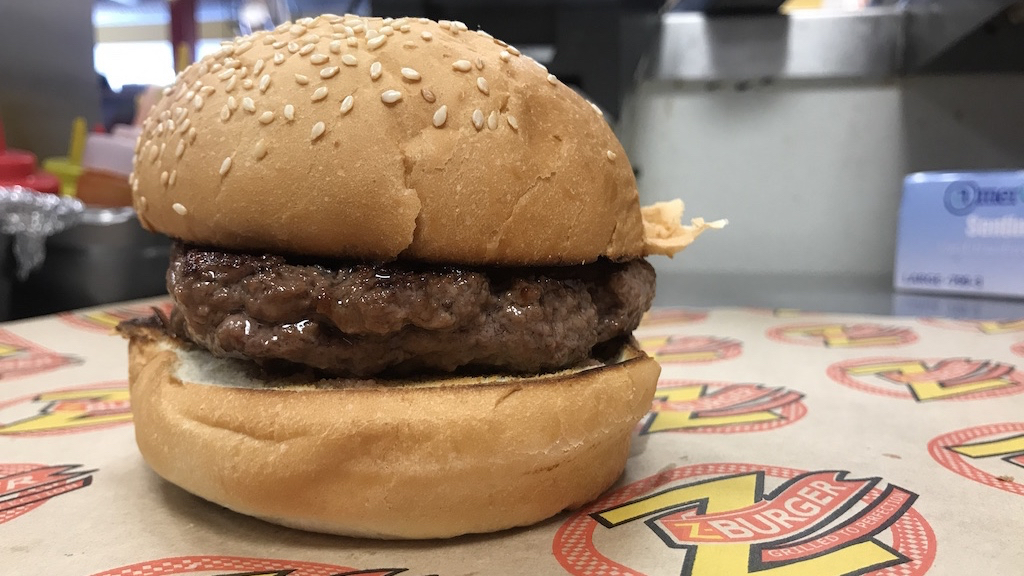 White House chief of staff Reince Priebus called Donald Trump, Jr.'s email scandal involving his possible collusion with Russia a "nothing burger"—the perfect occasion to offer burgers with nothing on them. Z-Burger gave away free buns and patties at its Tenleytown location earlier this week.