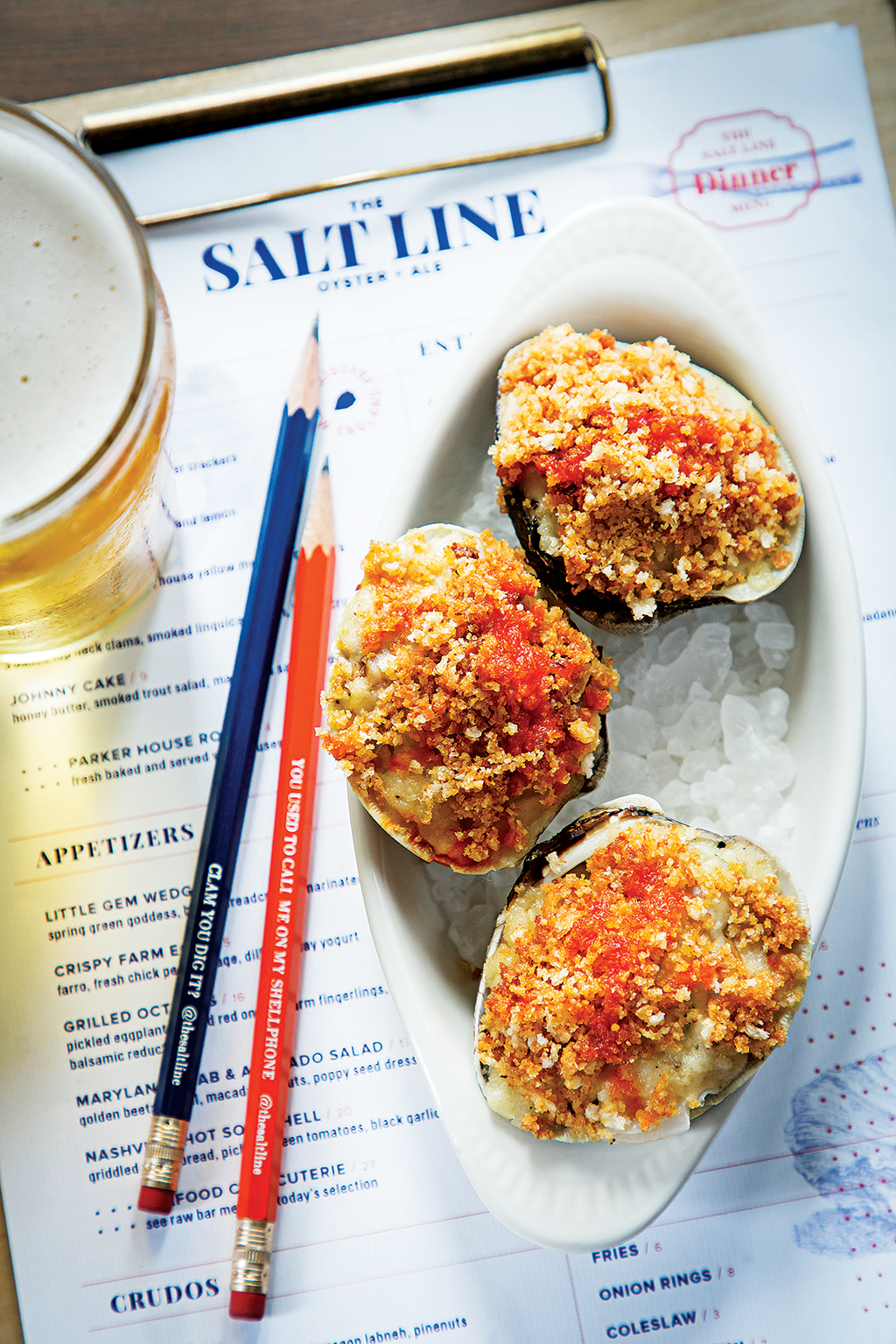 Washington has a dodgy history with restaurants that overlook the water. Usually, their food ranks somewhere between country-club wedding and Milwaukee Marriott. Exceptions exist, sure, but I could count them on three fingers (lavish Fiola Mare in Georgetown and seafood-focused Whaley's and Italian Osteria Morini in Navy Yard). Now, with the opening of the Salt Line, which sits between Nationals Park and the Anacostia River, I can count them on four.
But the most surprising thing about the Salt Line isn't that a restaurant with dreamy views is serving really good New England fare. It's that its chef, Kyle Bailey, had never even been up that way until recently, when he took an eating tour of Boston; Portland, Maine; and many a fish shack in between.
Order a round of stuffies—big topneck clams filled with lemony bread stuffing, linguiça (the smoky Portuguese pork sausage), and Parmesan—or a bowl of appropriately thin-brothed clam chowder, or a "waterman's platter" piled with beautifully fried scallops and oysters—and you'll taste what I mean. Bailey wisely doesn't fiddle with tradition. (In less confident hands, those stuffed clams might have been deconstructed and strewn across the plate as if it were a Jackson Pollock canvas.) The results are transportive.
Lobster rolls' trendiness has died down over the last few years, but Bailey makes two strong cases for keeping them around. He offers both Connecticut style (tail and claw meat tossed with lemon and melted butter and finished with Maldon salt) and the Maine way (dressed with mayo, shallots, tarragon, and black pepper).
The menu isn't beholden to Bailey's New England road trip. Although you won't find crabcakes, you will encounter crab in various forms. While it's in season, go for the crunchy soft-shell done up with hot sauce, pickles, and white bread—a neat riff on Nashville hot chicken that goes a lot gentler on the tongue. A starter of avocado salad and blue crab, which tastes like something you might find at a Georgetown garden party, is brought together nicely with a tangy poppy-seed dressing.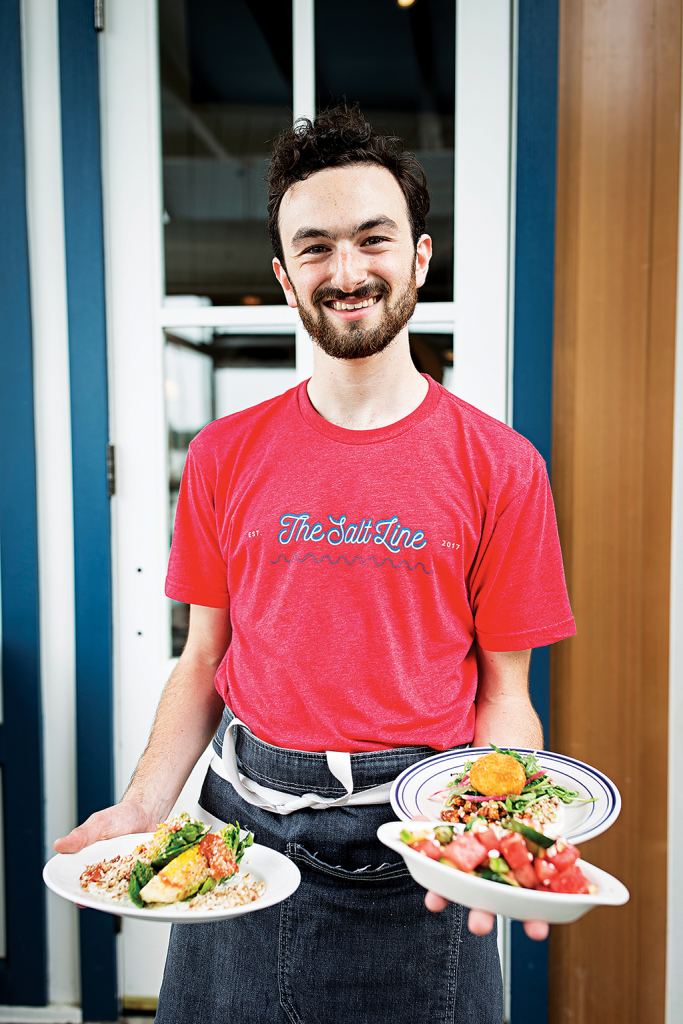 If there's a line of advice to follow here, it's to stick to these simpler preparations. The more ambitious, cheffier stuff has ranged from listless (monkfish in a watery sofrito broth, ho-hum rockfish with peas and maitake mushrooms) to groaningly rich (a huge plate of uni carbonara with obscene doses of butter and Grana Padano cheese). A shareable plate of seafood charcuterie features slivers of "swordadella," an idea Bailey says came from its punny name. (Get it? Swordfish meets mortadella.) But I'd argue that the dull white rounds should have been left on the cutting-room floor. I'd also rather have the platter's sour-creamy smoked-trout salad in its other appetizer form—atop a johnnycake spread with honey butter and spooned with salmon roe.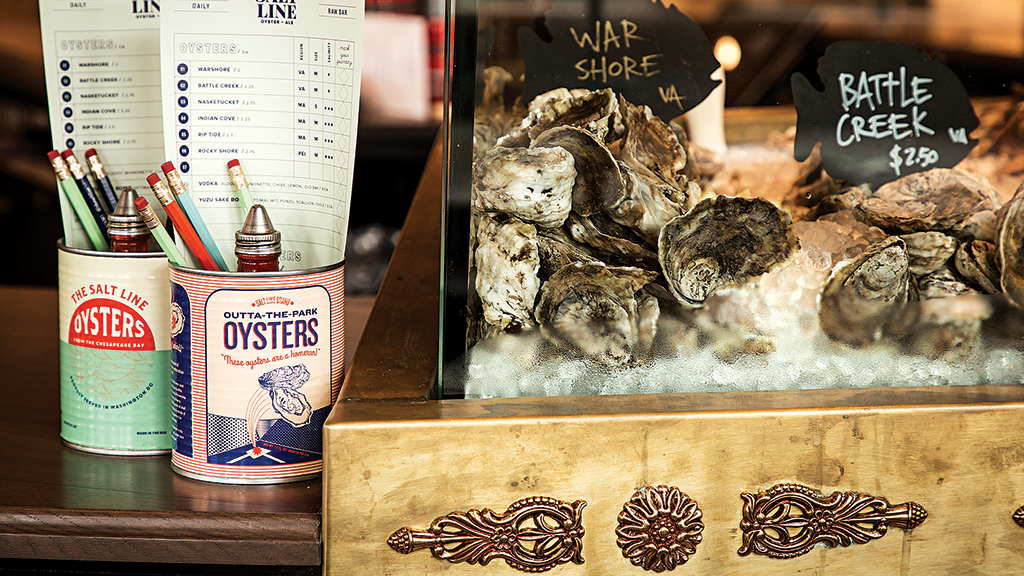 Another winning starter: a runny-in-the-middle, deep-fried egg sided with cool farro salad and crunchy lovage. That last ingredient, the little-seen herb, is provided by Bailey's foraging guy—he grows it in his back yard.
Until now, Bailey, who spent seven years leading the kitchen at beer-centric Birch & Barley and ChurchKey in Logan Circle, has been known for meatier fare. (That famous bratwurst burger, once on the menu at Birch, is all him.) And although the airy dining room lined with Cape Cod–inspired wood shingles doesn't quite convey it, many of the meat dishes here are the menu's all-stars. There's a terrific smoked and brined chicken glazed with New England–style barbecue sauce (sweet, heavy on the ketchup) and a fabulous roast-beef sandwich with shaved top sirloin and horseradish mayo on a squishy onion roll.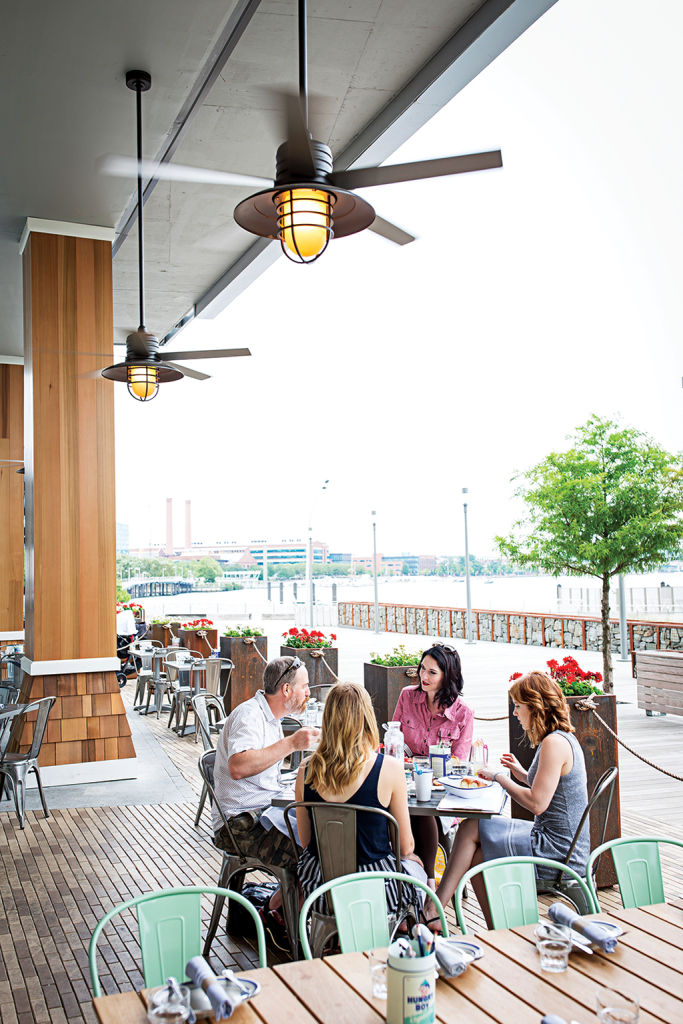 Perhaps best of all, though, is the most straightforward thing on the menu—the burger. Bailey says he opted for salty smashed-thin patties out of practicality: "We're a volume restaurant next to a baseball stadium. The idea of taking temps is intimidating if you're making 300 a day." There's nothing innovative and everything wonderful about the result, seasoned with salt and pepper and layered with squares of American cheese, shredded iceberg, and bread-and-butter pickles. "It's easy," Bailey says. "But easy is so hard to pull off."
On my first visit to the Salt Line, I arrived right at 5 on a Saturday evening. The Nats were out of town, but a line 40 deep was waiting for the doors to open. Most people crowded around the outdoor bar, ordering blueberry-scented bourbon cocktails and a fish-house punch that makes a Long Island iced tea seem like a wallflower. I get it—on a summer night in the city, there are few nicer places to be than on a couch by the water, plastic-cup drink in hand.
But skip the dining room and you're missing out.
The Salt Line
79 Potomac Ave., SE; 202-506-2368
Open Monday through Friday for dinner, Saturday and Sunday for lunch and dinner. The kitchen is also open 90 minutes before every Nationals home day game.
Neighborhood: Navy Yard.
Dress: Shorts, sundresses, or whatever you're wearing to the game.
Noise level: When the dining room is full, those high ceilings and tiled surfaces make it very loud.
Best dishes: Stuffies; johnnycake with trout salad; crab-and-avocado salad; crispy egg with farro; lobster roll; roast-beef sandwich; barbecue chicken; burger; waterman's platter.
Price range: Starters $4 to $27, entrées $16 to $42.
What the stars mean: ★★★★ exceptional; ★★★ excellent; ★★ very good; ★ good.
---