In a time when you can have chef-prepared meals dropped off at your desk, groceries delivered by robot, and a private car at your disposal at the push of a button, why are any of us still standing in line at the pharmacy?
That's one of the problems that CaryRx, a mobile, on-demand pharmacy, is looking to solve. Nationally, there are a number of prescription drug start-ups—like ZipDrug in New York—which have sought to be the Uber for pharmacies. But unlike Uber, which connects goods with consumers, CaryRx is an actual pharmacy that's accessible through a mobile app. On the app, customers can upload a photo of their prescription (or ask their doctor to send the prescription straight to CaryRx), add their insurance, pay a copay, then submit the order for a same-day delivery.
"We are both a pharmacy and tech company, as we developed our own proprietary system to fulfill orders," says CaryRx founder Areo Nazari.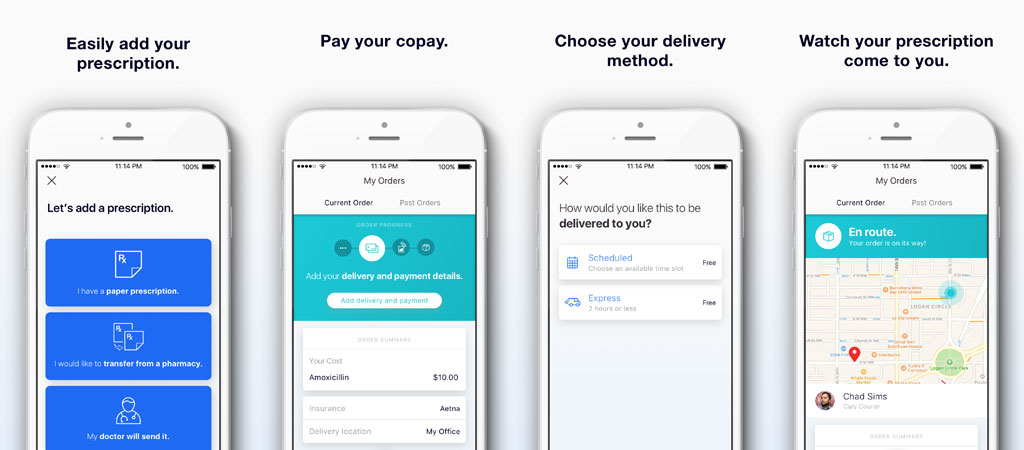 Nazari says the app currently accepts most major insurance plans—the same ones accepted at your local pharmacy—and because of that, the co-pays are the same and can be paid in the app. Delivery in DC is free, and express deliveries—made within an hour—are made possible through CaryRx's partnership with Postmates. As far as the kinds of prescriptions CaryRx can fill, the pharmacy can supply just about anything, with the exception of narcotics, while controlled substance prescriptions have to be sent directly over from your doctor's office.
In general, the growth of the on-demand, home-delivery pharmacy industry could have public health implications as well: According to a study released in 2016, stroke survivors were more likely to take their prescriptions as directed when they were delivered, as opposed to picked up from a traditional pharmacy.
"In a time when all essential items are available conveniently on-demand, we believe medications should be as well," says Nazari.