Not only is David L. Franklin a certified personal trainer in DC, but he also specializes in helping people on their weight loss journey through his online nutrition course. Personally, Franklin keeps to a vegan diet, but he works with vegans and non-vegans alike.
To maintain his weight, Franklin aims to eat 1800 calories a day, split between three meals—with no snacks. In addition to being a vegan, Franklin limits sugar in his diet and only drinks water and unsweetened green tea.
"My philosophy when it comes to food and exercise is: Keep it simple!" says Franklin. "As you can see in the photos my meals are simple and nutritious. For me it's all about quality."
To see how Franklin eats on a typical day, take a look through his food diary below.  
Breakfast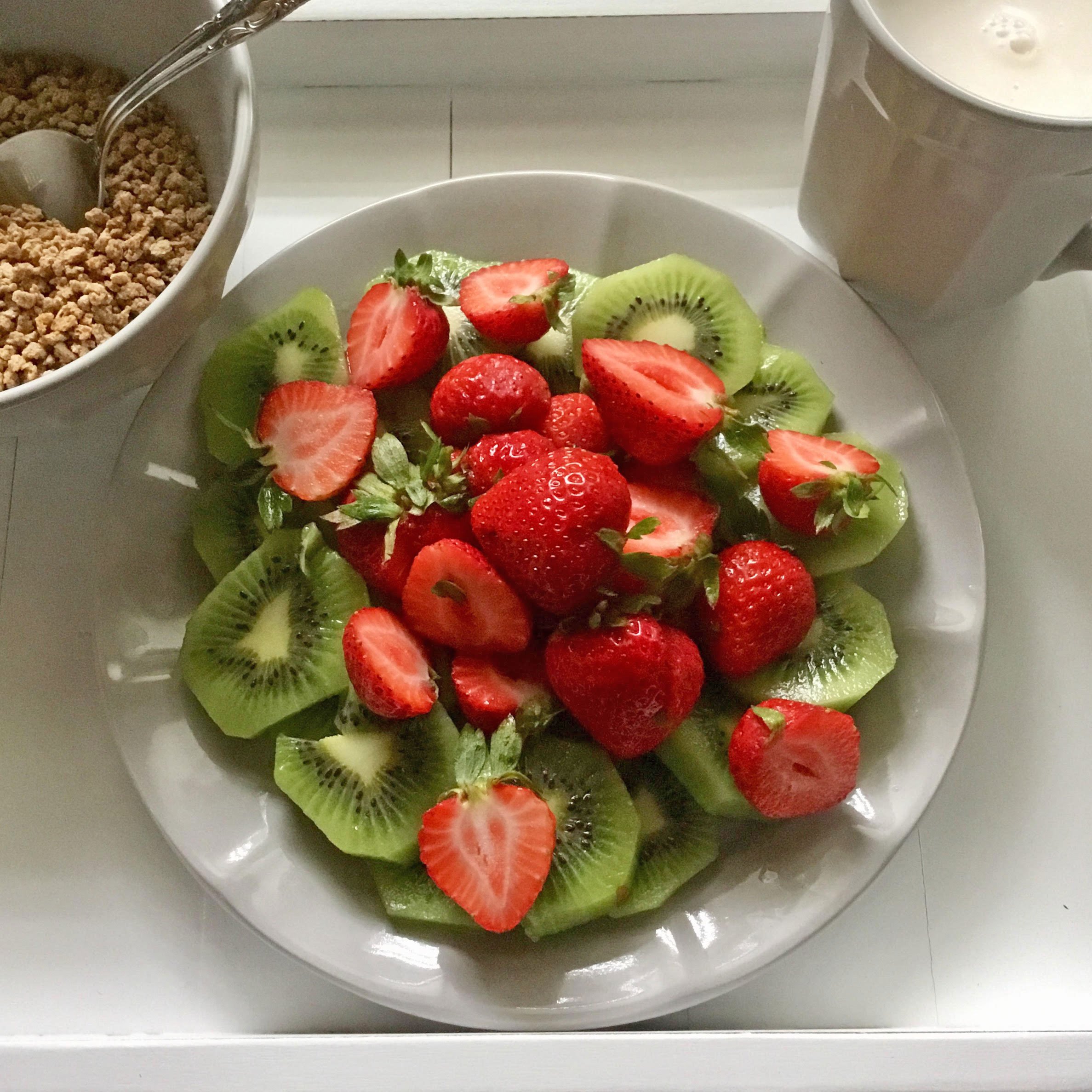 "For breakfast I had cold low-sugar cereal and fruit," says Franklin. "Strawberries and kiwi were on sale, so that was the reason behind those fruit choices."
Lunch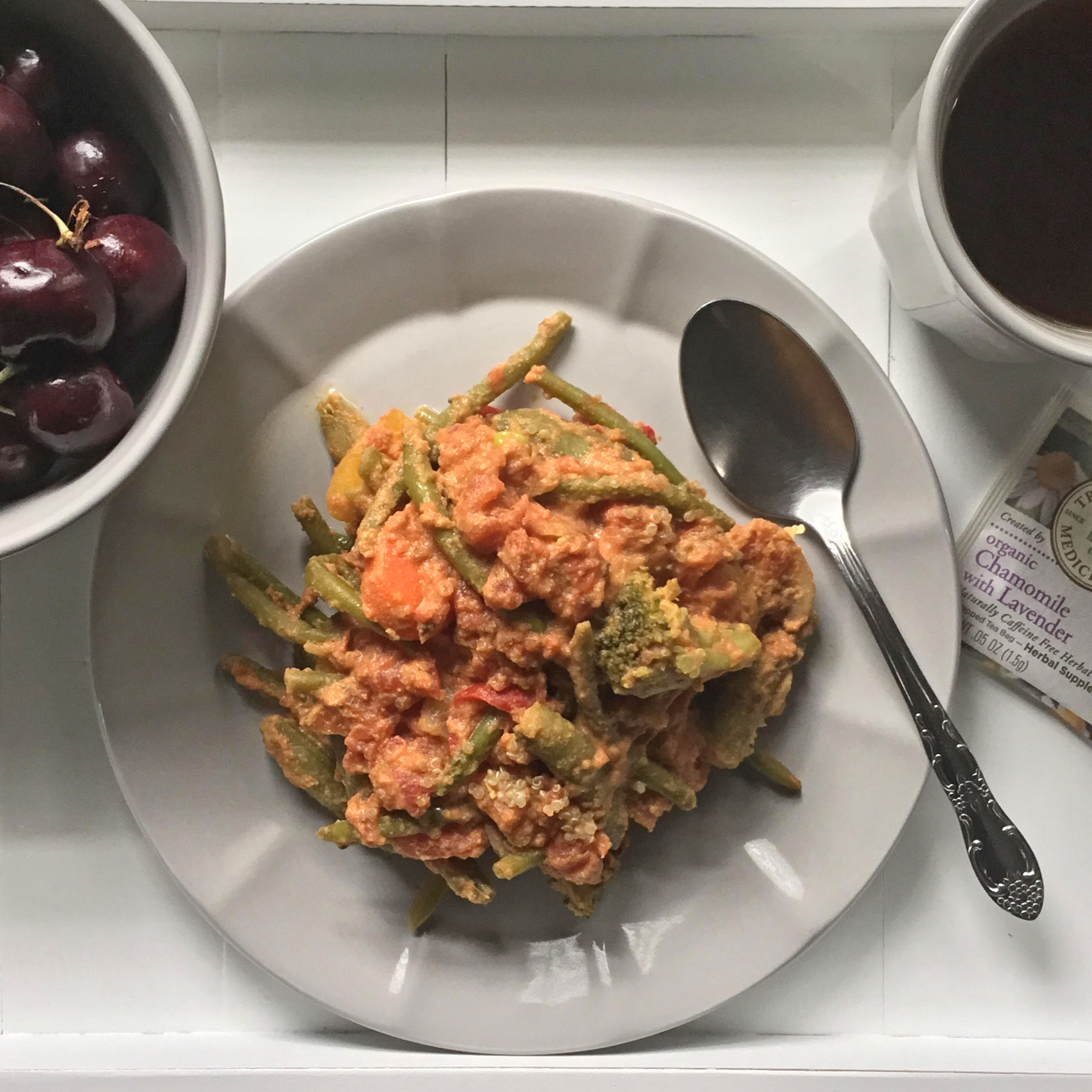 "For lunch I had cherries, a mixture of mixed veggies, and quinoa," says Franklin. "Quinoa is one of the many seeds that I keep on hand. Quinoa is a good protein source. The vegetables were from my freezer. I use frozen vegetables because they save time and money."
Dinner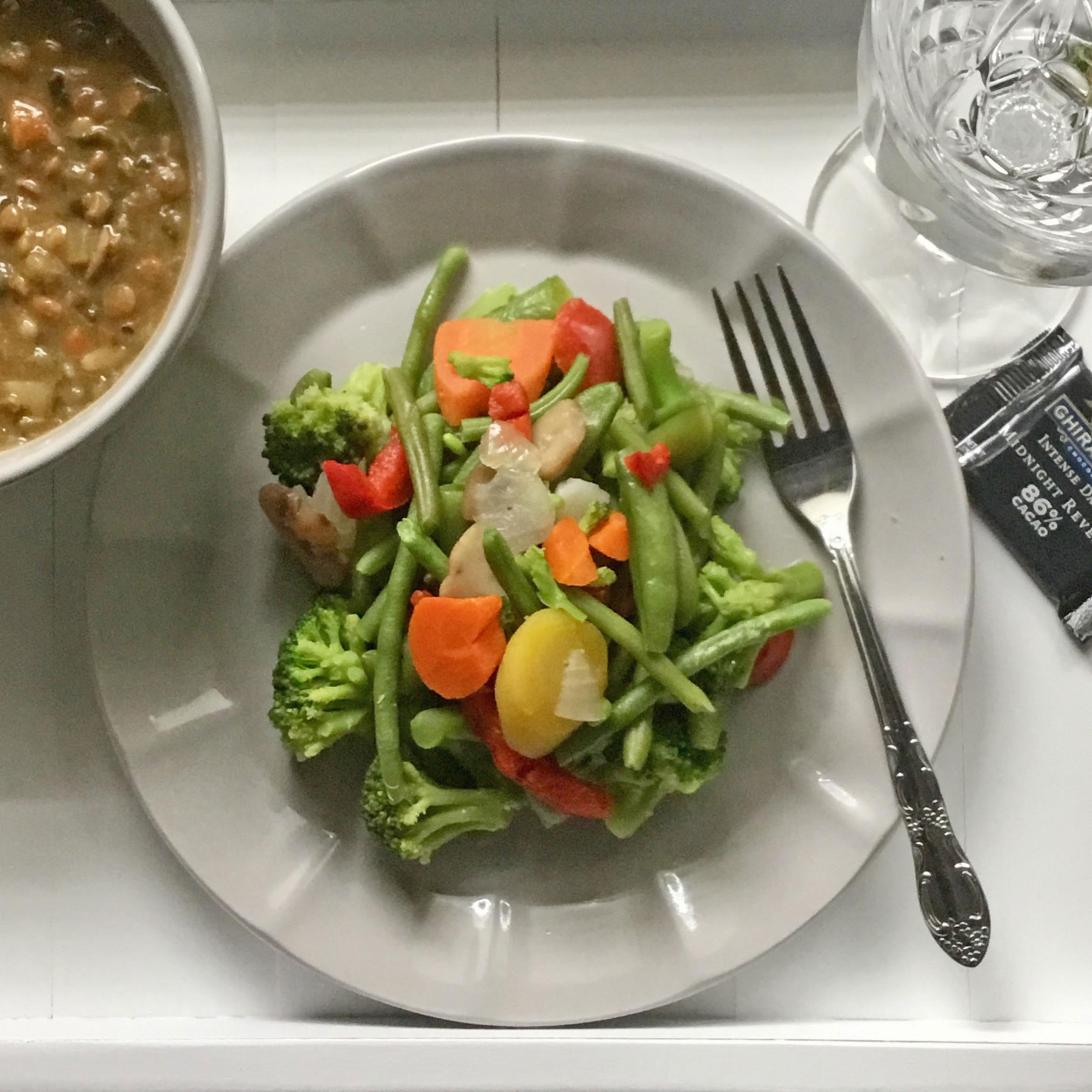 "For dinner I had lentil soup, mixed veggies, and dark chocolate.  The lentil soup was canned," says Franklin. "The veggies were from my freezer. I experiment with different spices and seasonings to add variety. The ones in the picture were plain. I allow myself the occasional piece of dark chocolate."
Have a Food Diary you'd like to share? Email ccunningham@washingtonian.com.
Consult with your doctor before beginning a new diet. Washingtonian does not endorse any diet without the supervision of a medical professional.