"Food is kinda my thing," says Jodi Kostelnik, the creative force behind the Neighborgoods, which produces a line of mouthwateringly adorable onesies.
One features a pickle and the line, "I'm kind of a big dill." Another declares "Lil' slice of heaven" under pizza dotted with hearts. A third has a sprinkles covered ice cream cone and the phrase, "I scream."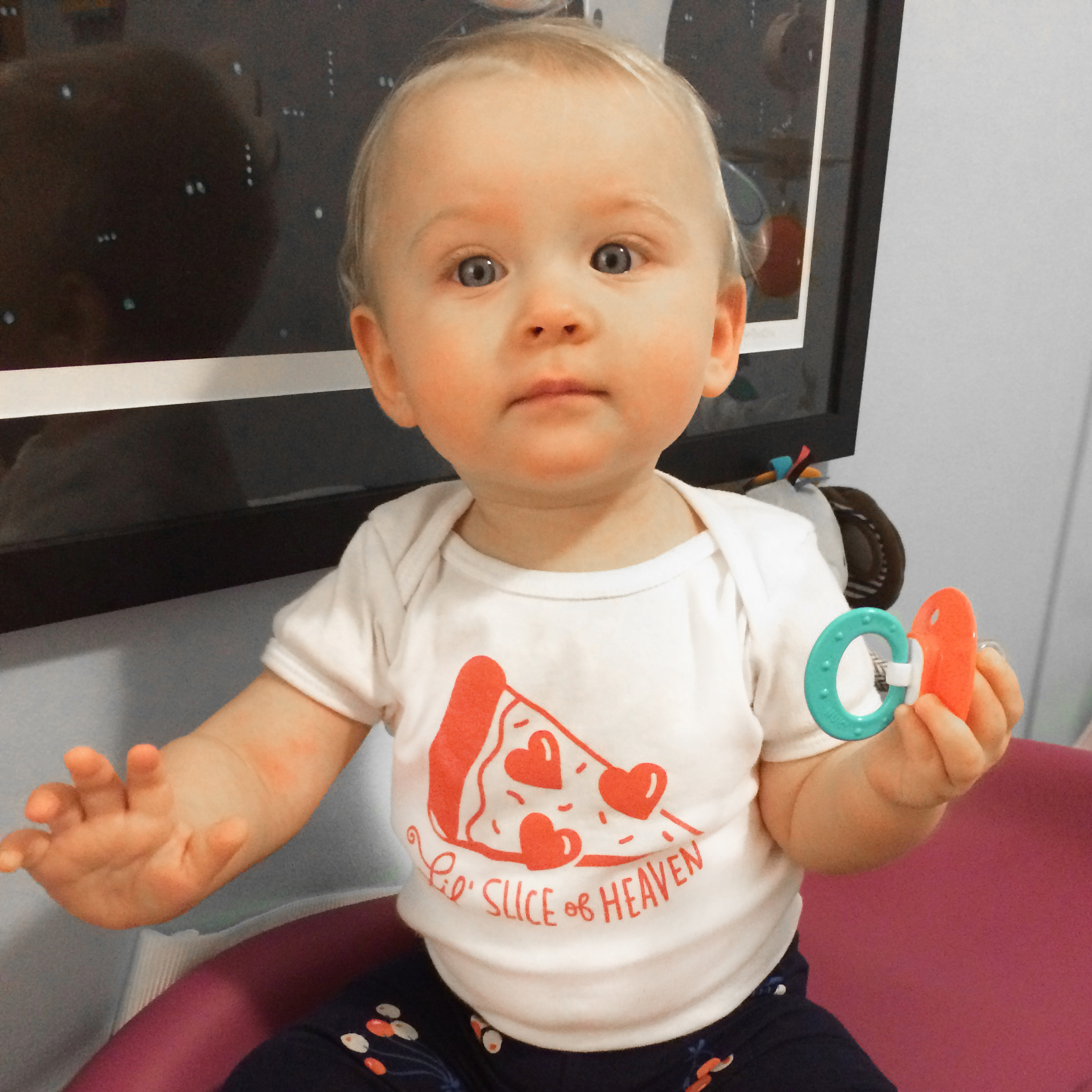 The 36-year-old designer, who works out of her home studio north of Logan Circle, packages the baby gear in the same green cardboard pint boxes that are a common sight at farmers markets. She sells them at Steadfast Supply and Odd Provisions, as well as on her website.
This clothing for itsy bitsy epicures began as a side hustle from her freelance company, Hello Neighbor Designs, which she started nearly a dozen years ago. In the beginning, she took on any project she could land. "I was burnt out all the time," she says. "It was so intense and crazy."
A lecture at a design conference inspired her to think about honing in on niche work that really stirred her. "That planted a seed in my head," she says, "because I love baking and cooking as a hobby."
She seems a parallel between her profession and pastime. "I like putting the effort in and making something that makes people smile."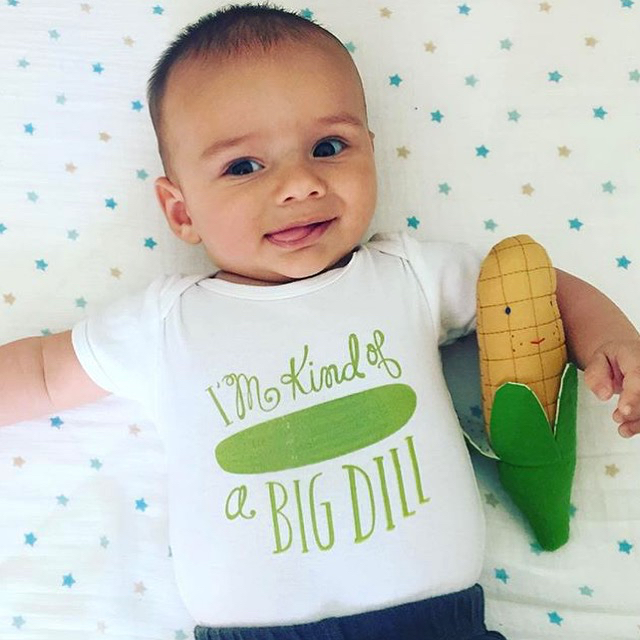 It took her a few years before she switched to focusing on food projects full-time, but she eventually built up culinary-minded portfolio that includes assignments for the Food Network and UncommonGoods.
Her line of home goods–which also includes dish towels and aprons–came about after taking a screen-printing class a couple years back. The onesies may be the most rewarding product she's ever conceived, and not just because she loves when friends send her pictures of their kids dressed up in them or a happy customer tags her on Instagram – in the coming months she is planning on moving away from freelance design work, so she can turn the Neighborgoods into her full-time job.