A guide to the newest places to eat and drink.
Nightlife empire-builders Eric and Ian Hilton know the power of a prime rooftop bar between their popular decks at Marvin and the Brixton. Soon, they'll open their most towering venue yet: Crimson View, a 12th-story bar atop Chinatown's newly-opened Pod DC hotel. The 138-seat indoor/outdoor space opens to the public on Friday, with surrounding views of the Washington Monument plus the Chinatown and Penn Quarter neighborhoods.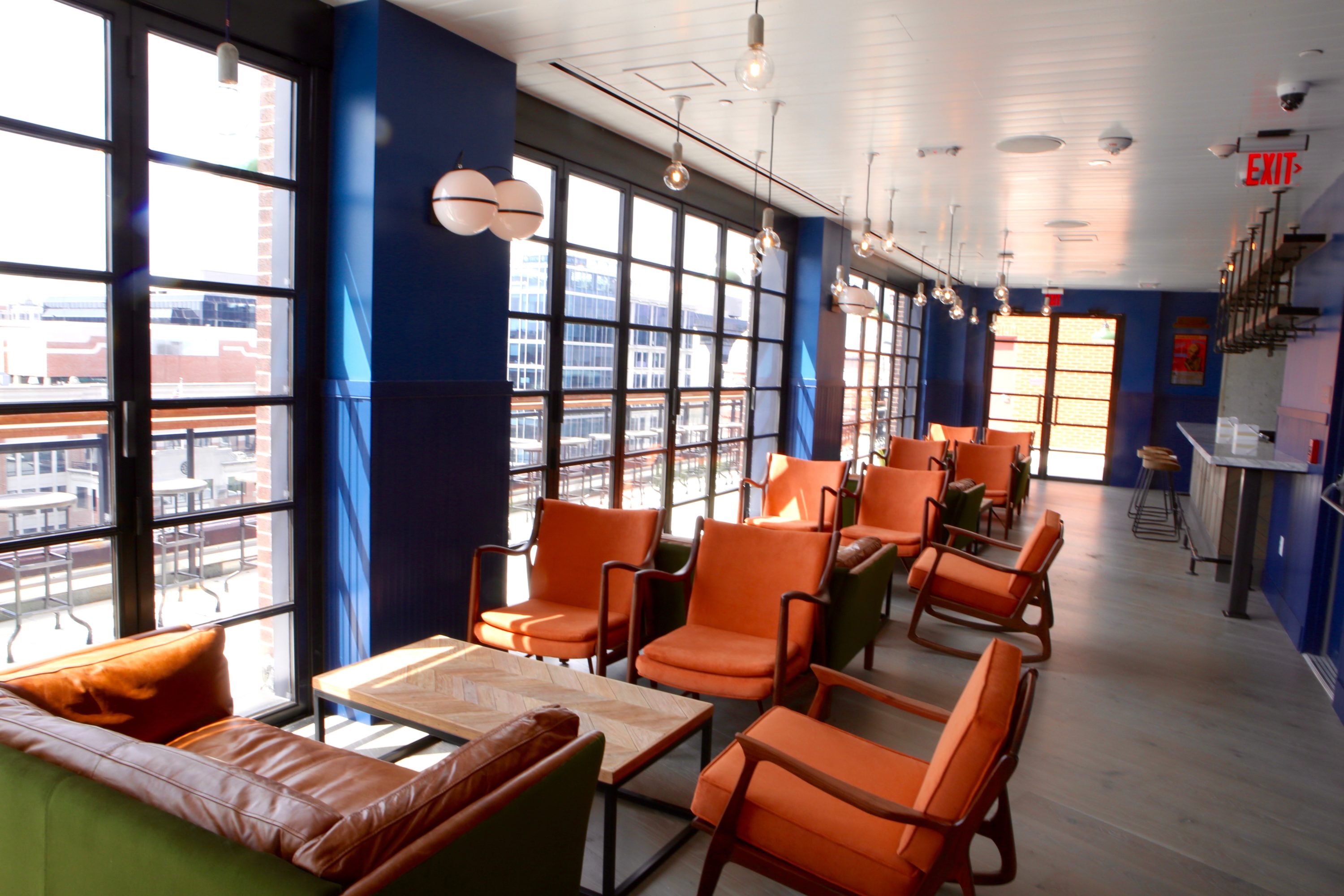 The Hiltons are also behind the Southern-inspired Crimson Diner on the first floor, and patrons will find a few similar traits. One of the best qualities to carry over to the rooftop are the wallet-friendly prices (fitting for the "value-driven" hotel overall). While other spots above the skyline charge a premium for the views, Crimson's classic cocktails like negronis and daiquiris run between $8 and $12. Ditto for wines (all $8) and a list of sparklers that run from wallet-friendly Prosecco ($7) to splurge-worthy Champagnes.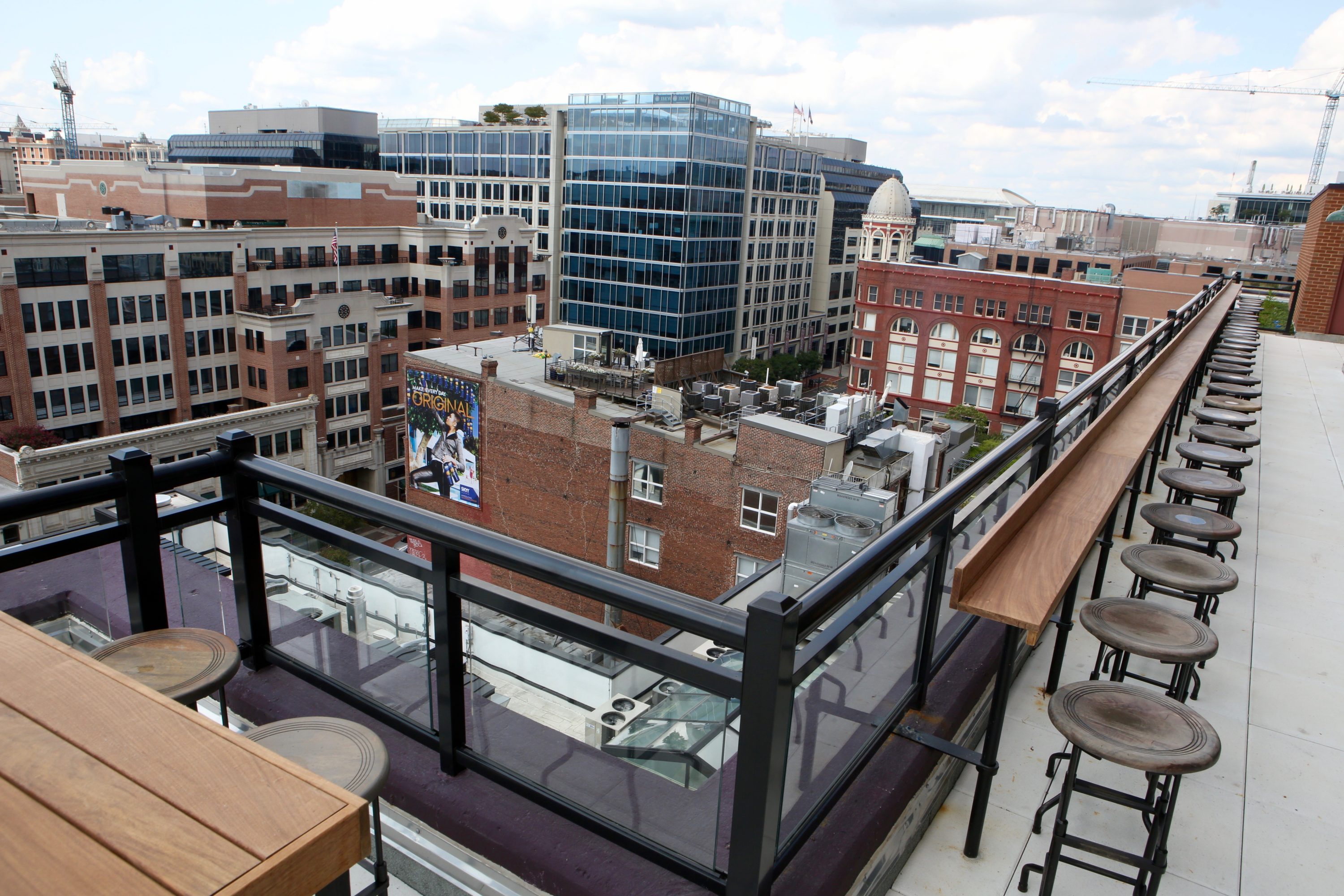 The bubbles are designed to accompany several seafood dishes on the small food menu. Chef Lawrence DiJoseph, who also helms the diner, created a lineup of Southern-inspired bites. Diners can order a rotating selection of raw oysters dressed with barbecue mignonette or cucumber-jalapeno salsa, or opt for riffs on raw bar classics like lightly-pickled shrimp cocktail, Carolina blue crab salad, and a lobster roll dressed with Duke's mayonnaise. Snacks like deviled eggs and pimento cheese round out the menu.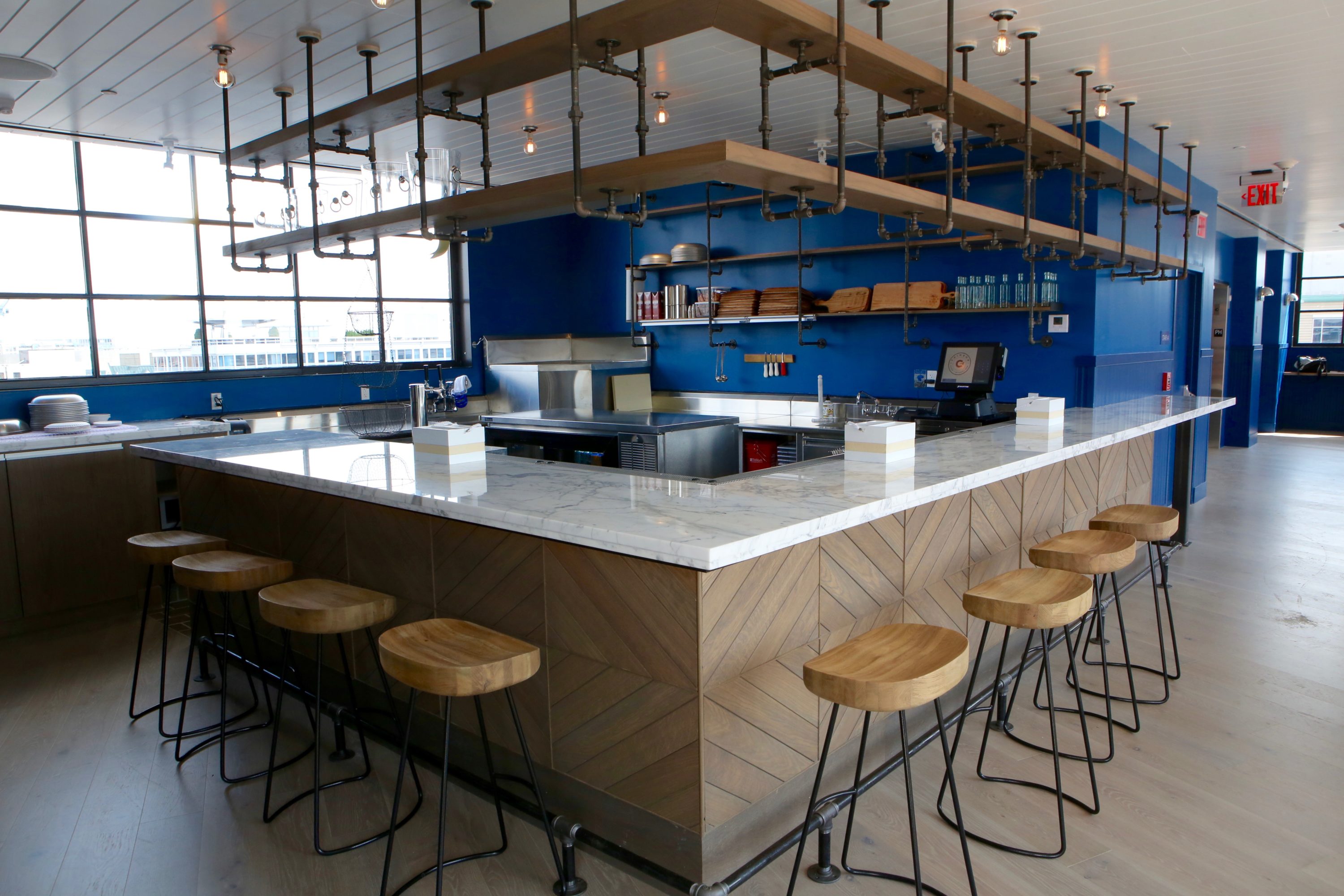 Seating abounds both indoors and out—an intentional move by the owners.
"It's not going to be like a standing-room only, jammed roof deck," says Ian Hilton. "I was looking for more of a chill experience because there are so many good views, and it's not the kind of place you want to overpack."
Shortly after Crimson View opens, the Hiltons will open their third and final venue in the hotel: Crimson Room, a subterranean American whiskey and beer bar below the diner. A debut is expected the week of September 18th.
Crimson View. 627 H St., NW. Open daily at 5 PM (starting September 1). Last call is midnight on weekdays, 2 am on weekends.