Washington's diner boomlet has ushered in a series of new-wave spins on the American classic, including a vegan diner (Fare Well), an upscale diner (Community), and Ari's Diner, which doubles as an Italian trattoria come evening. The newest addition: Crimson Diner, a Southern eatery from brother-restaurateurs Ian and Eric Hilton (Chez Billy Sud, Brixton, American Ice Co. et al). The restaurant inside Chinatown's new Pod Hotel opens to the public on Monday, June 26. It's the first in a three-part series of Hilton projects in the Pod, which include a basement whiskey bar and rooftop cocktail/oyster bar that are slated to open this summer.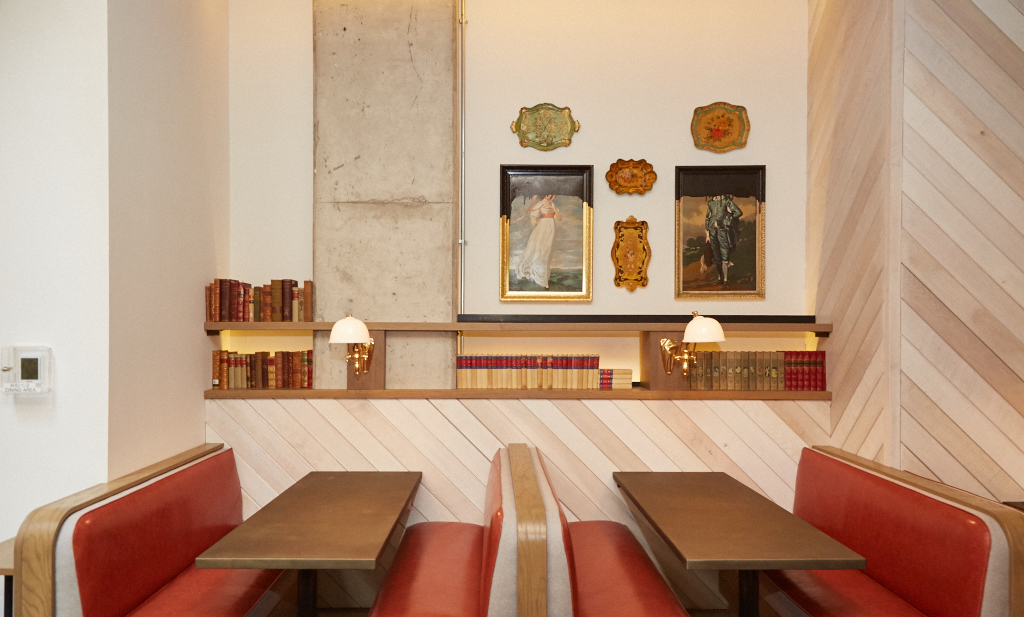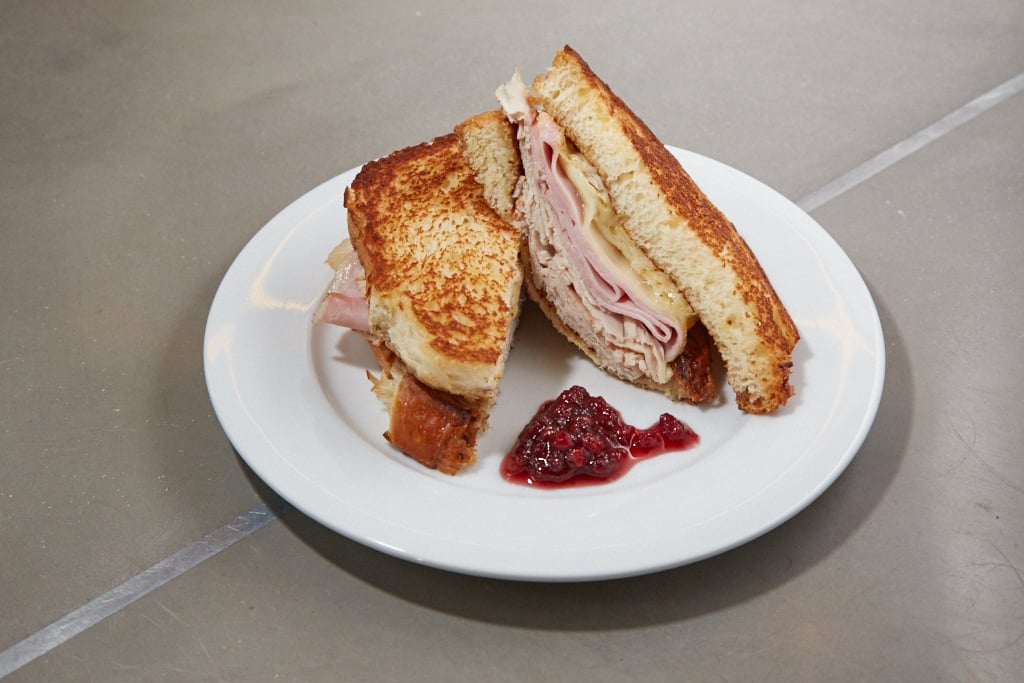 But first, Crimson Diner. The light, airy space is set with deep red booths plus a long bar and dining tables tucked in back. A cafe counter will open at 6 AM with Blanchard's Coffee drinks and quick-grab biscuits slathered with apple butter or stacked with country ham and cheese.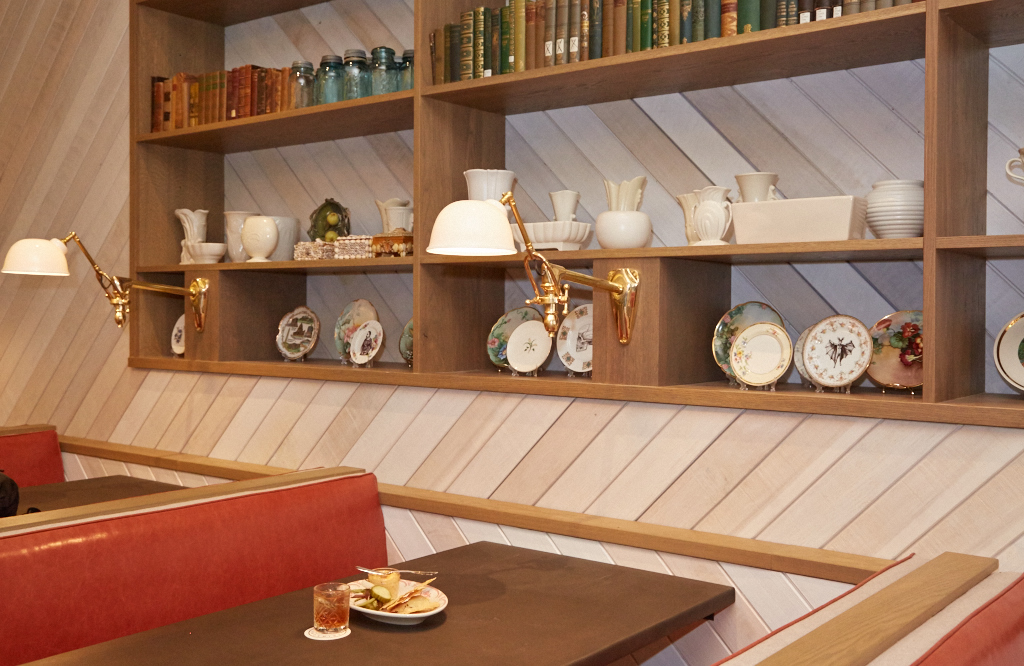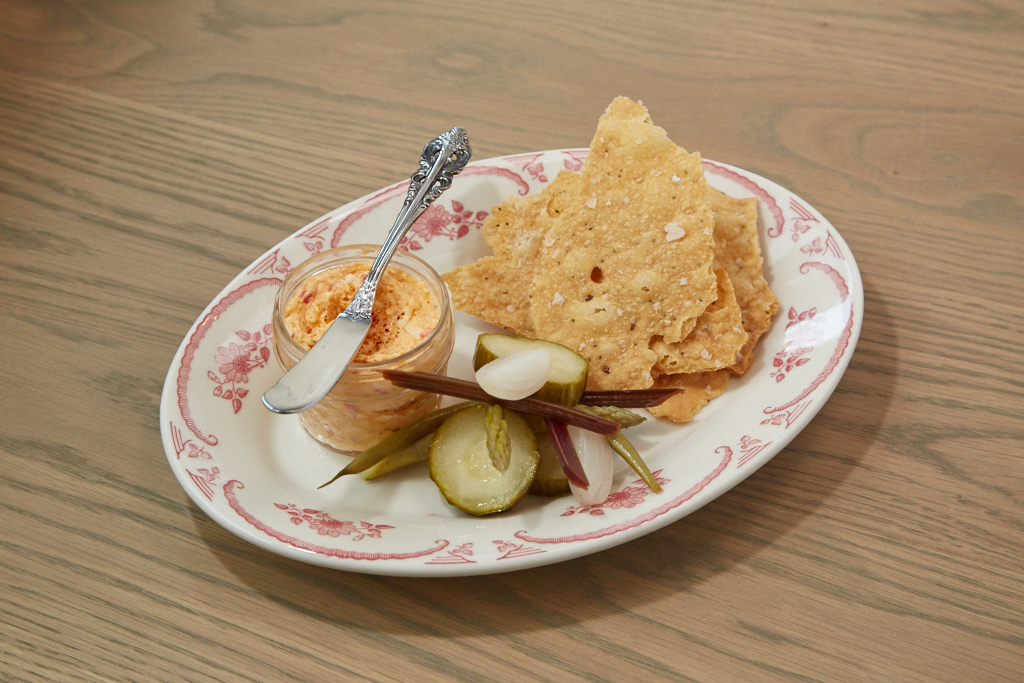 Chef Lawrence DiJoseph is behind the the all-day menu, which runs from 7 AM to late-night on weekends. The Richmond native helmed the kitchen at Petworth's Chez Billy (now closed), and brings a mix of classic French training and Southern roots to the kitchen. Diner staples include all-day breakfast items like biscuits with sausage gravy or buttermilk pancakes, sandwiches, burgers, and housemade cakes and pies. Guests will also find regional specialties like oyster-andouille gumbo, shrimp and grits, slices of apple pie crowned with cheddar cheese, and a fried green tomato BLT with Duke's mayo. Most main plates are below $16—inexpensive for the neighborhood—with a few exceptions for dinner platters such as steak Jolene (steak with creamy crawfish sauce).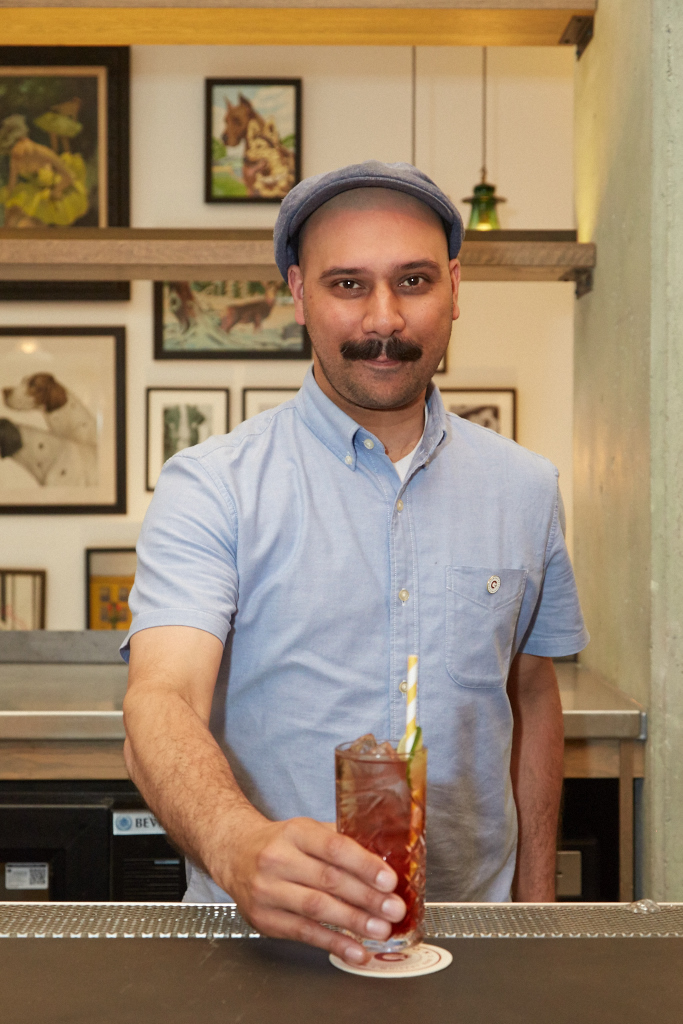 The Hiltons are also behind Satellite Room, a retro diner adjoining the 9:30 Club, though there's no crossover save for regular and spiked shakes. Crimson's rotating flavors might include brandied butter pecan or chocolate-bourbon. Drinkers can also expect Southern classics like sazeracs and old fashioneds, and a menu of "liquid luncheonette" throwbacks including martinis and Manhattans.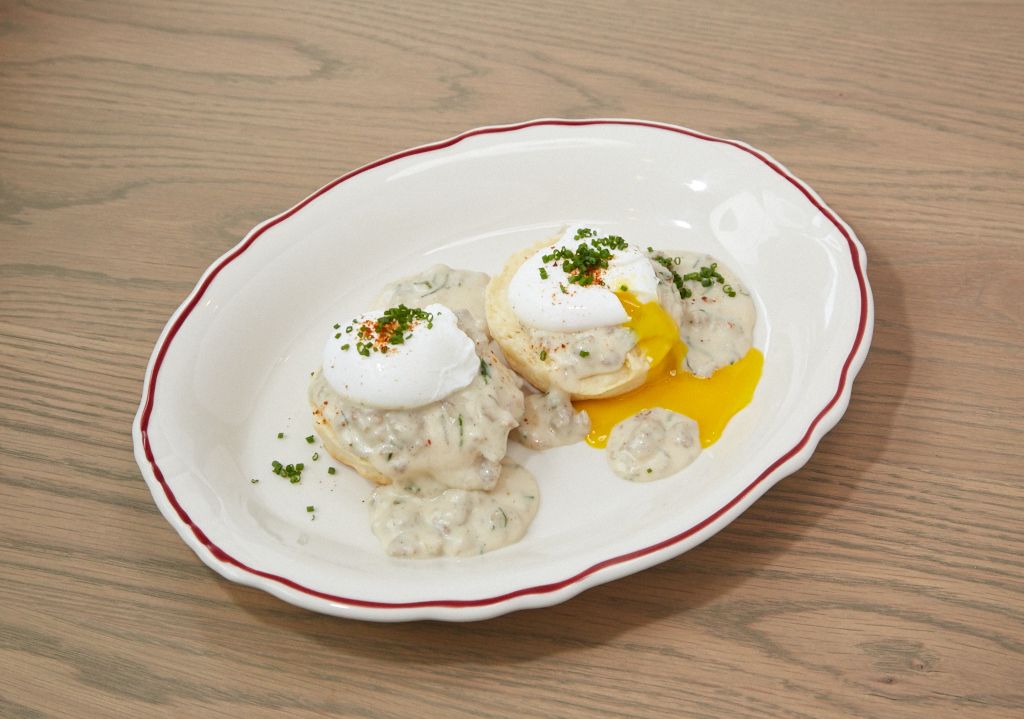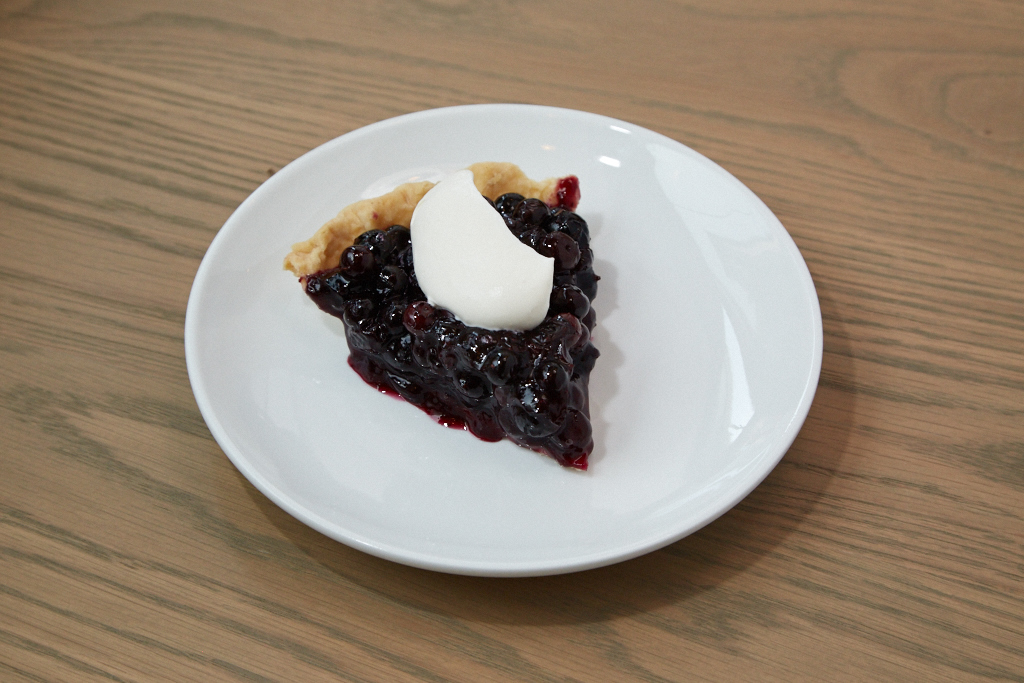 Crimson Room, the whiskey bar below the diner, will add some nightlife when it opens in late summer. The 102-seat subterranean space will specialize in Southern craft beers and American whiskey, and also serve private-label moonshine from Gray Wolf Craft Distilling in St. Michaels, Maryland.
"It almost tastes like tequila, but that shouldn't scare you," says Ian Hilton.
Crimson Diner. 627 H St., NW. Open daily (June 26) from 7 am to midnight.