Washington is experiencing a diner boom, though few are classic—take Silver, which boasts a cocktail bar, vegan-friendly Fare Well, and the chef-driven Community. Joining these ranks: Ari's Diner, the first or three Ivy City openings for restaurateur Ari Gejdenson of the Mindful Restaurant Group (Ghibellina, Aqua Al 2, Denson Liquor Bar etc.). The 40-seat eatery opens on Friday.
Gejdenson is familiar with both the neighborhood and the diner concept; he grew up nearby in Northeast DC, and opened an American-style diner in Florence, Italy when he was 22 and playing soccer abroad. Ari's Diner has classic roots, with all-day-and-night breakfast, burgers, and spun shakes (spiked and virgin). The menu also includes a few chef-y items, like avocado toast with pickled onions, and eggs Chesapeake over crab cakes. Prices generally fall in the $8 to $12 range for big breakfast plates and entrees, with a few spendy items such as $22 sirloin steak and eggs, or $26 bottles of house wine.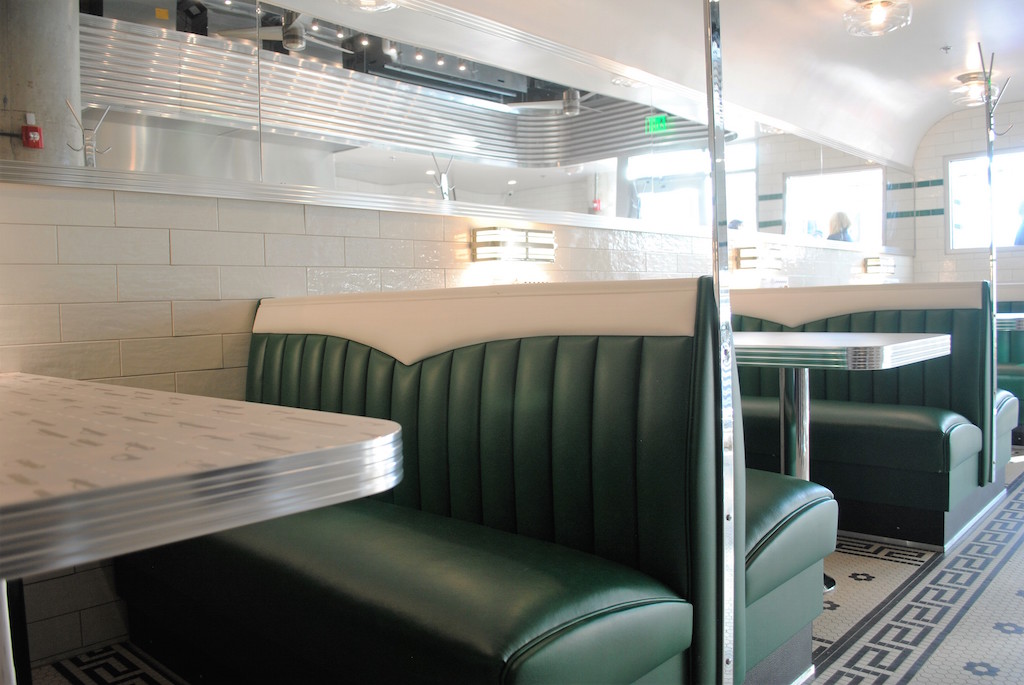 Ari's diner, which will be open 6 a.m to 5 p.m., is just the first step for Gejdenson in the art-deco Hecht Warehouse building. Eventually he plans to introduce a simple Italian trattoria in the diner space in the evening, serving a concise menu of two or three salads and pastas, plus a meat and fish entree. The longterm goal for the space is 24-hour rotation. He also has two additional restaurants on the way next year: La Puerta Verde, a 70-seat Mexican restaurant serving tacos and traditional fare like lamb barbacoa, and Dock FC, a soccer bar housed in one of the former warehouse's loading docks.
"I love it here," says Gejdenson, who lives in the building. "The city is dying for this area to be flourishing. For now, the goal is to get these [restaurants] open and see if people will start turning left and right off New York Avenue." 
Ari's Diner. 2003 Fenwick St., NE. Open Tuesday through Sunday, 6 a.m. to 5 p.m.