The airplane the Smithsonian can't have taxis down a grass strip in Stevensville, Maryland, picking up enough speed to ease itself into the sky above Kent Island. It's an uncommon plane: The Brunner-Winkle Aircraft Corporation built just 220 "Birds" in Brooklyn between 1928 and 1931, and perhaps 60 are still around. But that's not why the "Nation's Attic" would like to own this particular biplane. The real attraction is its first owner, who according to Civil Aeronautics Administration records was a Mrs. Charles A. Lindbergh of Englewood, New Jersey.
Anne Morrow Lindbergh's famous husband bought the Bird to help her learn to fly. She eventually flew over five continents and spent nearly six months surveying Atlantic flight routes using other planes. But she learned in the Bird, which Charles Lindbergh ordered with a special low passenger seat in the front because he was so tall.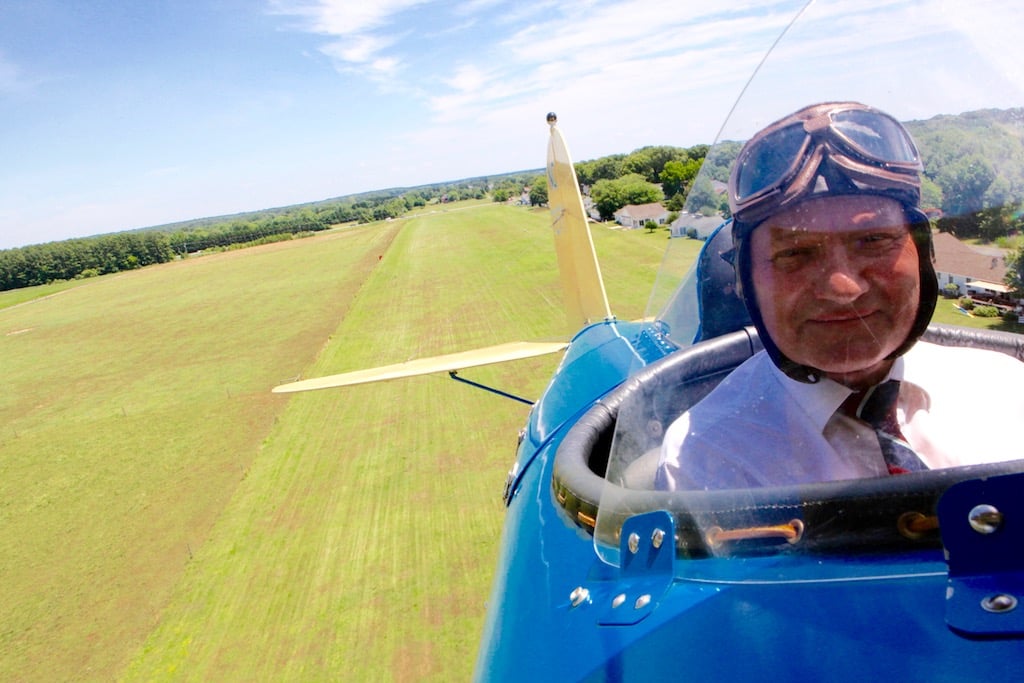 An attorney named Mike Pangia owns the Bird now. He bought it from Joe Fichera, who spent much of his life restoring airplanes for the Smithsonian. It's still hangared at the brick Fichera home on Kent Island, which looks like any other midcentury ranch but backs onto Kentmorr Airpark. A former engineer named Bill Morris turned an old potato farm into a community of aviation enthusiasts in the early '50s, developing a subdivision and a restaurant five miles from the Bay Bridge, down Romancoke Road. Pilots used to joke about going to the restaurant for a "$100 hamburger." Bill—whose daughter Annette married Ted Lerner—named the airplane he kept there The Spirit of Maryland.
Fichera's wife, Anne, greets visitors on a golf cart, ushering them into a hangar with a silver Grand Marquis on one side and a single-engine 1958 Tri Champ on the other. Through a door to the right is another hangar, where the Bird lives.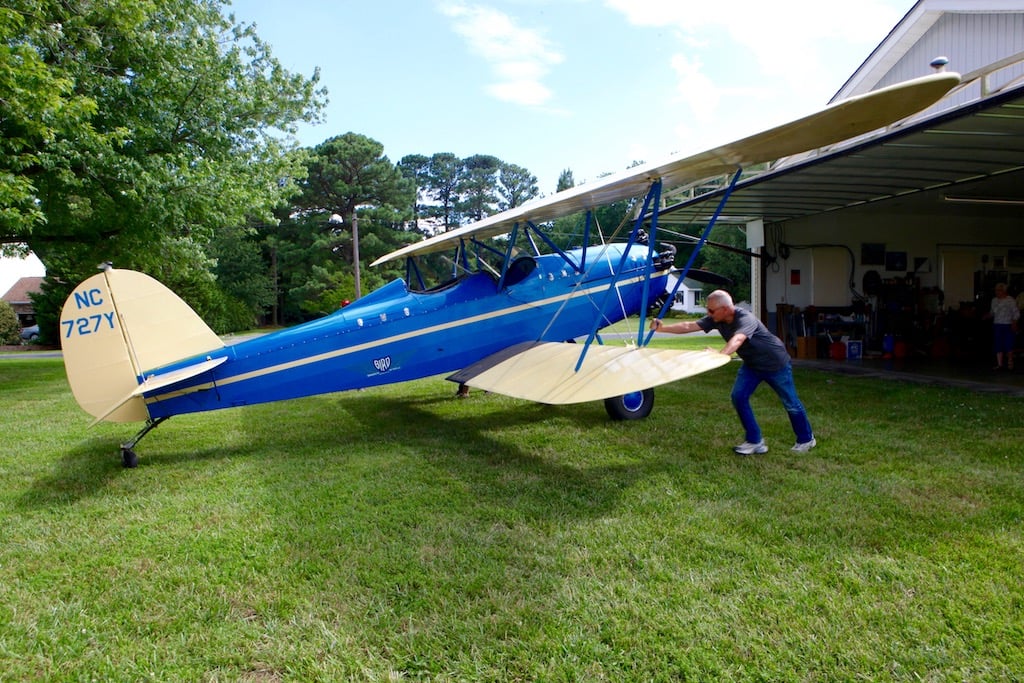 Joe Fichera grew up in Massachusetts. He served in the Air Force during World War II and Korea and "was probably the most knowledgeable person I've ever met when it comes to aviation," Pangia says. He could identify almost any part you showed him. Fichera bought the Bird in 1946 for $600—nearly $7,000 today—and a windstorm promptly destroyed it. He picked at its restoration over the intervening decades, researching its original blue and yellow (he muted the colors to match Depression-era paints) and machining destroyed parts himself. Then life took over. Anne and Joe had kids. They moved from Clinton to Kentmorr. He commuted to the Smithsonian's Silver Hill facility in Clinton, and she was secretary to a couple of judges.
Even after Joe retired from the Smithsonian in 1984, other planes managed to take priority over the Bird. He and a group of volunteers who called themselves the "Thursday Regulars" rebuilt a Curtiss-Wright Junior as well as daredevil Betty Skelton's "Little Stinker," a red-and-white Pitts Special S-1C that now hangs upside down over people entering the National Air and Space Museum's Udvar-Hazy Center in Chantilly. It could fly today, Anne says: "Joe would say, 'They don't know it, but every plane I worked on is in flying condition.' "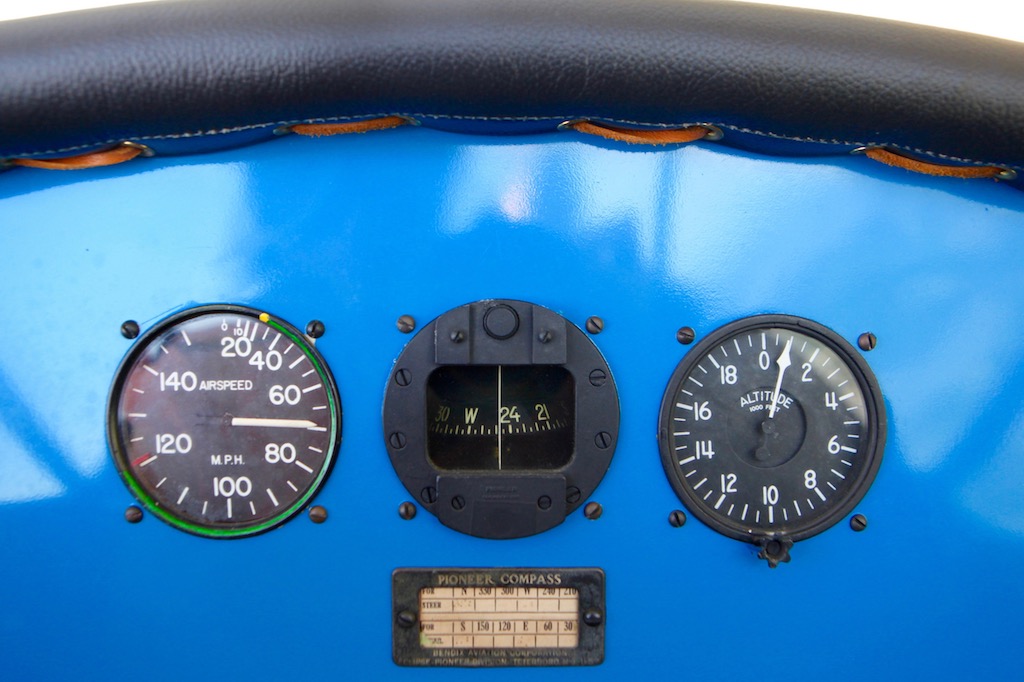 There was one holdout in his hangar at home. "One day, I told him, 'You better finish that airplane,' " Anne says about the Bird. " 'You kick the bucket, I won't have the money to pay someone to do it.' "
Joe and some friends spent more than a decade getting it ready. In July 2012, he flew it from the front cockpit with his friend Bob Newhouse behind him. Bob raised his arms for a photographer to show that Joe had the controls. Joe died the next January. He was 92.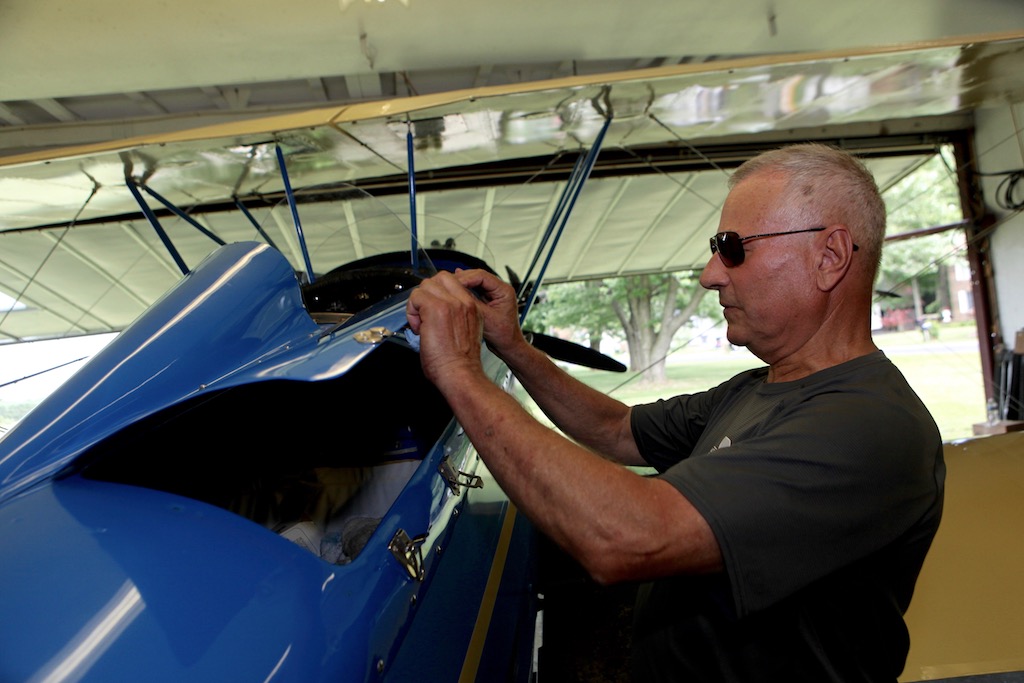 Mike Pangia met Fichera through the Potomac Antique Aero Squadron, the Antique Airplane Association's Washington chapter. Pangia grew up in Farmingdale, on Long Island. His dad had a Studebaker dealership, and as a teen Mike fell in love with airplanes at Zahn's Airport in North Amityville, where Jimmy Stewart had shot the takeoff scene for the Lindbergh biopic The Spirit of St. Louis. He still has the first plane he ever bought, another open-cockpit biplane, built in 1941, as well as a 1958 SNJ-5, a single-wing, propeller-powered Navy trainer he hangars in Clinton.
Pangia studied at the US Merchant Marine Academy and sailed as an engineer for about two years, going to law school at St. John's University during the summers and eventually working for James B. Donovan, whom Tom Hanks played in Bridge of Spies. (He says Hanks didn't look like Donovan but got him perfectly.)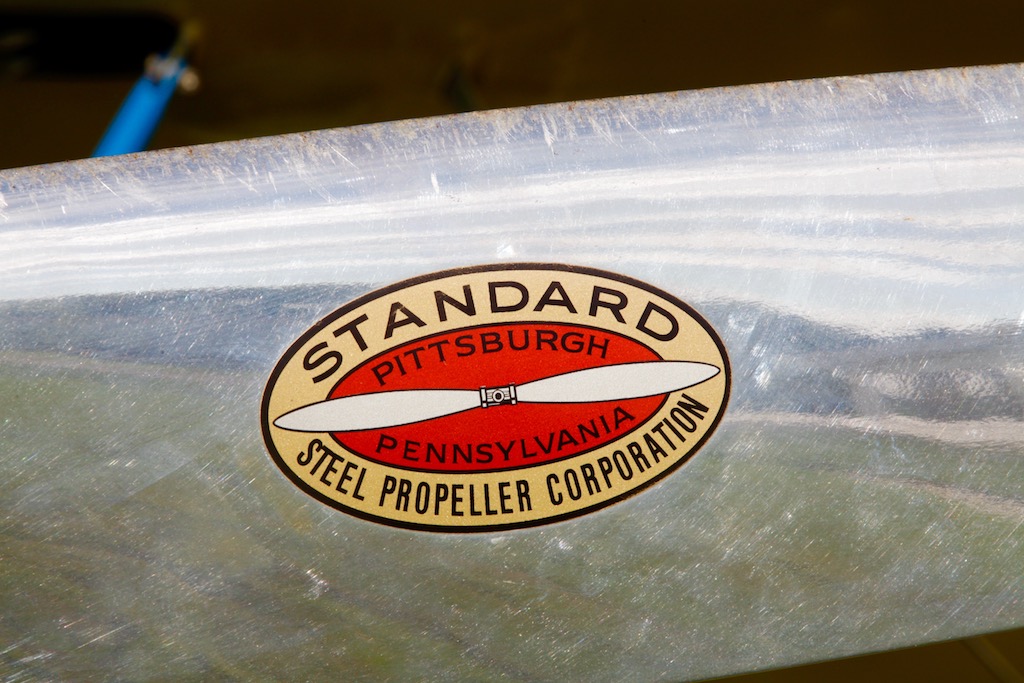 Pangia moved to DC in 1971 to practice admiralty law for the Department of Justice, then shifted to its aviation unit, where he represented the government in many cases, including the deaths of singer Jim Croce and baseball player Roberto Clemente. Pangia's aggressive questioning style helped him win a lot of cases—"I am not reticent by any means," he says—but he felt he was "getting stale" at Justice and moved over to the FAA in 1979, where he was chief litigation counsel.
In 1982, he went into private practice, specializing in aviation cases. He works out of a townhouse he owns on N Street, Northwest, often walking to work from his home on Capitol Hill. His office is filled with Western sculptures and pictures of people doing things around airplanes—he doesn't like static airplane art.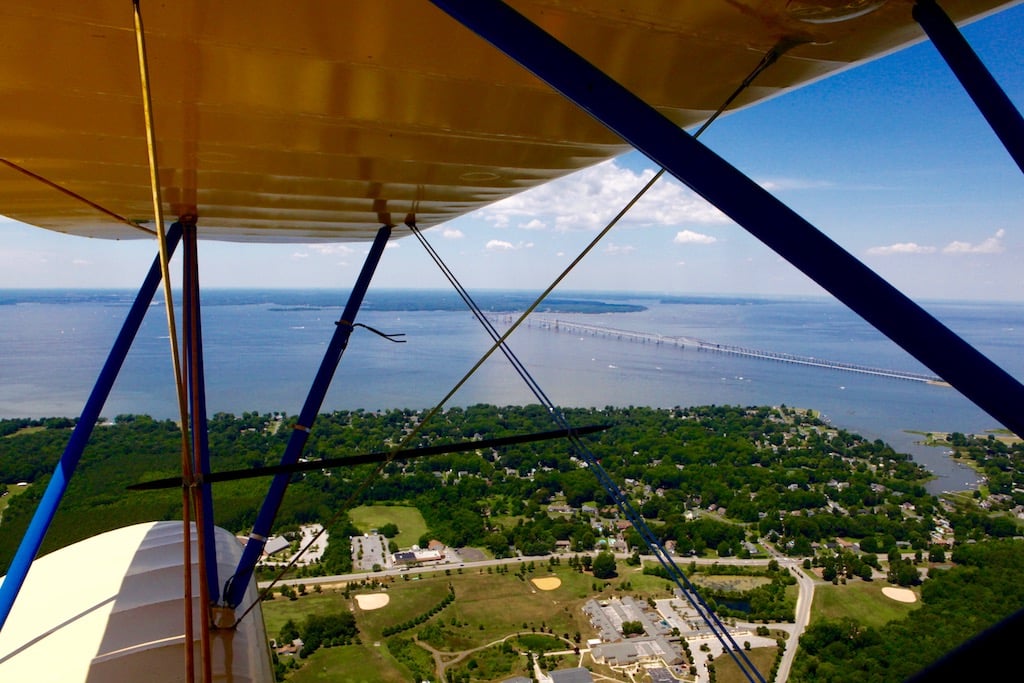 After Fichera died, Pangia offered to find a buyer for the Bird. On the rare occasions these planes can be found today, they tend to go for $100,000 or more. This one, because of its provenance, is likely worth more than twice that. The Smithsonian was interested, too, but Pangia says he eventually realized he was the right person to look after it. He doesn't like to reveal what he paid but allows that it was $20,000 over what the family was hoping to get for it; he also promised to hangar it at the house on Kent Island. Anne Fichera says one of the conditions of the sale was that Pangia couldn't give it to the Smithsonian.
It all goes back to Joe's belief that airplanes need to fly. Air and Space aeronautics-department curator Dorothy Coch­rane, Anne says, told her the institution keeps its planes pretty close to the ground. "I said, 'Well, then, you don't get it.' " In an e-mail to Washingtonian, Cochrane says she knew how Joe and Anne felt: "Of course I had to ask after he died and perfectly understood her response."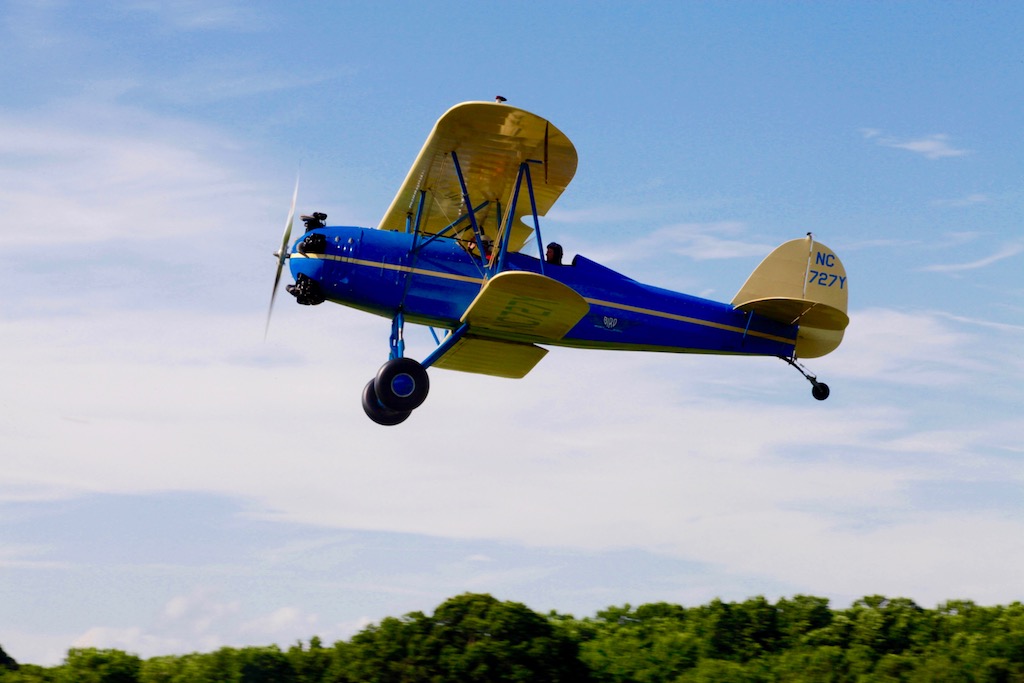 On a recent Saturday, Pangia took a couple of Washingtonian journalists and their kids up in the Bird. We took turns sitting in Charles Lindbergh's seat, wearing a leather aviator hat and goggles as Pangia took us up, one at a time, on lazy circles around Kent Island.
When you fly in a plane from this era, you realize how little stands between you and oblivion. In his memoir, Sagittarius Rising, British World War I pilot Cecil Lewis described the plane that carried him over the Somme battlefield as "a few pieces of wood, some linen, steel wire, and a roaring engine." In Maryland, the Bird's original gleaming propeller, manufactured by the Standard Steel Propeller Corporation of Pittsburgh, hummed and carried the aircraft smoothly over the beaches and the crooked coastline of Long Creek 1,000 feet below. (At least that's what the altimeter said; before he took off, Pangia warned passengers never to trust a gauge and checked the fuel level with a stick.)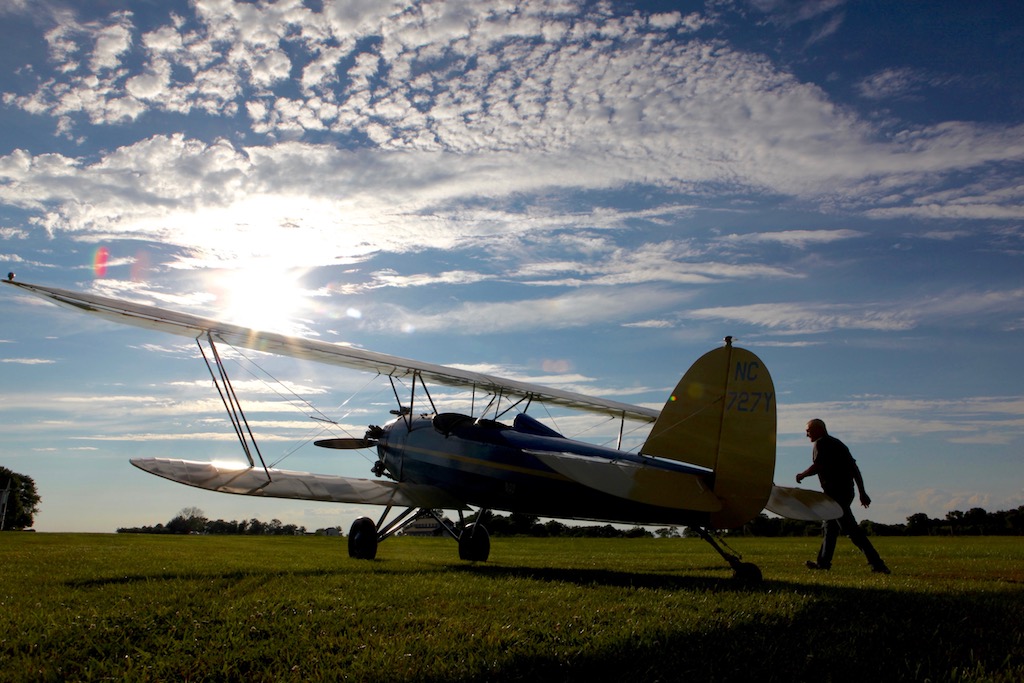 While Pangia was flying, Anne Fichera gave tours of the neighborhood on her golf cart, which she gunned down the runway, pointing out neighbors' hangars: This house belongs to a guy who flew at Pearl Harbor with no ammunition in his guns; that one belongs to someone with a bad knee who doesn't fly anymore. She's been up in the Bird just once and explains to visitors: "I can take a ride anytime."
Pangia met Anne Morrow Lindbergh in 1993 when she received an award in Washington from Women in Aerospace. He told her a friend of his owned the Bird. She said her husband bought it "because it landed very, very gently." That's still true, though the stall maneuver Pangia demonstrated to one passenger briefly caused his heart to slap his brain. Pangia says he's been in touch with the Lindberghs' daughter Reeve, who hopes to visit and fly in it.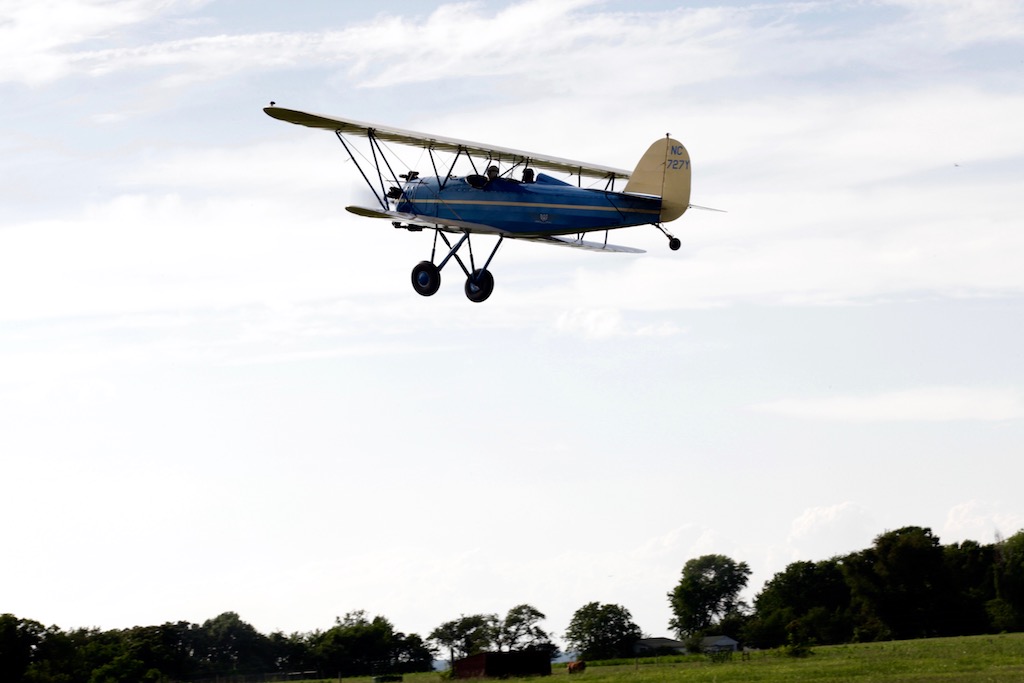 In September, a group of antique-Ford enthusiasts plans to come out to the Fichera home to see the plane. Mike Pangia—who also owns some vintage automobiles, including a 1926 Ford Model T and a 1931 Model A roadster—will meet them and take up anyone who wants to fly. "I consider myself to be the conservator of this unique plane, and I enthusiastically share it with others," he says. He takes it out when the weather is good.
"Mike is a good friend and pilot, so I am pleased that if it cannot be in [the Air and Space Museum's] collection, it is indeed in good hands," Dorothy Cochrane says. She sends another e-mail a few minutes later: "Still, I can always hope that Mike will someday consider donating it."