Reaching for items in a crowded pantry, a deep hard-to-reach kitchen cabinet, or a small bathroom vanity can be frustrating and even painful at times. ShelfGenie Glide-Out™ Shelves transform your existing cabinets with unique, personal solutions designed to maximize your space and fit your unique lifestyle.
Here are some unique solutions that address frequent storage issues:
More Space and Access
Store everything from pots and pans to mixing bowls with easy-to-access Single-Height Glide-Out™ Shelves. Custom solutions allow you to decide how your cabinets are transformed.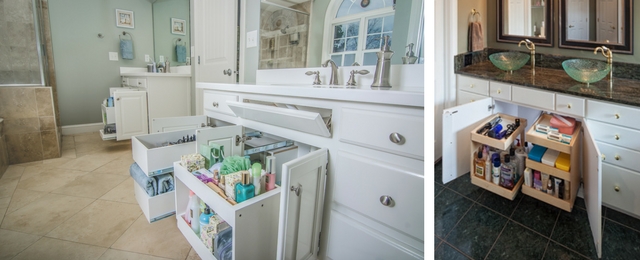 Get storage space under your sink organized with a Front Riser and Tip-Out Tray that work around obstructions like water pipes.
Keep your countertop appliances organized and safe from tipping over with Double-Height Glide-Out™ Shelves. Once installed, these custom shelves will hold up to 100 pounds.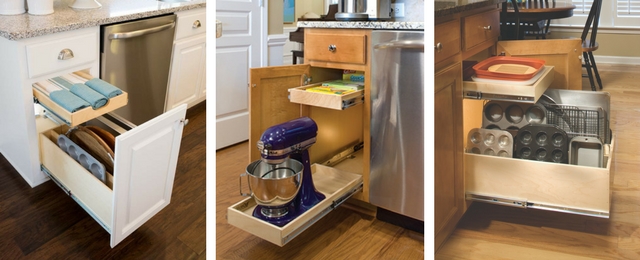 Turn a Door into a Drawer
Transform your cabinet into a Glide-Out™ drawer with dividers. Upright storage organizes your cutting boards, cookie sheets, cooling racks, trays, and other flat items.
Stile Removal
Maximize cabinet space for large kitchen items by removing the center post, or stile, and attaching it to the cabinet door.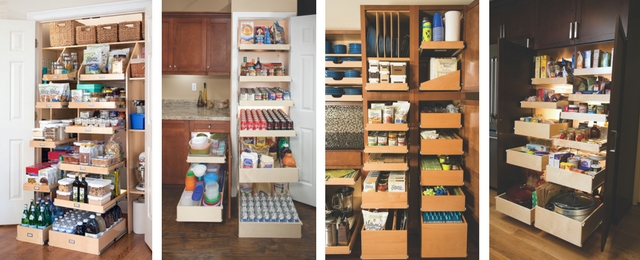 Whether you have a closet pantry, cabinet pantry or a walk-in pantry, we'll design it to give you 100% access to all your items.
Designed for You
We can help make the most of your pantry by designing a custom plan based on what you store away and how you store it.
Our solutions help you make the most of every cabinet in your kitchen, no matter the space, size, or use.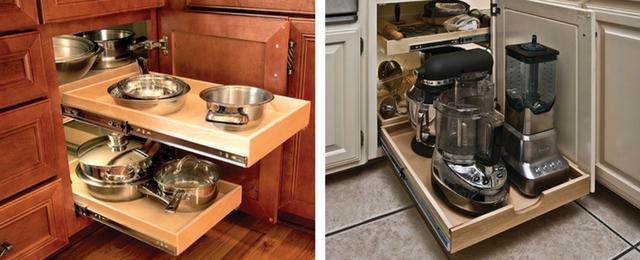 A ShelfGenie professional Designer will help assess your needs during a free in-home consultation and then design a custom plan. Your Glide-Out™ Shelves will be built to fit your cabinets and then one of our certified Installers will install your custom storage solutions. Request your free appointment today!